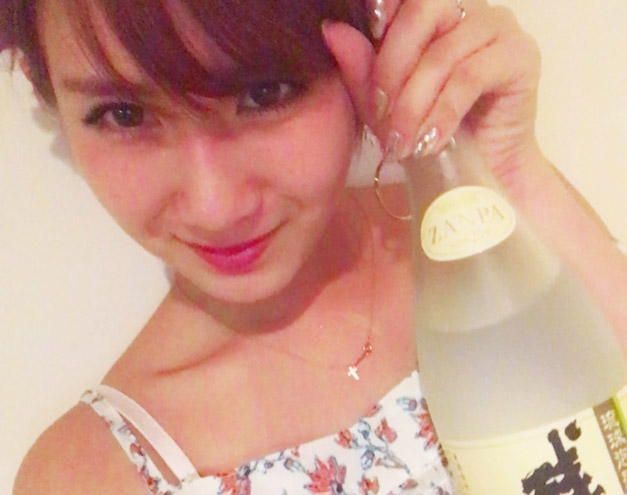 1: 名無し募集中。。。 2017/12/10(日) 19:55:49.740
They should keep this approach with the OG songs for a while at least.
30: 名無し募集中。。。 2017/12/11(月) 21:00:40.030
A nice, lighthearted song.
4: 名無し募集中。。。 2017/12/10(日) 20:03:19.590
This really is a good song.
I downloaded it and I've been listening to it on repeat.
5: 名無し募集中。。。 2017/12/10(日) 20:03:51.590
From the title I assumed it was going to be just some joke song, but this actually wasn't too bad.
8: 名無し募集中。。。 2017/12/10(日) 20:22:36.530
The words are by Hoshibe, too.
The guy could write lyrics like this?
9: 名無し募集中。。。 2017/12/10(日) 20:43:45.400
True, the lyrics are pretty decent.
11: 名無し募集中。。。 2017/12/10(日) 21:09:37.090
Okamari and Moemi's backing vocals are good, too.
6: 名無し募集中。。。 2017/12/10(日) 20:04:57.320
It feels like the kind of song that Moritaka might sing.
19: 名無し募集中。。。 2017/12/10(日) 21:46:44.090
Arrangement by Takahashi Yuichi!
26: 名無し募集中。。。 2017/12/11(月) 10:59:53.070
They sure are indulging themselves, using Yuichi for something like this.
36: 名無し募集中。。。 2017/12/12(火) 19:57:11.760
A rock-solid Yuichi arrangement.
You can never go wrong by hiring him to do these classic idol-type songs.
31: 名無し募集中。。。 2017/12/11(月) 21:05:03.360
My first time hearing it, but this is actually really good.
Hoshibe might be more suited for solo songs.
34: 名無し募集中。。。 2017/12/12(火) 07:19:47.360
To me, this might be the best song of the year.
Okai-chan and the song have really good compatibility.
---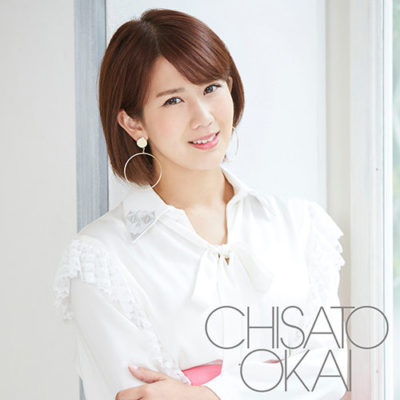 Henkka: I took a crack at translating the lyrics to "Oolong-Hi no Onna." It's a fitting song for her, with cute lyrics and a great Takahashi Yuichi arrangement. (My personal favorite H!P arranger!)
Oolong-hi, if you didn't know, is an alcoholic mixed drink. It's very easy: you simply pour a bunch of ice, shochu, and oolong tea into a tall glass and you're done. Indeed, the whole point of the song is the protagonist's suggestion that, rather than falling for the seemingly innocent woman who claims to like all the cute, girly, pink cocktails, it would instead be in your best interest to choose a woman like her — the honest woman who prefers the strong, genuine, no-nonsense oolong-hi.

I hope to see our Oolong-Hi Woman back soon. Cheers!

Okai Chisato
"Oolong-Hi no Onna"
Music & lyrics: Hoshibe Sho
Arrangement: Takahashi Yuichi
Another forced explanation — men are so bad at lying
Who's this young woman who tagged you in her picture?
Some woman who won't even consider the man's work; the man's position
Someone who flaunts her happiness, don't bother with a woman like that

Trying to coax men with her clothing, acting cute by ordering a Cassis Orange
Telltale signs of a calculative woman
What you need is a clear-cut woman, someone who gets to the point
So let's have a drink, take the edge off!

Oolong-Hi — I don't need your excuses
You don't want a soft woman, a tough woman's better
Oolong-Hi — I'll drink up all your lies, too
If it's a woman to live your life with, I'm just the one
I'm a bittersweet woman, but at least I won't bore you

Suddenly you're oogling at someone — men sure love their distractions
Turn on the TV and you're in love with some fresh actress
Watching dramas, trying to study the woman's mind; the woman's position
Better not be making passes at the young girls at the office

Always so earnest about your work, it's your seriousness I fell for
I want to be there, supporting you by your side
But a life of nothing but hardship is something I won't accept
So let's have another drink tonight!

Oolong-Hi — and make it strong
You don't need honeyed words, you've got to hear it straight
Oolong-Hi — sometimes I want to cry
I think about what's best for you, that's why I scold you so
I'm a bittersweet woman, but I love you

Oolong-Hi — I don't need your excuses
You don't want a soft woman, a tough woman's better
Oolong-Hi — I'll drink up all your lies, too
If it's a woman to live your life with, I'm just the one
I'm a bittersweet woman, but at least I won't bore you

Because no matter what, I love you
無理な弁解 なんて男は 嘘がヘタなんでしょう
タグ付けされた アンタの写真 この若い女は誰?
男の仕事 男の立場 考えもしないで
人に幸せ 見せびらかす女なんて やめときな

まして男ウケのする服も 可愛い子ぶってるカシオレも
あざとい女の証拠 竹を割ったようなチャキチャキの女が
アンタにゃ合うのよ 気晴らしに1杯

ウーロンハイ 言い訳はイラナイ
アンタにゃ柔な女より 強い女が良い
ウーロンハイ 嘘も飲み干したい
アンタと生きる女なら 私が丁度良い
ほろ苦い女だけど 飽きさせないから

気づきゃキョロキョロ なんて男は 目移りが好きなの
テレビつけたら 旬の女優に ことごとく恋してる
女の気持ち 女の立場 ドラマ見て学んで
いつも職場の 若い娘にちょっかい出すのは やめときな

そんなアンタも仕事にゃ一途 真剣な姿に惚れたから
隣で支えてあげたい だけど苦労だけの人生になったら
承知しないから 今夜はもう1杯

ウーロンハイ 濃いめのをちょうだい
アンタにゃ甘い言葉より きつい助言がいい
ウーロンハイ たまには泣きたい
アンタの為を思うなら 本気でダメだし
ほろの苦い女だけど 愛しているから

ウーロンハイ 言い訳はイラナイ
アンタにゃ柔な女より 強い女が良い
ウーロンハイ 嘘も飲み干したい
アンタと生きる女なら 私が丁度良い
ほろ苦い女だけど 飽きさせないから

何があってもアンタを 愛しているから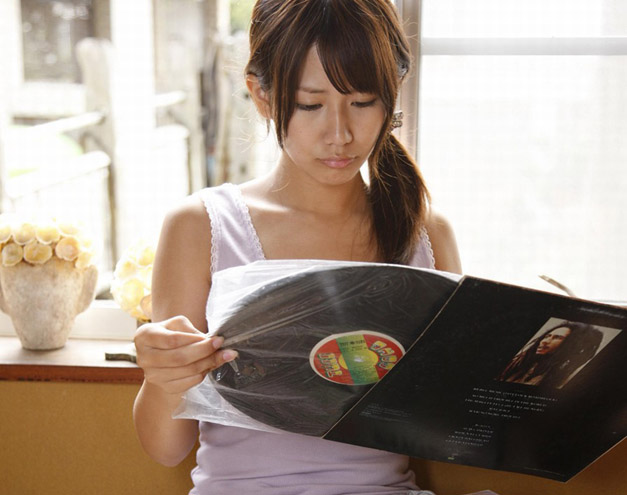 Hoshibe Sho
Liner Notes
I had the opportunity of seeing °C-ute live some years ago. At the show, Okai's MC really left an impression on me. I'd been thinking about it ever since.

Okai was addressing thousands of the group's fans. "You all love young girls, don't you? Yeah, I know you do. It's okay to let yourself get carried away with the cute girls. But don't forget about me either, okay?!" She was saying that to the fans as if she was talking to an old friend. It really gave me a sense of how comical she is. Just like that, it felt like the atmosphere of this entire, large live venue had suddenly changed — it was as if we were all at Okai's house. It's her… What would you call it? Ingenuity? Friendliness? Kindness?

It's Okai Chisato's charm as a woman, this innate ability she has.

After °C-ute had broken up and I heard that Okai was to release her first solo song, I absolutely wanted to be the one to write it. I was talking with the recording director, brainstorming ideas as to what might be interesting, and suddenly the keyword "oolong-hi" appeared. I personally had a desire to have Okai sing a kayou kyoku song, so that's when I decided: I was going to write a kayou kyoku with the theme of "oolong-hi."

I came up with the "oolong-hi~" melody of the chorus immediately after our meeting when I was on my way home, so I recorded myself humming it on my iPhone and then finished writing nearly the entire melody after returning home. As for the lyrics, I had seen Okai talking about funny stories regarding her father on TV before, so I used that as the basis as I imagined the communication between the man and the woman in the song.

"Because no matter what, I love you." This line, spoken by this extremely forgiving woman, is something that all men selfishly wish to be told by women — even if only in a song.

I hope Okai with her singing in this song can cheer up all the tired men in our society. And as for you, the listeners, I would be happy if this song could become your favorite to sing in karaoke or at the snack bar.

Hoshibe Sho
Sources: http://matsuri.5ch.net/test/read.cgi/morningcoffee/1512903349/, http://www.hoshibe.com/linernotes/m31.html