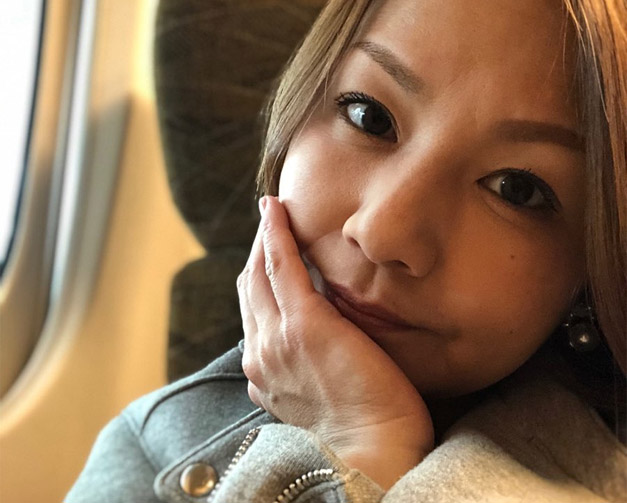 Nakazawa Yuko
June 19, 1973 — Kyoto
1997/09/14 ~ 2001/04/15

Nakazawa: For the "FNS Kayousai" at the end of last year, the five of us original members sang together for the first time in 18 years. It's strange how even though it's been such a long time, it felt like we were right back in those days… Everything from the way we sang to how we presented ourselves, it all came back.
Not one of us was thinking, "I'm not the same person as I was back then." We could once again sing this song that had been written for us 20 years ago, all together, sharing in the same feeling. I was truly happy. Being able to go back to my initial resolve like that; being given the opportunity to do that… Just how lucky am I?
— Morning Musume's 20-year history all began with those five people. The occasion for your formation was the "ASAYAN" audition show, and more specifically Sharan Q's "Female Rock Vocalist Audition."

Nakazawa: The five of us failed the audition. But we were called back on a later date, and that's when they told us: "if you can sell 50,000 copies of your CD in five days, you've got yourself a major debut." Full of determination, each of us said, "I'll do it!!!" That's how it all started.
Had even one of us said "no" that day, we wouldn't be celebrating the 20th anniversary right now.
From Failing An Audition
To Fulfilling Her Dream

— What motivated you to apply for the auditions in the first place?

Nakazawa: I was watching "ASAYAN" and they were showing the footage from the Tokyo audition. I'm pretty sure I saw Fukuda Asuka on that broadcast, and I remember thinking to myself, "All these young girls who are all so capable… They sure are amazing."
But just then, they announced that there was going to be an audition held in Osaka as well. I could suddenly feel my heart beating so fast. I was already working at a company, but secretly I had always been dreaming — ever since I was a child — of becoming a singer. It felt like fate. I thought, "I have to apply!"
— Before long, you found yourself at the auditions.

Nakazawa: I was making my way to the venue of the audition, carrying my resume with me and trying to hide my nervousness. But once I got there, I immediately found myself surrounded by all these girls in school uniforms. The venue was packed with young girls. I could feel the generation gap when I saw how some of them had actually glued purikura pictures on their resumes! I felt so out-of-place that it made me feel even more nervous, and I had to stand there waiting in line for hours.
Finally, it was my turn. My interview began and I handed them my resume. They asked, "you a good singer?" I answered, "I'll let you be the judge of that." They replied, "right, thanks." And it was over. That was the entire conversation at my first round of judging. I received absolutely no reaction. Nothing at all.
— But you did pass, and you quickly progressed to the second and then the third round.

Nakazawa: Before I'd even noticed it, I found myself at the training camp. That was an intense two nights and three days — it felt like I'd have to stay there forever. It was just all teenagers around me so I didn't fit in at all, and this was also a period in my life where I was just very standoffish in general, so I didn't talk to anyone.
Ultimately, Heike Michiyo ended up winning. The rest of us had all failed. Even though everyone at my company had cheered me on…
— What did you do about work when you had to be present at the auditions?

Nakazawa: I explained the situation to them and got the time off — they were a very understanding company. When I was there, people would come up to me just to tell me they'd seen me on TV. On the days following broadcasts, I'd receive lots of inter-company phone calls. (laughs) One time I happened to run into the president and the chairman in the elevator, and they went, "Hey, we know you! Do your best, yeah?!"
So then when I failed the audition and went back, I couldn't bring myself to just go back to work as usual. I couldn't suddenly be all like, "I failed my audition so I'm going to come back to work as usual." There's a limit to how selfish one can be. So I let my boss know that I wished to resign… But he so generously told me, "stay with us until you find your next dream in life." I felt so grateful.
— But then the unexpected happened: you received a phone call from the show informing you that they were forming a group. Did you not have any hesitations as far as the "selling your CD by hand" proposal?

Nakazawa: Definitely not. After the auditions had ended, I kept constantly looking back on it. It felt like I had been doing something incredible there. It had been such a big adventure and I'd tried harder there than I ever had before in my life.
But after I learned that I'd failed, I was stuck in this weird place because now I didn't know where I should be directing that passion. I didn't know what I was supposed to do with my life. Should I give up on being a singer…? Or should I keep trying for a bit longer…? It was just as I was feeling troubled over thoughts like that when I was suddenly given one more chance.
— You had no choice but to do it.

Nakazawa: Yes. I couldn't have even imagined not doing so. Tsunku♂ said to me, "If you don't take up this opportunity, you might be throwing to waste everything you've cultivated for the past 24 years of your life. Are you okay with that?" I immediately answered him: "I'll do it!"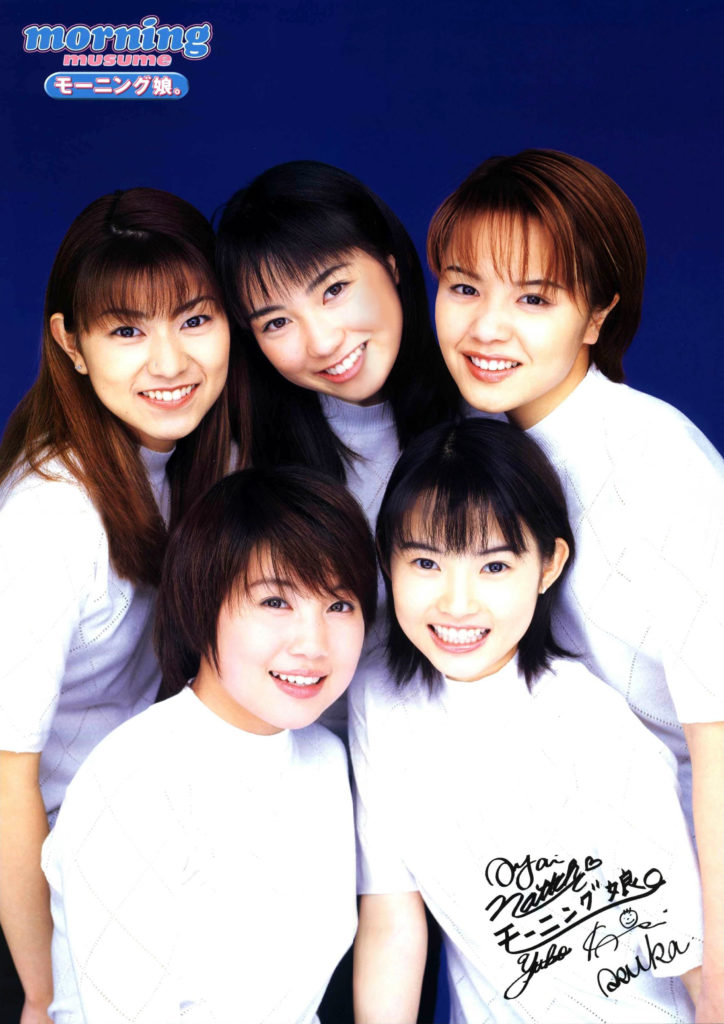 — Then, a couple of days before your debut, you resigned from your company in Osaka.
Nakazawa: The circumstances kept changing which meant I had been inconveniencing my company, but even then they just warmly sent me on my way, telling me they would cheer me on. That's why I felt even more strongly that I had to do my best, to also repay my company for their kindness.
— However, aside from you, everyone in the group was in their teens. The youngest member was 13 years old.

Nakazawa: It did make me feel lost at times. Abe Natsumi and Iida Kaori were already scared of me at the training camp, what with my Kansai dialect and the make-up and all. (laughs) Having been brought up in a simple Hokkaido town, apparently those two hadn't really met any adults like me before.
— But you felt differently.

Nakazawa: It seems they found me scary. But as for me, I found them scary in how simple and honest they were. They were so pure; so direct. They were so transparent about everything they said. I felt terribly afraid about whether I was going to be able to work together with them; to fight alongside girls like that. Still, I felt that this was my first and quite possibly last chance to be a singer. I could only push forward.
— You then moved to Tokyo, marking the beginning of your hectic days with the group.
Nakazawa: I was so inexperienced with everything that I just felt desperate. At the photo shoot for the CD cover I was told that I was "holding everyone else back," so they cut my hair and we had to redo the whole shoot. I would practice with all my might, only to go into recording and later discovering that I had received zero lines. Despite being 24 years old, I felt awfully humiliated and hopeless about myself. It was one terrible thing after the other.
— While you may have been the oldest, you were all still amateur singers just the same.

Nakazawa: I didn't know anything about the rules and the etiquette of the entertainment industry. They'd be getting angry with me a lot. I mean, I didn't even understand why in the world of entertainment you're supposed to greet each other with "good morning" even though it's nighttime. That was where I started. Everything seemed so strange to me. It was all just incomprehensible, so the only thing I could do was to keep running.
— Despite your struggles, you managed to sell all 50,000 copies and your major debut was given the go-ahead.

Nakazawa: Even just reaching that point was so tough that it made my head spin, but I can't even describe the sense of accomplishment that I felt. All I could think about was how my long-cherished dream of becoming a singer was finally coming true.
But because we were still preparing for our debut, I spent that New Year's at home, alone in my Osaka apartment. And for some reason, I just couldn't enjoy that year's NHK "Kouhaku Uta Gassen" at all.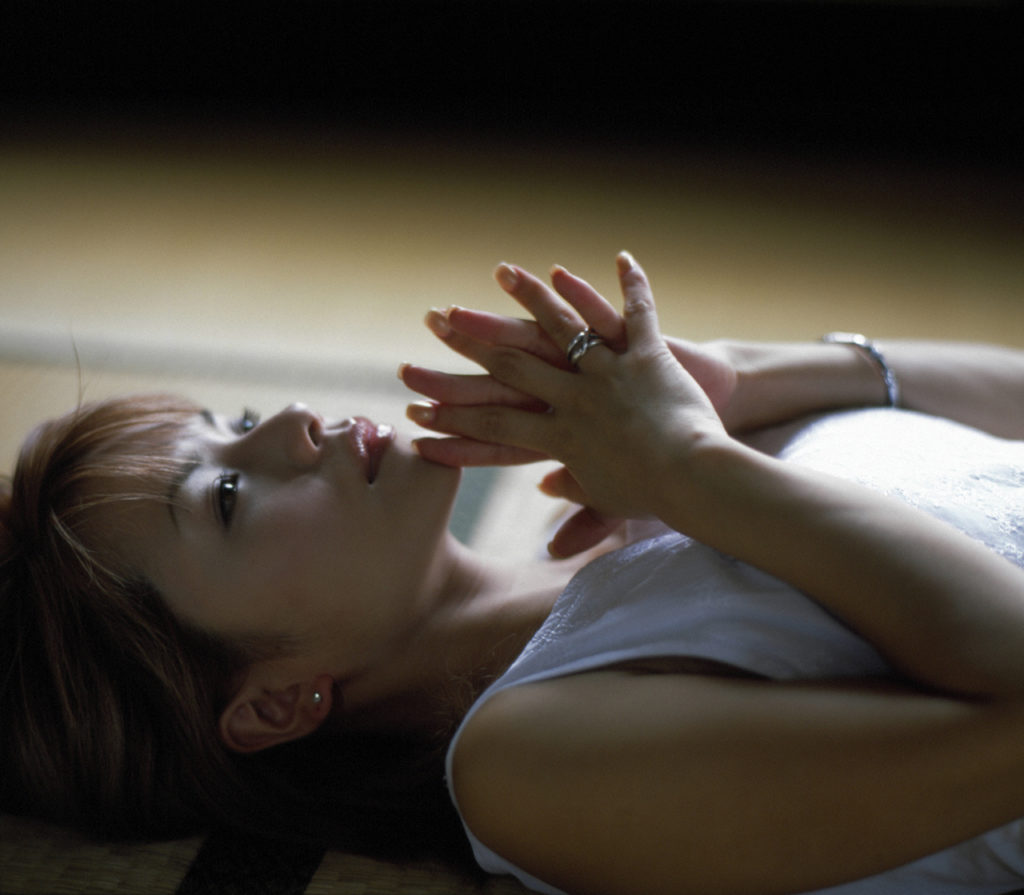 — Maybe you felt nervous thinking about how you might yourself be standing on that same stage the following year?

Nakazawa: Looking back this was totally presumptuous of me… but I felt frustrated. "Why am I sitting at home, watching Kouhaku?" We hadn't even debuted yet, but I still remember swearing to myself: "next year, I'm going to appear there!"
— You had originally taken part in a rock vocalist audition, and yet you were taken in the idol direction. You must have felt somewhat weird about it at your age.

Nakazawa: You mean society must have felt weird about it, right? (laughs) For me, "no" wasn't an option. I mean, I was finally going to debut. If anything, I was going, "yes, please!"
— Great determination!

Nakazawa: Since I was going to be an idol, I began thinking about my definition of that word. In my mind, idols had always had an image of being pure and clean. So I decided that I had to become that way, too. By this point I was well into my twenties, but I didn't find the rules like how we weren't allowed to go out at night to be difficult to follow at all. I had chosen that path for myself and no one was forcing me to keep doing it. I figured that I would just quit if I didn't like it. "Customs are customs. Rules are rules." That's how I felt about it.
— Since you were such a straightforward person, you must have felt quite reluctant about the 2nd generation joining the group.
Nakazawa: I would've rather had them say they were disbanding us. The groups that I considered to be the "good old idol groups" didn't have systems of bringing in new members. So my thinking was, "if it's not good enough with just us five, doesn't that mean we're disbanding?"
However, when we first met with those three, there really wasn't any arguments or anything like that. There's this "legendary" VTR with me looking all scary, but really, at that point even we were all just amateurs with only three months of experience. I couldn't pretend like I was this amazing senior of theirs — I was already completely preoccupied with trying to get through everything I had to do each day. I didn't have that kind of composure.
— Still, you came across as quite aggressive on "ASAYAN."

Nakazawa: Back then, I made statements going on about "these girls who hadn't even experienced selling the 50,000 CD's by hand" and so on, but in reality, I didn't care about that. Yes, the five of us had sold the CD's and we had been able to debut because of that. But the fact of the matter was that there were now new members joining the group and I just had to accept it. Again, if I didn't like it, I was free to quit at any time. So I felt that we just had to throw away our hangups in regards to that whole thing and get used to the new lineup.
— With the new members joining, more and more people were beginning to pay attention. The group was picking up momentum.

Nakazawa: Honestly, for the entirety of that year, I don't even really remember what we were doing because of everything we had to memorize. Every day would flash by because it was all happening so fast. I would think this is even more so the case for the younger members.
Everything Falling Into Place With "LOVE Machine"

— From that point on, your responsibility as the leader must have gotten heavier.

Nakazawa: I might have been called the leader, but it's not like I knew what I was supposed to do either. I was probably appointed as the leader only because I was the oldest, and while I did have some common sense because of the experience I had as a working adult, I knew nothing about the entertainment industry. If the other four didn't know something, I wouldn't know it either.
One time, I was told, "The strength of your performances is lacking. Work on it." So I got everyone together to discuss it, but none of us knew what to do and we reached no conclusion. So when I went to convey that to the manager, he just got angry at me and said, "keep thinking until you figure it out!"
Since I was the oldest, I was also viewed as the "standard" against which the others were measured. The manager would sometimes ask me, "Nakazawa, do you remember what you did yesterday?" If I remembered, that meant there was no problem. But if I hesitated when starting to answer him, he would go, "alright everyone, take a nap!" (laughs) I guess they figured that if I couldn't stay in control as the one adult, then it would be even more so out of the question for the kids.
— By the way, what was the toughest period of your tenure?

Nakazawa: That would've been around six months after I joined the group when I was doing my solo activities with "Karasu no Nyoubou." I would already be exhausted from my activities with Morning Musume, but once everyone else had gone home after the concert of the day, I alone would wear my yukata and head out for promotion. Plus, since I was a nobody as an enka singer, I would be going around visiting all these banquet halls and health centers. It was so different from Morning Musume that I didn't know what I was supposed to be doing.
But it was because I also had that Morning Musume title that the cameras would always be following me. I felt so grateful for that, and through working I got to know both the difficulty and importance of those activities.
— The year was reaching its end, and you won the Best New Artist Award at the Japan Record Awards with the group's third single, "Daite HOLD ON ME!" Furthermore, your dream of appearing on NHK's "Kouhaku Uta Gassen" came true as well. Having all these dreams fulfilled, you must have finally felt at ease, right?

Nakazawa: For the first year after our debut, we did benefit from the "ASAYAN" effect. But after that we all knew that our sales were dropping, and we weren't able to produce good results with "Furusato" in our competition against Suzuki Ami. I felt pretty cornered around this time, and we were told that we would be disbanding if our next song wasn't a hit. I sensed in a very real way how difficult it was to be successful.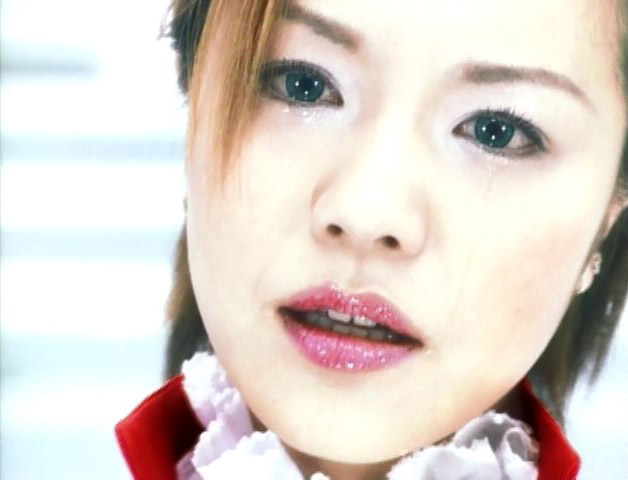 — This was the moment of truth. But just as people were telling you it was your last chance, third generation member Goto Maki joined the group.

Nakazawa: Gocchin joining the group changed the mood instantly. We had been busy just worrying about how we would have to disband if our next song wasn't a hit. We were grasping at straws, and the person who was affected the most was Nacchi. She had been in charge of the main vocals alone after Asuka had gone, and she was struggling with how people would always be spurring her to try harder.
And just then, Gocchin came in as another main vocalist. Previously it had been five members, three members… and now, just one new member. That must have reflected how high their expectations for her were. With her joining us, there were feelings of both expectation as well as of her being something special.
— The whole feel of "LOVE Machine" felt quite different from everything that had come before it.

Nakazawa: That festive feel of the song must have been a good fit for the mood of recession that was in the air back then. Had it been a love song instead, I think we would've had a very different result. At the time I was skeptical, thinking, "wait, so Morning Musume is going to sing about these huge topics like the future of Japan…?" But it was what the general public wanted. The choreography had impact as well, and whenever we'd be shooting something for a TV appearance, people would suddenly appear out of nowhere to watch us. It was something I hadn't experienced before. It felt like the song had this mysterious kind of draw to it.
— You were blessed with an explosive hit, and Morning Musume secured its position in the music industry.

Nakazawa: I didn't know what was going on at the time, but it was like everything just fell into place… All these little bits and pieces. Gocchin's presence, Nacchi's feelings, Tsunku♂'s song — it all came together in this amazing song called "LOVE Machine." Even the choreography. It had everything. It's to the point where I feel like everything we had done up until that point might have been a process to get all the pieces in place for that song.
— You became an overnight success, yet you're still able to look at it objectively like that.

Nakazawa: That's because I had no effect on it. All the pieces were in place, we pressed the button, and it was a go. Then it was like I was just desperately trying to stay along for the ride. I'm convinced "LOVE Machine" wouldn't have been such a big hit had it been our very first song. Nor if it had been our second or third song. It was the culmination of all those circumstances miraculously coming together. That's why it became such a big hit.
— Speaking on the topic of "Nakazawa Yuko," one would be amiss not to mention all those legendary stories of you causing terror among the other members. Of the many stories, the most well-known ones have to do with bananas and bus seating arrangements…

Nakazawa: Those were my weak spots. I'd always disliked bananas — even the smell bothers me. If it was today, I could just laugh it off and go, "stop iiit!" But back then I was so cold and I'd be all, "Who was it?! One of you ate something banana-flavored, didn't you?!" I regret not showing even a modicum of kindness to anyone.
Also, there was this period of time when I hated seeing people walking ahead of me. So even when it came to buses, I always made sure to get the frontmost seat just so I could be the first to get off the bus. Just seeing their senior always taking up the front seat and looking like she was on edge, I'm sure it must've been mentally taxing on my juniors, too. Now, they'll tease me and jokingly say, "hey Yuu-chan, the front seat is free!" But back then, I was just totally lacking in composure. I want to once again say how sorry I am.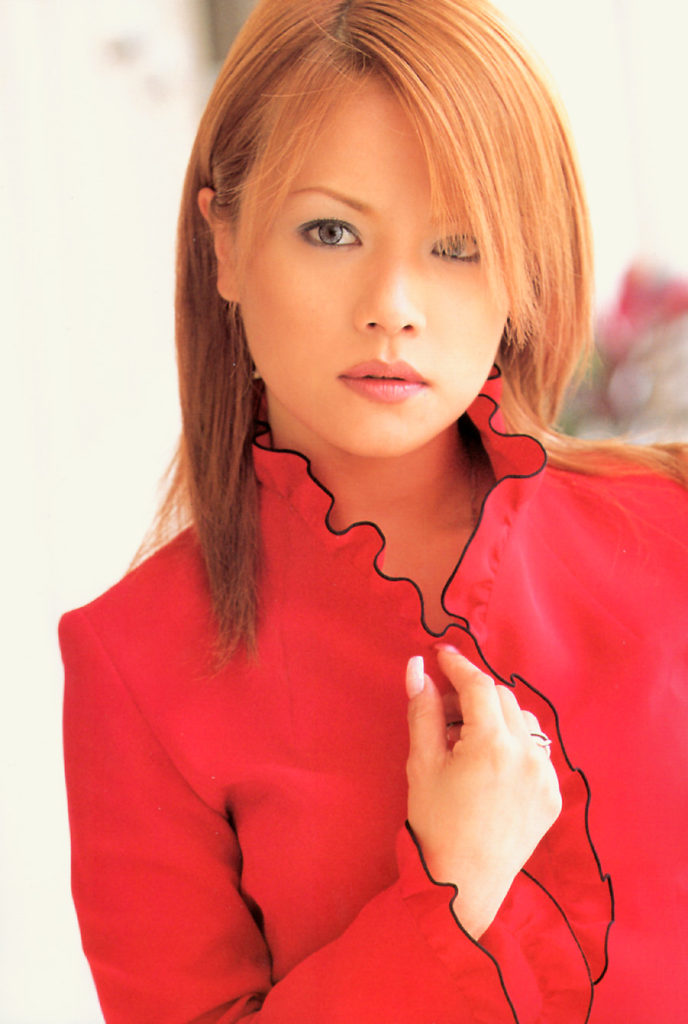 — It must not have been easy dealing with the pressures of being so extremely busy, along with being the leader.

Nakazawa: That still doesn't excuse my behavior. But truth be told, I could never handle being in groups to begin with. I struggled even when it was just the five of us because I could no longer live at my own pace. So adding even more members on top of that made it that much more difficult. I was always thinking about how I just wanted to be left alone so I could shut myself out. The only thing I could do was to be silent, and that would make me come across as even more scary.
— It's definitely scary being with someone when you don't know what they're thinking.
Nakazawa: But humans can be so selfish… I hated it when I was in the group, but then once I graduated, I came to miss the members. My first solo work after graduating was a musical. None of my buddies were there and I was eating all by myself, and it was in that moment that I realized just how lonely I felt. Being around those kids all the time, I could only think about how annoying they were. But once they were gone, I realized how they had become a part of me.
I really did love Morning Musume. It became a part of me.
— There must have been a fear that the leader's graduation would completely change the image of the group. Did you decide the timing of your graduation yourself?

Nakazawa: When I was 27, I decided that I wanted to quit by the age of 30. It's not that I was worrying about my age because I was an idol. I wouldn't have been able to do anything had I been thinking about that. Besides, I'm the type that if someone had suggested to me that it might be time for me to quit because of my age, I would've kept going just out spite. If my age was the bottleneck, I would stayed in the group out of pure stubbornness.
But it wasn't that. I just felt that I wanted to be standing on my own by the age of 30. I received lots of kind words from people who were saying that if I quit, the group would lose its "core." But that's a complete exaggeration. I'm really not that amazing of a person, and Morning Musume wouldn't be any different no matter if I was there or not.
But then it just so happened that when I graduated from Morning Musume, I found myself taking this unexplored path of remaining in Hello! Project.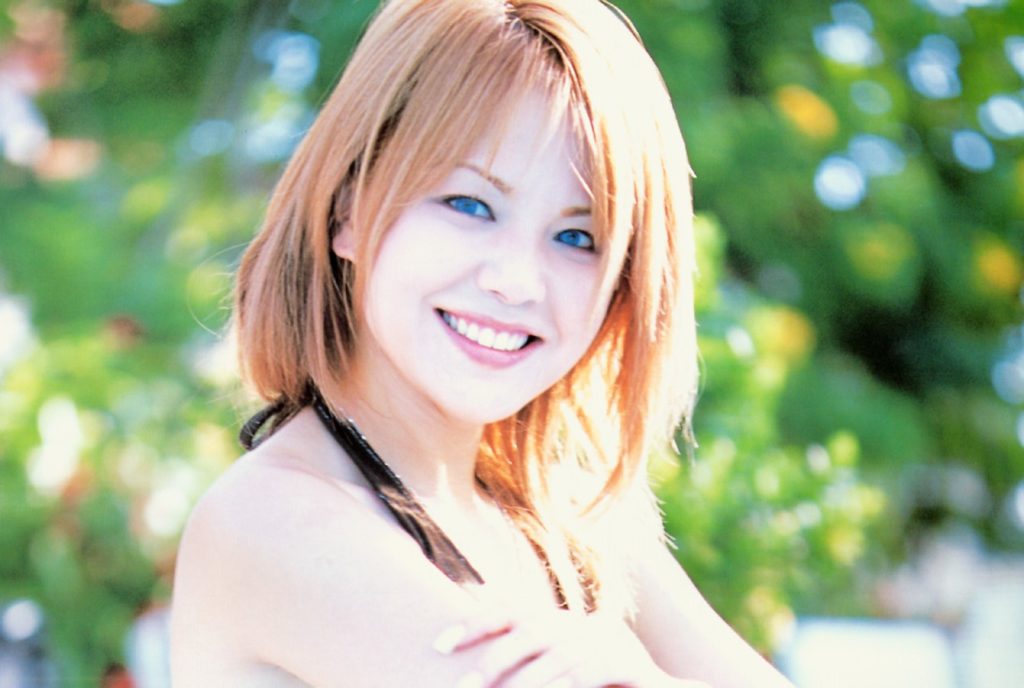 The Importance of the Leader

— You were the first member to stay in Hello! Project after your graduation.

Nakazawa: I had no one to use as a basis, so I would think about what sort of a position I should take. I didn't know the right amount of distance to keep from the members… In many ways I was just feeling my way through it and that was causing me quite a lot of stress. Since I was by myself, there was no one to rely on and no way out. I didn't even have anyone I could talk to about it.
— Was this when you were the most stressed-out?

Nakazawa: When I look back on the "Hello! Morning" footage from around this time, I'm even shocked myself by how I just had this menacing look in my eyes. I looked frightening and like I had a bad attitude. It's no wonder no one would even try to get close.
I'd made the choice to graduate on my own, and yet I think I was jealous of the other members who were still active in the group. The members must've all had their own problems to worry about, but I couldn't spare even the amount of consideration needed to acknowledge that.
I'd think to myself, "yeah, what a great 'sovereign leader' of Hello! Project I am…" I felt ashamed when people called me that, because I was someone who could only think of herself. I was the biggest child of them all. I look back on things like, for example, how Gocchin would often be in poor health, and I just feel so angry at myself for not being able to do anything for her.
— Still, I would think the others all relied on you and they felt a sense of security with you still being in Hello! Project.

Nakazawa: Having been given the role of the leader of Hello! Project is the thing I'm the most grateful about. Thanks to that, I could stay connected to everyone, and even though I was now by myself, I could still introduce myself as "Nakazawa Yuko, the leader." Yes, that had been the case when I was in Morning Musume, too, but it was hard to give that up.
At the time I would think, "Don't call me a leader. I'm not that person. I want to just be myself." But I wasn't the center, nor was I good at singing or dancing. Everyone only knew me because I had been given this special role of the leader. Even now, 20 years later, people refer to me as "Nakazawa Yuko, the original leader of the group." I'm so grateful that I get to be the representative of all these 41 successive Musume members.
— You do have the image of being the lifelong leader. I've been told by others that even now when you say, "alright, let's do it!," the atmosphere in the room suddenly tenses up.

Nakazawa: That's all thanks to our manager, Wada. The energy and strictness that I have towards work is something that was very quickly drilled into me by him.
If you want the members to do something, you can aggressively tell them: "DO IT!" That's one way to do it. But when you do that, some people will actually want to defy you. So what I would do instead was to raise my hand and announce that we were going to do something now, and I would say, "I'll go first!" It's faster that way, especially if there are many members. Nothing good will come out of it if our progress slows down. It's just one of the duties of the person who has been entrusted with that role.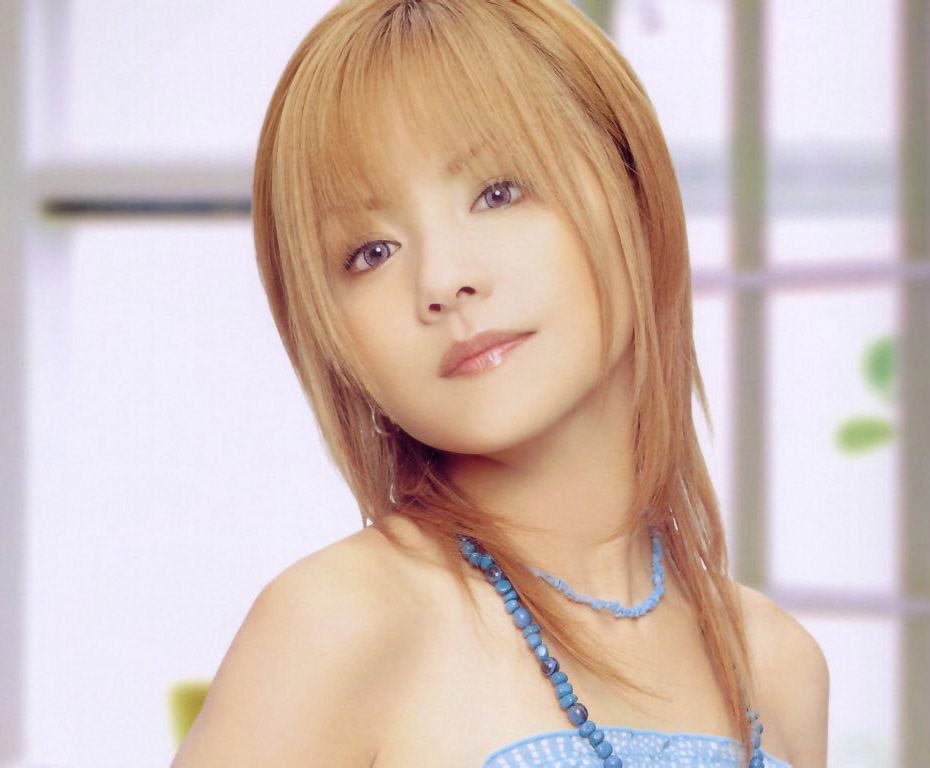 — As long as Morning Musume continues to exist, it will have a leader. Have you passed down any of your know-how to the leaders that came after you?

Nakazawa: Not in the least. (laughs) Will me saying that be a bit of a let-down for the readers? They all became their own kind of leader, getting the group together in their own way before passing it on to the next person. There is no "know-how," no rules that all leaders need to know. The greetings and all the basic stuff, that's different — those ironclad "Morning Rules" are something that are going to get drummed into all members no matter if you're the leader or not.
— Tsunku♂, too, is very particular about etiquette, isn't he?

Nakazawa: Especially the greetings, yes. It's because of Tsunku♂'s influence that Morning Musume became such a sports-minded group. If someone who is even slightly a superior of yours comes in or goes out the door, you stand up and greet them. That was something we learned from Tsunku♂. When your turn on stage is over, you don't just go back back to the dressing room — you wait until your seniors come down from the stage first. I feel like that's all a part of what Tsunku♂ considers the Morning Musume worldview.
— Would he be regularly instructing you to do those things?

Nakazawa: Not through words, no. We learned it through watching him.
I get so nervous, I can't speak to Tsunku♂. Once, when I was still a member, I was watching him as he was sitting down at the desk, writing down lyrics. Seeing him like that, his back turned towards me, it made me realize: "This man isn't Sharan Q. He's our producer." Once I started thinking that way, he became so awe-inspiring to me that it made it impossible for me to get close to him. That's why I'm so envious of the members who describe him as being like a father to them; members who can be close to him. I only wish I could've asked him for advice more often.
— Did Tsunku♂ say anything to you that especially left an impression?

Nakazawa: Something he always used to say. "Take these songs of love, and sing and cultivate them with your own love." I believe therein lies the reason behind the fact that Morning Musume has continued to be loved and supported by everyone for 20 years.
— The main theme of Morning Musume has to be "love."

Nakazawa: We receive songs full of love from Tsunku♂, and it's truly such an amazing thing that we're the representatives who get to express them. That is something I hope to keep doing forever. I hope it never ends.
Guided by Something Unseen

Nakazawa: My juniors have their way of doing things now, so I don't try to interfere by telling them they should do something more like this or like that. On the contrary, if we're appearing on a program together, I'll tell them not to worry about how I'm their senior; to not hold back. That's something that will help them when they go to new places.
If they were to suddenly try something in a new setting all by themselves, it could end up in failure. But if we're there by their side, they've got nothing to be afraid of. Even if they do fail, it's the role of us OG's to have their back. So I hope they keep challenging things and we'll all have a hand in creating it together. I always convey to them how the OG's and the current members both are all making Morning Musume together.
— It's one of Morning Musume strengths how the current members have so many reliable seniors.

Nakazawa: Not just many reliable seniors — one of the great things about Morning Musume is how you can also rely on the members who are by your side. If someone behaves a little reckless during a concert, the other members will have her back. If someone goes totally overboard, they'll reflect on it together afterwards — although if it got the crowd excited, then it was the right call. Sometimes you make mistakes. Sometimes you just can't successfully motivate yourself. But that's why everyone else is there to cover for you and you can keep moving forward.
It's not a group where it's just one person doing her best. It was never all because of any one specific member. Morning Musume became what it is today because of everyone who was there. That much I know for sure.
— Morning Musume has bonds that span over 20 years of history, after all.
Nakazawa: It feels like it's really the name "Morning Musume" that moves us. Even the new girls who join the group, it's like they were guided to the group by something. It doesn't have a form, and yet, it's like this entity that has control over us. (laughs) It's like this separate universe to where "it" led each and every one of us and got us together. It's such a strange thing.
It all began with an audition for solo artists, meaning we were all girls who wanted to go at it on our own. Among those members, Nacchi was especially similar to me mentally. "Once I graduate, I'm going to be just me. After this is done, we're going on our separate paths." That was how she felt. And yet, after she had graduated, she started saying, "I want to stand on stage with everyone again!" Seriously, it was that very same Nacchi who was saying that! "I want to sing and dance with everyone once more!"
— Maybe she was being guided back.

Nakazawa: I think so. Hearing her say that, it got me going, too. Later, that all led to the formation of Dream Morning Musume.
— Even after you had all graduated, you got together to an excited reception from big audiences.

Nakazawa: For me, Abe Natsumi is such a huge presence. She's both my generation-mate as well as my rival. She's not my family nor my friend. But she is a person with so much love. Even among all these many bonds, the one I have with her specifically is something special.
— And it was Morning Musume that gave you that first encounter with her.

Nakazawa: I'm truly so grateful.
— What is Morning Musume to you?

Nakazawa: Before, I used to say that it was my youth. But now, I answer that it's a part of me as a person. Because I mean, for as long as I live, the name "Morning Musume" is going to keep following me around. "Nakazawa Yuko, former leader of Morning Musume." Even if people tell me not to think about it, I can't help but do so. Because the truth is that I was in Morning Musume, my juniors in the group are still doing their best today, I feel indebted to the company, and I feel that I have to keep leading a respectable life for Morning Musume's sake. I've resolved myself to living in that way.
That's why I intend to carry the weight of Morning Musume's reputation all the way to my grave. (laughs)
— Alhough you have graduated, you continue to live with Morning Musume.

Nakazawa: That's right. That's the duty of all 41 of us.
Recently, I've been enjoying following not just the group itself, but the lives of its already-graduated members as well. Yes, there will be trials and tribulations in life, but you have to keep going. Seeing as they made it into the group, I believe that makes them all people who can pave their own way in life. So I enjoy watching over them. Even if there are people among those members who don't want me to consider them as a friend of mine, I just want them to know that I'm still looking out for them regardless. Because if even one of those 41 people hadn't been there, this moment wouldn't exist.
— What do you think Morning Musume's future looks like?

Nakazawa: They're going to keep going. Morning Musume will not end. It's a group that can't end. You know, there's something my daughter said to me. "Mom, you're a Morning Musume, right? I like Morning Musume." For as long as they continue singing songs full of love, there will only be more and more people like my daughter. That's why it won't end. Morning Musume will keep going.
— When it's you declaring it like that, it feels like it just might be true.

Nakazawa: It's best not to mince words when it comes to things like this. Because words are important, right? So, Morning Musume will go on forever. No ifs, ands, or buts about it!
My Song
"Dekkai Uchuu ni Ai ga Aru"


Nakazawa: Even after my graduation, I've had lots of opportunities to sing this song. I personally really like it. Above all, it's the first song my daughter ever learned. (laughs) It really is great, and it makes me think about music and how it just never ages. With this song, Tsunku♂ wrote us something that continues to always resonate with my heart.