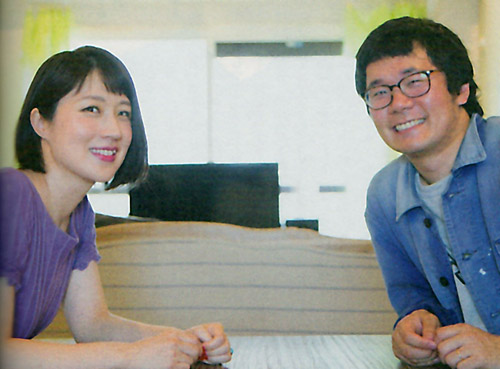 Inuyama Kamiko. Oda Sakura oshi. Wife.
Tsurugi Mikito. "In the end… Michishige." Husband.

Hello! Project today seems to be popular even among couples. Naturally, however, you rarely hear about the types of private conversations that happen between these "H!P couples." Do they argue about their favorite members? Do they think about wanting to have their child join H!P…?
The married couple of Tsurugi and Inuyama, both passionate H!P fans, invited us to their home to have a thorough discussion about these kinds of subjects.
— Our theme today is "matrimonial happiness through H!P!" First of all, I want to begin by noting how it seems like are much more females at H!P concert venues these days. More and more couples have started popping up as well.

Tsurugi: Among the married couples I know, many of them are, indeed, H!P fans. Now that you mention it, it could be true that that sort of thing is becoming more common.