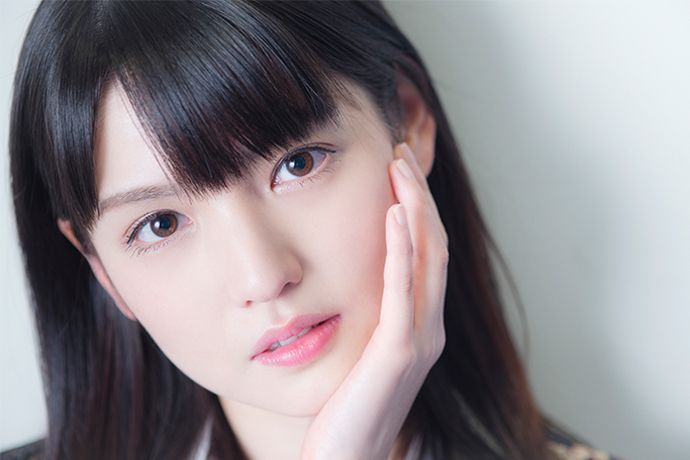 Michishige Sayumi
July 13, 1989 — Yamaguchi
2003/01/19 ~ 2014/11/26

— As the 8th leader you were a central figure in the group breaking through once more, and that has resulted in the name "Michishige Sayumi" becoming almost deified.

Michishige: I was genuinely happy to have been told things like that. It felt like my 10+ years of hard work had finally been recognized. I'm no god though — I even got a leg cramp during a very important part of my graduation concert. But I think even in that moment, the fans all knew: this is the real Michishige Sayumi. Like, "I guess Michishige Sayumi will remain Michishige Sayumi until the very end." (laughs)
— From the very beginning, you had difficulty with singing and dancing. Rather than standing out in performances, you got your big break through variety TV. Later, your image as the group's leader became properly established, and then that graduation concert happened…
Michishige: I consider myself a perfectionist, and yet, there is always something lacking about me. That was the case for those entire 12 years. Even with the leg thing, it wasn't just that one instance — I'd be getting cramps all the time and thus causing trouble for others. I'm bad at singing, bad at dancing, I'm a deeply jealous person, and I do not have a good personality. (laughs) In those 12 years, not once was there a time when I was truly perfect. So I feel that, in a way, maybe that graduation was actually very fitting for me.