Aya & Ayaya
Part Two: Birth of Ayaya
A rather premature autobiography (2004)
Matsuura Aya had become "Ayaya."

Her life in Tokyo had begun, and (according to the lyrics of her debut single) she had now gotten used to riding the subway — something she had never experienced back home.

With a demand for her to be an assertive vocalist, she achieved rapid growth thanks to her innate intuition and composure. Apart from singing, she went on to actively work in multiple other fields, such as in movies, TV dramas, and musicals. However, she could not bring herself to forget her initial resolve: that what she had always wanted to do was to sing…

That smile of hers — her trademark. Supported by her many fans, she has kept running up to the present moment.
Not Running Away

— Did life as an entertainer differ from what your idea of it had been prior to your debut?

Ayaya: When I was a student and I would be watching entertainers on TV, there was obviously no way I could know how they spent their private time, right? But experiencing it myself, I realized that outside of the concerts and TV appearances, there is just so much to do behind-the-scenes. So my first thought was: "wow, it sure is busy being an entertainer." (laughs) It's not that you just stand there and things simply happen. You have to actually work hard to get anything done. (laughs)
— You found out the truth.

Ayaya: Like… I kind of had this image that entertainers are all perfect in everything they do. But then I realized, "no, they all put in a great deal of hard work." But I like that hard work, so I'm glad about it. Besides, I took part in an audition to become an entertainer because I actually wanted to become one, so I feel like I can't just run away. Ultimately, I'm here because I wanted to be here. If I was to suddenly lose heart, it'd just be like… "what is wrong with you?!"
— Have you ever felt like running away?

Ayaya: Ahh… I can't say that I never have. But somewhere inside me, I feel I can't. Even if I did think, "I'm going to run away!," I know I can't. I'm probably just a coward. (laughs) When I think about how I'd be troubling so many people by doing that, I know I could never actually do it. (laughs)
— But were you also quick to realize that hard work does pay off?

Ayaya: Yes, I think so. Having worked so hard in many areas, I feel like I'm now seeing the results.
— Your sense of time has also changed after you entered this world.

Ayaya: Having joined this industry, it feels like a minute passes by in an instant. When I was just a normal student, I would always be staring at the clock. "How many more minutes do I have to listen to this teacher talk?" (laughs)
— Ah, while you were in class. (laughs)
Ayaya: I'd always be thinking, "It's no good… I'm going to fall asleep… How many more minutes? How many more?! Why does five minutes feel like forever?!" But as of late, it feels like five minutes is such a short time.
— But do those three, four, five minutes feel equally as short when you're singing? If so, then maybe it feels that way because you are fulfilled.

Ayaya: Maybe… I don't really think about time when I'm singing. I'm in my own world when I sing. Time feels short to me when I have a bunch of things to do. "I have to get all this done in 30 minutes?!" (laughs) I'll get all panicky. At concerts I might be told, "you have three minutes to change!" "Whaaat?!" (laughs) When I'm actually doing things, it feels like time passes by so quickly.
— So your debut completely reversed things. "There's still five more minutes?!" turned into "if only I had five minutes more…"

Ayaya: Right. At some point it had suddenly changed. But I'm still getting busier and busier even now. Since my debut, I'm now on my… maybe my fourth…? My fourth schedule book. Anyway, I'm always thinking, "I'm the busiest I've ever been!" But when I look at my old schedule books I'll notice, "there's all these blank spaces!" With each passing year, I've noticed how there's less and less empty spots. Whenever I see that I'll think, "I can't possibly do more than this!" But weirdly enough, I can. So that's pretty amazing.
— And when you show that you can, the people around you will expect even more of you.

Ayaya: Ahaha. Right! (laughs)
Waking Up One Morning…

— Would you say that compared to two years ago your thoughts as to what you would do "if only you had the time" have changed? Have you become more earnest in that sense?

Ayaya: Yes, I have. I treasure my time more. So much has changed within me. When I was just a normal student, I would wake up early in the morning, go to school, do my club activities, come home, do my homework if I had any, and then just do what I wanted, like go out or whatever. But now if I want to do something, I have to start looking through my schedule book. Like, "where would I be able to fit this?" (laughs)
— You have to look for the time…

Ayaya: That was a big change… But I myself definitely prefer it the way it is now. I'm never bored. I'm actually rather quick to get bored of things — I can never keep doing anything for long. But now I get to do different things every day. It's fun.
— But in the lyrics of "LOVE Namidairo," it's the boyfriend who is fickle while you are the obstinate one.

Ayaya: To tell you the truth… I'm both of those things. (laughs) I'm fickle and obstinate. Yeah. (laughs)
— Maybe what caused you to change so much after your debut was how now you're constantly in front of a camera; constantly being watched; constantly having your picture taken.
Ayaya: It's true that I'm always having my picture taken. Actually, maybe it's because I always have to keep my eyes open because of that… When I woke up one morning, the position of the folds of my eyelids had changed. It was like, "huuuh?!"
— Huh?!
Ayaya: Well, it only got better compared to before, but… (laughs) It's noticeable if you look at pictures of me from before and after it happened. The line of my eyes moved a little higher. So then people started rumoring that I'd gotten plastic surgery. (laughs) Even my friends from back home started asking me, "Aya, did you get some plastic surgery done…?" "No!"
— Ahaha. By the way, while some people may already know it, please tell us the story behind your nickname, "Ayaya."

Ayaya: Morning Musume's Iida Kaori thought of it.
— Have you ever asked her how she came up with that nickname?

Ayaya: It was for this bit on a TV program. "Let's come up with a nickname for Matsuura Aya!" They all tried thinking of nicknames for me. Morning Musume has this song… What was it? "Happy Summer Wedding"? "Koi no Dance Site"? Anyway, they have a song that goes, "♪ ayayayaa~ ayayayaa~ ♪" and apparently that's where she got it from.
— It obviously fits "Aya" as well…

Ayaya: Right. (laughs)
— Was it that initially you couldn't get used to the nickname, but as time went on it started to feel like it fits you?

Ayaya: I actually had a nickname even before that. Before my CD debut, I was filming for this mini-drama thing in Enoshima and Okinawa…
— "Shin Bishoujo Nikki" (October 2000), right?

Ayaya: Yes. When we were on-location in Okinawa, Heike Michiyo and ex-Country Musume Rinne would call me "Machuura." So I did have a nickname, but I needed one that was easier to remember. Fans really like three-letter nicknames — that makes it easier for them to do calls. So the idea was to come up with an easy to say nickname and that's where "Ayaya" came from. It's easy to remember. I think it's a good nickname.
Naturally Good at Empathizing

— Finally, it was time for your debut. Were there many candidates for what was to be your debut song?

Ayaya: Well, I actually stood on stage even before my debut. Almost exactly three years ago today, I sang a song at a Hello! Project concert (in January 2001). That was my fourth single, a song called "100kai no KISS." But at the time it was not yet decided that it was going to be released on CD. My producer, Tsunku♂, had me get up on stage, his thinking being: "let's first just get everyone to learn about Matsuura Aya." It was only later when we actually started creating what was to specifically be my debut song. That actually made me nervous.
— Fittingly, the title was "Dokki Doki! LOVE Mail" (released in April 2001). The lyrics are autobiographical, right? There's even a line about the first time you took the subway in Tokyo.

Ayaya: We do have conversations — me and him always chat about what's going on whenever we see each other. A part of it is because Tsunku♂ is just such a great producer, but him also being from Kansai, it allows me to relax when I'm around him. I'll always ask him for advice when I need to. I'm constantly emailing him. That's why the lyrics even in my other songs will often have things we've chatted about.
— Since it's a lyric that is close to how you actually are as a person, one would think you were able to sing it without having to get yourself psyched up about it or anything.

Ayaya: Yes. That song really portrays me and how I was at that point in time… The thing is though that even the staff were trying to figure out how they wanted to depict me. I think there was a lot of trial and error. For example, when they were taking pictures for the CD cover, they tried a bunch of different hairstyles on me. "Maybe like this… Or, no, maybe like this…" They'd try it with my forehead exposed, or with my bangs down… I remember them trying like five different styles. By the time we finished my hair was all crunchy. (laughs)
— Do you remember when you were in the studio recording it?

Ayaya: There's this word "Shimokita" in the lyrics and I was thinking, "I wonder what that is? Is it like an object or something?" So I asked, "what is this?" They told me, "it's a place." I remember that.
— How were you able to empathize with the song when you sang it?

Ayaya: I was actually good at that before I even got into this line of work. Even much earlier, I'd be watching a TV drama for example, and it's like I would subconsciously "become" the protagonist. There would be tears running down my face. Same thing with manga. So that's not something I really struggled with — it was easy for me to empathize with the lyrics.
— So there was no struggle…

Ayaya: Nope. Nothing like that for me.
— It'd make for a better story if you were to say, "yes, it took a really long time," or something equally as dramatic. (laughs)

Ayaya: I know, but I pretty much did it without any trouble at all. (laughs)
— What was the feedback like from those around you?

Ayaya: Well, I was 14 years old at the time, so my mom said, "it's a cheerful song so it's very you." She thought it really fit me. Rather than "100kai no KISS" — the first song I had sung in front of people — I was told that this was a much better choice for my debut song.
— When it comes to lyrics, there are some lyrics where you're stretching a bit… Some lyrics that feel more realistic for you… And some lyrics that really emphasize those cute parts about girls, right? They're all different. But for you, the one who's singing them, how do you feel about it? Is it more interesting for you to sing lyrics where it's like the protagonist is just a little bit more mature than you?
Ayaya: If it's a question of which lyrics are easier to sing, I do think it's the more realistic lyrics. Because then I'm just singing them as-is. If the lyrics are a bit more mature, then it's like… It's not quite that I'm pretending to be a grown-up, but then I'm just singing based on my imagination. When I sing about things that I haven't yet experienced myself, then I'm in the world of my imagination. So right now, I would say it's the realistic lyrics that are easier for me to sing.
The Quintessential Blood Type B

— On your second single, "Tropica~l Koishite~ru," the lyrics describe a situation where you have found a boyfriend, and thus you now have a secret you must keep from your family.

Ayaya: At the time, if I was singing about love for example, since it was something I hadn't experienced myself, I was just singing it based on my imagination. Like, "this is what I would do if it was me" or "this is how I would feel if it was me."
— Your outfits continued to be rather daring.

Ayaya: With those first couple of songs, I was wearing outfits that were quite revealing. I did notice that. Revealing that much, it's like I was wearing a swimsuit! Yeah… I'd be wearing them, all amazed, thinking, "this is no different from a swimsuit!"
— The song after that, "LOVE Namidairo," one might describe as being very mature.

Ayaya: Yes.
— Were you surprised having suddenly received this mature song? Or did you feel that songs like this would soon fit you just fine?

Ayaya: It had been all these happy songs before that, so having been given this… How would you describe it? A medium-tempo song? I'd been saying how I wanted to sing something more quiet, and this song met that expectation. So I was personally very glad about it.
— Rather than flat-out declaring, "I absolutely want to sing a song like this next!," it was quietly muttering to yourself about it that actually made it happen. (laughs)

Ayaya: It seems so. That's how my dreams come true. (laughs)
— Do you enjoy doing collaborative work? As I understand it, people in your field all have different areas of expertise and everyone comes together to create something together.

Ayaya: I don't really know… You know, I'm the stereotypical blood type B person. (laughs) I generally can't handle being in groups. I'm too egoistic, too selfish, and I don't listen…
— You've been listening to and answering these questions just fine! (laughs)

Ayaya: Wahahaha. But it's… How would I say it… I prefer doing things on my own. But even though I say that, I recognize that there's still so many people involved in making it all happen. I guess the way I would phrase it is: I want to always be doing something where I'm put in the position of having to "work out the solution" myself.
— Have those "type B qualities" always been strong in you, ever since you were a child and after you debuted?

Ayaya: I think so. Everyone I become friends with tells me that. "You're definitely a type B! You've gotta be!" (laughs) But that's only after we've become close. At first, I tend to sort of just quietly observe people. Like, "what is this person all about?" I think about things like that, so I can't accept someone right away. But as time goes on you become closer with people, right? That's when I'll finally show my true colors and that's when they all say, "you really are a type B!" But before that point, people will often think I'm type A.
— So it's not that you're shy?

Ayaya: No, not at all. What would you call it…? It's that, even if I can trust someone, I don't like it if I'm not sure that they trust me back. Maybe it's something like that.
— You have that characteristic "catchphrase" of yours that people often imitate: that "Matsuura Aya deeesu" and the way you emphasize the "Aya deeesu." Is that too just the stereotypical blood type B desire to stand out? How did that catchphrase come about?

Ayaya: Hmm, I wonder about that… I'm originally from Kansai and so when I moved to Kanto, those two dialects became mixed up for me and it's like I created my own "Matsuura language." (laughs) It's not a problem when I'm singing, but early on that was something I struggled with when I was doing the TV dramas and such.
— Ah, with your lines, you mean?

Ayaya: Yes. I'd be told my intonation was off, but I couldn't understand how it was wrong. They would correct me but I just wouldn't be able to fix it, so they'd have to cut my scenes short over and over again. But the problem wasn't so much with my Kansai dialect — it was that my Kansai and Kanto dialects were both all wrong. (laughs) They'd often go, "there's just something off about how you speak…" But sometimes they'd use those lines anyway, saying, "ah well, it's funny so why not!"
— Because "it's funny?" What amazing reasoning… (laughs)

Ayaya: Recently, Nakai from SMAP has been doing his "Mayaya" impression of me. When I first saw it I said, "I don't talk like that." But the people around me would tell me, "no, you actually kind of do." And I'd go, "no way!" (laughs) But you can realize things about yourself like that.
The other Hello! Project members do impressions of me, too. When I'm saying good morning to everyone, I pronounce the "ohayou gozaimasu" by raising the tone at the end with the "maaaasu." I thought that was normal. But then I would be told how you're supposed to lower that last "su." (laughs) And I realized they were right. I just happen to say it that way unconsciously. That was something I only realized when I saw everyone doing impressions of me saying it like that.
— So it's not that you're being calculating — you're not doing it for attention.

Ayaya: No. For some reason I just raise the tone at end when I'm fired-up. "Ohayou gozaimaaaasu!" But if I've only just woken up, then it's just a normal "ohayou gozaimasu…"
— So that's one mystery solved. You get fired-up when you're working!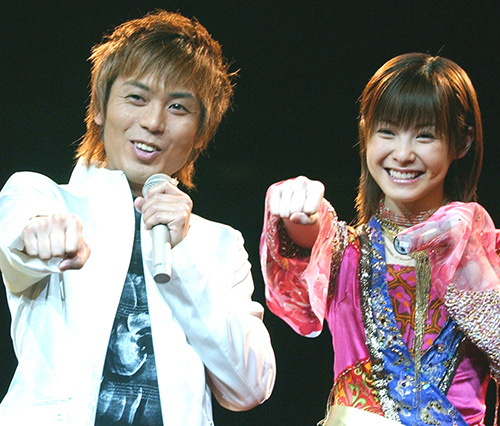 There's Something Different About Tsunku♂

— Your "de facto debut song" — the song you first performed in front of people — ended up being put on hold before it was finally released as your 4th single. That must have again made you feel strongly about it, right? At the time, you stated that it felt like a "first step towards a new direction."

Ayaya: Yes. That's right. I liked that song so I was just constantly thinking, "when will I get to release it?!" After all, it was the first song that had been given to me so I felt strongly about it. I was very much looking forward to its release. But then when it was actually time for it to be released, I was actually thinking that I would've rather wanted to show myself singing it when I was more mature, compared to my 14-year-old self at the time…
— So you mean, leaving the song be until you had perfected it within you?

Ayaya: I've never consciously thought about wanting to become a better singer though. I feel like, if I did, it might have the opposite effect. It might make my singing sound unnatural. That's just what my personality is like. So I try not to be too conscious of that and I just sing every song with my feelings at that particular time, and maybe that just naturally leads to my growth… At least that's what the people around me will tell me. Like, "you've overcome yet another obstacle."
— You have said that you feel the lyrics in the second verse of "100kai no KISS" read almost like they were written about you. What specifically made you think that?

Ayaya: I guess it's because the lyrics resemble how I myself think. But then Tsunku♂ has so many lyrics that I can really identify with… Like, when it was decided that I was going to debut, everything was decided upon so fast. It was only two months from when I passed the audition to when I was told to move to Tokyo, and then I started shooting for a mini-drama almost right away, and then I also stood on that Hello! Project stage… Really, everything was just happening super fast.
— Your environment went through an upheaval.

Ayaya: But while it did feel like the adults were all really trying to protect me, I didn't know who it was okay to trust… Well, in any case, I was just trying my hardest at everything I was told to do. But it was also like I was keeping a part of myself closed off — something within me. I didn't want to show too much emotion because then people might've thought I was selfish, but then I also didn't know how little emotion would've been too little… There was this period where I was quite closed off within my own shell. That's why I thought "100kai no KISS" and the line "dare mo hontou no watashi wo shiranai wa" ("no one knows the real me") felt so… me.
— You mentioned that you can identify with Tsunku♂'s lyrics. Would you describe it as a teacher-student relationship?

Ayaya: It feels like he's my Tokyo father. When I'm with Tsunku♂, it's like I can always honestly tell him how I feel… I can get emotional and cry around him. I've cried my eyes out in front of Tsunku♂. There's something different about him.
— Unlike the tears you shed when you said goodbye to your family and started living by yourself, were those tears caused by the difficulties you were having in trying to convey what you wanted to convey through your singing?

Ayaya: Yes, a lot of it was that. Aside from that one time at the airport, I never cried because I was lonely… Rather, I would cry because I couldn't do something well, or because I didn't know what to do.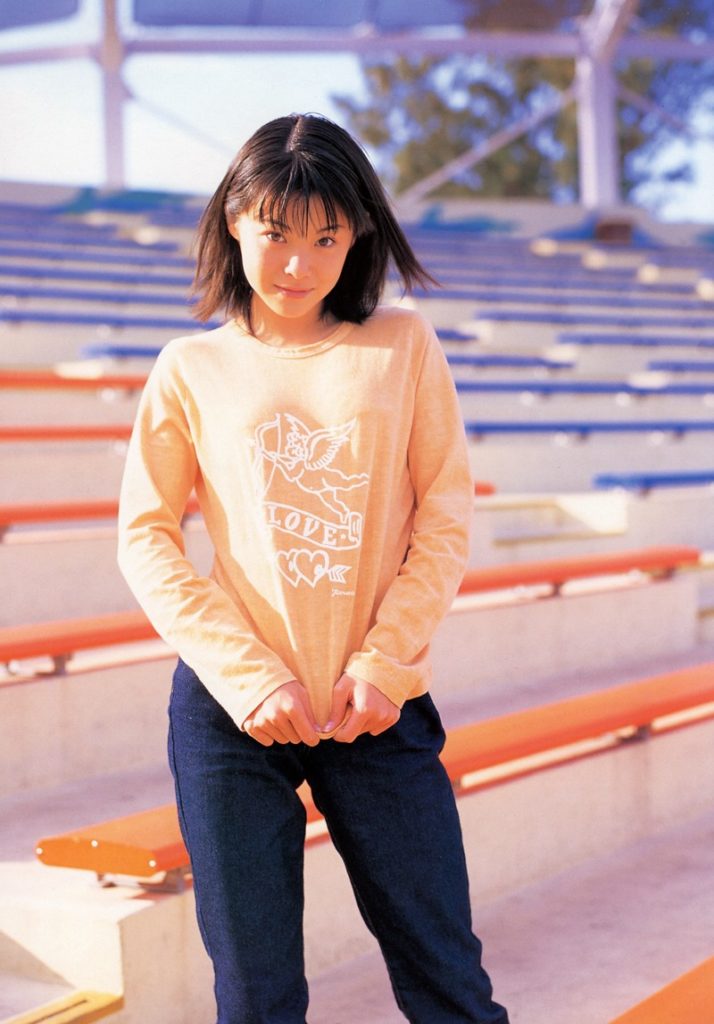 No Shoes in the Recording Studio

— After having had the experience of recording a number of songs in the studio as a professional, I would think you started to gradually get the hang of it. Around this point, did you already find yourself thinking, "I've got this recording thing all figured out"?

Ayaya: Mmm… I was always pretty relaxed about it. I would try to create an atmosphere like that by myself. Like, if I was going in to record a quiet song, I would already become pretty quiet an hour or two before recording. I'll constantly listen to the song when I'm commuting and such, and I'll try to imagine it. When I'm picturing the scenes in the lyrics as I'm recording, it really helps me to relax. Also, I sing without my shoes. Always. I'll still have my socks on though.
— How does it help when you take off your shoes?

Ayaya: For some reason it's just the most relaxing way for me to sing. Because I'm so short, I'll often want to make my legs look longer or I'll try to appear even a little bit taller so I'll wear shoes with some heels. But then people will go, "she's lying — she's faking her height!" (laughs) So maybe that's a part of it. Not to say that people can see me when I'm in recording, but I'll still think, "I want to do this as my natural self."
— How are the songs like when they are first delivered to you? Are you given the tracks along with Tsunku♂'s demo vocals?

Ayaya: I'm given an MD with demo vocals, an instrumental, and the lyrics.
— And those demo vocals are like a basic example of how you should sing the song yourself?

Ayaya: Yes. They're sung by Tsunku♂, and they help me get a feel for the rhythm, for example. And then I try and see just how much I can make it sound like "me."
— And that can lead to you developing the vocals further, right?

Ayaya: I definitely feel that I need to exceed the demo vocals, so I begin by first "taking in" the demo vocals, and then I'll try to arrange and develop them… Although I'm not sure if it's really "development" per se. But in any case, ultimately it will feel like I'm singing it in my own way.
— In "♡Momoiro Kataomoi♡," you really had the rhythm of the singing down perfectly.

Ayaya: My singing on that song actually changed completely during the recording. In Tsunku♂'s original demo tape, he was just singing it normally: "♪ momoirooo no kataomoooi ♪." He was just singing it on rhythm. But then during the recording, that "♪ un" in the beginning was added, and I sang the "kataomoi" as "kyataomoi"…
When I'm in recording, Tsunku♂ is always there in the booth sitting next to me and listening. He'll listen to my singing along with the instrumental and he might say, "ah, sing it more like this!" He'll come up with all these ideas — the "♪ un" in "♡Momoiro Kataomoi♡" being one of them. (laughs)
— Having that "♪ un" at the start gives it a totally different impression than if you were just normally singing "♪ momoirooo no…"

Ayaya: Right. It's totally different.
— That's interesting. So when you're recording the songs, you're trying out those ideas on the spot as he comes up with them.

Ayaya: He's always making decisions on the spot. Sometimes even the lyrics can change…
— Is it no problem for you even if there's a sudden change in the lyrics?
Ayaya: I'm totally okay with it. I've never gotten flustered during recording. Although maybe a big reason for that is because Tsunku♂ is always by there by my side.
— Describing the way you sing this song, I read a past interview of yours where you said that you sing it "from the nose and from the back." What did you mean by that?

Ayaya: Well, more than my back, it's… It's like I center myself. I'm producing sound by straightening my spine and singing from, like, around the back of my head. When I try to think of it like that, my singing doesn't go flat. I can keep singing the high parts high and the low parts low. And with the nose thing, it's to do with the "♪ un" — I can't sing that too strongly, so instead it's like I'm singing that sound as if I was exhaling through my nose. That's what I meant.
— So you're making practical use of your nose. (laughs)
Ayaya: Yep! (laughs)
— Would you say that good pitch is all about the abdominal muscles and the spine?
Ayaya: I think they're pretty important, yes.
Speaking On Stage As Her True Self

— As you are now a professional singer, do you find that you sometimes tire out your voice more than is necessary?

Ayaya: Oh, for sure. (laughs)
— For sure? (laughs)

Ayaya: When I first started doing solo concerts, I found that I didn't know how to control myself. I'll be taking it easy backstage before the show, but then when I hear everyone's cheers I just get so fired-up that I lose control and I push myself to the limit. And then I'll go, "ahh, I'm beat." It's like, I don't really reward myself for my efforts. I often find myself thinking, "I pushed myself too hard." And that of course includes overworking my voice… Actually, that has previously even disrupted a recording session.
— Was that during your first concert tour?

Ayaya: Yes.
— You said that because your voice was in bad condition, it felt like there was "another you" there, telling you to be more mindful of your pace.

Ayaya: Right, there really was! When I couldn't go into recording I really thought, "I can't keep doing this." I always feel that I want to go all-out at concerts. But, okay, let's say I have two performances a day. If I use up all my energy in the first performance, then I will have none left for the second performance. So that's something I think about — I have to be mindful of the pace. I don't really like doing that. I'd rather always be doing my utmost. But my body can't handle that. (laughs)
— So how do you approach it if you have two performances a day? I can't imagine it being as easy as just going, "I have to think about the second performance," because then you run the risk of being too restrained for the first one…

Ayaya: That was just in the beginning… I would feel troubled about what to do. But now that I've experienced four solo tours, I have no problem with it. It was just in the beginning that I struggled with it.
— As the next concert draws nearer, is there a switch that changes you from plain old "Matsuura Aya" to "Ayaya" that gets flipped automatically?

Ayaya: Rather than a switch, I feel it's more that I become the girls that appear in each of the songs. I think I become someone different than the me who's just talking to you like this. But when I'm on stage talking during the MC's, there I feel like I'm no different than I am normally. That's really who I am. This is something I've felt ever since I first started touring: I have to be my real self. Otherwise, it wouldn't last. I really did think that way from the time I first went on tour. If I was to force myself and pretend to be something I'm not, it would tire me out… So I would rather just be true to myself.
Looking at it from the fans' point of view… I would think that they, too, feel closer to someone who speaks truthfully. They probably want to support someone who is like that. That's also a part of it.
— It's all part of the answer you arrived at through experience.

Ayaya: Experience, yes. It's not something you can just figure out rationally.
Some Kind of Matsuura Data

— Have you done much voice training or anything like that?

Ayaya: I've never done any! It was Tsunku♂ who made the decision. "Matsuura doesn't have to take any lessons." It does change the way you sing, and that's why he told me, "If you took lessons it would erase your individuality. You don't have to do them." So to this day, I've never taken any lessons.
— Are you, by any chance, a genius?

Ayaya: No no no! (laughs) I just naturally learned to sing from the stomach. In the beginning I was just using my throat which made it very fragile. Just a little bit of overuse would make my voice all hoarse. But after I learned how to properly sing from my stomach, I have been damaging my voice a lot less as of late.
— If you were to do voice training and lose the "individuality" he mentioned… What do you think he meant by that in your case?

Ayaya: I have no idea myself…
— It must be that, in singing so many different kinds of songs, you're showing a different kind of individuality in all of them.
Ayaya: Yes. I think Tsunku♂ was saying that it would be bad if I got stuck in some frame of mind. Like if I suddenly thought, "ah, the voice instructor told me to sing like this," that would be a waste. I do remember Tsunku♂ telling me, "just sing freely without thinking about anything."
— Since becoming a professional singer yourself, are there any seniors of yours who especially make you think, "this person really is amazing"?

Ayaya: Tsunku♂. I'm always amazed by Tsunku♂.
— What makes him amazing as a vocalist?

Ayaya: He really gets immersed in his own world. I went to see Tsunku♂ live for the first time last year — it was the Tsunku♂ Family Fan Club Event Live — and I was just going, "wow, he's amazing." With each and every movement of his, it felt like there were rays of light coming out of each of his fingertips. I was just constantly thinking, "Tsunku♂ is amazing!"
— Could those rays of light be his aura? Do you feel that you yourself have an aura?

Ayaya: Oh, I wonder…? I haven't really thought about it so I wouldn't know… (laughs)
— Well, I suppose not many people would proudly declare it. Like, "I have an aura!"

Ayaya: Ahaha. But no, I don't think so. I don't think I have anything like that.
— But you do, in a way, feel that you want to become someone with a presence, right?

Ayaya: It's this great, big dream of mine to become known by everyone out there. I don't care if it's that they know me personally or if it's just, "I like Matsuura's songs" or "I like her voice." I just want there to be some Matsuura data within everyone.
— When you say "everyone," do you mean everyone around the whole world?

Ayaya: The whole world…? Mmm… Maybe I mean Japan. (laughs) Maybe just Japan.
— But you have made successive appearances on Kouhaku — most people in Japan already know Matsuura Aya!

Ayaya: You think so? Right after I first appeared on Kouhaku in 2001, lots of people, from little children to grandmas, started approaching me. I could be walking outside and they'd go, "are you Ayaya?" (laughs) "My grandchild is a big fan of yours!" I'd get lots of people telling me all kinds of things.
— So with people giving you words of support like that, you felt like they were already expecting great things from you right after your debut?

Ayaya: Right. What made me really glad was being told by one small child, "I want to be like you, Ayaya." I thought that was like the best compliment anyone could get. It's not often that someone will tell you they want to be like you! I mean, for me personally, I never look at another person and think, "I want to be like them." So I thought that was pretty special. I was so happy about it. I remember that vividly.
— Was that soon after your debut?

Ayaya: It happened so fast. Like, right after my debut song had come out maybe?
— That fast?

Ayaya: It was this small child who was out shopping with her mommy and she suddenly talked to me. "I bought your CD! I want to be like you!" (laughs)
— Getting told something like that face-to-face…

Ayaya: I was so happy.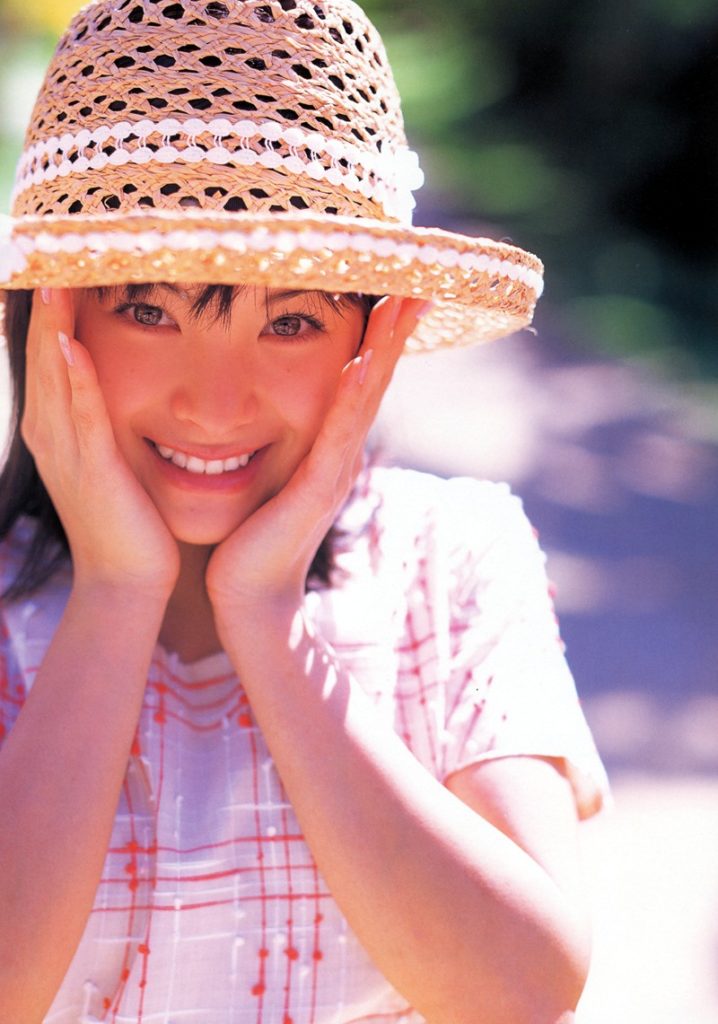 Not Just Two Personalities
— Looking back on your journey so far, you sometimes have a very girly image whereas other times — like in "The Bigaku" — you're instead very boyish.

Ayaya: Rather than being with no makeup, I'm able to concentrate on my work better if I have makeup on. I'll have a more "let's do this!" attitude. Similarly, the outfit I'm wearing can entirely change how I feel, too. If I'm wearing a super cutesy outfit, that makes me feel super cutesy, too. If I'm wearing a boyish outfit like in "The Bigaku," I feel like a boy. I guess I'm easily influenced by how I look. (laughs)
— Ahaha.
Ayaya: So it's natural. I don't specifically think, "I'm going to be boyish!" I'm able to do so without straining myself.
— So is it that when you're singing the song as your own, outfit and all, you become that version of yourself for the duration of the song?

Ayaya: That's right. It's easy for me to be influenced by things; to absorb things… Also, I like "becoming" something completely. In that song, I wasn't Matsuura Aya. Rather, it's like I was thinking, "I'm a guy!"
— So you discovered another side of yourself?

Ayaya: Mmm… In my case, I don't think it ends with just two sides — I have multiple personalities. With "The Bigaku" for example, when I would think about the boyishness within me, it just came out naturally. Me being able to completely "become" something in that way, I believe it's because I'm able to find that something within me even if it feels like it's something I don't have. I sing many different kinds of songs, and I try my best as myself, as Matsuura Aya, to play the role of those different girls as I sing them. And because I'm able to do that, it must be because I already possess that something.
Even if you believe there's something you can't do, you'll often be surprised to discover that you can actually do that thing. That just goes to show how you don't fully understand yourself. I, for one, am definitely a mystery to myself.
— There are indeed women in the world of singers who are "manly" like that. It would be of no use if they would all just be girlishly going, "oh nooo, I can't do iiit!" They just have to go and get it done.

Ayaya: In my case, I don't ever like to say, "I can't do it!" I would always be going, "you just watch me!" Constantly. No matter what I was doing, I would always face it with this energy of, "I'll show them!"
— That's so manly. (laughs)

Ayaya: Yeah. (laughs)
— Is that something like the skill of being able to find your own way of doing things?
Ayaya: Hmm… Actually, maybe it is. I'm very fast at coming up with ideas as to how to do things, and I'm always thinking, "I'll definitely clear this obstacle!"
— Your lyrics feature a lot of words that one could use in ordinary, daily conversation — like "zubatto" for example. Are you able to sing those lyrics without any issue, too?

Ayaya: I am, yes.
— You know, again, it would make for a more interesting interview if you were to say you struggled with something…

Ayaya: But I don't! I don't struggle with things like that. I mean, it's a little embarrassing if I have to do like the "iyaaan~!" or the"ahaaan~!" (laughs) But really, I haven't actually struggled with much. Except maybe with "Sougen no Hito"…
— The much-discussed song, with lyrics left behind by Misora Hibari and music by Tsunku♂. Was it the worldview of the lyrics you struggled with?

Ayaya: It was totally different from everything else I had done before. It felt so grand. I didn't know much about Misora Hibari before that, so when they told me I would be doing that song, I pretty much just thought, "oh, okay." But then people around me started telling me how amazing of a thing that actually was. When I asked them what was so amazing about it, I was quickly made aware of just how great of a person Misora Hibari was.
After being shown all kinds of material about her, I gradually understood myself. I would watch her live footage as well as footage from when she was only just a child, and I'd be thinking, "she has real power in her eyes…" I would think of watching a couple of her videos before going to bed, but before even realizing it, two or three hours had passed. I was somehow just so drawn to her… I felt like I finally understood why people had been calling her so amazing.
Anyway, once I'd felt it for myself — once I knew about her — it somehow made me afraid of singing the song. Like, "is it really okay for me to sing a song that was written by such an amazing person?" Normally when I'd be given a new song, I would listen to it on my Walkman and sing it during my commutes. But with this one, I was afraid of even attempting to sing it. I was going, "I can't do this…" I didn't know what I should do. And of course, at a time like that, I consulted Tsunku♂ about it — on the day before recording it.
— What did you say to him?

Ayaya: "I can't sing it." But he just said, "What are you so worried about? You're you — just sing it the best you can." I was just going, "yes, okay…" But then he said: "If you take Misora Hibari when she was 15, 16, 17, and compare her to you at 15, 16, 17, I don't think you would lose to her at all. But there's no point in even comparing later Misora to the current you." That finally made me think, "yes, he's right," and with those words I was able to overcome that obstacle. That was the first time I felt pressured.
— You had never felt pressured before that point?

Ayaya: No. It was with that song that I first experienced it.
— The lyrics of this song feature "pinky promises" and the like. Even if it's still a love song like many of your other songs, there's that certain "purity" about it. Was that difficult to express?

Ayaya: First off all, it felt completely different from any of my past songs. But I felt that I understood all the lyrics. I mean, everyone is going to have a totally different interpretation, but I understood them in my own way… I felt that the first verse describes the past, the second verse the present, and the third verse the future. Having understood that, I hoped to convey it in my performance.
— This song also became the focus of your first musical, broadening the scope of your work even further. Did you find a different sort of nervousness in that experience?

Ayaya: I don't know. Although… Yes, I suppose it's different. There are similarities, sure, but I have a different attitude towards it. Singing is singing, musicals are musicals.
— I feel like there's two ways you could look at it, too. I mean, you could either think, "I have the potential to do so many different things." Or, you might think, "ultimately I have to fall back on the singing I so love." Have you thought of it like that?

Ayaya: Well, the thing is that I wouldn't be able to do anything without my singing. If someone told me that from now on I was to only do acting, I would probably quit. "I can't do that!" I'm able to do so many different things thanks to my singing — that's how I think of it. So while I do believe I could not do anything without my ability so sing, I don't think of it as me having to fall back on my singing… but rather that it all begins with my singing. Mmm… I don't know how to phrase it well.
— Apart from the singing, you also have your choreographies to think about, right? The choreography helps convey the worldview of the lyrics, making it easier to see, and of course more generally I would think it is just moving your body to the beat… Do you have any special techniques as to perfecting your choreographies?
Ayaya: It depends. Sometimes the choreography will come before the recording. I'm prepared for all kinds of situations. But as to what situation I would prefer myself… Hmm… I don't know. I'm okay no matter where I start with any given song. Yeah. So it's no problem for me, I guess?
— But when you start with the choreography, that means your singing part is only constructed later, right? I suppose I could ask you this even if it was the other way around, too, but do you try to imagine what the finished product of the song along with the choreography is going to look like when you're working on it?

Ayaya: It's… Hmm… I don't know what to say about that…
— For example, in the case of "Ne~e?," there's that gesture as if you were hitting a wall, right? (It wouldn't be an exaggeration to say that there are influences of a pantomime act in the choreography of this song.)

Ayaya: With "Ne~e?," there was only the song at first. I didn't know the choreography, so of course I had no idea what it was going to look like. But after hearing the instrumental, I did have an image of what it might look like. So in recording I was somehow able to sing it according to my own image; my own feeling of the song. And then later when the choreography was set I had no qualms about it.
But then there are other times when I'll just go, "Wait, what?! Why this choreography?!" (laughs) Like, I'll be thinking, "what happened here, Tsunku♂?!" When the recordings end and I go into my dance lessons, it definitely happens that the image I'd had of the song is broken. But then I can just create my image of it all over again from scratch.
A Fitting Occupation

— Do you like yourself?

Ayaya: For the most part, yes.
— There are some celebrities who are what one might call "self collectors." They collect everything they appear on…

Ayaya: Oh, my parents do that for me!
— Ah, I see. Down to the magazine clippings and everything?

Ayaya: I actually try to watch all the TV appearances of mine that I can, even if it's only a recording. I try my best to like everything about myself — even the parts that I don't like. I mean, hating yourself would be… You know? It just feels like hating yourself would be such a waste.
— It's all part of you just the same, right?

Ayaya: Yeah. I am what I am. I just have to accept that. Even if I wanted to change something about myself, like my personality or habits, I somehow just know I couldn't. So I'll simply think, "oh well."
— And once your personality changes, it's like you're no longer even the same person.

Ayaya: Yes. That's right.
— Looking back on the past three years since your debut, does it feel like you've made more memories than the average person?

Ayaya: Had I been living a normal life, I don't think there's any way these past three years would have been as fulfilling. I'm always very much aware of just how valuable of an experience I'm allowed to have. It's only been three years, and yet it feels like it's been five… Because I'm doing so much. But as I am someone who's quick to lose interest in things, I'm always wondering about what's going to come next. I can focus my attention there. That's why I think this occupation definitely suits me.
— Whenever you release a new single and you do TV appearances to promote it, you have to sing the same song over and over again, right? Do you have any techniques for keeping it fresh for you each time you sing a song?

Ayaya: Yes, especially near the end of the year I'll have to sing the same songs many, many times. But since I'm always completely focused on it, I don't really get bored of doing so. When I look back on all that I've worked on for these past three years, sure, there are some parts that I can't remember. But I was always totally focused on whatever it was that I was doing, and it's not like I was in panic mode in those moments.
So it's like… In some ways it feels like I've just flown through these past three years on sheer momentum, but then on the other hand it also feels like I really did it all properly. I guess that's how I would put it.