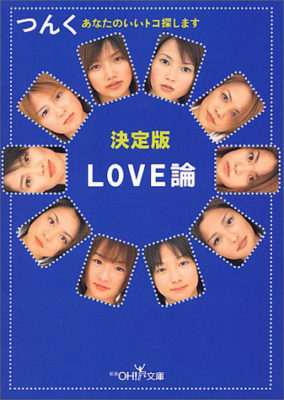 The gradual appeal of a highly self-conscious woman
You probably know this already, but I happen to like women who are exceptional.
Even when I was in kindergarten, I would spare no effort in trying to attract the attention of girls around me. I would be challenging all types of different girls. But even for someone like me there's one type of girl who I'm not very good at dealing with, and that's someone who comes across as being highly self-conscious. That's not to say I dislike girls like that; it's simply that I'll find myself arbitrarily deciding, "someone like her probably wants nothing to do with someone like me."
I feel that Abe is most likely that type of a girl.
What sorts of things would make me think that a girl was highly self-conscious? First of all, one characteristic of girls like that is that most of the time they're very serious in nature. Even when they're with their male friends they never get too crazy — they never forget to remain at least somewhat graceful and mild-mannered.
Also, they have an air about them that makes it feel like it wouldn't be okay to lightly whack them on the head if they were being silly. If the members were all just ordinary friends of mine, I could easily picture myself giving a head whack to girls like Yaguchi or Iida for example. But with Abe, I just don't think I could. Someone like Moritaka Chisato is like that, too — no matter which way you look at it, doesn't it just feel strange to even think about giving a whack to someone like Moritaka Chisato? To give another example: I could see myself whacking Utada Hikaru's head, but the bar would be set much higher with Amuro Namie's head. I could probably give Hamasaki Ayumi a poke — not an especially strong one, just something to convey that she was being silly.
I wonder where these individual differences between girls come from?