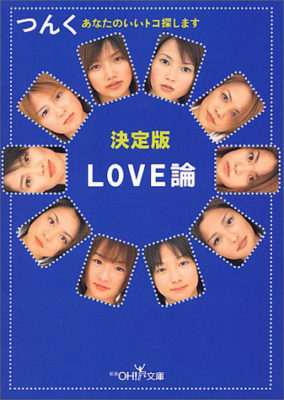 Nothing affects men more than an imperfect smile!
The power that a woman's smile possesses is truly remarkable.
There are many different kinds of smiles for many different kinds of situations. Each one of them can excite you, or tug at your heartstrings, or make you go "oh you little…!" and have you experience an overwhelming urge to just hug them.
When I come across a person with a pure smile that comes straight from the heart, I think to myself, "man, that's so nice." The smile a girl will have on her face when she wins at sports — is there anything better than that? And when it is a smile born under those kinds of circumstances, the person showing it is usually covered in sweat or dirt and they're all messy. But even so, they just look adorable. They could be covered in mud for all I care — I'd still happily rub cheeks with them just to share in their joy. The smiles of the winning team at sports festivals… The smile of someone who's just scored a strike when bowling… The smile of a person who's eating something delicious and it just shows on their face as a smile. I adore them all.
Similarly, the smiles of Morning Musume when they took the first prize were so lovely. Me, I'm always the cynic — I could never be that genuinely delighted about it, no matter what sort of an award I'd received. "This isn't going to last. There must be a catch to something as nice as this." To someone like me, a smile like that would be impossible to replicate. I'm the sort of person who'd have to stare in the mirror, wondering "how does one smile as happily as that?"
You can see why I'm so easily drawn to those sorts of pure smiles.