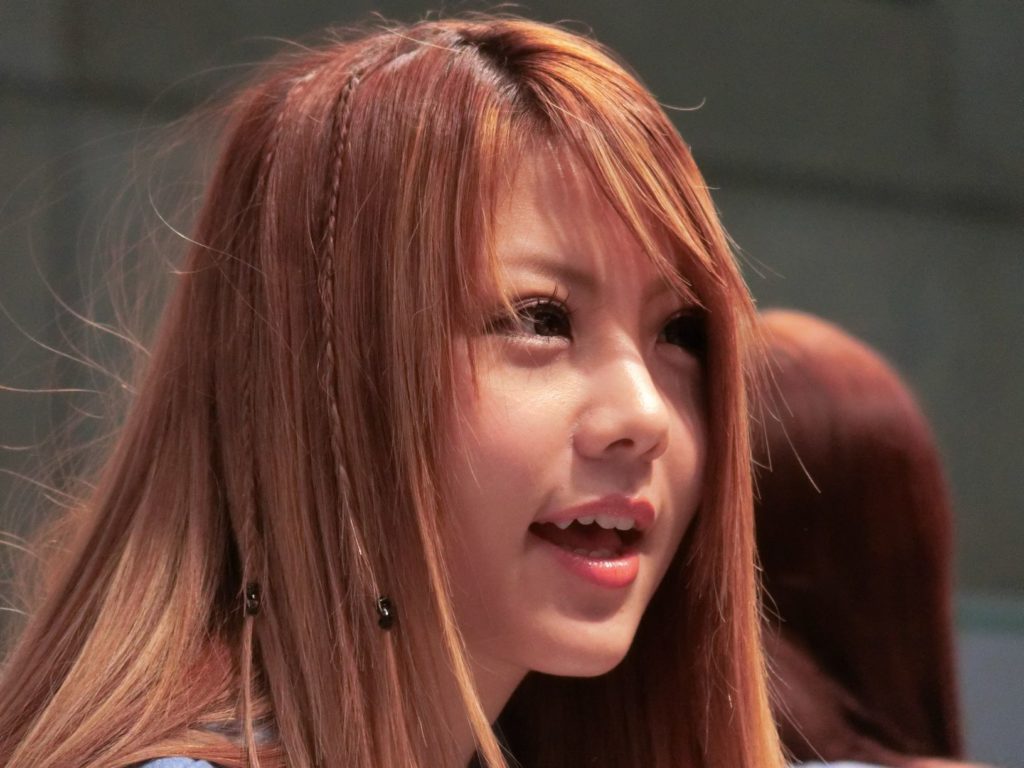 Tanaka Reina
November 11, 1989 — Fukuoka
2003/01/19 ~ 2013/05/21

Tanaka: "Oh, you're that girl from last time!" It gave me so much courage when Tsunku♂ said those words to me.
— It's a well-known story: you first took part in the 5th generation auditions while misrepresenting your age.

Tanaka: I completely ignored the age limit and applied, thinking only about how I wanted to be in Morning Musume. If only I'd gotten into the group at that time, I could've stood on-stage with Goto Maki. That's the one thing I never got to accomplish as a member of Morning Musume.
— So you were aiming for this path because of your admiration for Goto Maki. From what I understand, however, you were quite the "bad girl" back in your hometown.

Tanaka: I didn't even know what that was supposed to mean. Although I did attend my junior high entrance ceremony with my hair dyed blonde… But still, my hometown was very peaceful. My teachers were helpful and my parents raised me very well. I was rather well-respected, you know.
— Positive thinking, huh…? (laughs)

Tanaka: Most of my friends looked similar to me, so I was surprised when I went to the auditions and saw how many different kinds of people there actually were out there.
— Did you feel that you would do well in the group?

Tanaka: I knew I was completely different from Sayu and Eri, and I was immediately given this character of the "delinquent." Even during the auditions they only aired footage of me when I was saying something self-assured. I mean, I can't deny that I said any of those things, but I wish they'd used more footage of me just really trying my best. I remember thinking how compared to the life I'd led in my hometown — which was completely ordinary — the entertainment industry seemed way more scary. (laughs)
— They took that character even further after you'd made it into the group. In your first photobook, you were even wearing a biker gang jacket!
Tanaka: In the beginning, I didn't like how people thought I was somehow acting cheeky even though I was the new member. But as time went on, I started to think that maybe that was a part of my personality and I didn't mind it anymore.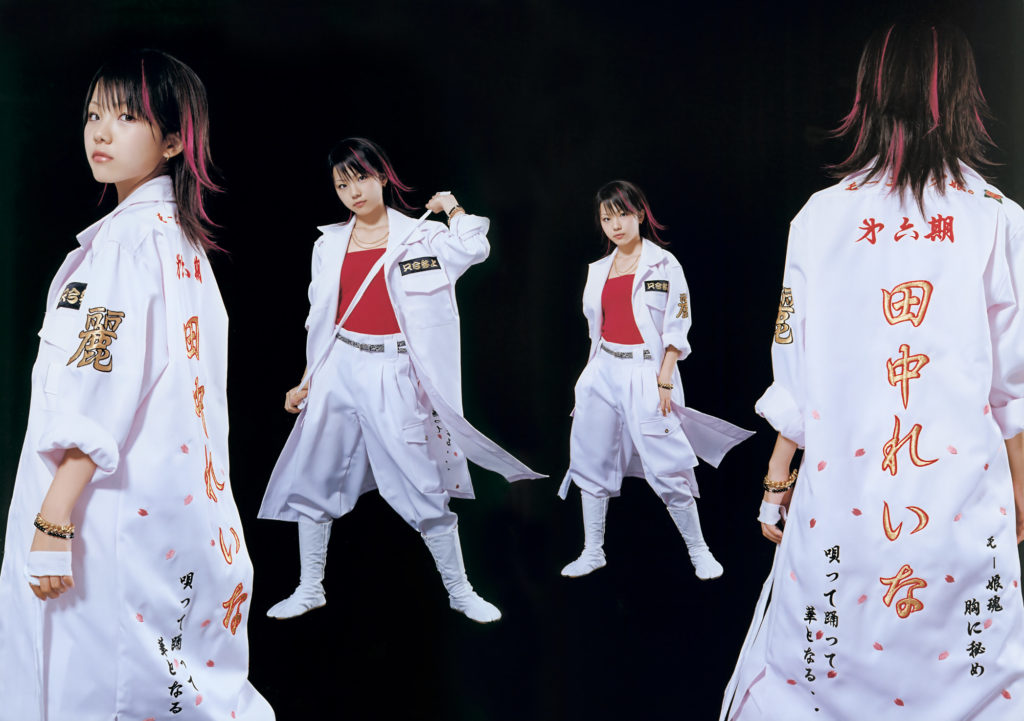 — You stopped hiding it? (laughs)

Tanaka: No, I was just being myself. And besides, after we'd just joined the group, our seniors in the 5th generation would be getting angry with us a lot, and the most common reason for them doing so was for my generation having no character. But since I already had one, I just thought… "luckyyy!"
— You were certainly the first new member in a while who really had a certain "color" to them.

Tanaka: But I was still new, so of course there was a lot I didn't know. It's not like I was constantly acting defiant or anything. First and foremost, I was scared of our manager — it seemed like he would be getting angry with us every single day; like it was a part of his daily routine.
— Morning Musume is very disciplined, after all.

Tanaka: Honestly, I would've appreciated having a manual. (laughs) They never clearly explained to us anything much at all. We were supposed to just know everything using common sense. But I was only a junior high schooler — there's no way I could've yet known how the world worked.
— What kinds of things would you be doing wrong?

Tanaka: I know better now… But things like us eating the treats or lunch boxes before our seniors, or us sitting down before them. (laughs) You know how parents usually prioritize their children over anyone else? I just mistakenly assumed that, since we were the youngest, we'd get to go first in everything.
— So, confusion about simple greetings and that sort of thing?

Tanaka: It felt weird always saying "good morning" to everyone regardless of the time of the day — as you're supposed to do in this industry. Also, I didn't know the right timing to thank staff for their hard work when they'd be passing by. And messing that up, they might laugh or get angry at us. I was a shy person to begin with so this was just all impossible for me.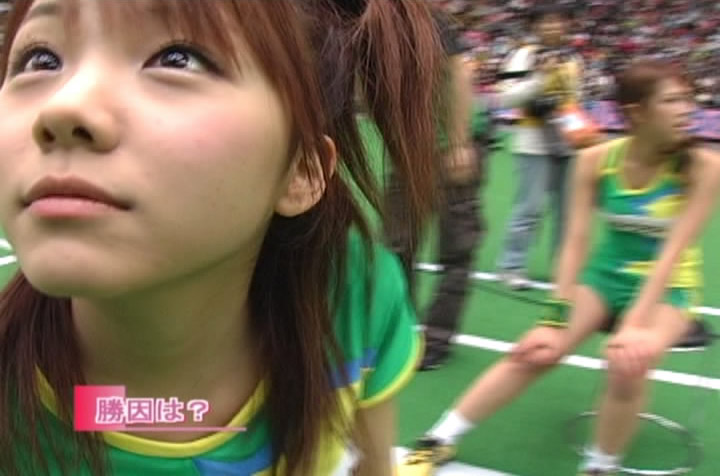 — Being told to do something, yet knowing you couldn't just do exactly as you were told either… There's no doubt that would be difficult.

Tanaka: It got to the point where I didn't even know whose advice I should be listening to. "I'm a junior high schooler who moved to Tokyo. I sacrificed my family, and now I can't even go back home to Fukuoka…" That's how I felt. I was just desperate.
— However, at your first concert you weren't quite this nervous yet, were you?

Tanaka: Yasuda Kei's graduation concert… Us 6th generation members were playing tag in the dressing room. (laughs) Even Fujimoto Miki joined us — I actually remember feeling moved just seeing how someone like her would play tag with us. And yet, I don't remember much about actually standing on stage that day. I think I was so nervous that my mind just went blank.
Sparing No Effort to Do What's Necessary
— Amidst all that, was it a source of confidence for you when you were entrusted with singing the opening lines of "Shabondama"?

Tanaka: I actually wasn't very conscious of just how amazing of a thing that was. When I let my mom know, I remember simply exclaiming to her, "Yay! The opening lines! I get to stand out the most!" Thinking back, it was a pretty huge thing — especially with so many of our seniors still in the group.
— What were the relationships within the 6th generation like?

Tanaka: Sayu and Eri were amazingly close. They'd seemed that way ever since the training camp, so I was always just by myself. But there was something I realized when I saw our seniors in the 5th generation. The staff would be constantly getting angry at them for being huddled together just by the four of them all the time. So I thought maybe it was actually a good thing if the 6th generation was more like two plus one members — that way, they wouldn't get angry at us.
— Being all by yourself just so they wouldn't get angry with you — that takes courage!

Tanaka: That was the only thing on my mind in the early days: not wanting anyone to get angry with me.
— That's sad though, since you did have some generation-mates…

Tanaka: It's not like I had zero contact with them. And besides: Fujimoto would be eating all by herself relatively often, too! (laughs)
— Still, you were but a junior high schooler at the time.

Tanaka: Okay, every now and then I might feel lonely. (laughs) But even Goto, who I so looked up to, had always had that lone wolf image. I'm not sure how real that image actually was, but to me it felt like being alone by yourself like that was cool. Besides, as we were generation-mates, if I'd really felt lonely and I'd approached them about it, I'm sure Sayu and Eri would've accepted me. So I always had an out if I wanted one. But I would wonder about how it had been for Goto who had joined the group all by herself… and when I did, I felt like I could do it all by myself, too.
— You really admire Goto, don't you?

Tanaka: She'd already graduated from Morning Musume by then, but there were times when we would appear together at Hello! Project concerts… I was always so excited about those rehearsals. I'd be closely watching over her, trying to learn everything about her singing and how she moved. I was copying things about the person I admired, making those things my own. And I'd be so happy when I saw myself coming closer to what I was trying to copy. The way I hold my mic and stuff — that's all 100% Goto. And now that's influenced members like Sato Masaki and Kudo Haruka. Maybe that's what makes Morning Musume so great — how it's all linked through admiration like that.
— It must have been a huge source of motivation for you having the person you so looked up to, right there by your side. I'm sure it was a big encouragement.

Tanaka: Absolutely.
— You had something to aim for in terms of your performance. But since you already got to experience being in the center with your very first song, there must not have been any impulse for you to aim any higher in the group after that…

Tanaka: But I was already taken out from the center position with my second song. I knew that I'd only gotten the center position in the first song because I was the new member, and I quickly learned how fast the positions could change.
— You got to know the cold truth.

Tanaka: Once you're not in the center anymore, you get less lines and it becomes easier. But "easy" isn't good. So I started thinking, "Why did I leave Fukuoka to come here? What am I even doing in Morning Musume, the group I so admire?" I realized that if I wanted to become the kind Morning Musume member that I envisioned, I had to work hard; that if I ever stopped working hard, then that would be the end.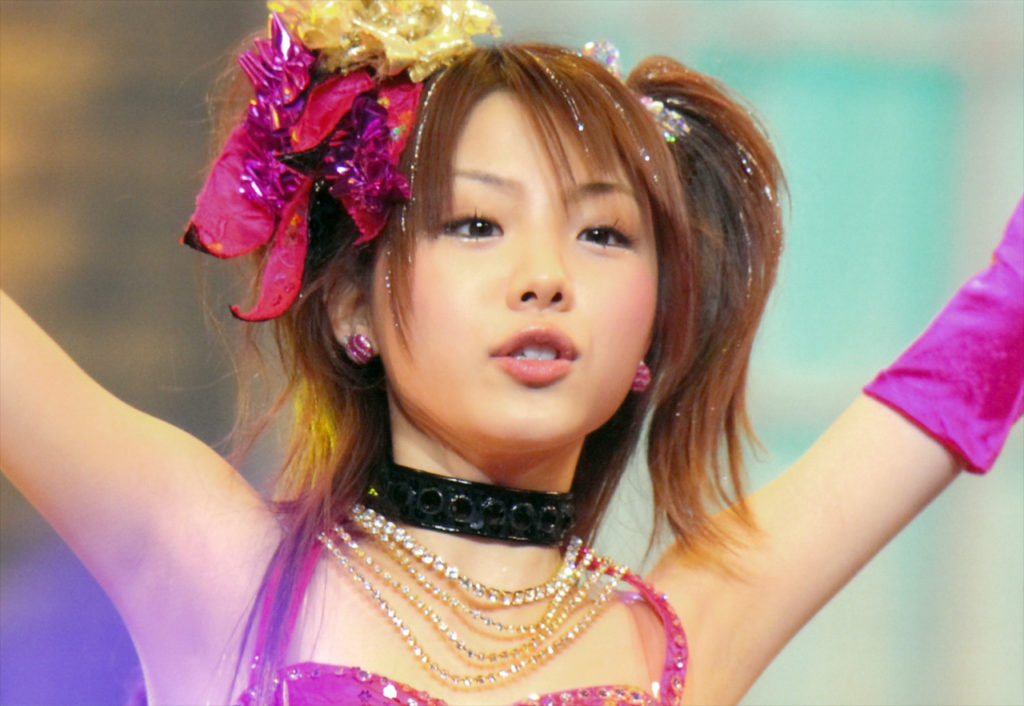 — This was when Morning Musume had the largest number of members, and the group was split into Sakuragumi and Otomegumi.

Tanaka: When the number of members is halved, it just naturally works out that you also get more screen time and more lines. I was thinking, "this could be my chance." But I didn't have confidence in my looks to begin with, so I'd research how to best present myself.
— Did that research produce results?

Tanaka: Well, I lost weight for starters. I changed my make-up to something that suited me more. Once I did, I could see there being more glow sticks that were in my color. Once I saw that, I felt like trying even harder. "More… more…!"
— So that's how you created Tanaka Reina, the member of Morning Musume.

Tanaka: I'm sure the rest of the members were giving it their best equally as much, too. But since I was always thinking about my admired Goto, I was especially drawn to the center.
— How would you strive towards improving your performances?

Tanaka: Whenever the line distribution of a song was decided, even if I'd have less lines than in the last song, or if I wasn't singing the main parts or whatever, for me it wasn't a feeling of "I'll do my best again on the next song" — I would do my best on that song.
— You had a very positive attitude.

Tanaka: No, it's not so much that I had a positive attitude. I was just trying to make myself look better. (laughs)
— I see. (laughs)

Tanaka: When you're a solo artist, you sing the whole song by yourself and people assess you at the end of the song based on how they feel about your entire performance. But in Morning Musume, the lines are all carefully split between a number of members. So if I make a mistake during my part, that one mistake will become people's entire assessment of this person "Tanaka Reina." I didn't want that.
— When you strive to improve like that, it also improves everyone's image of Morning Musume as a whole.

Tanaka: Ultimately, yes. But in my case, it was just about me: I simply didn't want people to think I was unskilled. And yet, for some reason, Tsunku♂ would give me parts that were difficult to express well…
— Don't you think that's because he had high expectations for you?

Tanaka: Had I been able to think that, it could've been a load off my mind. Anyway, I couldn't just tell Tsunku♂ I disliked singing those parts. I couldn't just go, "I'm not good at singing these lines! If you give me some different ones, I'm sure I could sing them much better!" You know?
— Well, that's true.

Tanaka: So I would practice until I could sing my lines perfectly. If we were shooting for a TV show, they might've had someone else sing my lines if I was too nervous. So I'd practice them until I felt confident; until I no longer felt anxious about them in the least. I tried my best to always show myself singing my lines perfectly — no matter how minor they might've been — and improving myself that way.
The Hardship of Having No Goal

— That would eventually lead you to Platinum Era — the era where your performance skills would be constantly improving.

Tanaka: A very uneventful time…
— But it was the Platinum Era!
Tanaka: Sure, people might be calling it that now, but back then there was no one calling it the "Platinum Era."
— There were no other idols around — it was just Morning Musume alone doing their best. And yet, the group was hardly featured in the media at all.

Tanaka: More and more of our seniors were graduating and the times were changing, but I actually didn't feel like we were in much danger or anything. While I'm sure it must've been difficult for our leader, Ai-chan, and our sub-leader, Gaki-san, for the rest of us it was like we were still only the "middle management." Of course we still had concerts, events, lessons and all of that, but it wasn't the same level of busy we'd had when we'd just joined the group. If anything, I was actually happy I finally had some time for myself.
— This was when you were the main singer of the group.

Tanaka: It'd be either me or Ai-chan, depending on the song. Since it was pretty much always just us two, it gave me this weird peace of mind. But since we were all close in age, we couldn't even set ourselves an objective. It was like… we were always together. Of course we'd still do our best with each project… but without anything to aim for, it was just boring.
— You were in a routine of releasing new songs and performing concerts, with no new members joining the group.

Tanaka: We started doing more musicals and stuff, but at the time I had no interest in acting so I was just thinking, "I wish I could be singing instead…" Besides, I would never get the main role in our musicals anyway.
— Would you have been more excited about doing them if you had been in a leading role?

Tanaka: At the time, the only thing I liked was singing. I was always thinking to myself how Morning Musume ought to be just performing live instead of doing things like that.
— What was the atmosphere like in the group at the time? I've heard of something called the "Tanaka Army" before…

Tanaka: That's something I just came up on my own. (laughs) I actually spent a lot of time with Kusumi Koharu, but she was kind of free spirit… So that thing really only started properly when Mitsui Aika joined the group.
— You finally got yourself a very "junior-like" junior.

Tanaka: Aika was such a good girl, too. She was so modest and so respectful of her seniors — someone who could get along with anyone.
— And someone like that suddenly found themselves in the "Tanaka Army"… (laughs)

Tanaka: She seemed to like me for some reason. That made me happy.
— What happened to Tanaka Reina the lone wolf?

Tanaka: I just wanted to look after my juniors. I wanted to be there for them if they needed someone to talk to. Is that surprising?
— There's that big-sisterly disposition about you.
Tanaka: I wanted to help and teach anything I could to my juniors that liked me. Sometimes our manager would tell me to stop pampering Aika. I wasn't trying to pamper her, but I also felt that it wasn't good if it looked like I was doing something that wasn't in Aika's best interest.
— You're very considerate of your juniors.

Tanaka: Back when I'd only just joined the group, there were lots of times when Abe Natsumi would reach out to me and teach me things. I guess those memories were something that just stuck with me. It made me happy. So I felt that I wanted to do the same for my juniors if at all possible.
— Would it have been difficult for you to personally approach your seniors?

Tanaka: I couldn't have done that. No way. It'd have been so difficult to find the right timing. (laughs) Especially since I'm a shy person myself… I don't know how to depend upon or face someone. In that sense, I felt so envious of girls like Ai-chan and Eri. They were both such good girls who were liked by everyone. They're both just lovely human beings. If I was to be born again, I'd want to have a personality like that in my next life.
— It's not too late to change!

Tanaka: You're giving me an assignment? (laughs) I'll do my best…
— When you think about it, wasn't Platinum Era a time of mental growth for you?

Tanaka: I wonder…? It's true that when the 9th generation joined, it felt like I had really changed.
— If the Golden Era had been the first chapter and the Platinum Era the second, then this was the beginning of the third chapter.

Tanaka: It felt like the group had instantly become younger. It felt fresh.
— There was a change in the group's musical direction as well.

Tanaka: My image of the Platinum Era is "monochrome." We'd had lots of songs about sad girls whereas I personally liked the brighter songs more, so I was glad about that change. Like, "finally I get to sing some fun songs!"
— It felt like a fresh beginning for you.

Tanaka: That's how it felt at the time. But looking back on it now, that moment actually marked the beginning of the countdown for my graduation.
— Anyone would agree how that was a big change for the group. But you're saying it felt like the end of something as well?

Tanaka: In my personal opinion, my definition of the "cuteness of girls" is that moment when she turns from a child to an adult. The girl who knows nothing gradually gains more and more experience until finally she becomes an adult woman. It's that moment just before that change happens. The 9th generation is just about to hit that moment.
— They were all elementary and junior high schoolers when they first joined the group.

Tanaka: No matter how hard I was to try, I could never be that cute again. The best I can do is have people give me lip service by telling me how I still look young or whatever. But I can never get back that actual youth.
— But you used to call yourself the "eternal 17-year-old"!

Tanaka: I said that?! That's so embarrassing! (laughs) But that all goes without saying, and it's no use worrying about it anyway. In any case, as I was thinking about my position within the group… What with the 10-year difference in our careers, my primary objective then became to maintain my condition in order to keep up, performance-wise. And when that happened… my graduation became a possibility.
Always Keeping Tsunku♂'s Rhythm

— Afterwards, the four new members in 10th generation joined, followed by the 11th generation… Ultimately, it became a line-up of just you two members in the 6th generation along with nine new members.

Tanaka: That time was fun in itself, too. Our juniors were all so sincere, and things became exciting with our 50th single, "One Two Three." The songs became more and more danceable. And although me and Sayu had never talked much up until then, we now suddenly had more opportunities to do just that.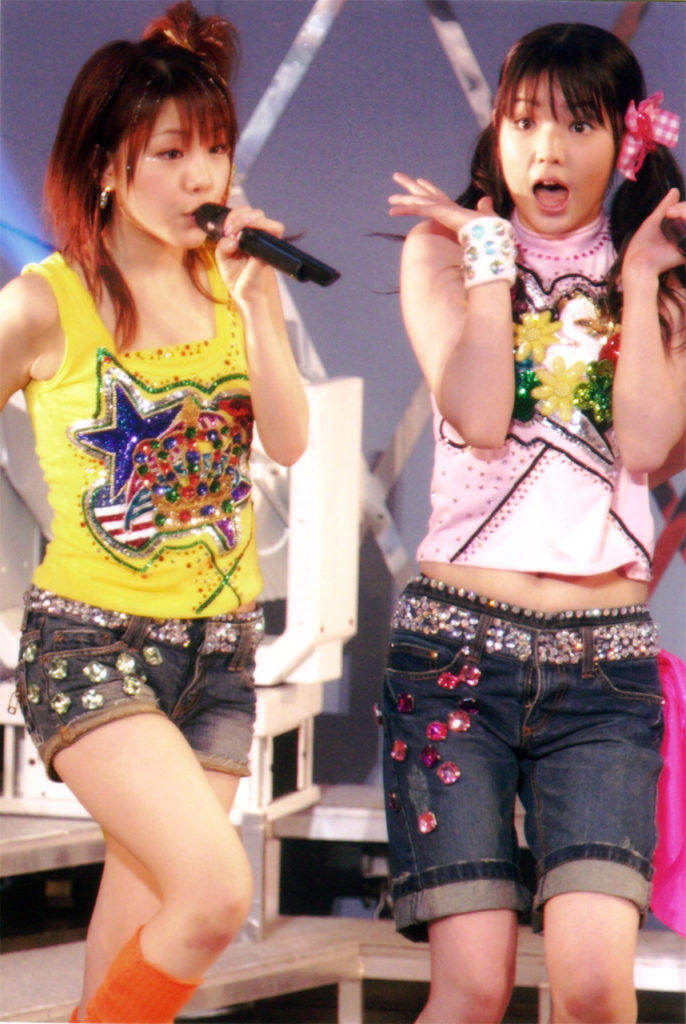 — What did you think of her then?

Tanaka: I was like, "this person is funny!"
— You realized that only after spending 10 years together?

Tanaka: Ever since the training camp, I'd always seen Eri and Sayu as these two "good girls" who could adjust themselves to the people around them. They just seemed so different from me and we hardly ever had any deeper conversations. But once it was just us two and we got to talking, I found that she was someone who I could be honest with. We'd think the same way, and she became someone who I could ask for work advice, too.
— Did you consult her about your graduation as well?

Tanaka: No. That's something I decided by myself.
— What was the timing for that decision?

Tanaka: I'd always just had this vague feeling that I'd probably graduate after Sayu, and apparently the office and Tsunku♂ had felt the same way, too. But then the word "graduation" just started becoming bigger and bigger in my mind. The moment I actually made the decision was the day before Gaki-san and Aika's graduation.
— You reached a decision quite fast.

Tanaka: Yes, it was before it was just me and Sayu. I just became scared, like "what if I suddenly become unable to keep up anymore?" Graduating after that had already happened would've just felt meaningless. So while I did feel bad for Sayu… once I'd made my decision, I immediately sent Tsunku♂ an email.
— And what did Tsunku♂ say?

Tanaka: "Just calm down. We'll talk at Budokan tomorrow." I decided to just explain myself to him in-person.
— Did you expect him to object?

Tanaka: Well, I'd already decided that it had to be now and I had no intention of changing my mind — no matter how Tsunku♂ might have tried to object. Also, I just wanted to announce it and graduate the very next day. Having a graduation ceremony wouldn't have been my style. I just felt as if it would've been okay even if there was someone like that in the group, too — like, that's what makes it Morning Musume.
— So the fact that you ended up getting a big graduation at Nippon Budokan must mean that you weren't successful in convincing Tsunku♂ to go along with your idea…

Tanaka: On that day, Tsunku♂ must have already been extremely busy with everything since it was Gaki-san and Aika's Budokan graduation. And yet, he still made time for me. "It would be a waste for you to completely quit singing." "No. Once I'm done with Morning Musume, I'm going back to Fukuoka." We weren't in agreement. (laughs)
— So what happened?

Tanaka: When it was time for everyone to leave, Tsunku♂ finally gave in. He told me he would properly think about everything up until to my graduation, and I just felt so relieved when we parted ways. But once I got home, there was this long email from Tsunku♂… And once I read it, I just felt so lonely all of a sudden. The fact that he was trying so hard to stop me, I thought, "maybe he feels that there's still some potential left in me…?"
— What happened to your determination?! (laughs)

Tanaka: I mean… I felt that if I went home, then I might not ever see Tsunku♂ again. I was even thinking about just calling off the graduation entirely!
— You must really trust Tsunku♂.

Tanaka: He's the most important person of my life so far. He's the one who created a path in life for me, and together with him we came up with a vision for my future. And to think how it had all started with a lie on my part… And yet he waited an entire year for me…
— So you feel that there had been meaning in you being in a Morning Musume produced by Tsunku♂.

Tanaka: That's right. I'd had no intention or desire to do anything but Morning Musume. In the end, I thought I would just this once listen to Tsunku♂, and we decided to hold a graduation ceremony for me.
— And that's where your path towards graduation began.

Tanaka: He also suggested to me the new objective of having my own band, setting me up for my next stage in life. Looking back, I'm glad I didn't go back to Fukuoka then. Now, I'm really enjoying doing stage plays and other activities. It's unbelievable how, at the time, possibilities that I wouldn't have even thought to be possible at the time have since opened up for me. Really, I can only say: as expected of Tsunku♂.
— Now that you've graduated from the group, do you still feel Tsunku♂'s greatness in other ways?

Tanaka: The guide vocals on his demo tapes… It's the same as it was with Goto: I always try to mimic the people I admire.
— You have great respect for him.

Tanaka: Whenever we were releasing a new song, we'd always get a demo tape with Tsunku♂'s guide vocals on it.
— You sure had it good!

Tanaka: We so did. Our assignment was always to listen to them and copy his vocals exactly. The nuance and the rhythm. I was doing my best, striving only to be praised by Tsunku♂. I felt that once I had become him, that meant I had passed. And then, before I'd even noticed it, his way of keeping the beat had become mine.
— The 16th note rhythm ("16-beat")!

Tanaka: Right! That 16-beat just got right into me and I never stray from it, so now everything besides that just sounds all wrong. If the singer on the demo tape isn't Tsunku♂, it feels like the rhythm is different. Tsunku♂ sang in a way that no matter even if it was a slow ballad he always kept the rhythm going. Some people will start arranging their singing a bit when they're singing live, but I never did that.
— That's something Tsunku♂ would be very adamant about.

Tanaka: He's a producer, after all. That's something I absolutely never wanted to break. But after my graduation I can no longer copy him — now I have to find the rhythm myself, which can be tricky.
— You no longer have an example to fall back on.

Tanaka: But the basics haven't changed. The only thing that's different is that I'm no longer an idol, meaning a wider range of expression. I can only do my best.
— That widened range of expression is something that also becomes relevant in the stage plays you just mentioned, right?

Tanaka: I really couldn't have imagined ever enjoying them back then. Now, they've become a place for me where I really feel alive. I was horribly nervous when I met everyone at my first stage play…
— What with you being so shy and all.

Tanaka: I was really saved by the Morning Musume name back then.
Favorite Artist = Morning Musume

Tanaka: My image of "Morning Musume" is only up to the 4th generation. There was Abe, Goto, and the 4th generation. Of course we did our best as Morning Musume, too, but I'm sure that's not at all the way society perceives the group. I didn't have much confidence in us.
— Has that come to change?

Tanaka: All of a sudden, I started seeing people saying how they loved the Platinum Era. Or like people saying how courteous "everyone in Morning Musume" had been when we'd worked together. Things like that. They all praise us. And once I saw that… I realized how it's not just the current members of the group that matter — even people's perceptions of me now will affect Morning Musume as a whole. So now when I'm doing script reading for example, I always write down the readings of the kanji characters I don't know beforehand, and I prepare for my role to the best of my ability before we even do the first reading. I get all my preparations in order. And once I realized how fun stage plays are, I also understood the importance of music. The time I spent in Morning Musume all became food for the future.
— So you've gotten opportunities to "experience Morning Musume" even after your graduation, making you glad you were in the group.

Tanaka: It's weird because I never expected to feel anything like that when I was still a member. It's the same thing when I rewatch old videos of myself. When I watch footage of like my 18-year-old self, I feel happy and encouraged. "I really practiced hard for that song." "I sang a whole song all by myself on such a large stage and I look so full of confidence!" I realized that when one is truly fulfilled, that's when they shine the most. It makes me remember things I'd nearly forgotten.
— That's incredible.

Tanaka: I can't let it go to waste. The time I spent in Morning Musume was amazing. I want the current members, too, to do their best right now in a way that will make themselves proud later in life.
— Is there anything you'd like to say to the current members?

Tanaka: I was often told that I was too critical of myself. But I was only that way to cover for my own complexes. I think finding fault within oneself about things down to the millimeter is essential. The more of that you have, the more you become like a member of Morning Musume. Maybe I shouldn't say this… but being hypercritical of yourself absolutely does make a person cuter, and it leads to self-confidence.
— What do you think is necessary for Morning Musume to be able to continue in the future?

Tanaka: I feel like Morning Musume isn't just like any other idol group, so they're going to be okay. For me, there have been three different versions of Morning Musume. There was the Morning Musume that I admired before I joined the group. There was the "real" Morning Musume that I was part of. And there's the powerful Morning Musume that came after I graduated. They're all equally as fun, and whenever someone asks me what my favorite artist is, the only answer that pops to my mind is "Morning Musume." It reaffirms the things I like about them. I believe they'll go on for another 30 or 40 years, easy. They're going to be just fine.
— Lastly, what is Morning Musume to you?

Tanaka: That's difficult. I can't express it in just one word, but for me it was the best place to challenge myself. And it was major news for my life!
My Song
"Shabondama"


Tanaka: A memorable song — the one that started it all for me. Everyone's cheers of support when I got to sing this at the 20th anniversary memorial concert at Nippon Budokan felt so amazing. But I really would've wanted to do "Sexy Cat no Enzetsu" as a member of the group!