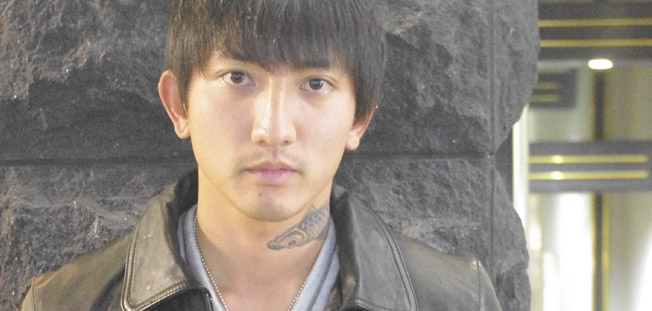 Goto Yuki, younger brother of Goto Maki, was in 2008 found guilty of a 2007 theft of electrical cable and convicted to imprisonment with hard labor for a term of five years and six months. He was released on parole in October 2012 and then in January 2013 — for the first time since his group EE Jump went on an indefinite hiatus in 2002 — he gave a public interview.
The interview was done for a Japanese tattoo website and it's a pretty interesting (if short) read, so I do recommend checking it out and reading more about not only his tattoos, but about what drove him to a life of crime, what he thought about his time in jail and also an answer to a certain persistent rumor about him and Maki.
Translated in January 2013.
Original interview, text & photography: tattoo navi
English translation: Henkka