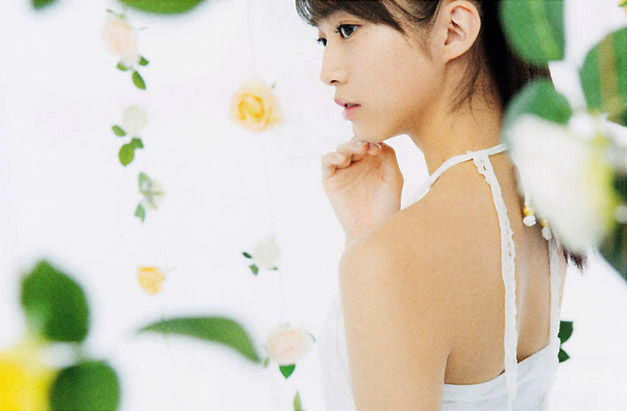 Makino Maria
February 2, 2001 — Aichi
2014/09/30 ~

Makino: I always thought of it only as a dream that was never going to come true, but I really wanted to become a Morning Musume. So when I was accepted, it felt like I was in a trance. Everything was so new; anything and everything seemed like a dream. For a while, it didn't actually feel like I had become a Morning Musume — it was just pure bliss. For the longest time it literally felt like my feet weren't touching the ground, like I was floating on cloud nine.
The Sparkle of the OG's
— You first took part in the 10th generation auditions and joined the Kenshuusei. Later, the third time was the charm and you became a member of Morning Musume. When did you first begin to so strongly hope to join the group?

Makino: I liked "Kirarin☆Revolution" so much that I came to admire Morning Musume. Then, after I'd applied for the 10th generation auditions, I had an experience that made me come to love Morning Musume even more. That experience was seeing Dream Morning Musume in concert.
— What drew you to Dream Morning Musume?

Makino: I'd heard the songs on the CD, but this was the first time for me to be seeing my seniors in concert. They were all sparkling so much that it moved me. I instantly became so hooked that I was listening to the CD again in the car on the way home.
I especially love their version of "Joshi Kashimashi Monogatari" — I've listened to it so much that I could probably sing all the parts. I was a member of the Broadcast Committee in school so I'd always be broadcasting Morning Musume songs during lunch, including Dream Morning Musume's "Joshi Kashimashi Monogatari," of course!