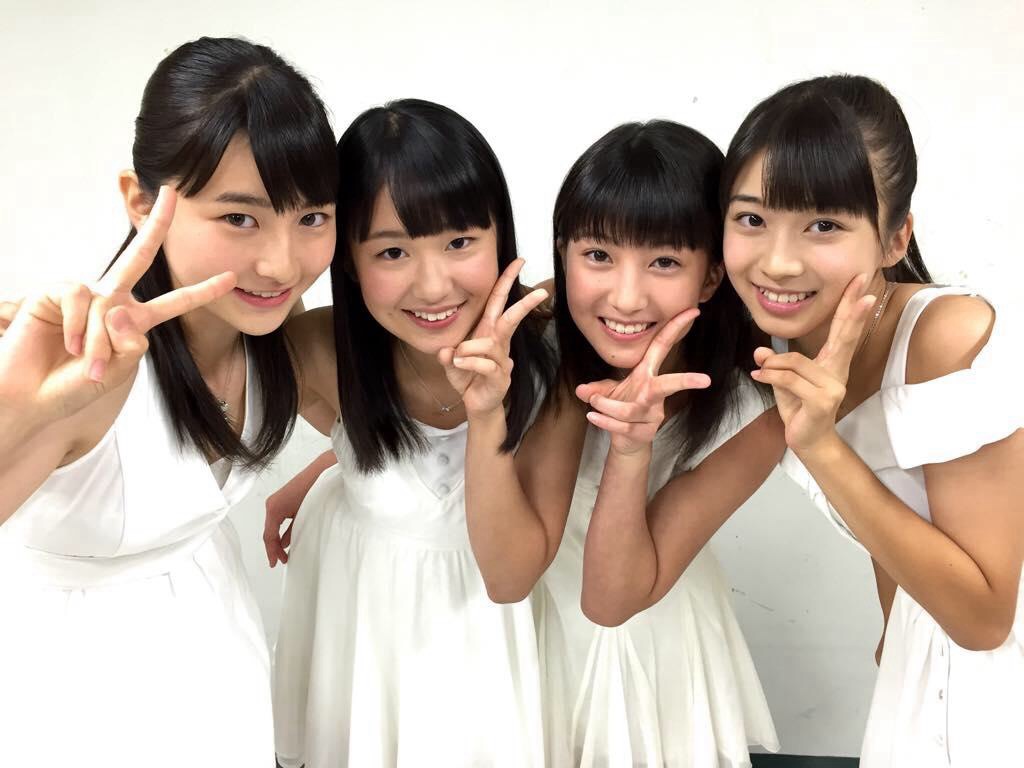 1: 名無し募集中。。。 2014/10/23(木) 09:18:59.78 0.net
They're cute and they all have personalities. I really think they're a good addition to the group. But for some reason, rather than oshihen'ing to any of them, I now just feel like quitting being a Musume wota altogether. I can't explain the feeling… it's like it's no longer the Musume I first came to love.
Is this something all wota must overcome?
3: 名無し募集中。。。 2014/10/23(木) 09:20:44.27 0.net
Don't lie to yourself. Just oshihen.
5: 名無し募集中。。。 2014/10/23(木) 09:21:04.12 0.net
Just become a group oshi.
15: 名無し募集中。。。 2014/10/23(木) 09:45:48.64 0.net
>>5
I pretty much was one to begin with…
4: 名無し募集中。。。 2014/10/23(木) 09:21:02.18 0.net
I think you've just gotten bored, plain and simple.
18: 名無し募集中。。。 2014/10/23(木) 10:03:52.14 0.net
Are there any downsides to adding girls who raise the average of cuteness in the group?
6: 名無し募集中。。。 2014/10/23(木) 09:21:07.80 0.net
Sayu wota?
15: 名無し募集中。。。 2014/10/23(木) 09:45:48.64 0.net
>>6
On the contrary. I don't really think anything about her graduation one way or the other.
75: 名無し募集中。。。 2014/10/23(木) 10:44:34.40 0.net
Let me guess: this is your first time welcoming new members into the group?
77: 名無し募集中。。。 2014/10/23(木) 10:45:04.93 0.net
I've been a wota since 9th gen, so no.
10: anc 2014/10/23(木) 09:24:27.38 0.net
>>1
Love burns the brightest when it must overcome obstacles. When there's love, even their weaknesses start to look like virtues. Or to put it another way, it's their weaknesses that make them so lovely to begin with.
The members of 12th gen are all cute — even without that love. In other words, I don't see anything to love about them.

12: 名無し募集中。。。 2014/10/23(木) 09:34:07.41 0.net
>>10
Yes, this.
Very much this.
11: 名無し募集中。。。 2014/10/23(木) 09:33:24.52 0.net
>>1
Well, I can't say I've never thought the group felt different from how it used to with the introduction of new members to its lineup. But I don't think I've ever felt like giving up on them for being "too perfect."
16: 名無し募集中。。。 2014/10/23(木) 09:51:20.59 0.net
You just don't get the feeling like it was actually Terada who picked these girls, right?
19: 名無し募集中。。。 2014/10/23(木) 10:04:30.41 0.net
>>16
This kind of applies to me, yes.
21: 名無し募集中。。。 2014/10/23(木) 10:07:00.72 0.net
>>16
I get what you mean. However, it feels like pre-existing wota thinking this way about new members might be a good thing.
17: 名無し募集中。。。 2014/10/23(木) 09:59:28.29 0.net
They just feel like such average idols.
36: 名無し募集中。。。 2014/10/23(木) 10:19:55.94 0.net
Even Sayu wasn't just cute when she joined. She had something that was a bit off about her, and that's what made her so great.
43: 名無し募集中。。。 2014/10/23(木) 10:24:55.43 0.net
Everyone would agree that someone like Makino is just the perfect cutie. Anyone could make her their oshi, so what need is there for me to do so?
44: 名無し募集中。。。 2014/10/23(木) 10:25:40.58 0.net
They lack that whole cult aspect thing, like there's something only you can understand and appreciate about them.
57: 名無し募集中。。。 2014/10/23(木) 10:34:24.61 0.net
Usually what happens with additions of new members is that they throw a bombshell at us just to see if we'll remain faithful to H!P. But this time they've just left everyone perplexed.
64: 名無し募集中。。。 2014/10/23(木) 10:40:36.41 0.net
Everyone would be excited about 12th gen if only they'd also added Danbara to spice things up.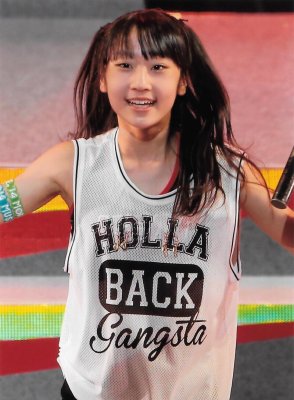 67: 名無し募集中。。。 2014/10/23(木) 10:41:48.73 0.net
I'd get it if you thought Nonaka was boring what with her being somewhat of a skilled singer and dancer to begin with, but it feels like it'll be fun to see how the personalities of the other three begin to develop.
68: 名無し募集中。。。 2014/10/23(木) 10:42:26.15 0.net
The only one interesting with her unpredictability is Ogata. It feels like she'll end up acquiring the biggest number of wota.
81: 名無し募集中。。。 2014/10/23(木) 10:49:48.51 0.net
I wonder who's going to become the first fan favorite. Ogata?
83: 名無し募集中。。。 2014/10/23(木) 10:52:01.70 0.net
Has to be Nonaka. She's the only one who can sing.
97: 名無し募集中。。。 2014/10/23(木) 11:01:39.33 0.net
I feel the same way now as I did when 9th gen was added. They're interesting. I feel like paying attention to them.
98: 名無し募集中。。。 2014/10/23(木) 11:03:07.87 0.net
I think the mix of two Kenshuusei that I know to an extent, plus two unknown, normal girls make for a pretty good balance.
109: 名無し募集中。。。 2014/10/23(木) 11:14:53.47 0.net
Speaking as a Sayu wota, the idea of watching over Musume after she's gone doesn't feel nearly as bad now with the 12th gen joining. Well, with that said though, my oshi will be Ishida.
52: 名無し募集中。。。 2014/10/23(木) 10:29:30.61 0.net
Times change. Get over it.
Henkka: Another crisis avoided by us Tsunku wota!

Source: http://c-ute.doorblog.jp/archives/40888283.html