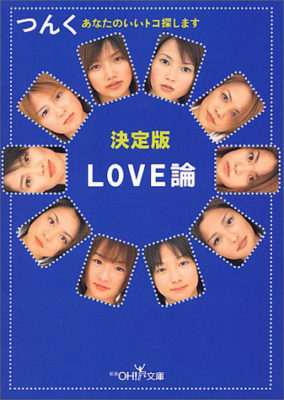 Foolish women are a big favorite of men!

In this chapter, I will be talking about something of a different nuance than what you might typically take "stupid woman" to mean. In the Osaka dialect, calling someone "stupid" is usually done in good spirit, and what it really means in this case is "man, this girl's a fun one" or "what an adorable girl this one is." Thus, "stupid woman" is by no means meant as an insult. If anything, considering how essential the owarai culture is to Osakan people, calling someone a "fool" might actually be a word of praise.
… Now that we've gotten the excuses out of the way, let me reveal some of the stupidity of the members of Morning Musume.
In Morning Musume, every member has displayed her share of foolishness. Pretty much every member will every now and then come on stage during a concert while wearing their skirt the wrong way, or with their fly hanging open. It's become something so commonplace that now the members, the staff, not even the fans are surprised when it happens. But the point where it really gets funny is seeing how their foolishness manifests itself beyond that, depending on their personalities.