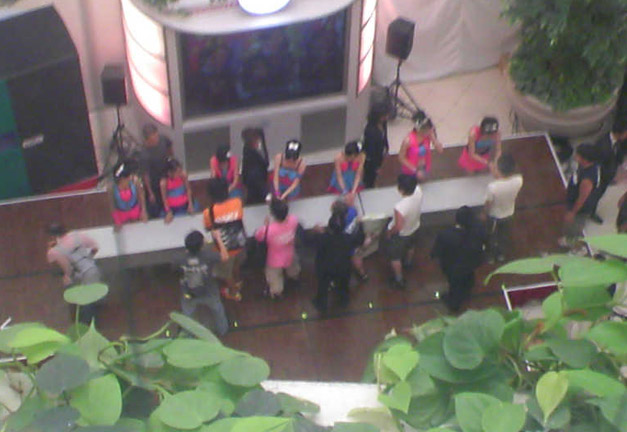 1: 名無し募集中。。。 2019/01/21(月) 21:15:43.68 0
Retweeted by Fukuda Maro:
"I seriously want each and every otaku who lectures idols to read this like a thousand times… ?"
— くま林 (@kumakumarinko01) 2019/1/20
Don't Lecture Idols

Mofuku-chan: Don't lecture them. "I liked that one thing you did yesterday, but that other thing wasn't so good." There's seriously nothing good about saying stuff like that to idols!

Yoshida Go: If it's not positive in nature, then just don't say it.

Mofuku-chan: When you praise them for the things they did right, that's what's going to allow them to grow. As a producer, I'm the person who will do all that scolding for you. So please do not lecture them.

Yoshida: It's such a commonplace thing, too. I mean, the wota who think, "I'm the only person who dares to scold her for the things she did wrong."

Mofuku-chan: "The condition of your voice wasn't too great yesterday." That kind of stuff. They say it with this self-satisfied look on their faces. Seriously, just stop it! The idols will absolutely hate you if you say stuff like that. And that's a promise. If they did something wrong, then guess what: they already know!

Yoshida: Or stuff like, "hey, the condition of your skin is kind of bad today, isn't it?" (laughs)

Mofuku-chan: They already know that!

Yoshida: "Having a bad hair day?" or whatever. Just don't say it.

Mofuku-chan: It's the role of people like me to tell them that. So, again, you the fans shouldn't be saying that stuff to them. It hurts them so much. You wouldn't believe how deeply it can hurt a girl who's going through puberty when you tell them stuff like that. It's as if you were breaking a huge glass into a million pieces. Please handle them with absolute care. Because they're flowers. Treat them as princesses. Tell them how beautiful they are… how cute they are… how lovely they are. Always give them those kind words so that one day they will bloom. Just… take it easy. Do not lecture them.

Yoshida: Our only job as fans is to give them that support; to love them.

Mofuku-chan: I really do think so. All those harsh comments and all the stuff that's kind of difficult to phrase well, let me be the one to tell them all of that in your stead. Backstage. Leave it all to me. I'm sure even the stuff that I tell them hurts them. It must make them have all kinds of thoughts. But I'm going to try to tell them the best I can. So please: you just do the praising.

Yoshida: Well said. (laughs)

Mofuku-chan: There's stuff that's difficult even for me to say to them. I can't always just praise them every time. But you can — at handshake events or whatever. That's really what I hope the fans would all do.