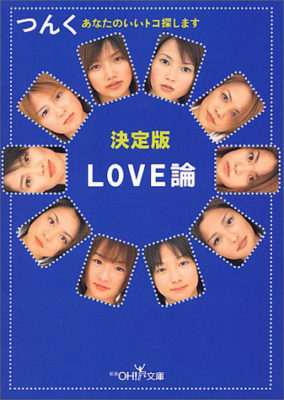 Unstable women have an unpredictable future!
Folks who have their own set of policies in life are the people who, even if something about their fashion or their way of life or something else about them sticks out like a sore thumb, are able draw others to them with the sheer intensity of their personality. But total unpredictability — completely defying one's expectations — is another quality that draws people in just the same.
To me, Morning Musume's Ishiguro Aya is someone who has that sort of unpredictability about her. To put it in other words: I think Ishiguro is a very unbalanced person. If the average person was to take a look at Ishiguro, they might attempt to place her in a certain category. "Ishiguro is this type of girl." But I believe placing Ishiguro firmly in any one genre would be a challenge.
On the outside, Ishiguro just looks like your average, pretty young lady. But she is not your average, pretty young lady. In a weird way, there's actually something about her that makes her come across more like a middle-aged man — I probably wouldn't be surprised at all if I saw her with a red pencil behind her ear and a horse racing paper in hand, screaming her head off at the race track.