1: 名無し募集中。。。 2019/07/21(日) 23:20:35.07 0
I want to especially hear about pairs that spent many years together.
10: 名無し募集中。。。 2019/07/21(日) 23:24:36.23 0
I liked Aya/Kanon the best.
There was something intense about that pairing.
15: 名無し募集中。。。 2019/07/21(日) 23:26:51.19 0
>>10
This has been the one for me too in the recent years.
16: 名無し募集中。。。 2019/07/21(日) 23:27:34.33 0
Maimi and Chinami.
If there's any coupling out there that surpasses this one, I'd like to know about it.
17: 名無し募集中。。。 2019/07/21(日) 23:27:43.95 0
Apart from Yanagawa/Funaki, I don't know of any other recent pairings that both the people in it have publicly acknowledged.
60: 名無し募集中。。。 2019/07/21(日) 23:41:32.70 0
I like the five °C-ute members' stance towards Megu.
22: 名無し募集中。。。 2019/07/21(日) 23:28:45.50 0
From the time that one joined all the way to when the other graduated, there was something so precious about Zukki and Maa-chan — the theories of discord between them included.
130: 名無し募集中。。。 2019/07/22(月) 00:01:36.72 0
>>22
Definitely. This gets a vote from me, too. They came across as sisters, and I liked how there was that typical Musume-like awkwardness between them.
46: 名無し募集中。。。 2019/07/21(日) 23:38:39.31 0
Maa/Duu is the universe.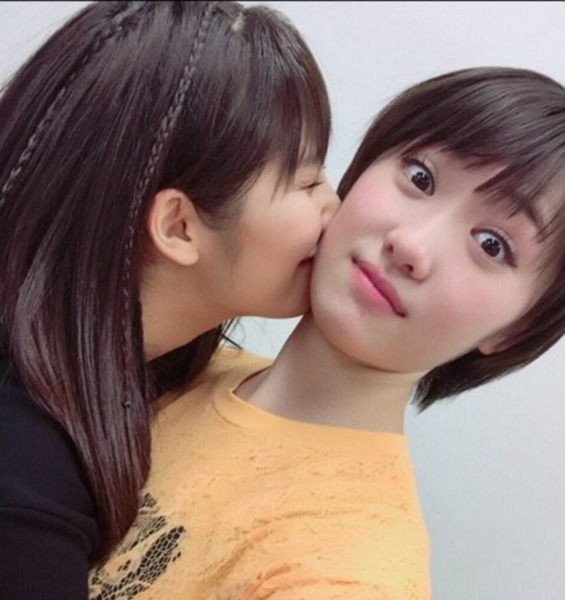 56: 名無し募集中。。。 2019/07/21(日) 23:40:38.42 0
Kaga/Sasaki.
85: 名無し募集中。。。 2019/07/21(日) 23:49:03.84 0
>>56
I liked that story about how Kaga would get angry when Sasaki called her cute.
57: 名無し募集中。。。 2019/07/21(日) 23:41:00.85 0
I liked how the relationship between Saya/Ishi was so dry, yet they would always mutually improve one another.
62: 名無し募集中。。。 2019/07/21(日) 23:42:18.87 0
Hirose/Inoue.
Reirei's not good at taking the train all by herself, so Ayapan went to pick her up.
64: 名無し募集中。。。 2019/07/21(日) 23:42:33.00 0
Sayashi and Zukki.
Sayashi was struggling in recording, so Zukki went and gave her an onigiri.
34. ℃-uteな名無しさん 2019年07月25日 20:28
Riho/Kano. Didn't Rihoriho once borrow 10,000 yen from Kanon for her taxi fare when she was late?
66: 名無し募集中。。。 2019/07/21(日) 23:43:19.26 0
Don't forget about Tagu/Rena.
88: 名無し募集中。。。 2019/07/21(日) 23:49:58.97 0
>>66
Speaking purely in terms of pairs that were constantly all over each other, this would probably have to be at the top.
107: 名無し募集中。。。 2019/07/21(日) 23:56:22.16 0
Not many mentions of Fuku/Take…
128: 名無し募集中。。。 2019/07/22(月) 00:01:19.69 0
I like Miyamoto/Uemura the best.
Budokan 2017 was their pinnacle.
140: 名無し募集中。。。 2019/07/22(月) 00:02:59.58 0
People thought Miyamoto and Uemura couldn't ever possibly come to understand each other, but in the past few years they seem to have become friendly. That in itself makes this pairing pretty precious.
156: 名無し募集中。。。 2019/07/22(月) 00:06:29.11 0
Kishimoto is the only H!P member who Makino has invited along to a baseball match.
151: 名無し募集中。。。 2019/07/22(月) 00:05:49.01 0
I liked Ikuta/Ogata.
Just that indescribable atmosphere between them…
158: 名無し募集中。。。 2019/07/22(月) 00:08:23.55 0
It's gotta be Oze/Chii.
188: 名無し募集中。。。 2019/07/22(月) 00:14:36.92 0
I like that whole Momo/Oze teacher/student dynamic.
161: 名無し募集中。。。 2019/07/22(月) 00:08:34.14 0
Mai/Maimi.
461: 名無し募集中。。。 2019/07/22(月) 14:15:13.61 0
>>161
But there's so much heartache there though…
199: 名無し募集中。。。 2019/07/22(月) 00:16:03.44 0
"Hello! Pro Maruwakari BOOK" 2016 SUMMER
Q. If you were to go to the beach with any active H!P member, who would you go with and what would you do together?

Miyazaki Yuka (Juice=Juice):
Uemura Akari-chan from Juice=Juice.
I think I'd want to bury her in the sand.

Uemura Akari (Juice=Juice):
Miyazaki Yuka.
I want to bury her in the sand…
211: 名無し募集中。。。 2019/07/22(月) 00:18:14.19 0
Not sure if it's quite on-topic with this thread, but I like how Sato and Haga both seem to think of the other one as being a complete child.
192: 名無し募集中。。。 2019/07/22(月) 00:14:58.86 0
One pair who are rivals as well as close friends: Ikuta/Iikubo.
195: 名無し募集中。。。 2019/07/22(月) 00:15:14.64 0
I don't get why Ikuta/Iikubo always pretended like they were on such bad terms.
230: 名無し募集中。。。 2019/07/22(月) 00:21:57.50 0
I liked the Abe/Tsuji relationship, too.
Especially around the time of Abe's graduation.
234: 名無し募集中。。。 2019/07/22(月) 00:23:15.52 0
This one is a classic, but I might answer Kaga/Sasaki. I like watching the DVD Magazine where they're happily talking about how much they used to fight back in the days.
248: 名無し募集中。。。 2019/07/22(月) 00:27:15.47 0
>>234
I liked Sasaki's blog post about the lipstick.
256: 名無し募集中。。。 2019/07/22(月) 00:30:58.06 0
>>248
I like how that's become a recurring feature of Hello! Con.
260: 名無し募集中。。。 2019/07/22(月) 00:32:58.94 0
One precious story is how Fujii once took home with her a drinking straw that had just been used by Maimi.
268: 名無し募集中。。。 2019/07/22(月) 00:35:43.55 0
That story of Miyazaki-san holding hands with Loner Maria…
273: 名無し募集中。。。 2019/07/22(月) 00:38:59.32 0
https://ameblo.jp/mm-12ki/entry-12482357498.html

I was walking by myself at the Hina Fes 2019 Lottery when Miyazaki-san, without saying a word, took my hand. I was so happy, I almost began to cry.

Miyazaki-san, thank you for always being so kind to me.
Miyazaki-san, I hope there will be many fun & happy things things between us in the future.
I hope there will be lots and lots…
375: 名無し募集中。。。 2019/07/22(月) 02:54:44.92 0
Ultimately, it all comes down to Miya/Momo.
389: 名無し募集中。。。 2019/07/22(月) 03:24:28.29 0
I liked Take/Mei and how at the very end they confessed to each other that they'd always thought of each other as rivals. Especially taking into account all the quarrels they'd had between them at concerts until then.
436: 名無し募集中。。。 2019/07/22(月) 09:41:15.09 0
>>389
Take was apparently the only one in 2nd generation who didn't know Mei was going to graduate…
449: 名無し募集中。。。 2019/07/22(月) 12:54:44.23 0
>>436
And then when it was finally revealed to Take that Mei hadn't been able to tell her about it, Take went all silent before finally saying how knowing it made her feel lonely…
396: 名無し募集中。。。 2019/07/22(月) 04:00:43.22 0
Michishige didn't have anything like that.
Does she not have any friends?
398: 名無し募集中。。。 2019/07/22(月) 04:03:55.40 0
>>396
There's Kamei.
410: 名無し募集中。。。 2019/07/22(月) 04:31:13.05 0
Sayu's succession of blogs the night before Eririn graduated are just legendary.
48: 名無し募集中。。。 2019/07/21(日) 23:39:18.38 0
Takagi/Miyamoto.
82: 名無し募集中。。。 2019/07/21(日) 23:48:32.33 0
>>48
These two truly are sworn allies.
420: 名無し募集中。。。 2019/07/22(月) 06:58:54.29 0
Takagi/Miyamoto aren't especially close or anything, but there's definitely that feeling of "comrades in arms."
424: 名無し募集中。。。 2019/07/22(月) 07:27:24.22 0
Kumai-chan and Maasa are close.
434: 名無し募集中。。。 2019/07/22(月) 08:56:43.08 0
As of late, Yana/Funa. Of previous members, Ai/Gaki.
I liked how it felt like they weren't friends just because they were generation-mates.
467: 名無し募集中。。。 2019/07/22(月) 15:47:24.10 0
Yajima, all alone, was feeling anxious at the audition venue. Then, suddenly, someone she didn't know approached her from behind, going "heeeey!" and slapping her on the back. This person went, "let's be friends!" And so they did become friends as they happily passed the audition together. That friend is someone who she is still close with even today: Tokunaga.
468: 名無し募集中。。。 2019/07/22(月) 16:04:18.55 0
Something that really touched me were Ozeki's blog in regards to Shimamura, as well as Funaki's blog in regards to Yanagawa. I liked that picture with a mirror-reflected Funaki and Yanagawa gazing at one another.
474: 名無し募集中。。。 2019/07/22(月) 18:59:26.25 0
>>468
This?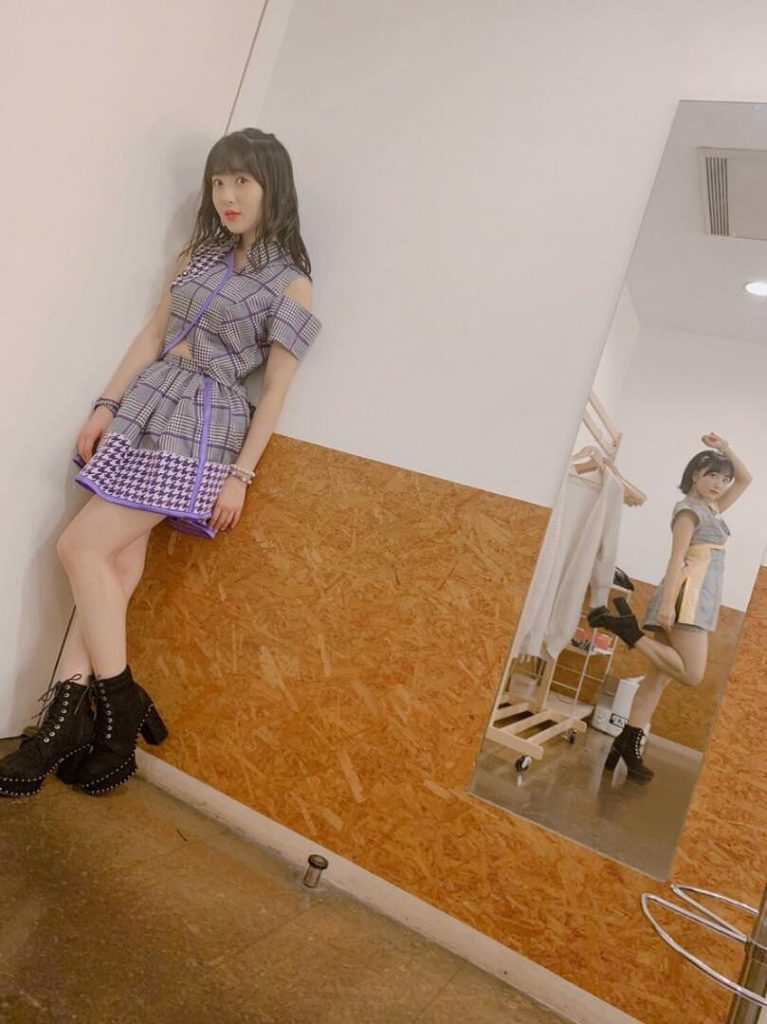 277: 名無し募集中。。。 2019/07/22(月) 00:39:54.92 0
Of the recent ones, it's got to be Yana/Funa.
212: 名無し募集中。。。 2019/07/22(月) 00:18:20.88 0
Recently, I've been finding Daaishi/Kaedy's teacher/student relationship so precious.
224: 名無し募集中。。。 2019/07/22(月) 00:21:25.60 0
Funa/Ruru are close, they're rivals, they respect each other, there was their relationship with Yanamin… Really, just a supremely precious duo.
217: 名無し募集中。。。 2019/07/22(月) 00:19:56.58 0
There are the comrades in arms, the duos that support one another… etc.
There are different kinds of "precious."
473: 名無し募集中。。。 2019/07/22(月) 18:37:52.84 0
I feel like "close friends" and that sort of "precious friendship" are something different, too.
475: 名無し募集中。。。 2019/07/22(月) 19:00:12.69 0
The first thing that the word "precious" brings to my mind is this kind of thing: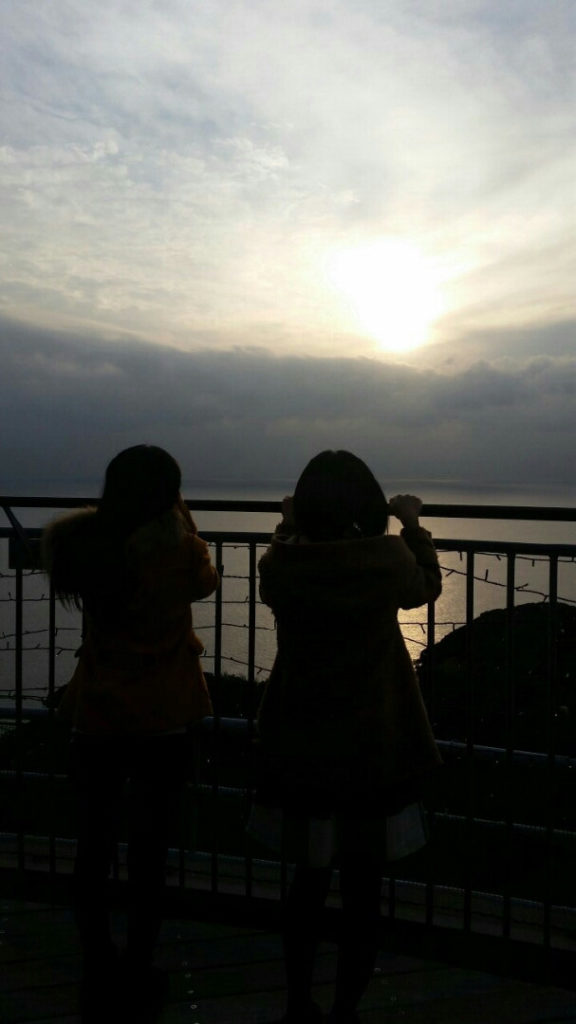 491: 名無し募集中。。。 2019/07/22(月) 21:18:36.63 0
>>475
I'm not even interested in Country and I still think this is an amazing picture.
476: 名無し募集中。。。 2019/07/22(月) 19:00:28.31 0
They tried to make it look like it was nothing but a business relationship, but Chinami and Momoko still keep in touch even now. (laughs)
481: 名無し募集中。。。 2019/07/22(月) 19:25:01.14 0
Mano-chan and Momochi. Momochi doesn't appear in public anymore, but she still wanted to come and give her blessings to Mano-chan at her wedding. So to protect her privacy, neither Mano-chan nor her husband have publicly shown any pictures from their wedding reception. That's true friendship even outside of business.
483: 名無し募集中。。。 2019/07/22(月) 19:40:29.98 0
So much has happened, but… Ishi/Yoshi.
486: 名無し募集中。。。 2019/07/22(月) 19:57:06.71 0
I do believe that once things settle down with Rika-chan in terms of parenting, she'll start associating with Yoshizawa again.
489: 名無し募集中。。。 2019/07/22(月) 20:27:14.55 0
Katsuta usually looks down her nose at Oden and teases her, but then she also made her try on the lipstick she gave her for her birthday, and on tour she'd always try to get her to wear sexy outfits.
510: 名無し募集中。。。 2019/07/23(火) 06:05:39.33 0
Katsuta's favorite smell is apparently the perfume she got from Takeuchi.
492: 名無し募集中。。。 2019/07/22(月) 21:23:27.08 0
Maria and Rikako: "Cookie"
498: 名無し募集中。。。 2019/07/22(月) 23:25:26.37 0
496: 名無し募集中。。。 2019/07/22(月) 23:21:52.27 0
Maimai/Mitsui was a thing, too. Mitsui must've gotten close to her when Maimai was going through a tough time.
499: 名無し募集中。。。 2019/07/22(月) 23:32:38.40 0
No mention of Shimizu/Yajima in the thread so far?
Those two were like family.
514: 名無し募集中。。。 2019/07/23(火) 16:54:14.08 0
Yuukarin and Ayacho has to be no. 1.
126: 名無し募集中。。。 2019/07/22(月) 00:00:40.93 0
I like how it feels like there's real friendship between Oda and Hamaura.
10. ℃-uteな名無しさん 2019年07月24日 12:10
Not quite a friendship but not quite a business partnership either — there was a strange, incomparable relationship of mutual trust between Aya/Kanon.
14. ℃-uteな名無しさん 2019年07月24日 14:12
I liked Nama/Saya.
Ikuta was the only one who ever called Sayashi by "Riho."
507: 名無し募集中。。。 2019/07/23(火) 02:01:41.95 0
Linlin and Michishige.
511: 名無し募集中。。。 2019/07/23(火) 06:09:18.76 0
>>507
Sayu/Lin… Too nostalgic…
16. ℃-uteな名無しさん 2019年07月24日 14:38
Maybe Sayu/Eri… It makes me cry even now when I listen to the Konusapi episode with Eri as a guest. Chinami and Maimi were great, too. Yuukarin and Saho-chan as well. It really makes a difference if the two have been together since they were little.
21. ℃-uteな名無しさん 2019年07月24日 18:40
>>16
Sayu, feeling anxious about having been appointed as the leader, told Eririn about her worries. So Eririn emailed her back: "you're fine just the way you are." But then Eririn sent Sayu another email right after. "No, I got that wrong. It's not that you're fine just the way you are. You're fine because you are the way you are."
Even now this episode moves me to tears.
19. ℃-uteな名無しさん 2019年07月24日 17:07
What about Gaki/Kame?
28. ℃-uteな名無しさん 2019年07月24日 23:07
Gaki/Kame's radio show was fun even without the H!P aspect of it.
20. ℃-uteな名無しさん 2019年07月24日 18:19
I came in here expecting it to be a full-on Miya/Momo thread… but there's hardly any mentions of them at all. I guess even Miya/Momo is ancient history at this point… ((  ̄- ̄))
25. ℃-uteな名無しさん 2019年07月24日 20:03
Some pairs that I just like: Tsuji/Kago, Ai/Gaki, Sayu/Eri, Miya/Momo, Ai/Risha.
But as for a pair that I find "precious," I can only think of Yana/Funa.
26. ℃-uteな名無しさん 2019年07月24日 22:01
I don't know if this is "precious" or not, but the relationship between Muro and Uemuu seems both deep as well as messy. It's very interesting.
29. ℃-uteな名無しさん 2019年07月24日 23:15
Aya/Kanon, Miyamoto/Takagi, Yana/Funa, Take/Katsuta… I like the pairs who aren't all over each other or anything, but who are like comrades in arms that "get" one another. Also, I wasn't there to see Tsuji/Kago in real time, but it made me cry when I saw the comeback.
25: 名無し募集中。。。 2019/07/21(日) 23:29:33.39 0
A lot has happened between them, but I really hope no one forgets how Tsunku wrote "Otoko Tomodachi" the night when Makoto announced his marriage.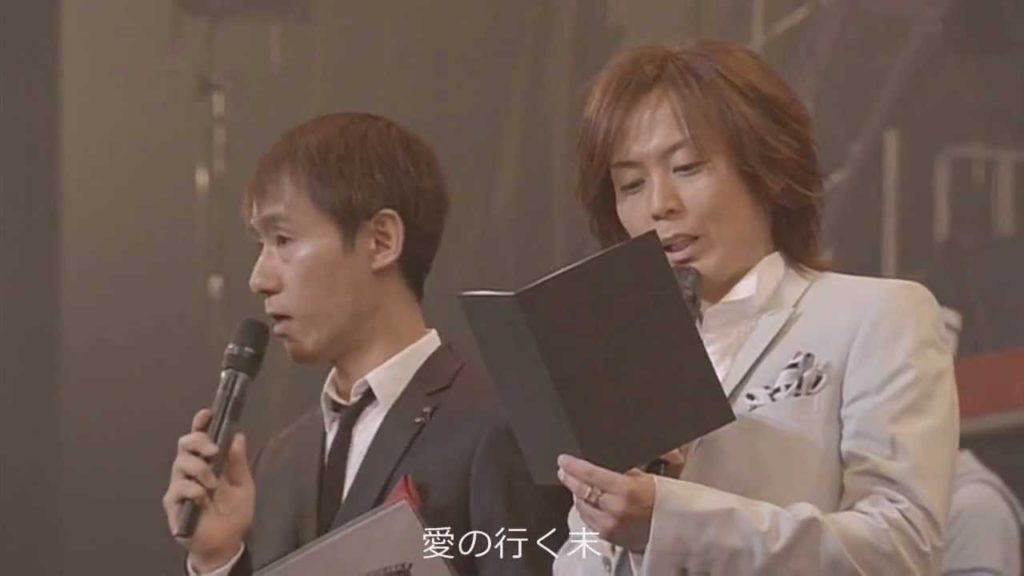 32. ℃-uteな名無しさん 2019年07月25日 08:06
Nacchi and Kaorin were born just two days apart in the same hospital. It really does seem like fate between them. And no matter how many years might pass, that copy-paste about "Otoko Tomodachi" still makes me chuckle.
38. ℃-uteな名無しさん 2019年08月14日 12:02
Momochi and Chinami. Chinami, when speaking about her feelings towards the Country members: "it's not your time to have her yet!"
35. ℃-uteな名無しさん 2019年07月25日 22:30
Sayu/Eri is legendary.
37. ℃-uteな名無しさん 2019年08月01日 21:11
When I watch the footage from Kamei Eri's graduation concert when the performance ends and backstage(?) she immediately runs over to Michishige Sayumi and starts bawling her eyes out…
I genuinely feel like that right there was true friendship.
Henkka: There's been lots of great friendships in Hello! Project throughout the years. Some real connections. I think my personal favorite was this one: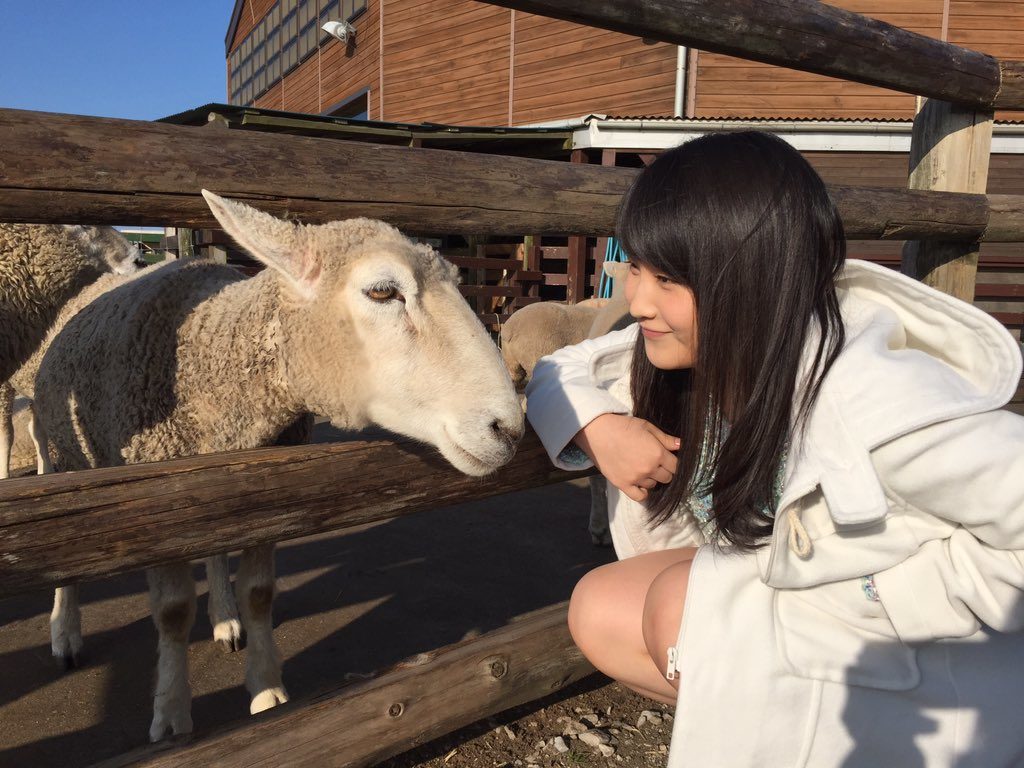 Source: http://c-ute.doorblog.jp/archives/53624176.html