Takagi Sayuki:
"The Tyrant, Kanazawa 'Rose Quartz' Tomoko"
1: 名無し募集中。。。 2014/03/03(月) 08:56:53.83 0
Next.
I have a new picture for you of the Tyrant, Kanazawa "Rose Quartz" Tomoko.

It's hard to see in the picture, but Tomo is squishing my cheek with her hand there.
Kanazawa-san, smiling so innocently while squishing someone's cheek…
She's terrifying.
58: 名無し募集中。。。 2014/03/03(月) 10:21:28.03 0
Laughed at how she really used the word "tyrant."
22: 名無し募集中。。。 2014/03/03(月) 09:23:05.30 0
241 名前: 名無し募集中。。。 投稿日: 14/03/03 06:08:06
Nama Tamago Nagoya (evening), Juice=Juice:

Makoto: "So how is it lately? Kanazawa-san and her violent, tyrannical tendencies?"
Miyazaki: "Yesterday she called me over, going "Yukaaa, Yukaaaa! Come heeeere!" with her hand like this." (shows a clenched fist with just the index finger protruding out, wiggling towards herself)
Makoto: "That sounds scary already."
Miyazaki: "She went "when you push here, it really hurts~!" (below the neck, around the upper side of the chest) and pushed there really hard. It seriously hurt for two entire minutes!"
Uemura: "She did that to me, too!"
Makoto: "Anyone else get their share of that?"
Takagi: "Me!"
Miyamoto: "…… (pouts)"
Makoto: "Miyamoto-san…?"
Miyamoto: "Why didn't you do it to me, too!?"
242 名無し募集中。。。 投稿日: 14/03/03 06:10:32
Nama Tamago Nagoya (evening), Juice=Juice Kanatomo tyranny talk 2:

Takagi: "Me and Tomo often leave work together. We were waiting around at the station platform and Tomo was eating some nori sweets. She went "here you go" and offered me one which I thought was nice of her. But what she actually gave me was the drying agent so I of course said "…I don't want it!" (the drying agent) and gave it back to her. So that's when she got angry at me and went "why can't you appreciate gifts from people!?" Then she started pointing at me and yelling in a loud voice "this person is the lowest!!" — at the station platform of all places, you know!? I was so embarrassed!"
25: 名無し募集中。。。 2014/03/03(月) 09:28:25.73 0
>>22
Yep, that's a tyrant alright.
28: 名無し募集中。。。 2014/03/03(月) 09:38:22.47 O
>>22
As expected of Tomoko-sama. (laughs)
57: 名無し募集中。。。 2014/03/03(月) 10:19:01.23 O
>>36
Awesome. (laughs)
Karin is completely and utterly stuck in Kanazawa's vicious circle of violence. (laughs)
79: 名無し募集中。。。 2014/03/03(月) 10:57:43.22 O
Making it a point of harassing her by actually calling her over like that is a nice touch.
60: 名無し募集中。。。 2014/03/03(月) 10:22:40.31 0
The inner-group relations of J=J have gotten pretty weird. Are they okay with this…? (laughs)
68: 名無し募集中。。。 2014/03/03(月) 10:32:37.08 0
There's been loads of airheads and princess characters so far, but I don't think there's been a tyrant character before.
86: 名無し募集中。。。 2014/03/03(月) 11:17:11.51 0
I want to be in a public place in front of a bunch of strangers and have her mocking me and calling me the lowest, too.
Kanazawa Tomoko extorts dried plums
from Juice=Juice and Kenshuusei
1: 名無し募集中。。。@転載禁止 2014/03/10 07:21:52
Source: Sarubee
The Tyrant

I would like to talk to you about this person.

(Text: "Tyrant")

Kanazawa "Rose Quartz" Tomoko.

Yes.

Yesterday in the dressing room of our Nama Tamago Show!, Tomoko-sama's Tomoko-samaness was really firing on all cylinders again. Even after plundering all the dried plums from the rest of us Juice=Juice members, Tomoko-sama still wasn't satisfied. So next she started coveting after the dried plums of the members of Hello Pro Kenshuusei.

The Kenshuusei — being as kind-hearted as they are — said "anything for Tomoko-sama…" as they gathered up their dried plums and put them in Tomoko-sama's lunch box.

Thanks to the cooperation of the Hello Pro Kenshuusei, Tomoko-sama finally had a look of satisfaction on her face.
2: 名無し募集中。。。@転載禁止 2014/03/10 07:22:23
As expected of the tyrant.
25: 名無し募集中。。。@転載禁止 2014/03/10 07:32:23
I'm starting to like her more and more.
26: 名無し募集中。。。@転載禁止 2014/03/10 07:32:57
"Plums! Bring me more dried plums!!"
132: 名無し募集中。。。@転載禁止 2014/03/10 09:00:27
"Dried plums" is just a codeword for money.
35: 名無し募集中。。。@転載禁止 2014/03/10 07:35:50
The line "watashi wa Rose Quartz" actually originated from Kanatomo herself.
55: 名無し募集中。。。@転載禁止 2014/03/10 07:47:28
The T-Rex of tyrants.
59: 名無し募集中。。。@転載禁止 2014/03/10 07:48:45
This is just business tyranny.
65: 名無し募集中。。。@転載禁止 2014/03/10 07:53:11
Everyone's settled nicely into a character aside from Uemura Aarii.
70: 名無し募集中。。。@転載禁止 2014/03/10 07:54:50
Aarii is so transcendentally beautiful, she doesn't need a character.
73: 名無し募集中。。。@転載禁止 2014/03/10 07:56:51
That's just business transcendental beauty.
74: 名無し募集中。。。@転載禁止 2014/03/10 07:56:52
Business monkey.
75: 名無し募集中。。。@転載禁止 2014/03/10 07:57:49
Business bullied girl.
120: 名無し募集中。。。@転載禁止 2014/03/10 08:50:44
Kanatomo gathering the celery from everyone and giving them to Karin-chan as a present.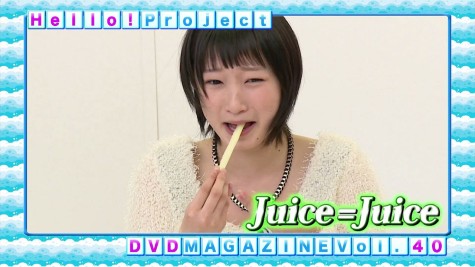 Kanazawa Tomoko:
"I bought some weight training equipment."
1: 名無し募集中。。。@転載禁止 2014/03/10 23:34:56
I had some free time today, so I went out to do some shopping.
For some reason, I ended up buying some weight training equipment.
Even I don't really know why I wanted to buy them so suddenly…

…

But often times when I buy things, I'll feel satisfied just for buying it in the first place and I end up not using them at all… But I know I shouldn't do that! So this time I'm going to really start using the equipment I bought and actually build some muscle.

Everyone, please don't be surprised even if I suddenly turn all macho. (laughs)
18: 名無し募集中。。。@転載禁止 2014/03/10 23:48:04
Looking forward to having my hands crushed at a handshake event.
8: 名無し募集中。。。@転載禁止 2014/03/10 23:40:32
So now just being a tyrant on the inside isn't enough and she's aiming to become one on the outside, too.
6: 名無し募集中。。。@転載禁止 2014/03/10 23:38:39
So she's going to have abs like Maimi's, huh?
12: 名無し募集中。。。@転載禁止 2014/03/10 23:45:41
She must be feeling a great sense of loss having graduated from high school. People who pick up weight training usually do so after they've lost something dear to them.
49: 名無し募集中。。。@転載禁止 2014/03/11 00:24:51
>>12
I, too, started weight training after my girlfriend who I was seriously considering marrying suddenly dumped me.
22: 名無し募集中。。。@転載禁止 2014/03/10 23:49:15
I want her to kick me.
23: 名無し募集中。。。@転載禁止 2014/03/10 23:50:19
Kanatomo, buying one of those things that let you build abs through electric stimulus and trying it out on Karin's body.
28: 名無し募集中。。。@転載禁止 2014/03/10 23:55:24
If you come to a handshake event unprepared, she's going to grab you by the wrist and slam you down on the floor.
43: 名無し募集中。。。@転載禁止 2014/03/11 00:17:46
It's not muscle for the sake of dancing better.
It's muscle for the sake of violence.
59: 名無し募集中。。。@転載禁止 2014/03/11 00:41:49
Kanatomo, drinking raw eggs every morning.
67: 名無し募集中。。。@転載禁止 2014/03/11 00:56:14
She checks her progress every day by punching Karin-chan in the stomach.
77: 名無し募集中。。。@転載禁止 2014/03/11 01:59:32
A tyrant acquiring physical strength… that's like giving a metal rod to an ogre.
85: 名無し募集中。。。@転載禁止 2014/03/11 02:31:08
Karin, forging her neck muscles so that Kanatomo's forehead flicks wouldn't tear her head off.
86: 名無し募集中。。。@転載禁止 2014/03/11 02:31:43
Along with the muscle training, I also want her to start learning martial arts and proper handling of firearms.
Do you know what they call a woman like Kanatomo?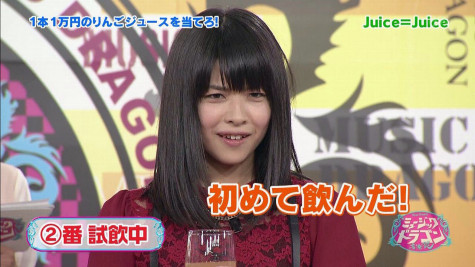 1: 名無し募集中。。。 2014/01/07(火) 18:48:19.44 0
A "she-devil", you see.
14: 名無し募集中。。。 2014/01/07(火) 18:52:36.20 0
I want to be punched by Rose Quartz-san.
20: 名無し募集中。。。 2014/01/07(火) 18:56:45.67 0
I want to hear that voice of hers spouting abuse at me.
24: 名無し募集中。。。 2014/01/07(火) 18:58:35.08 0
She looks like the type to be dating the vice-captain of the school's sports club.
99: 名無し募集中。。。 2014/01/07(火) 19:18:14.71 P
"Mushrooms don't have any calories, thus they're not real food." -Rose Quartz
100: 名無し募集中。。。 2014/01/07(火) 19:19:35.30 P
>>99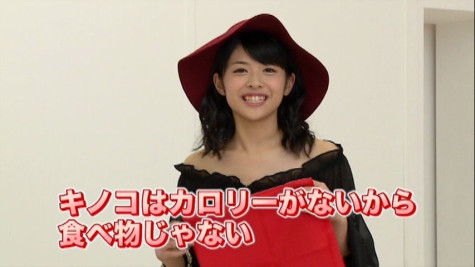 129: 名無し募集中。。。 2014/01/07(火) 19:34:41.27 0
Tsukapon used to be the sole receiver of all of her violence. After her discharge, Kanazawa became Rose Quartz, a woman indiscriminately violent to everyone around her.
250: 名無し募集中。。。 2014/01/07(火) 21:30:20.24 0
"I was at an amusement park once back in elementary school. I really wanted to ride a rollercoaster, so I forced a friend of mine who hated rollercoasters to ride one with me. Afterwards she just wept and wept. I think I might've done something bad. (laughs)"
294: 名無し募集中。。。 2014/01/08(水) 00:06:02.62 0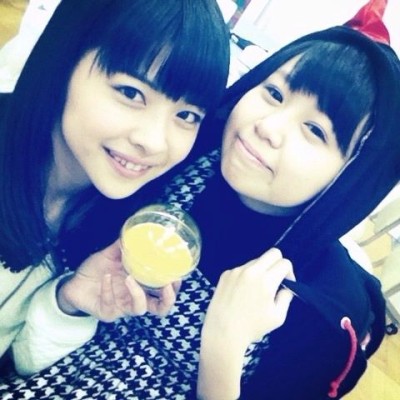 296: 名無し募集中。。。 2014/01/08(水) 00:10:02.40 0
Artificial feeding with banana juice?
343: 名無し募集中。。。 2014/01/08(水) 17:37:42.30 0
Calling a girl who's this pure and pretty a "she-devil"… you guys have to be crazy.
344: 名無し募集中。。。 2014/01/08(水) 17:53:20.89 0
Don't let her fool you.
Henkka: While this is so obvious that I feel a bit silly even saying it, I just want to point out that I'm a 100% sure that this is really all just in good fun and Tomoko and the rest of the members of Juice=Juice are just joking around. If anything, I'd say they're like a close-knit family — whatever little teasing there might be, it's all just out of love.

But only if your idea of a loving family includes domestic violence.

Sources (jp): http://helloprocanvas.ldblog.jp/archives/37440736.html, http://blog.livedoor.jp/morning77/archives/37589928.html, http://blog.livedoor.jp/morning77/archives/37612193.html, http://helloprocanvas.ldblog.jp/archives/36268132.html