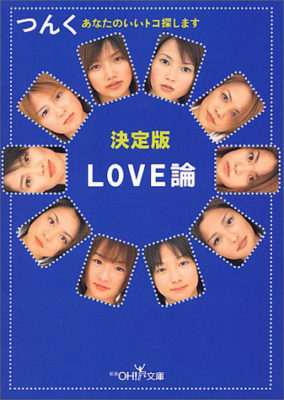 Determined women have what it takes to make men get serious
When a person becomes truly determined about something, whether it be a sport or whatever else you can imagine, they reach a sort of place of enlightenment. People like that are easily able to go beyond what others might deem commonly accepted. I often unconsciously find myself greatly admiring people like that.
One example of such a person might be Taiyou to Ciscomoon's Shinoda. I have no qualms about calling her a determined woman — hell, she's an Olympic athlete! I'm sure even Utaban's Taka-san and Nakai-kun would agree: Olympic athletes are a huge object of admiration for all people doing sports. Sure, even kids who can make it big in high school level baseball are already amazing, but the amazingness of these people is on a whole other level altogether. I have some sports experience myself: I did swimming and track-and-field. But even if I was the best of my school, becoming the no. 1 of the entire Osaka prefecture would've been completely unrealistic for me — to say nothing of being the no. 1 in Japan. That's something too amazing for me to even properly visualize.
And when you're representing an entire country in the Olympics, like Shinoda was, it isn't enough for you to take part in the nationwide tournament or something and win once. You have to have maintained that average for years, and you have to remain in your peak condition for the Olympics, which only happen once every four years. In other words, you can't be an Olympic athlete if you are unable to keep constantly working hard, constantly bringing in the results, and constantly being lucky. Not only was Shinoda able to do all that and become a representative of Japan, but she was also the ace of their team — she went even higher.