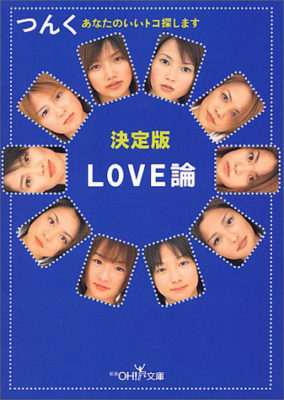 It's way cooler to be ugly
than it is to be just "kind of" cute!

In the eyes of society, almost all of the girls who are well-liked are the ones who are sociable, have big eyes, great bodies, fast feet, and are always within the top three most popular girls in class.
But let's say there were 20 girls in a class — I've always been someone who'd probably fall for something like the 12th cutest girl of those 20. I like the girls who society might deem "ugly." If you asked me why I like ugly girls, it might be a bit hard to explain as it's all a matter of taste, but I guess what it all comes down to is: if they have that one charm point about them, I can forgive everything else.
It feels like society itself is going through a kind of "ugliness boom" right now. A part of it is because of how R&B got so popular. '99 was definitely the peak year of this "ugliness boom" in Japan. It feels like all those R&B and "afro groups" specifically tried to make themselves look uglier. Taiyou to Ciscomoon's Shinoda Miho might be an example of this. To me, Shinoda was the first person to succeed in popularizing ugliness.