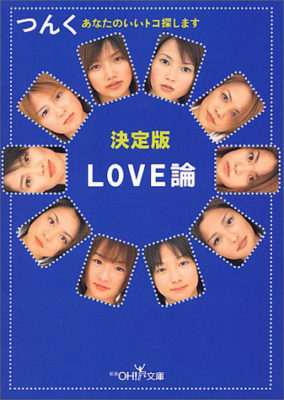 "Strange" is just another word for "addictive"
You know when you go to a pet shop and you're greeted by all these friendly dogs, but then you see this one shy dog in the corner… and it actually looks all the cuter for it? Rather than the dogs who are looking at you like "buy me already woof woof!," I find the dogs who look like they're saying "I don't care either way…" much cuter. While it's kind of questionable to compare her to a dog, there was a girl like that in Morning Musume before: the now-graduated Fukuda Asuka.
When I first saw Fukuda at the ASAYAN "Female Rock Vocalist Audition," she was just like that. While the other entrants were all smiling and acting super-friendly, there was this one girl who wasn't smiling much but was rather beaming in a different, more low-key way. That's not in any way to say that she was "gloomy" or "plain," only that while the others were all trying to push forward, I was drawn to her because of how she seemed like she was pulling back in a way.
Sure, I also just thought, "well, isn't this girl cute with her puffy cheeks and all." But it was more the yin side of her that really drew me to her — so damn impudent, but so cute. It's like she was trying to come across as tough by using her facial expressions. Fukuda is the one who most gave me a feeling of that rock'n'roll spirit. It felt as if she was telling me, "if you're just going to drag me along for no good reason, I'd rather you didn't let me through at all."