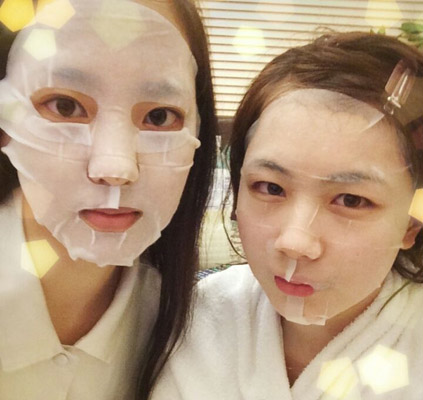 1: 【中国電 66.2 %】 ◆fveg1grntk 2016/04/17(日) 00:45:27.76 0.net
Iikubo Haruna
I shared a hotel room with Ayumin (Ishida Ayumi) and she didn't speak a single word to me throughout our stay. She just completely stops talking when she's serious.

Sato Masaki
Oh, I thought she only did that with me. I thought she hated me.
Source: Morning Jogakuin.
10: 名無し募集中。。。 2016/04/17(日) 00:53:34.69 0.net
She doesn't speak a word? That's scary. (laughs)
4: 名無し募集中。。。 2016/04/17(日) 00:48:33.08 0.net
Well, this girl is known for how extreme the difference between her "on" and "off" modes is.