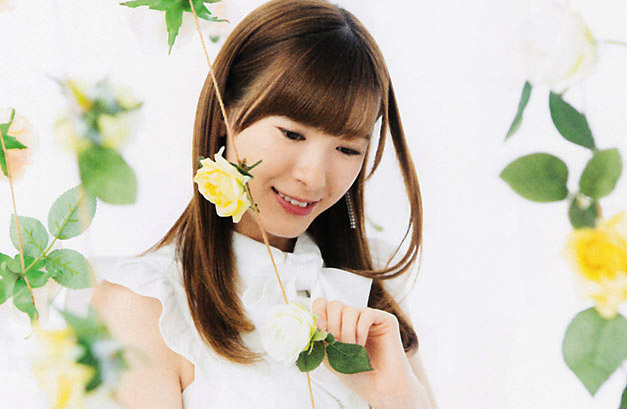 Ikuta Erina
July 7, 1997 — Fukuoka
2011/01/02 ~

Ikuta: I wrote a message in my kindergarten graduation album that said, "I want to join Morning Musume together with my friend." Morning Musume was very popular at the time of course, as was Minimoni. I especially loved Yaguchi Mari.
— Minimoni did indeed have the support of many kindergarteners and elementary schoolers at the time.

Ikuta: What I liked about Yaguchi was how happy and bright she was, but it was also her eye-catching looks — she was like a cartoon character in how easy it was to spot her. I had a huge collection of Minimoni merchandise. One of the more rare things I had was this Minimoni PC software… It was like this, "let's get good on the keyboard together with Minimoni!," type thing. Minimoni was pretty much guiding my whole life back then.
Looking Up to Morning Musume

Ikuta: To me, Morning Musume were always big stars — someone I looked up to. There were lots of kids around me who also liked them, and there was this one friend especially with whom I made a promise that we'd join Morning Musume together. We both loved them to the point where she would wear like boy's clothes and I would wear a dress and we'd dance to "Go Girl ~Koi no Victory~."
It's not that there was one specific thing that made me like Morning Musume — it was more like, before even noticing it, Morning Musume was already there in my life… and I was a fan.