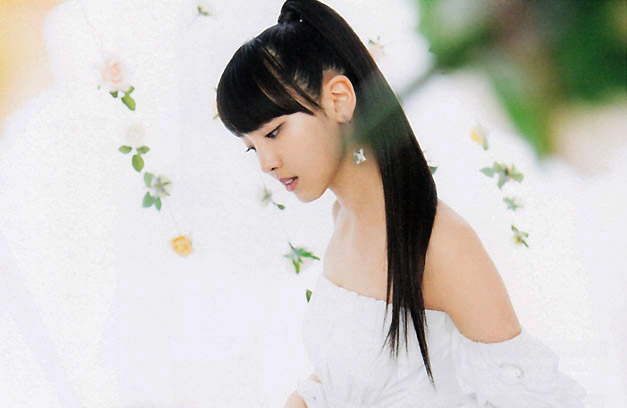 Iikubo Haruna
November 7, 1994 — Tokyo
2011/09/29 ~

Iikubo: Even now I still have no idea why I was accepted. (laughs) Tsunku♂ listed a couple of reasons for picking me. "You have a pure personality, an aura that stands out, and your singing is good." None of those descriptions feel like they quite fit me… (laughs)
10th Generation's Eldest Daughter

— He may have gotten that from your gentle way of speaking and that unique atmosphere you have about you.

Iikubo: I used to not really understand what people meant when they said things like that about me. But looking back on our old footage now, I suppose it is quite rare to come across a 2nd grade high schooler from Tokyo who's that naive. Maybe that's what he meant by "pure."
— Was that due to the environment you were raised in?
Iikubo: No. I believe I received a perfectly normal upbringing, and I did have those gyaru-types around me, too. We had a strict curfew in my household… but that's pretty much it.