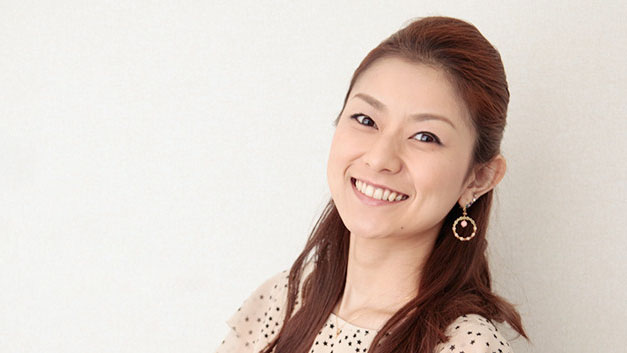 Ishiguro Aya
May 12, 1978 — Hokkaido
1997/09/14 ~ 2000/01/07

Ishiguro: Apparently, according to the other members, I received quite a bit of preferential treatment. Even with "LOVE Machine," I alone got to wear colored contacts and I'd frequent a tanning salon — just because the staff said "fine" when I asked if I could do so. Looking back, they may have been a bit careless in regards to how they treated me. (laughs)
— You had quite a unique air about you from the beginning, what with the nose piercing and all. You had been studying fashion in school prior to applying for the auditions, right?

Ishiguro: Had I not gotten into this line of work, I would've wanted to become a really, really fun home economics teacher. I mean, you don't really see home ec teachers who are all super energetic and stuff, right? I wanted to be the first one. (laughs)
— You ended up not going that route, however, when you applied for the "ASAYAN Female Rock Vocalist Audition."

Ishiguro: It'd been my dream since I was little to one day be a singer. However, my parents had a policy: they weren't going to let me move out of the house until after I'd graduated from high school. So my plan was to apply for an audition after my high school graduation. The first one I took part in was the "Komuro Garçons" one on "ASAYAN." I made it as far as the studio audition on that one, but ultimately I didn't pass. At the time, I hadn't seen anyone make a third appearance once they'd failed two auditions, so I felt that the next one was going to be my last chance.
And so I took part in the "Rock Vocalist Audition." I'd spent all three years of high school in bands, so I had confidence in my singing. You know how everyone is so self-absorbed at that age? Even before the auditions, I'd be constantly thinking about good excuses to give to my band mates for when I passed. Like, "sorry guys, it looks like I alone have been invited to become a professional." (laughs) I wasn't taking things very seriously around this time… I was just constantly daydreaming.
— It does sound like you felt very confident about yourself though.

Ishiguro: True. I didn't think for a second that I was going to fail the audition. I thought that I would pass through sheer willpower. I was 19 at the time, and when they judged us for our singing I put absolutely everything I'd attained in those 19 years of my life into my performance. I felt that, if I failed, then it was all over for me. I'd put all my life experiences into it — had it been no good, I don't think I would've taken part in another audition ever again. So I'm glad I passed.
Or, I mean… I didn't pass! (laughs)
"We Can't Embarrass Tsunku♂!

— Morning Musume began with its initial members failing the audition.

Ishiguro: They phoned me going all, "don't say anything to anyone — just come to Tokyo." I didn't know what was going on and I just went there. When I opened the door, the other four were all sitting there and they told us about how they'd let us debut if we could sell 50,000 singles by hand. I felt so glad in that moment.
— Were you not at all worried?

Ishiguro: My exams at school fell on the same dates as the final stage of the "Rock Vocalist Audition." While I didn't want to give up on either thing, ultimately I chose to proceed with the auditions. I told my school that I wanted to retake my tests, but they denied my request.
When I told my parents, they demanded that I go notify the school that I was quitting. "We're not seeing any seriousness on your part. Go and quit school immediately! That's how bad you want to be a singer, right?!" My parents are crazy, aren't they?! (laughs) But I felt that singing was what I wanted to do, so I did as they said and quit school right away.
— This was before you eventually passed, right?

Ishiguro: Right. So when I failed those auditions, I had absolutely nothing. That was the first time in my life experiencing burnout syndrome. I didn't feel like doing anything at all. I'd just absentmindedly sit around all day long. I felt in a very real way what it was like to be in shock. The only thing I could think about was how much I loved to sing; how I'd put my everything into singing.
And just then, my chance came. Rather than being worried, I just wanted to get on with it. "I don't care what it is — just let me do it!" That's how I felt.
— You weren't going to be a solo singer, however — this was to be an idol group.

Ishiguro: As long as it meant I got to sing, I didn't care what form it took. Even if it was a group, I felt that I could just defeat all the other members and become the no. 1 in that group, so I really didn't mind much. With our first song, "Ai no Tane," I was just trying my best so hard that I didn't have time to think about anything at all. But then with the next one, "Morning Coffee," that's when I finally thought… "Huh? Wait. Am I an idol?!"
So I went to Wada, our manager at the time, and said, "I actually took part in a Rock Vocalist Audition…" But he just encouraged me by saying, "You fool! You think some 19-year-old with a nose piercing could ever be considered an idol? Stop worrying and go do your best!" (laughs) I don't know if it's because I was simpleminded or if Wada was just so convincing, but in any case, I just went, "Oh, I see. Makes sense."
After that point, even though I didn't by any means have the looks of an idol, if people saw me as one then I wanted to give it my all — I'm the type that can sort of switch gears like that quite easily.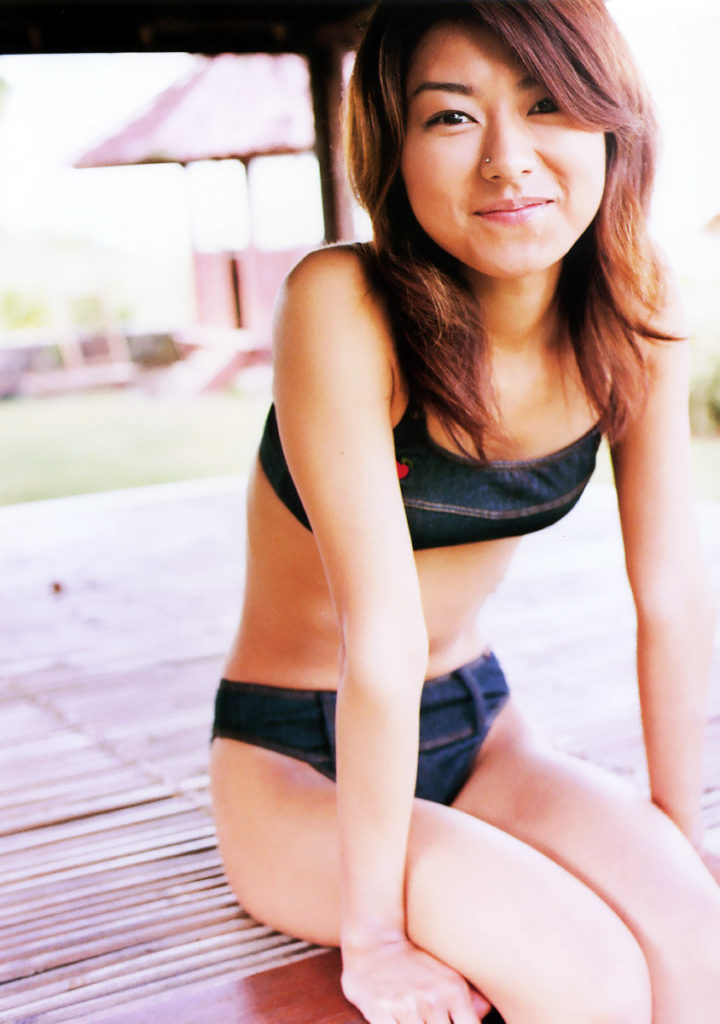 — Initially, you were planning to "defeat" the other members — you were quite self-assured. But how were the relationships between the five of you really?

Ishiguro: We probably all saw each other as rivals. Whenever we received a new song, it wasn't like we'd be learning it together, acting all friendly. Instead, we'd all learn it by ourselves. We'd practice singing it somewhere where none of the others could hear. You didn't want anyone hearing how you sang it — they might steal your techniques! Because the better you sang it, the more lines you would get. It was just this constant battle.
— But despite feeling confident about your singing, you were not made the center.

Ishiguro: When that was decided upon, I didn't have any lingering regrets in regards to the decision or anything. Yes, it was all a battle until the recording. But when it was time for Tsunku♂ to decide on the line distribution, I always felt that his decision was just. So then the only thing left for me to think about was how well I could sing the lines that had been given to me.
It's no fun for the people watching if they can see the people in the back singing backing vocals with tired looks on their faces. And even if the spotlight in concerts would never even shine on them, it would still make everyone else feel less motivated, too. That's why I would never slack off even if I was standing in the shadows. I always continued singing and dancing with the mindset that I was the only one the cameras were pointed at. Back then, it was an unspoken rule that everyone had to always do their best. So we all gave a 120% to the roles we'd been assigned.
— What an amazing unity. Even though no one told you to do so, the group just became that way by its nature.

Ishiguro: We wanted to live up to the expectations of the people who had given us this opportunity, and more than anything, we didn't want Tsunku♂ to feel embarrassed of us. While none of us ever specifically said it out loud, I think we all felt the same way.
I'd already failed the audition once. But maybe that'd actually been for the best — I felt down to my flesh and bones how this was something that not everyone could become. That's a big part of how I was able to do my best.
— Despite how serious you were about your activities, they would still often get angry with you those days.

Ishiguro: Yes. Wada was definitely scary. But I saw him scolding me as simply him trying to make me into something better, so it was okay. But since I was the kind of child that would immediately say whatever popped to my mind, he'd be getting angry with me constantly. For example, when they'd be handing out Morning Musume novelty goods to the staff, I would yell out, "I've never even seen one of those! I want one!"
I mean, I was just honestly saying what I felt, but my word choices would always be so bad. If I was worried that I was going to be late for something but I somehow managed to make it there in time anyway, instead of going, "oh, I'm so glad I made it in time!," I would say, "why did I even bother rushing?" It's thanks to Wada telling me off every time things like that happened that I realized why remarks like that were bad, and I started actually thinking before speaking.
— You owe a lot to him.

Ishiguro: That's right. I realize that even more keenly now as an adult and as a parent. Looking back, 19 really is the most difficult age to handle. Once you're around the same age as Nakazawa Yuko was back then, you can deal with stuff even when it feels unfair. And when you're still only around 16 years old, like Abe Natsumi was, you're not yet tainted by anything so it's easy to go along with everything. A 19-year-old can do neither, so we'd be bumping heads about every single thing. Once I grew up and understood all that, I went and apologized to Wada.
— Those Wada-ism's took root especially in you original members.

Ishiguro: Wada was originally Sharan Q's manager. But now Sharan Q had become stars and they'd become independent, so he said that he wanted to start from zero all over again with Morning Musume. He was a very passionate person and he would have immediate answers to any questions or doubts we might've had. I very much trusted him. To someone as impatient as me, it annoys me when I have to go through some kind of a middleman just to get an answer, so it was a big relief for me just to have Wada there.
— Hearing that, I'm curious also to know what your relationship with Tsunku♂ was like.

Ishiguro: Tsunku♂ is our beloved master, and so no matter what I was singing I'd always be thinking to myself, "how would Tsunku♂ sing this?" But I actually never spoke much at all with him. Sometimes we'd email each other, but even that was almost strictly all business. Never once did I consult him about personal matters — he was too busy for me to approach him. But I respected and admired him so much that every now and then I would just ask him for a handshake. (laughs)
— Would you say that most of your memories with Tsunku♂ were made in recording?

Ishiguro: My most vivid memory is when we were in recording and he told me: "You can't put too much feeling into a love song. If you're singing it in this "100% love song mode," the listeners will hate it. You need to leave some space in there for the listener to put themselves in your shoes. So don't you sing it at 100%." I was shocked to learn how he was thinking about it that deeply. Ever since then, even if I was singing an energetic song, I wasn't just solely enjoying myself — I'd be thinking about the listeners and how I might sing it in a way that even they'd be able to have fun.
Deciding to Graduate
Right After Reaching the Top

— Having someone close who you could trust — who understood you — made it so that even despite all the difficulties you faced, you never thought about giving up.
Ishiguro: That's right. I was so busy I didn't even have time to think about giving up. I was a slow learner in the beginning, so once I came home I'd re-watch and study our choreography videos, lie down for two hours, and then it was morning and I had to head out again. That was my life. Maybe once a month there'd be a day when we'd finish early in the evening, but even then we wouldn't be immediately heading home because we'd be all puzzled, going, "…this has to be some kind of a mistake, right?" (laughs)
— So even on the rare day off you were never able to enjoy life in Tokyo to its fullest.

Ishiguro: Mostly I'd just go out to buy daily necessities. Sometimes when a light bulb went out, I wouldn't have time to go out to buy a new one. So then I would just live in the dark. Pretty awful, right? (laughs)
But my activities in Tanpopo were one thing that allowed me to take a breather. The lyrics and the songs were different from Morning Musume and I was happy to be in a group with my good friend, Iida Kaori. Actually, to be honest, Kao was the only one among the members who I could have a proper fight with. I wasn't able to fully speak my mind to the other girls. Kao was the only one I felt I could truly be honest with. So being in a unit with a girl like that, plus Yaguchi Mari who I had similar tastes with — we'd be excitedly reading gyaru magazines together and stuff — it felt like paradise being able to have fun with two people who I could get along with like that.
— It's interesting that you were able to find solace in work.

Ishiguro: I liked being on stage, and it was also just fun to see the behind-the-scenes stuff.
One time, I fired a question at Wada. "Why do I have to smile and wear a swimsuit even though I'm a singer?" So then he told me, "Do you know how we're going to get small fries like you on TV? It's by getting people to know you by having you appear on any and all kinds of media, because then — and only then — are the people from TV stations going to invite you on. Every job you do has meaning, so give everything your all!" And I just thought, "Oh. I see."
Knowing how the office had all kinds of plans for us like that, how the staff were all doing their best for us… Suddenly knowing about what happens behind-the-scenes like that, it made me realize how we were actually doing something amazing. The people working in the background would see how we'd do our best and that would in turn push them to give it their all, too. That's when I felt like this was a job I was proud to be doing.
— You were now working earnestly. But when the group grew from five members to eight, that was when you most showed some reluctance.

Ishiguro: Just when the five of us had become friendly, suddenly there were these new people joining the group. I hated it. And this was right after we'd sold those 50,000 CD's by hand. It was like, "Why are you suddenly adding new members? Why? Are you saying we don't already have what it takes or something?" I remember being annoyed about it until the very end.
That's why I initially had no intention whatsoever to become friendly with the three new members of the 2nd generation. Not even in the slightest. I don't even remember saying hello back to them when they came to greet us. For the first song we did together, I remember thinking, "even though it's eight people in the group now, I'm going to think that it's still just five." But ultimately, I had to do my best if I wanted to succeed. There, too, I was able to switch gears quite fast, and it actually didn't take very long at all until I had become friendly with the 2nd generation.
— Were you similarly able to accept the joining of 3rd generation member Goto Maki?

Ishiguro: By that point I'd stopped being so fussy and I was able to welcome her into the group as a new comrade of ours. I felt bad for her since she was all by herself, so I would dote on her by going like, "Maki-chan, come sit over here!" But then Wada called me over and said, "Stop calling her by her first name. Call her by her last name. Don't you go acting kind towards Goto. You're going to make those girls who weren't there to sell those 50,000 CD's take your current situation by granted. They're going to get carried away without them even knowing any hardship, and that's not going to do them any good. Be as strict with them as you can."
So the next day, I forced myself to become more strict with Goto and I couldn't even tell her the reason why. That was difficult for me.
— Aside from new members joining, you also had Fukuda Asuka graduating from the group before you did.

Ishiguro: Asuka was our main vocalist so I was worried about our future. And above all, it was just too soon — I felt like there was still so much I wanted for us to do together. I never caught on to how troubled she was feeling and I regret not being in a position where she could've come talk to me about it. I feel sorry about it. She was the only one of us still living at home so we'd never get to leave together — maybe that was another reason why there was a distance between her and the rest of us.
If only I'd been able to be there for her… Maybe she, too, could've become more relaxed about being in the group. But I wasn't able to do that for her. I was able to say to her, "come on, don't quit — it's going to be lonely without you!" But deep down, I really wasn't okay with her quitting at all.
— After that, Morning Musume became increasingly popular and you got your major break with "LOVE Machine."

Ishiguro: We'd always been receiving lots of work. Our schedules were always completely packed to begin with, so despite people calling it our big break or whatever, it didn't feel any different in that sense. There's only so much work one can do in one day, so we weren't any busier then than we'd been before that.
But after "LOVE Machine," there was definitely an increase in the number of music shows we were invited to do. It was the norm that you'd go on the same show to do the same song two or three times. But with "LOVE Machine," there were some shows where we'd go do that song for over ten times. The sets became more elaborate, they'd call audiences into the studio, and the other entertainers would join along for the "yay yays" and stuff, so I felt glad about having something special like that which we hadn't experienced before. It felt like this song was something amazing.
— I heard that when you first received the song, you were the one to lead the way and just roll with it.

Ishiguro: I was always giving everything my all, so to me it felt like I was just doing what I always did. "LOVE Machine" was the song where Natsu Mayumi, our choreographer, first saw me as a fun-loving girl. There were some girls who felt hesitant about the comical choreography of the song, and it's true that we couldn't even picture what the finished product was going to look like. But when I just danced it with all my might, I was moved from the back to the front position.
Rather than thinking it was embarrassing I only felt that since Tsunku♂ had liked it, then I must've been doing something right. With our previous song, "Furusato," we'd been told that we were in danger due to its low sales. The only thing we could do was to sing to the best of our abilities, and since we'd been put in the spot like that, I simply made a fool of myself as best as I possibly could.
— With an attitude like that, was the recording process equally as smooth?

Ishiguro: I was completely fired-up when I sang it and it was over in an instant. Pretty much the only thing I was asked to re-do was to sing the "akarui" more like "akaru-ui," and the rest was all OK. It was a fun song to sing as well, so there was no hesitation with that one.
— It's amazing that you were able to make the decision to graduate when everything was going so perfectly for you.

Ishiguro: A part of me wanted to go into fashion… but really the biggest thing was the moment when "LOVE Machine" became a million-seller and I just thought to myself, "Ah. The group's going to be just fine even without me." To me, it felt like I had reached my peak right there. It didn't feel like it could get any more fun than that even if I'd chosen to stay in the group. I was already thinking about the next thing for me. And besides, I felt that if I ever wanted to see the fans again, I could meet them if I just went to see a concert as a fan myself.
Something Special and Beyond Compare

— Who was the first person you consulted about your graduation?

Ishiguro: My now-husband. (laughs) We weren't yet dating at the time — we were just friends who'd keep in touch over the phone. This was back when there wasn't even email yet, so I consulted him about it on the phone, him being my senior in singing, telling him I was thinking of quitting. So he said: "You should do it if you feel it's the right thing to do. But are you sure you aren't going to regret it?"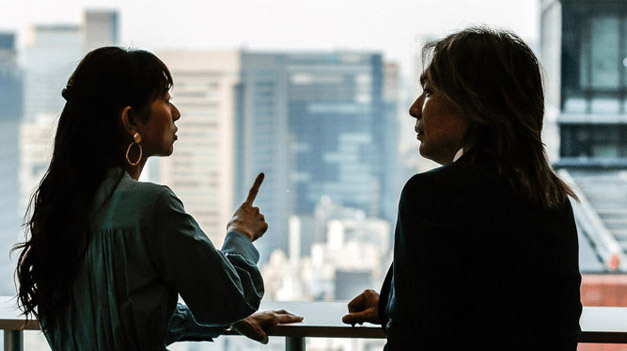 — What would've happened had he tried to stop you?

Ishiguro: I would've graduated anyway — I've never been big on listening to the opinions of others. (laughs)
— That kind of defeats the purpose of consulting him…!

Ishiguro: After I'd made my decision, the staff told me they wanted to capture the moment when they first let the members know. That meant I couldn't even tell the others beforehand. So when I was doing my last concert, I was the only one who actually knew it was my last one. I even had to hold back from crying because otherwise the members would've found out.
— Now that must have been difficult.

Ishiguro: As I've said: for better or worse, I'm a person that can switch gears easily. I'm always moving on to the next thing; always going "go go go." When I'd be watching them on TV after my graduation, there might've been like one song that made me think, "ah, I wish I could've gotten to sing that part." But really, I have no regrets as to choosing to graduate exactly then.
— You then became purely a fan of Morning Musume.

Ishiguro: I totally did. Buying the CD's and photobooks would support the group, so I wanted to offer them my help that way. I seriously have so many photobooks and stuff! Of course I'd be curious about them, wating to see and hear them. While my decision to graduate may have been a rather easy one, I think I still wanted to remain connected to them in some way despite the fact that I was no longer in the group.
— Now you're a family of Morning Musume fans.

Ishiguro: My daughter is a fan, perhaps due to the environment she grew up in. She's watched a bunch of old videos as well — she knows more about the group than I do. Nowadays when I appear together with the current members, my daughter is the one who gives me the most respect for it. There's a part in "Ai no Tane" where I sing together with Sato Masaki, and my daughter told me: "They usually pair Maa-chan up with people who have cool voices. Good for you, mom!" (laughs)
— Have you continued to keep in contact with the members?

Ishiguro: Yes, we'd keep in contact as normal. But even after I married, had kids, and my family became my top priority, they'd still often be free only at night, so there was a long period of time when I couldn't meet with anyone.
— Recently the five of you have gotten to appear together once again. It must have been very moving.
Ishiguro: Standing on stage with them brings back all kinds of memories. On the final day of us selling those CD's by hand, we spontaneously found ourselves in the same room and the five of us formed a circle. It's not that any of us said that's we should do. There weren't any cameras in there either. But we all just felt so worried, we joined hands and promised each other to do our best. In that moment, we truly became a group — we became Morning Musume.
That really brought us closer, and we all embraced one another when we'd sold the last of those CD's. It's because of that moment that we became like a family. It started with us competing against each other in the auditions, and then we worked together, competed with each other, and we were also close in private. That's how the five of us are connected.
We're not exactly work colleagues, but we're not quite friends or family either. That's how special of a thing it is. I can't compare it to anything else. That's us five.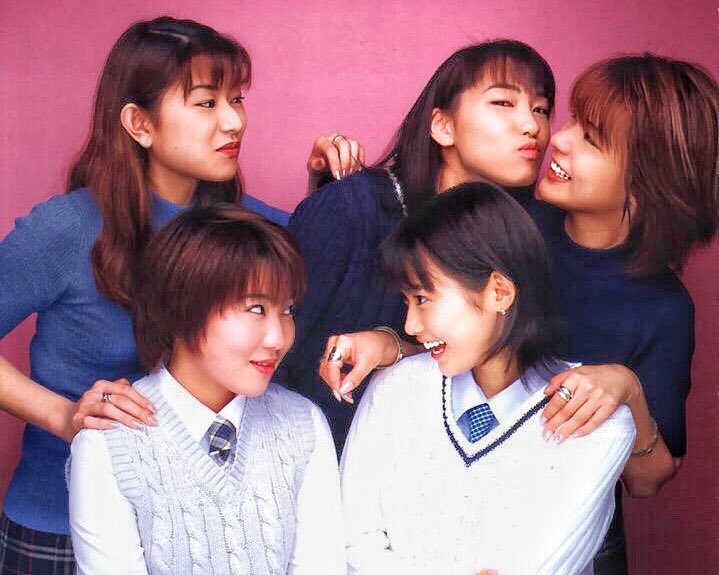 The Time When I Shined the Most

Ishiguro: For some years once I'd started my solo activities, I felt bothered by the fact that people wouldn't know who I was unless I was referred to as an "ex-Morning Musume." I wanted to compete as just Ishiguro Aya. But after around 10 years had passed, I finally realized that I was who I was because of Morning Musume, and it turned into a source of pride for me instead.
— After your graduation, you got married and focused your efforts on child rearing. Would you sometimes reminisce about your Morning Musume days?

Ishiguro: I wasn't very good at child rearing, but my children grew up to be very good kids anyway. (laughs) Anyway, since I'd been so busy with Morning Musume, I had no friends around me from my generation, so I had to overcome those three years of nursing my children alone, in tears. But even then I did so with all my might, just like I had done in Morning Musume. And just like it had been in the group, I made all kinds of mistakes even in nursing. But no matter how much effort it ultimately took, I feel content.
— One thing that hasn't changed about you is how you're still doing things at your own pace, or rather, you do things your own way. I'm sure that even if you hadn't made it into Morning Musume, you would've still been you. It feels like your goals in life never really changed.

Ishiguro: I still feel like I'm the way I am today because I became a Morning Musume. I'm sometimes asked the question, "if you could go back to any previous point in your life, what would it be?" I always answer the question with, "I'd rather die than go back in time." Because I feel like even if one second of it had been different, then this moment in time would be different. I don't want to change anything at all about my life. So I just think, "don't send me back to the past!" I might've completely bombed at the auditions, or maybe I wouldn't have taken that phone call. No way! No thank you!
— So you're glad you made it into Morning Musume.

Ishiguro: It was the best. It was the time of my life when I shined the most; when I was the most desperate. It's because of things I learned there that I'm able to do my best with so many things today. Humans are pretty durable — even when you think you couldn't possibly work any more, you still manage to squeeze in one more concert or something. (laughs) Now I know that I'm able to get through everything, and now I don't overdo anything because I actually know my limits. I became very balanced in many ways.
— What is Morning Musume to you?

Ishiguro: It really is youth. All these things you can only do in your youth… Being desperate, throwing all caution to the wind, the manner in which you use your physical strength that you can only do when you're young… All of that is squeezed into it. It truly is youth itself. Never in my life have I cried so much, laughed so much, felt so frustrated about something… All of my emotions were on constant overdrive. It feels like I learned in one or two years what it would take the average person ten years to learn as a working adult.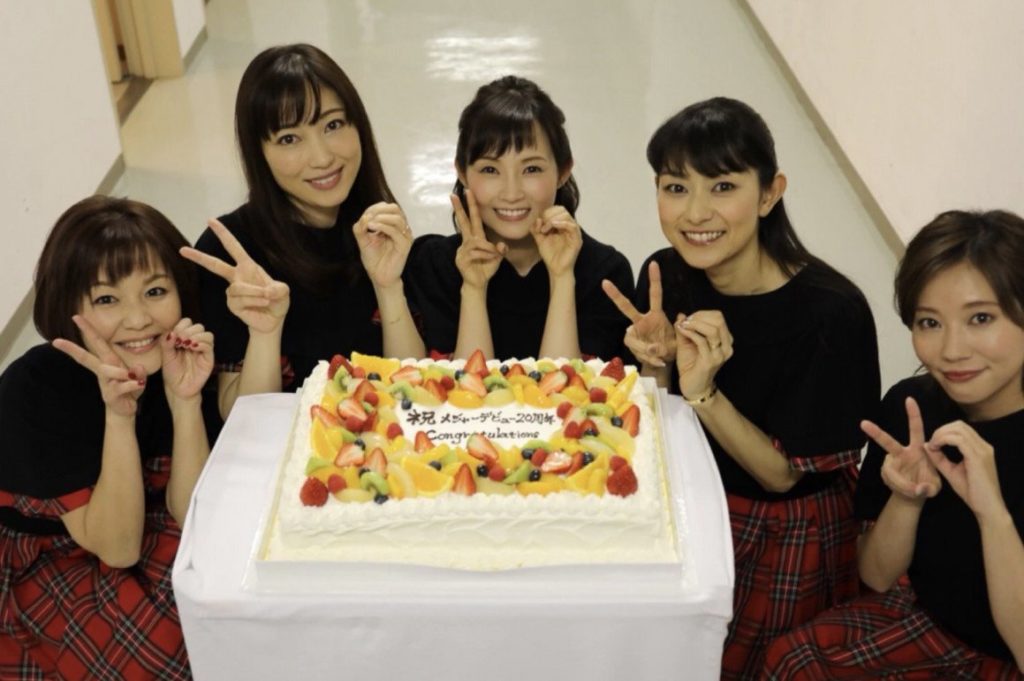 — If you were 18 years old today, would you become an idol again?

Ishiguro: If it was the same members, then yes. As long as it was with those girls, then I would do it all over again even if we had to start as underground idols. "When this girl sings here, it really brings the song together." "This girl dances this part well. I should get her to teach it to me." It was such a balanced group and the five of us really supported each other in many ways. Even though, yes, on first glance we seemed pretty all over the place and I was worried about what was going to happen to us. (laughs)
That reminds me… In the beginning, even the name "Morning Musume" made people worry about us. My friends from back home would be all, "that was a joke, right?" The moment they first heard that name, they were probably worried that we were never going to have any success whatsoever.
— And yet, that same group has gone on for 20 years.

Ishiguro: It all comes down to feeling. Even today, the current members of the group carry with them the feelings of us original members. And the office that supports them is equally as amazing — to keep a feeling like that going for decades is definitely something you couldn't do without the backup of the people around you. Same goes for the fans, too. It's like they're living their lives alongside ours as they keep supporting the group. We couldn't ask for a more reassuring group of supporters. Even when the times are tough, the group has the strength to be able to turn that into a plus. So I'm sure it's going to keep going and going.
The power of Tsunku♂'s songs is another major source of support. When I first received "LOVE Machine," I remember thinking it was a song that was going to stand the test of time. I decided then that I had to maintain my physical condition so that I'd be able to dance the choreography even in my 40's and 50's. I'm 40 this year, so I'm very glad to have seen that dream come true.
My Song
"Summer Night Town"


Ishiguro: When I heard the demo tape of this sung by Tsunku♂, there were goosebumps all over my body. It was the first time in my life that I'd ever heard a song that was so amazing. I was sure it was going to be a hit, and it felt like maybe, just maybe we had a chance of becoming something, too.