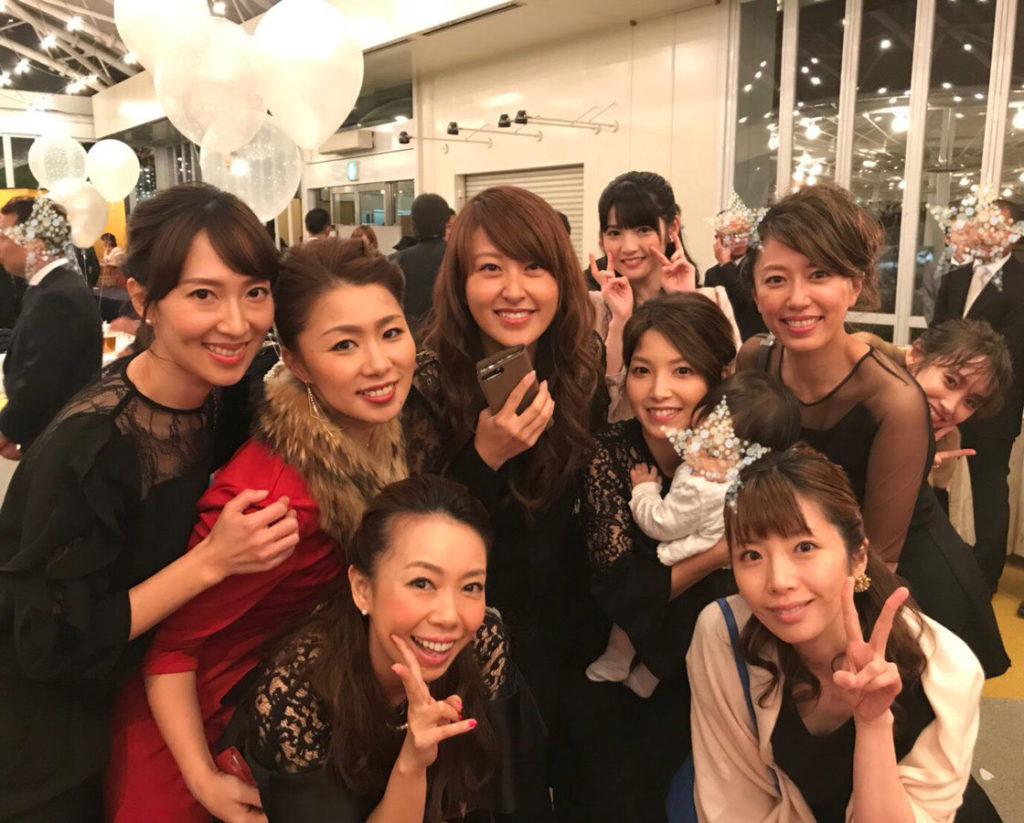 1: 名無し募集中。。。 2019/04/22(月) 21:51:11.18 0.net
Please talk about your memories of ASAYAN.
3: 名無し募集中。。。 2019/04/22(月) 21:52:46.69 0.net
"At a certain Tokyo location…"
52: 名無し募集中。。。 2019/04/22(月) 22:12:44.88 0.net
"SOOOOO NAN DESU!"
6: 名無し募集中。。。 2019/04/22(月) 21:55:59.53 0.net
I got into them with "LOVE Machine."
That good enough?
9: 名無し募集中。。。 2019/04/22(月) 21:57:35.10 0.net
I was watching in real-time, but I don't actually remember any of it.
Just how many damn years ago do you think that was?!
8: 名無し募集中。。。 2019/04/22(月) 21:56:53.12 0.net
I remember how I was going to go buy "Ai no Tane" from them, but they sold out all 50,000 copies before they made it to Tokyo.
68: 名無し募集中。。。 2019/04/22(月) 22:16:43.04 0.net
>>8
Same here.
I was looking forward to it, too.
104: 名無し募集中。。。 2019/04/22(月) 22:25:21.49 0.net
>>68
That, by the way, made me feel like I just didn't have a connection to them, so I remained a stay-at-home wota until finally I made my event debut with the release event for "BRAND NEW MORNING."
12 : 名無し募集中。。。 : 2019/04/22(月) 21:59:21.14 0.net
I'd pretty much watch it only occasionally, but around the time Goto Maki joined, that's when I started watching it every week. I only attended my first event after the 4th gen had joined.
14: 名無し募集中。。。 2019/04/22(月) 22:00:13.74 0.net
Did you call?
I'd be looking forward to Sunday every week.
I remember recording the episodes on VHS.
15: 名無し募集中。。。 2019/04/22(月) 22:01:24.87 0.net
We'd get the episodes a week late in the countryside.
It was something to enjoy not in real life, but merely on TV.
16: 名無し募集中。。。 2019/04/22(月) 22:02:10.49 0.net
Me and my boss at my part-time job were talking all excitedly about Asuka's singing at the Vocalist Audition the day after it'd aired.
23: 名無し募集中。。。 2019/04/22(月) 22:05:31.53 0.net
I watched my recording of the recording of "LOVE Machine" over and over again.
33: 名無し募集中。。。 2019/04/22(月) 22:07:52.01 0.net
Nakazawa-nee-san — with a three-month history as a performer — giving a pissed-off lecture to the 2nd generation members.
45: 名無し募集中。。。 2019/04/22(月) 22:11:12.71 0.net
When they aired the recording footage of "LOVE Machine," the DJ on the radio was saying the next day how shocked he was at the number of requests they'd received for that song. That's when I knew for sure it was going to be a hit. But I never expected it to be no. 1 on Oricon for three weeks in a row, or that it'd sell over a million copies. (laughs)
54: 名無し募集中。。。 2019/04/22(月) 22:13:27.56 0.net
>>45
"LOVE Machine" must've been like the last single to sell over a million without the help of any handshakes or whatever.
58: 名無し募集中。。。 2019/04/22(月) 22:14:14.93 0.net
>>54
"Happy Summer Wedding" sold over a million, too, right?
Were they doing handshake events yet?
65: 名無し募集中。。。 2019/04/22(月) 22:16:30.27 0.net
>>58
No. Momusu started doing handshake events in around 2005.
62: 名無し募集中。。。 2019/04/22(月) 22:15:51.88 0.net
I had goosebumps when they first showed "LOVE Machine" on ASAYAN.
Yabe declared on the show how this one was going to be a hit.
77: 名無し募集中。。。 2019/04/22(月) 22:18:39.88 0.net
I think I kept watching ASAYAN until the 4th generation auditions.
79: 名無し募集中。。。 2019/04/22(月) 22:19:11.09 0.net
The whole venue was buzzing when they they did that pose before "LOVE Machine" at Yomiuri Land.
110: 名無し募集中。。。 2019/04/22(月) 22:27:17.20 0.net
The formation of Coconuts Musume.
The simultaneous release competition with Suzuki Ami.
The recruitment of new members.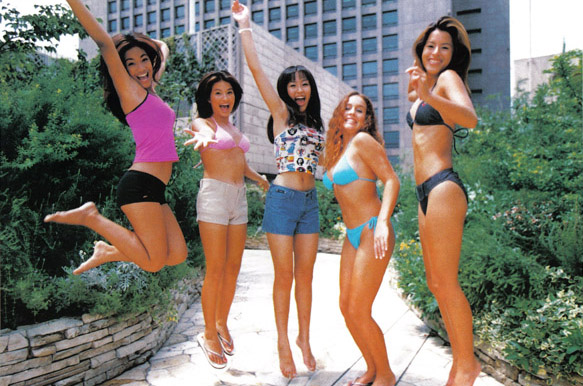 125: 名無し募集中。。。 2019/04/22(月) 22:32:11.36 0.net
"Morning Coffee" wasn't bad, but it felt like it was with "Summer Night Love" where society's perceptions of the group really changed. This was right around when SPEED was on its way out, right? It felt like Morning Musume was coming in to take their place.
128: 名無し募集中。。。 2019/04/22(月) 22:32:54.49 0.net
"Oh wow, a junior high schooler with blonde hair… Sign of the times I guess…"
194: 名無し募集中。。。 2019/04/22(月) 22:55:35.60 0.net
They had all those side-units. Pucchi, Tanpopo, Minimoni…
And it was so much fun because they all had good songs.
3. カラフル名無しさん 2019年04月23日 12:51 ID:QB7zaG.50
We were living in an area that didn't get any TV Tokyo reception at all. I first learned about the group when they were saying in the news how they'd managed to sell all those copies of "Ai no Tane."
5. カラフル名無しさん 2019年04月23日 14:01 ID:EQzz2Aqd0
I bet most of the people who became fans after "LOVE Machine" did so through Utaban rather than ASAYAN.
6. カラフル名無しさん 2019年04月23日 14:05 ID:EqrjX8EI0
When Suzuki Ami flat-out beat them in that competition, I thought that was it for them. But then when they first revelead "LOVE Machine" on the TV, it was such a shock that I seriously fell over at home all by myself.
9. カラフル名無しさん 2019年04月23日 19:05 ID:aQ0zfFll0
I was there at Nagoya Stadium where they sold the last of those 50,000 CD's. They showed me on the TV for a bit. ( ̄▽ ̄)
11. カラフル名無しさん 2019年04月23日 19:40 ID:RrsMFXuD0
I was in charge of the stock at a rental shop where I worked late on Sunday nights, so I couldn't watch ASAYAN. I truly messed up by lowering the amount of copies we ordered of "LOVE Machine" just because "Furusato" had done so poorly. That's a decision I wouldn't have made had I been watching ASAYAN.
12. カラフル名無しさん 2019年04月23日 22:43 ID:VxJ88HTo0
I was watching the show after Asakusabashi Young Youhinten. I still clearly remember when they decided to have the "。" in the group name. Also, Goto's cuteness at the training camp was just out of this world. At the time though, Tsunku had this image of being a bit of a jokester — I never even dreamed of the group possibly lasting for 20 years.
13. カラフル名無しさん 2019年04月24日 00:41 ID:7vwJSr6X0
You guys have all forgotten about Heike Michiyo!
Source: http://colorhello.blog.jp/archives/1074412138.html