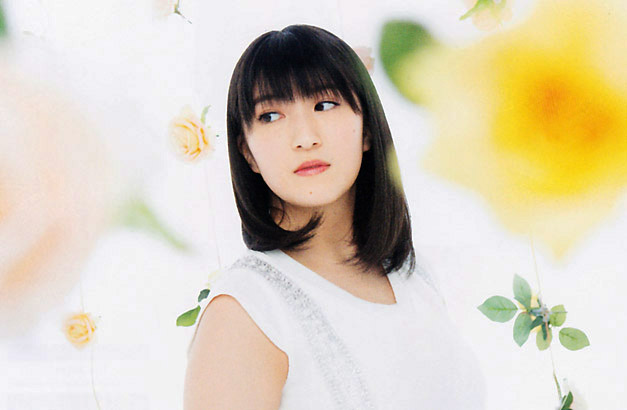 Haga Akane
March 7, 2002 — Nagano
2014/09/30 ~

Haga: I first came to like Morning Musume all thanks to my aunt. She was exposing me to all kinds of TV shows, CD's, and magazines since I was 0 years old. I even watched Hello! Morning in real time. That's why for my 4th birthday I wrote in my signature board: "when I grow up, I want to join Morning Musume."
Gifted Education From Her Aunt

— You were exposed to Morning Musume before you'd even become aware of your surroundings. Which era of Morning Musume did you like the best?

Haga: The Morning Musume right after the 9th generation had just joined the group. "Maji Desu ka Ska!" was what captured my heart — I just loved how happy and cute it was. But then right after that they released "Only you," and I thought it was so amazing how one group could sing songs that were so happy but also other songs that were so cool.
— A surprisingly accurate analysis for an elementary schooler!

Haga: "Help me!!" was the first CD I ever bought and I still treasure that CD. Something I love about Morning Musume is how it has something that other normal idol groups don't really have — that certain amount of "lameness," in a good sense of the word.
— I do think that's a quality that does come up a lot when people start talking about things that normal idols usually don't have compared to Morning Musume.

Haga: There are times when I start doubting whether or not Morning Musume even is an idol group — just because of how intense the singing, the dancing, and the live performances can be. Idols tend to have an image of being a bit cutesy, but even when Morning Musume does something that is the exact opposite of that, it's still known as an idol group. Another thing I was drawn to was how hardworking the group has to be behind the scenes, and yet they make it seem so effortless and cool on stage.
— You then took part in an audition to pursue your dream of joining Morning Musume.

Haga: I first took part in the 11th generation "Suppin Utahime Audition" when I was 10. I failed during the second stage of those auditions and I was so disappointed. I decided that I'd try again the first chance I got. So then a year later, they held the 12th generation "Mirai Shoujo Audition." That same aunt I was just talking about heard about those auditions and encouraged me to apply by saying, "Akane, this audition is like it was made for you! You definitely have that "future girl" ("mirai shoujo") feel about you!"
— So even there it was your aunt pushing you forward. (laughs)

Haga: That made me start believing it, too. "Maybe I can make it!" That was my mindset when I applied. But then during the final judging, I found myself thinking it was a little too tough for me. I got a bit negative. "I'm not sure I could handle doing these difficult lessons every day." And so I ended up failing again. Had I been able to stay positive and always working my hardest, it's possible that I might've been able to join Morning Musume a year earlier. Thinking about that does frustrate me.
I became a Kenshuusei after that, and them having seen my progress there, I finally passed the following "Golden Audition."
— The third time was the charm.

Haga: At the Kenshuusei judging, we had to stand in front of the camera one-by-one. We had to do a self-introduction and sing one verse and chorus a cappella, and they also took into consideration our past efforts. But when they were taking the video of me singing, I suddenly forgot the lyrics and became unable to sing. You only got one shot at it and that video was what was to be used for my judging, so I was sure I was going to fail. Besides, I'd hardly produced any results at all as a Kenshuusei. So I was shocked when I passed. There were other members in my generation of Kenshuusei whose abilities were way beyond mine, so I really didn't expect to actually pass…
— What was the deciding factor?

Haga: Up until the 10th generation, Tsunku♂ would give his reasons on TV shows. The 12th generation didn't get that, so I don't know what it was about me that ultimately got me chosen. But that's not a question you should ask him directly — I now realize that trying to find that out for yourself will help you improve in all kinds of areas. So that's what I'm still trying to do even now.
Joining Morning Musume

— Your dream of joining Morning Musume had finally become a reality. Having now become a member, did your impression of the group change at all?

Haga: When I saw Morning Musume '14 live in Nagano during my time as a Kenshuusei, their intensity was just so amazing. Everything about them — including their formation dancing — was just so cool. But then they'd be cute when they were singing cute songs, and the feeling of happiness when they did more energetic songs was just off the charts. It energized me and made me happy just watching them.
I came to love them even more after seeing them live like that. And then I was able to join that very same Morning Musume… But because I loved the group so much, right after I'd joined it just felt like I was floating on clouds. My memories of how I felt during those early activities are so fuzzy.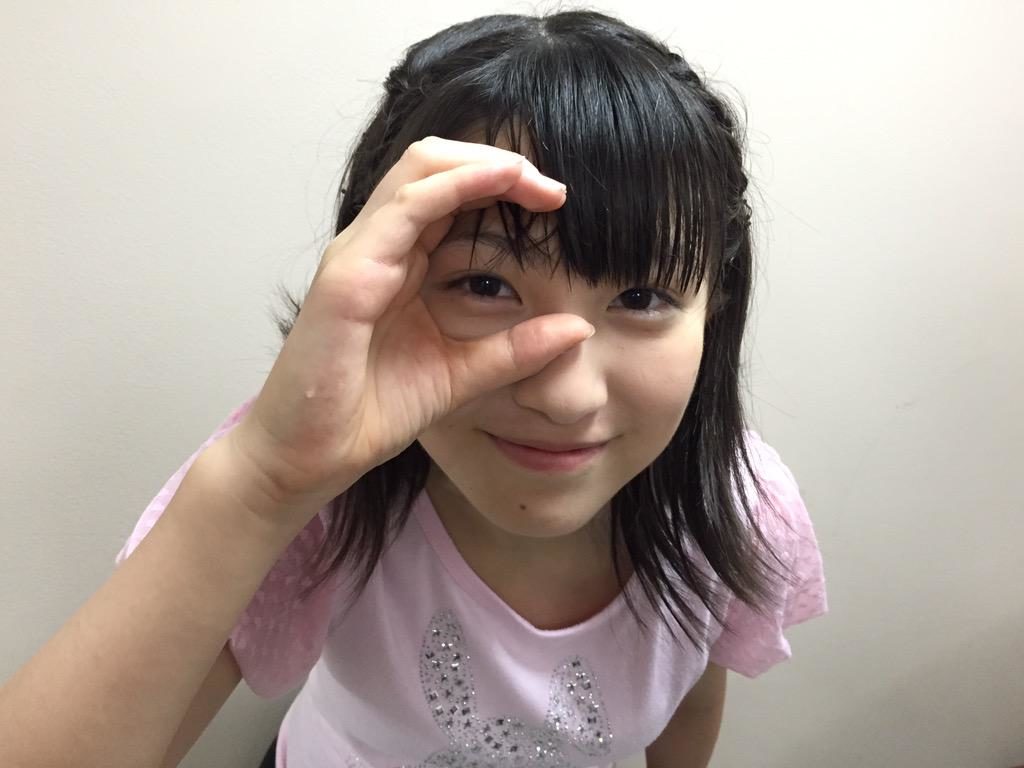 — But you'd finally made it to where you had been so eager to get to. I'm sure you felt very motivated.

Haga: In the beginning I was trying really hard and giving it my all, and I kind of felt that I was at least somewhat capable. And yet, the people around me would be pointing out my mistakes to me and it just felt like I'd never be able to do anything properly. I was so negative. That's why I have all these memories — like us 12th generation members alone not getting to appear at that year's Countdown concert because we'd been scolded so much. Or how they got so angry with me around the time of "TIKI BUN" that I cried my eyes out.
I remember nothing feeling fun around that time. But looking back on it now, it was only because I wasn't trying hard enough. It was my own fault.
— You were only a junior high first grader. Perhaps your mind just couldn't keep up with all the sudden changes in your environment.

Haga: Back then I used to believe I was quite capable — even though I had no basis for doing so. That's why it felt like such a shock to be criticized. Nowadays, when it comes to dancing for example, I'll always think to myself, "it's not good enough yet." I practice everything over and over, comparing myself to my seniors, and only when I perform it at the concert do I finally believe that I'm able to do it. That's something I wasn't able to do in the past.
— Because you were immature?
Haga: Some part of me must have been taking it all too lightly. I was only paying attention to myself; not to anything that was going on around me. So I didn't even know where I was going wrong. Looking back, I'm amazed I was even able to perform concerts with that kind of a mindset. I feel embarrassed thinking about it.
— So even though you'd made it to Morning Musume, each day felt joyless to you.

Haga: Right. But my feelings changed in 2017. I'm not sure what caused it, but somewhere in my heart my "love" towards everything became… bigger. I came to love both Morning Musume and the 12th generation so much more, and I genuinely came to love singing and dancing, too. The concerts became fun and I started having fun talking to all the fans at the handshake events. I just started doing everything with so much "love." I was able to make a fresh start.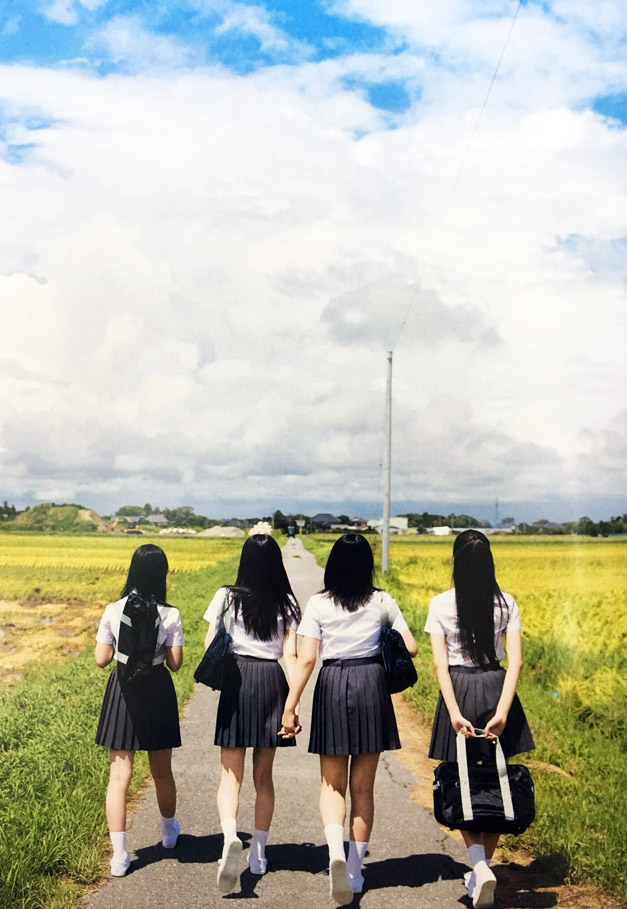 — It sounds like you were able to get into the groove of things.

Haga: But right around then, they announced the graduation of Kudo Haruka who I so looked up to, and honestly it really brought me down. But then I came to think that maybe it was actually good timing for me: I started to think that I had to do my best while Kudo was still there, just to ease her mind. I still don't know what really caused that change, but even my fans at the time were telling me, "you're really sparkling as of late."
— It's always the fans who are the most sensitive to changes in the members.

Haga: Lately I've even been told that I sparkle more during concerts; that I'm always smiling but that during the cool songs my expression will change; that my dancing has power. I'm told things like, "when I happened to look on stage, my eyes immediately went to you." Even the other members and the instructors have been praising my dancing more.
At the end of the day, I realize that I'm just someone who improves when she's given praise. I am where I am right now because I wanted to work harder, all thanks to being praised. So lately I feel like I can go even further. I'm doing my best to work even harder.
— How do you feel about the other three members who have been there by your side through those times?

Haga: Me and Makino Maria were the two members who joined the group through the Kenshuusei. But Maria was my senior, so in the beginning I would speak to her using honorific language. The other two members caught on to that and they thought that's what they had to do as well, so they started calling her "Makino-san."
This troubled Maria. We were generation-mates and I should've been addressing her accordingly, but for some reason I just thought I had to keep treating her like my senior. Even my mom had told me to be mindful of things like that, so it became like this weird barrier between us. I kept calling her "Makino-san" for the first three months or so, making her feel distant.
— You couldn't help but feel conscious about how you had both been in the Kenshuusei.

Haga: But then one day when we were in the car during our commute to a Hiroshima concert, I asked her, "Makino-san, would you like water or tea?" Oda Sakura heard that and she said, "why don't you stop with the honorific language already?"
No one had ever even suggested anything like that to me before, and it just hit me. "Oh. She's not my senior anymore — we're generation-mates now. We have to be there for each other now." Once I realized that, I stopped using honorific language with her and started speaking to her more casually. That made our connection stronger. Up until then, us 12th generation members had hardly even spoken to each other. The first time we went for dinner together wasn't until 2016 — two years after we'd joined the group. (laughs)
— You didn't truly become generation-mates until after some time had passed.

Haga: We're together every day now, so sometimes we'll get into little fights or disagreements. But that's something we can do because there's this bond between us. Now we're all friendly with each other, at our own pace.
Morning Musume is Eternal

— Morning Musume is now in its 20th year. What do you suppose will happen to the group in the future?

Haga: I do want the group to go on. But when we're performing old songs, I don't want it to sound completely like modern Morning Musume.
— Is that unacceptable to you as such an ardent fan of the group?

Haga: When that happens, then the only thing you're left with is the songs by themselves. What I want to do in the future is to take that surrealistic, energetic dancing of Morning Musume from back then and incorporate it into the coolness of current Morning Musume.
When in the future the group is celebrating its 30th or 40th anniversary, even if the concept then is completely different from what it was when the group first debuted, it's still Morning Musume just the same and we're still going to be performing our songs from the past. By that point, I want it to be a group that incorporates everything from Morning Musume's 30 or 40-year history.
— You really do love the Morning Musume created by your seniors.

Haga: It's the best! Of course, I love the Morning Musume of right now as well, and we're here now thanks to all that history. That's something I don't want to forget, so I always keep that thought in my heart when I'm performing. I believe that when I do that, then surely some of that essence from the old days will find us and the current Morning Musume can convey some of it, too.
— What is Morning Musume to you?

Haga: It's something I couldn't live without. It's always been a source of energy for me. Whenever something bad happened to me at school or whatever, just listening to their songs would make me feel better again. I'd record and watch all of their TV appearances to cheer me up. It feels like I've been living with Morning Musume from the very moment I was born.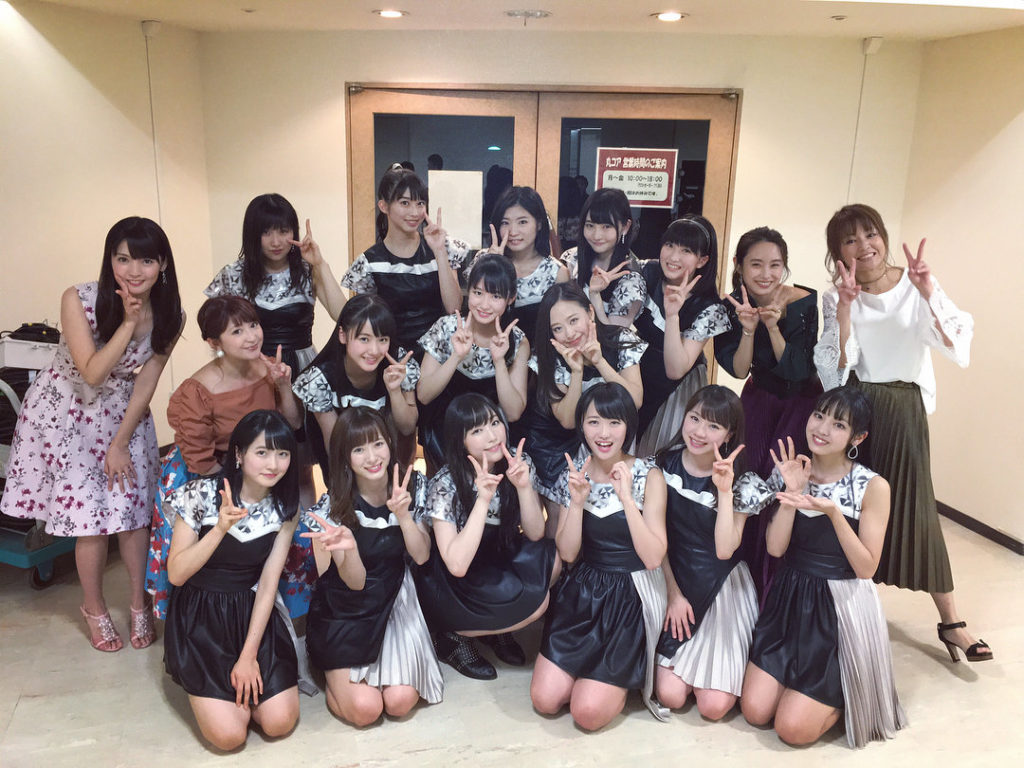 — Well, you did receive your aunt's "gifted education" from the time you were 0 years old. (laughs)

Haga: I want to keep walking with Morning Musume, and for as long as I'm in the group, I want to give everyone happiness and courage. I want Morning Musume to be the top group — not just in Hello! Project, but among all idols out there. Even if I do graduate some day, I'm still going to live my life together alongside the group. Morning Musume really is something indispensable to me.
— It's like your life itself.

Haga: Compared to the Morning Musume that was first created by Tsunku♂ and all my seniors, the members and the songs are now all different. In all honesty, I couldn't picture a Morning Musume with myself in it and there were times when I was worried I might come to hate it because of that. But ultimately, it turned out to still be the same Morning Musume I love.
I'm going to love the group until the day I die. In fact, I'm probably going to love it even after I die. And that's why I want the group to continue on even in the afterlife. Because I can't imagine a life without Morning Musume.
My Song
"Be Alive"


Haga: I'd left Nagano to join Morning Musume, so I saw a lot of myself in the lyric, "tokai no nioi najimezu ni / suneteta koto mo jijitsu dakedo" ("not being used to the smell of the city / has made me feel down at times"). That made me like the song even more. Even now, whenever I think deeply about the meaning of the lyrics to this song, it just really touches me and I'll notice tears welling up in my eyes.