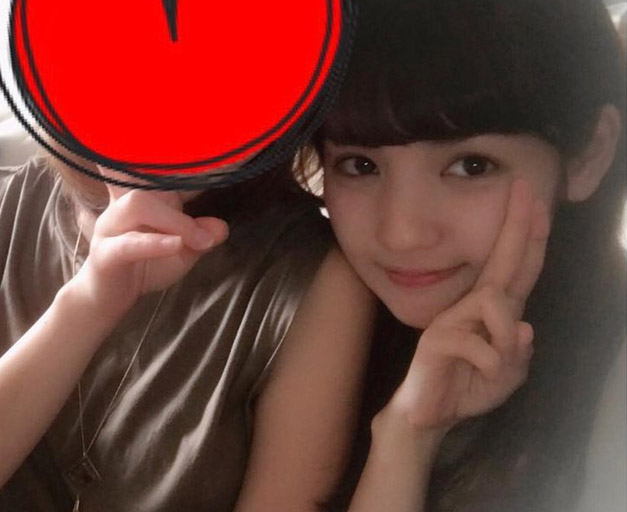 1: 2017/12/17(日) 09:32:39.99 0.net
Young Town Doyoubi 2017/12/16

Michishige: This past summer, we went on a trip to Guam with my family. When we were on our way back and they were checking our personal effects at the security check… You have to get into this tunnel-type thing, right? Anyway, the person there doing the checking said "hold up!" and raised their hand. But my big sister thought it was like part of the easy-going spirit of overseas or something so she just went "yaaay!" and gave them a high five. The official was going "no no no no!"

Sanma: They must've been surprised.

Michishige: My big sister was going like, "don't people overseas always give each other high fives?"

Shoji: The average person should know better…

Michishige: They were saying "one more, one more!"

[…]

Sanma: I can't say I've ever heard of someone high fiving an airport baggage inspector.

Michishige: Even the person doing the bag checking looked like they didn't know what was going on.
4: 名無し募集中。。。 2017/12/17(日) 09:40:39.63 0.net
I'm impressed how anyone can have the mentality of immediately going for a high five when someone stops them like that.
21: 名無し募集中。。。 2017/12/17(日) 10:42:48.90 0.net
Aneshige, not having clothes of her own and thus constantly wearing one of her numerous Michishige tour T-shirts she received from her little sister.
Aneshige, actually going out while wearing those Michishige T-shirts.
Furthermore, she even wears those Michishige T-shirts when she goes on dinner dates with her friends.
A big sister who wears T-shirts with her little sister's name on them like it's nothing…
38: 名無し募集中。。。 2017/12/17(日) 20:47:57.28 O.net
>>21
Well, the shirts don't say "Sayumi" but rather "Michishige."
It's like a self-introduction thing for her.
39: 名無し募集中。。。 2017/12/17(日) 21:04:13.80 0.net
It's like she's declaring that the women of the Michishige family will be Michishige forever. Like, "I'm never getting married!"
42: 名無し募集中。。。 2017/12/17(日) 21:19:32.23 0.net
>>39
True. (laughs)
4. ℃-uteな名無しさん 2017年12月18日 20:25 id:o2w0NeV10
My favorite Aneshige episodes:
She had to go to the dentist, so she started wailing before she even left home.
She hates injections so bad they make her start loudly crying. She doesn't want to see the needle going into her arm, so she gets it on her butt instead.
She didn't remember the word for "1 oku" (100 million), so she calls the unit after "sen man" (10 million) by the name of "sen man man."
32: 名無し募集中。。。 2017/12/17(日) 19:16:47.91 0.net
Is she still not working?
33: 名無し募集中。。。 2017/12/17(日) 19:21:50.90 0.net
Occupation: Michishige Sayumi's older sister.
17: 名無し募集中。。。 2017/12/17(日) 10:04:06.69 0.net
"My Cute Little Sister — Aneshige's essay she wrote in first grade is Miyazawa Kenji level literary genius"
http://c-ute.doorblog.jp/archives/50629696.html
https://ameblo.jp/sayumimichishige-blog/entry-12304238767.html
This is an essay my big sister wrote in her first grade of elementary school.

My Cute Little Sister
by Michishige ♥♥

My little sister's name is Sayumi. I call her Sayumi-chan.

Sometimes, me and Sayumi-chan play a game where we pretend that we're in school. Sayumi-chan is the teacher, and she reads a book. It's cute. The book Sayumi-chan reads is Omusubi Kororin.

"Once upon a time…"

It's cute when after she says that, she stops for five seconds and then continues. But sometimes Sayumi-chan doesn't stop for five seconds and I think she's weird.

I said to Sayumi-chan, "aren't you going to stop for five seconds?" Sayumi-chan said, "no." I wanted to know why she wouldn't stop, so I said "why won't you stop?" Then, she said "I don't know."

That made me laugh. Sayumi-chan said, "why are you laughing?" So I told her, "because you're cute." Sayumi-chan then said, "that makes me happy."

Here's a picture of me and that same big sister of mine when we were in Guam:

I put too many stamps on my big sis. (laughs)

Here's our latest two-shot!!!!
22: 名無し募集中。。。 2017/12/17(日) 11:09:46.15 0.net
So heartwarming.
3: 名無し募集中。。。 2017/12/17(日) 09:34:33.70 0.net
Time to debut already, Aneshige.
Henkka: Omusubi Kororin is fine I suppose, but Onigiri Kororincho is a goddamn masterpiece.

Source: http://c-ute.doorblog.jp/archives/51256074.html