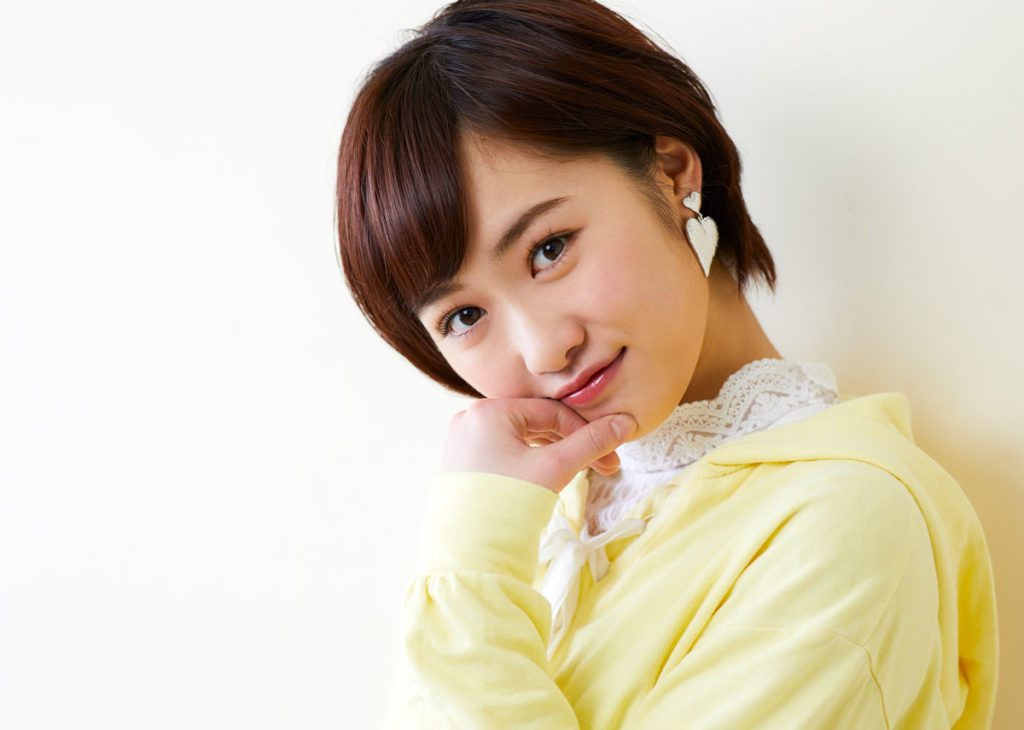 Kudo Haruka
October 27, 1999 — Saitama
2011/09/29 ~ 2017/12/11

Kudo: It all started with my father telling me, "hey, that's the same company that does Morning Musume!" I desperately wanted to meet the members of Morning Musume, and so I sent in my application for the Eggs audition.
— Your father is a big Morning Musume fan — to the extent that he was there to buy "Ai no Tane" when the group was selling it in-person.

Kudo: That's right. It's like my father unknowingly gave his daughter a dream. I'd come to love Morning Musume thanks to his influence, and so I immediately announced that I wanted to apply for the auditions.
— You didn't have any prior singing or dancing experience, did you?

Kudo: I was this "sports girl." I'd always been big into swimming, but then my attention completely switched over to being an idol, just like that. I didn't know left from right and there was a lot to be anxious about, but even for someone like me — someone with no singing or dancing experience — there were moments when I was doing these things that were completely new to me and it still felt like I could actually do it. Those moments made me happy.
Moreover, despite being so tiny, I had an unusually husky voice and I was a bit of a cheeky girl. My seniors and the staff all seemed to dote on me because of that. And honestly, having grown up as the eldest daughter of my family…? I didn't dislike being doted on. (laughs)
— Even as you were busy with your activities in the Eggs, were you still constantly chasing after your dream of one day making it into Morning Musume?

Kudo: This was a period of time when Morning Musume wasn't holding auditions very often, and the group had reached a level where it felt like there wasn't even an inch of space left for any new members. I felt there was no way I could ever get in. And so, somewhere down the line, I stopped being focused only on Morning Musume. I just wanted to debut somewhere.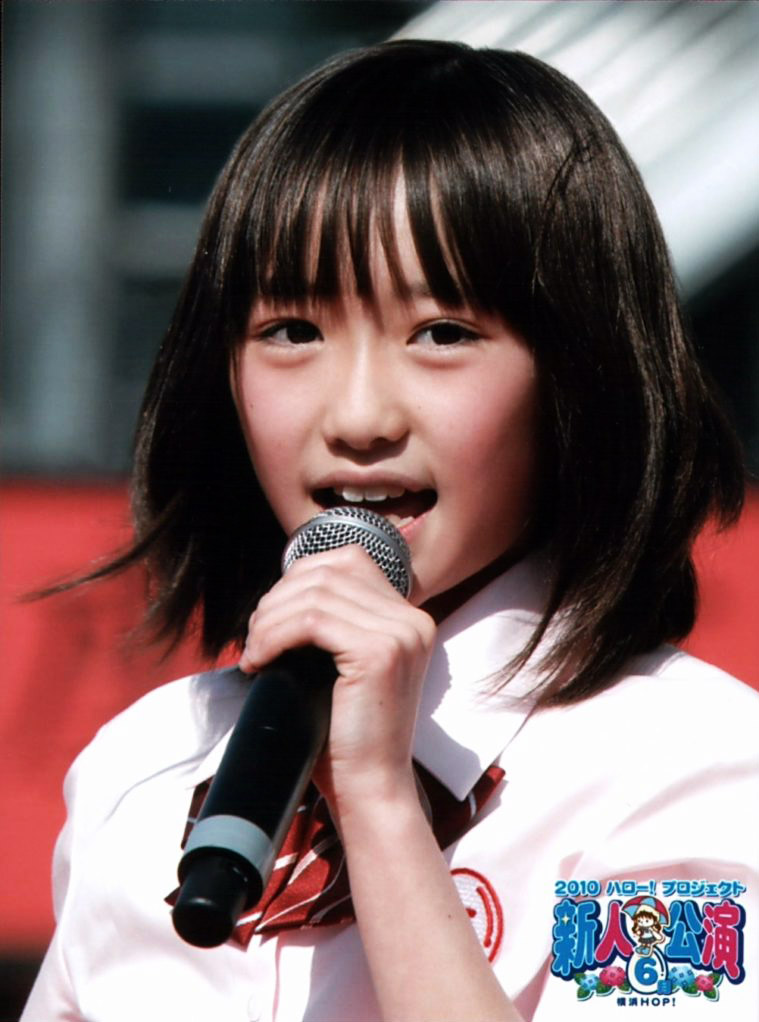 — But this was also a time when new debuts from the Kenshuusei in general was quite rare.

Kudo: Yes. You just had to keep doing your best even if you didn't see a light at the end of the tunnel. Moreover, when I was in fifth grade of elementary school, the whole Kenshuusei organization changed and suddenly I had a lot more juniors. That's when I realized: I wasn't good enough as it was. Also, they'd gradually started expecting more and more of me. I realized that if I was going to remain in that whole "youngest of the Kenshuusei" mindset, my dream of debuting was forever going to remain only a dream.
— Was it a shock, then, when 9th generation member Fukumura Mizuki debuted as a member of Morning Musume, being the first one to do so through the Kenshuusei system?

Kudo: It was a ray of hope. It meant the rest of us had a chance, too. That was when I could actually see the goal of making it into Morning Musume, and it served as an opportunity for me to strengthen my resolve and start trying even harder.
— You felt that Morning Musume really was the only group you wanted to debut in.

Kudo: If I was going to debut, I wanted it to be in Morning Musume. There were so many cool seniors, and it was the group that simply shined the brightest. That's why I wanted it to be Morning Musume.
Thrust in a Harsh Reality
— You bid your time until the "Genki Jirushi" 10th generation audition. You were the only Kenshuusei who made it as far as the training camp.

Kudo: There was some awkwardness within the Kenshuusei because of that. I was so scared about going there. For being only an elementary schooler, I had a weirdly strong sense of justice and responsibility, so even when they were getting angry at someone else it always felt like I was somehow at fault, too. I just couldn't ignore it. I spent that training camp thinking about a lot of things on my own.
— Even though you had so many assignments… It was no time for you to be worrying about others.

Kudo: You're so right. I was such a busybody that it ended up hurting me. (laughs) Besides, I found myself in a state of emergency: I'd made it so far, but now my parents were suddenly against the idea of me debuting. Me, still an elementary schooler… I was in a panic. I had no intention of withdrawing now — I'd been chosen out of so many girls who'd taken part in that audition. I was crying as I consulted the staff about these things… That training camp was really tough for me.
— Despite all these unexpected ups and downs before you'd even become a member, your long-awaited Morning Musume life was now finally starting.

Kudo: Before I even became a member of the Kenshuusei, Morning Musume were such big stars to me that I didn't even realize they ever had rehearsals. (laughs) Naturally, through my experiences in the Kenshuusei, I was okay with lots of rehearsing. But I had this misinformed idea that if only I made it to Morning Musume, I would automatically learn a bunch of stuff just like that. Obviously, I was absolutely shocked when I saw the difference in skill between me and my seniors.
— You had seen it as the goal when really it was only the beginning.

Kudo: It had taken a lot of effort to get into Morning Musume. But while in the Eggs you compete against everyone else as an individual, in Morning Musume you work as a team. That's one big difference between the two.
— I know you're someone who likes to be in control. One would think you'd struggle in an environment where you need to compete as part of a team.
Kudo: That's right. Maybe I thought I'd be alright if I could just gradually take more and more control. Still, it was difficult. It's not like I could push myself to the front in a group with nothing but seniors. Never before in my life had I so keenly felt the weight of the term "joint responsibility."
Plus, us 10th generation members not being able to do things properly would in turn cause trouble for the 9th generation, too. People tended to often lump the 9th and 10th generations together, but there was still a difference in our abilities. I bet they must've hated that. And yet, they were so kind towards us. They taught us so much and they became like a bridge linking us to our seniors. I really depended on the 9th generation. I feel very grateful towards them.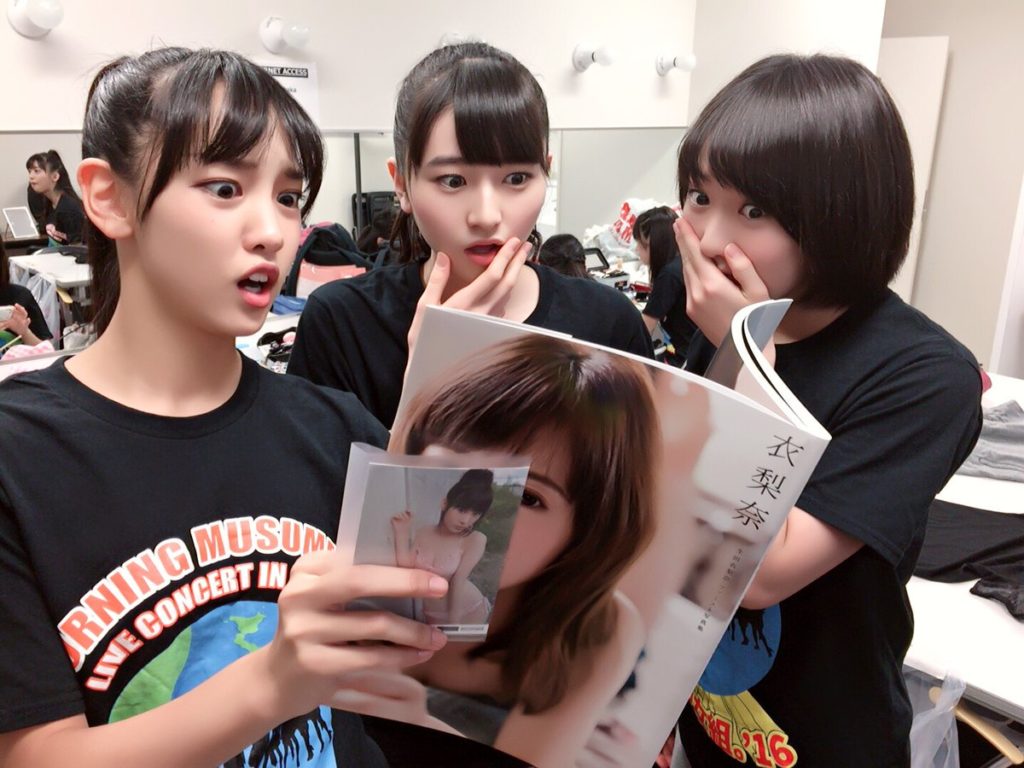 — With that said, as someone with previous experience in the Eggs, you were the most capable person of your generation. And speaking of previous members of the Eggs, Fukumura was in the group with you. I'm sure you felt you would get used to it in no time.

Kudo: See, the thing about that is… By that point, she was completely different than how she'd been when we were in the Eggs. She'd become so much more skilled in all areas that it didn't feel right to act all buddy-buddy with her anymore. I remember feeling so surprised to see just how much one's environment could change a person. It was this change in intensity that I noticed because I had always been observing her before. It made me think, "I'm not truly a Morning Musume yet."
— That's amazing considering she had only been in the group for nine months at the time.

Kudo: By that point, the 9th generation had already experienced a spring tour. I hear that's something that really allowed them to grow. This is true for me even today: the experience of even a single Morning Musume tour will always make you evolve. That's how stoic we'd be when engaged in a project like that.
— You did end up pretty much taking control of the 10th generation, didn't you?

Kudo: That's only because I was under the impression that I was somehow "capable." On what basis was I able to think that, simply because I had been in the Eggs before? I don't know. It feels strange to think that I was able to feel that way.
But it didn't come without a price. During the rehearsals for the 2012 spring tour, I was given a scolding in order to wake me up to the harsh reality of the situation.
— That must have been difficult to take as a mere elementary schooler.

Kudo: It's Morning Musume, after all. It was only to be expected.
When they spoke to me, they compared me to the other three. "Sato Masaki is no good at dancing, but she's giving it her all to try and improve. Iikubo Haruna can't sing, but at least she looks good trying. And Ishida Ayumi has already discovered how to best present herself. Compared to those three, what's so special about you?" I couldn't name a single thing that I was good at. Because, in truth, I had nothing I could be confident about. I felt hopeless; like I was being left behind.
— I would think your instructors were simply trying to motivate you with a bit of tough love; to light a fire under you.

Kudo: But I didn't understand what I was even supposed to be doing my best at. I personally felt that I was already giving it my all… But ultimately that's all it was — a mere feeling.
— Did you try talking to someone for advice?

Kudo: I was too embarrassed to talk about it. I had this weird sense of pride. I didn't want anyone to know about how they'd gotten angry with me; about what they'd said to me. Especially not my generation-mates. That's why I couldn't talk about it with anyone.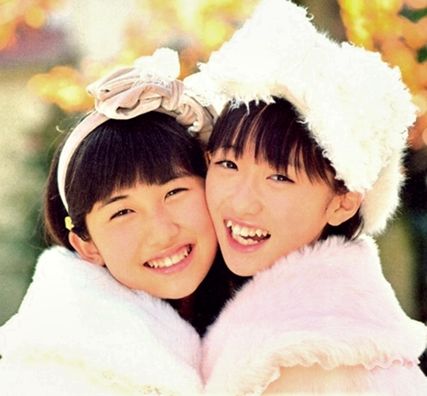 — You felt that it was something you had to deal with all on your own.

Kudo: I just had to go after it so hard that there was never any time for me to think or take a break. I felt that I had to do what I could until I found a strong suit of mine, and then I could finally challenge things properly.
— It took quite some time before you actually found that strong suit, didn't it?

Kudo: I really struggled due to me being such a slow learner. You might think, "well, at least you had that foundation of having been in the Eggs." But this was a totally different thing and I just wasn't able to absorb all that I could have. I was constantly thinking back to my time in the Eggs and how I'd been taught to do things there. I'm sure that early training hadn't been all for nothing, but my way of thinking, my own distracting thoughts… It got in the way of my learning.
— When you were secluding yourself from the others like that, did you try talking to Tsunku♂ about it at all?

Kudo: Just as I was failing at trying to find some way of changing myself, Tsunku♂ suggested to me, "why don't you try cutting your hair?" He told me that I was funny and a natural airhead. In all my 14 years of being alive, no one had ever called me an airhead before! (laughs) But I was just happy knowing he was watching me.
— He discovered something about you that you hadn't noticed yourself.

Kudo: No one else ever since then has called me an airhead though. (laughs) But Tsunku♂ would always be properly watching. He'd notice things; give his help. And he would offer us chances. I thought it was so amazing how even though I had nothing, he would still never abandon me.
— When did you begin to notice a change in yourself?

Kudo: It was really only in the last two or three years that I feel like it finally happened. It was after Michishige Sayumi's graduation… Wait, no. It was probably really only around the time of Sayashi Riho's graduation.
— That's when you finally felt that you'd become a part of Morning Musume.

Kudo: I was always just frantically doing my best, so there was never time for me to stop and think. Junior high school, high school — I would reach these milestones in life, but none of that mattered. The only thing that never changed in those six years is how I always kept running as part of Morning Musume.
— Before you reached that point though, why could you not yet see yourself as being truly a member of Morning Musume?

Kudo: Because I was not convinced of myself. Every now and then my seniors would praise me and that would give me a bit of confidence. Or like the time when I was given the main part in "Morning Coffee." I'd feel it sometimes — just a little bit. But I think I was always thinking back to that first time I had my heart broken. I just couldn't allow giving myself credit for anything. I feel like it was really only standing on the stage of the 20th anniversary event when I finally felt, "I am a part of Morning Musume."
The Troubles of a Visual Ace

— That's where you finally gained the confidence to be able to think that.

Kudo: I mean, I knew I was in Morning Musume. I was always conscious about wanting to sing better, or to dance in a cooler way, or to lead the group forward, or to be in the front. Even if my position was to the side, the person dancing next to me would affect me — sometimes the reasoning for that pairing would make sense to me; other times I would feel down about it. The person I was paired up with would have an effect on my motivation, and for the past six years I've always been searching for my position and comparing myself to the others. That's why it was such a big deal for me to be present for the 20th anniversary.
— You were obsessed about your position in the group, weren't you?

Kudo: Everyone wants to sing right there in the middle when they first join. But back then we had Sayashi in the group, and her aura was just something else entirely. It's like, it felt like she was where she was supposed to be and I couldn't move her out of my way… Even if it also felt like she was saying, "go ahead and try!" But it would've been pretty much impossible. Maybe I'd just given up on even trying because she was my senior. But I wanted at least to make it to where I was by her side. I wanted to close the gap between us. I was always thinking, "what makes us two different?" But I could never find the answer.
— If you always had that competitive spirit within you, was it not difficult to maintain your motivation?

Kudo: I'd gotten lots of opportunities to work with Sayashi ever since I first joined the group. But Sayashi was like this person who everyone recognized as being the absolute ace of the group. So that made me think, "what does that make me then?" I liked to sing and dance, too, and I'd get relatively good positions in the CD covers. But when it came to our performances, I would always be to the side and I'd get very few lines to sing. It made me feel lousy. That's why I kept going forward while always thinking to myself, "Next time I'll get it… Next time…"
— It was simply an issue of needing to raise your performance level. But of course, that's easier said than done.

Kudo: And that's why I was constantly practicing. Because even Sayashi was always doing her best — despite the fact that it looked like she was already perfect. But even though I was putting in my utmost effort, I struggled with how to present myself; with how much I could open myself up. I would sometimes feel embarrassed. But when I was able to break through those feelings, that's when things changed for me, dancing-wise.
— Was there a specific thing that made that happen?

Kudo: When Michishige became the leader, I was chosen by our dance instructor to be the representative to teach the others their parts. Up until that point, I'd always been in the sidelines. But now I'd gotten my chance, and I wasn't about to let it slip past me. So I sunk my teeth into it, and once I did, it felt like I'd finally managed to break through that wall.
— All your hard work finally bore fruit and it was a big moment of growth for you. Also, you had always been highly praised for your looks and you received opportunities for solo photo shoots and such — things which some of the other members didn't get.

Kudo: I did get the opportunity to do solo photobooks and gravure work relatively early on. I guess being able to receive that kind of work was one thing I was blessed with. I was happy that I was so highly rated in that sense and I came to think that if that was something I could use as a weapon, then that was what I was going to do. But on the other hand, I also really didn't want that to be the end of it either.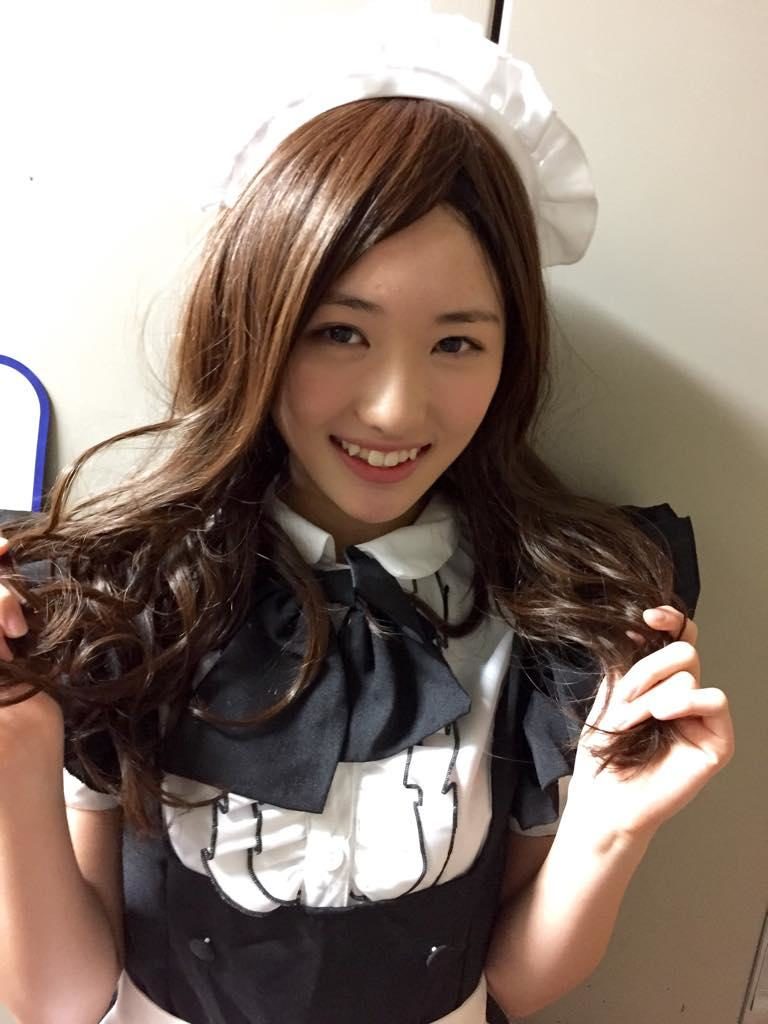 — With Michishige as your leader, the group's music and dancing changed even further. Yet again, Morning Musume began to receive more recognition.

Kudo: We all just strongly felt that we wanted to follow her lead. That's how amazing her attitude and her dignity towards the group's activities felt. Her career was so much longer than the rest of ours, and yet she would adjust how she acted just to accommodate us, in a good way. She came to love us members and she truly felt stronger about the group than any of us. I could feel that in her just by spending time with her, and that made me recognize once more how we all loved the group. The one thing we all had in common was our love of Morning Musume — it was like the axis around which we tied the rope that held us all firmly together.
— Even the general public was making noises along the lines of this being Morning Musume's "counterattack."

Kudo: The more that people were paying attention to us, the more I felt I had to be someone worthy of that attention. Also, our seniors praising us was a source of energy for me as well. I wanted to be a junior who my seniors could be proud of.
— I understand that you were especially a big fan of the "Michishige☆Eleven."

Kudo: That really was a spirited lineup. It even felt like everyone was excited about the group, and the balance of our performances was just right.
That's why I felt shaken about Tanaka Reina's graduation. She'd been the main vocalist of the group for such a long time and so many of Morning Musume's songs heavily featured her voice. I felt nervous about losing such a pillar of the group, and I also felt that I wanted to be there to support Michishige who was now going to be all by herself.
— On the other hand, expectations for the group under Michishige's leadership were growing even higher and the group became a hot topic in the media.

Kudo: I'd never experienced anything like it. We appeared on a prank show and everything. There was a part of me that felt all giddy, like I was some kind of a celebrity.
The effect it had on our performances was… Especially whenever someone spoke about us on the national TV networks along the lines of, "the current Morning Musume's performances really are incredible!," that'd make us even more focused. Each time, we'd hold these meetings to critique ourselves, trying to find something about us that we could still improve upon. Seniors and juniors alike, we were all moving forward as one unified team.
— Michishige as your leader had become so deified that by the time she graduated from the group, it kind of had the feeling of it marking the end of an era. That must have been difficult for you.

Kudo: While Michishige herself encouraged us by telling us that we would be all right, I did realize how society as a whole was thinking, "is this group going to be okay?" It felt frustrating to know just how little faith society had in us. But I had seen first-hand just how big the media's influence was, so I was of course worried if we were still going to be okay without Michishige; if we would still be receiving offers. But it's not like we could've let Morning Musume to come to an end either way. It wouldn't and it couldn't end. It was our duty to pass the baton forward — we were not the anchors. I strongly felt that way. So when we finished our first tour following Michishige's graduation, that's when I finally felt a little more confident.
— You felt that you could manage on your own.

Kudo: Michishige herself used to flat-out say: "I depend entirely on my juniors when it comes to the singing and dancing." (laughs) But she surpassed us all when it came to talking and the ability to pull the group together. It felt like, if there were ten of us in Morning Musume, then each of us should find one thing we're good at and specialize in that — if we did that, then we'd have ten different weapons at our disposal. I didn't have to do everything by myself — rather, we all had our own weapons that we could use to fight.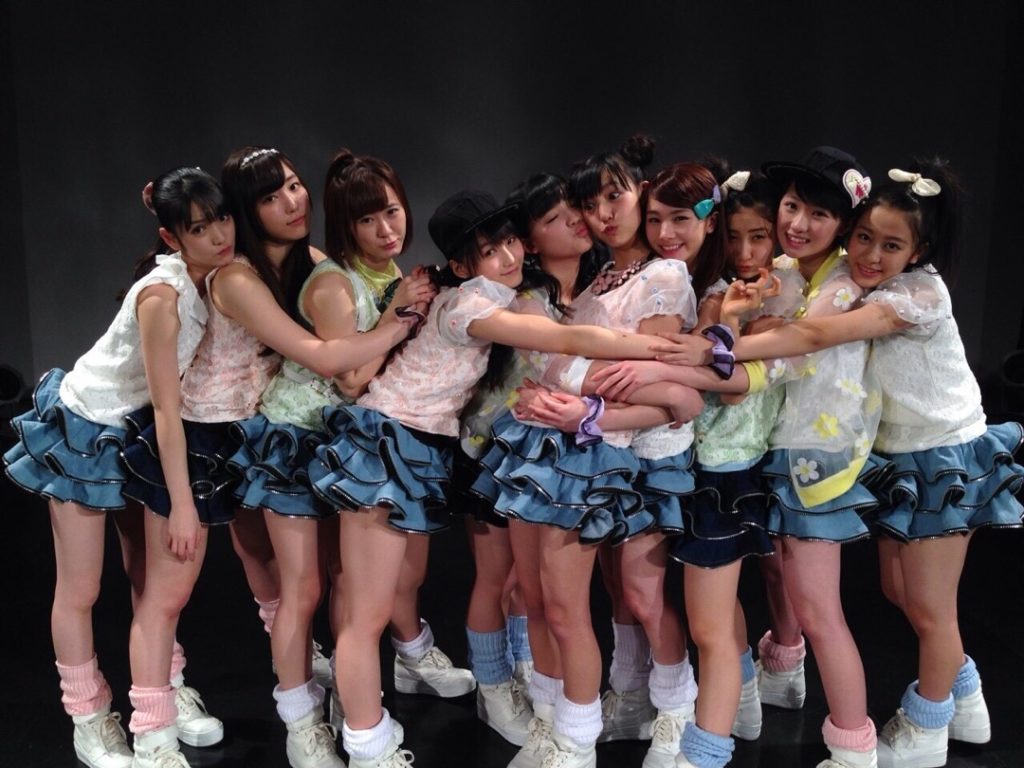 Becoming Someone Who
Does What Needs to Be Done

— But just as you'd managed to get your thoughts in order, Sayashi announced her graduation.

Kudo: Up until that point, the graduations of our seniors had made me sad. I'd always cry. But when I heard about Sayashi's graduation, I simply couldn't cry. We'd finally made it here, but now we were going to fall into crisis. "What about our dancing? What about our singing?" I'd been depending on Sayashi so much, I didn't even have the composure to be able to cry.
— When did you first notice something unusual with Sayashi?

Kudo: I never noticed anything changing about her. I don't think it's something that she would've even noticed herself. She just had such an aura about her, and that would reflect back on her so strongly that the pressure, too, must have been incredible. It was on a completely different level compared to the rest of us.
— Do you have any notable memories with her?

Kudo: One time when we were sharing a hotel room, she suddenly said to me, out of the blue: "Duu, you're going to be just fine." Those words left such an impression on me. I didn't realize it at the time, but by then she must have already made up her mind about her graduation. I regret failing to come up with anything to say back to her.
— The ace of the group was suddenly graduating, forcing Morning Musume into a transitional period.

Kudo: It's not like we only felt down about it — everyone saw it as an opportunity, too. Even me, I was serious in thinking, "I want Sayashi's parts! If I can fill in for Sayashi, I'll be able to do everything I've always wanted to do!"
— It became incentive for you to speed things up — you needed to grow even more.

Kudo: We got more juniors, too, and with new members… it's always easy for the fans' attention to wander onto the new thing. So I felt that what I had to do was to not leave them any room for their attention to wander, through constantly changing into something else. I was always trying hard to show a new version of myself.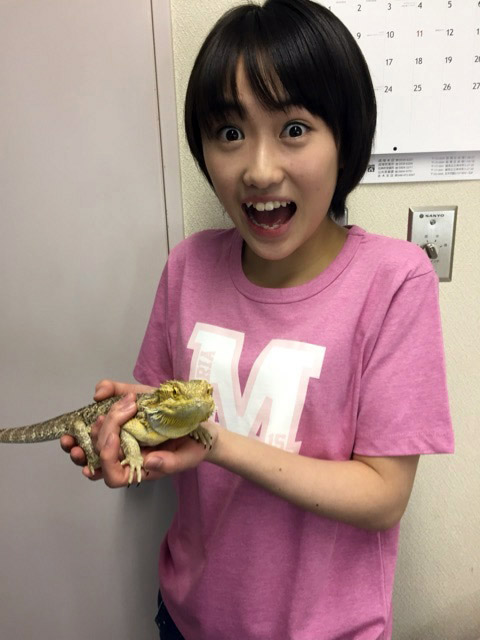 — You became something like the person in charge of the 12th generation's training, showing that "Haru-senpai" side of yourself.

Kudo: Oda Sakura required no effort on our part as our junior, so it was really only with the 12th generation joining that it felt like for the first time we had some real juniors. But I actually feel grateful to the four of them — I was able to grow quite a lot as a person myself thanks to them.
— In what ways, for example?

Kudo: Just like… If you're going to tell someone off for something, you better make sure you know how to actually do it yourself first. I had to set an example to the four of them. That in turn would give me opportunities to re-examine myself a lot more, and I enjoyed watching over these girls who knew nothing, gradually absorbing things and developing. And as they developed, that would then make me nervous. As I spent time with them, I was able to better figure out how I wanted to be and do my best.
— Makino Maria previously said how, "Kudo is always the first to do everything!"

Kudo: As someone who simply couldn't stand out in our performances, I wanted to at least become someone who could get the obvious things done like they were nothing — 100% perfectly. I'd always had a mindset like that. I hate meaninglessness. And if the people around me would act because they saw me do something first, then all the better. If Makino noticed that about me, then it was ultimately all worth doing. (laughs)
— Your juniors all grew to be very capable themselves.

Kudo: They're amazing. I hope they'll go on to teach their juniors, too. I suppose that all ties into the links between Morning Musume. It's not just the singing and the dancing — Morning Musume is also about learning things like that.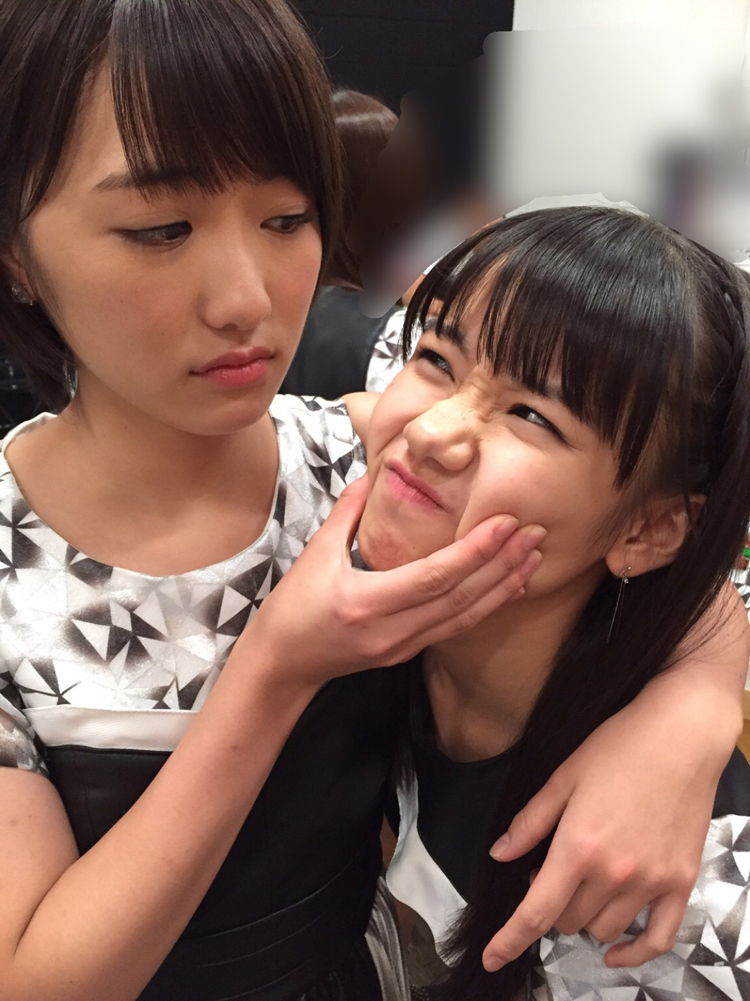 — No matter your position, you were always so serious and stoic. Did you never get exhausted?

Kudo: I believe there were some people who saw me as pretending to be like this "honor student" or "good girl" type. But to me, that felt like the place in which I belonged; a place apart from the singing and the dancing. I lived my life for the sake of having people watch me.
When I first debuted and I'd be meeting my fans at events and such, I'd always think to myself, "You became fans of mine, and yet I hardly ever get to show you myself doing cool things on stage. You barely even get to hear me on the CD's. Is it even any fun being a fan of mine?" And yet, there were people who would support me regardless of all that, and I felt that I had to do something for the sake of people like that. I wanted everyone to keep liking me forever, and since I wanted to maintain that connection with them, I decided that I needed to treat them with love and to always show myself being proper in all areas. It was also for my own sake because I wanted to keep moving forward. So that was something I was always very thorough about; something I did without hesitation.
— That also ties into how you feel about acting, doesn't it?

Kudo: If I was going to play a male role, then I wanted to be thorough about that, too. If there's one thing I left behind for Morning Musume… that type of male role of mine is the only thing that really pops to mind. (laughs) And that also led to me discovering a dream for my future, so I was very glad about that.
— Did you consult Tsunku♂ about your graduation?

Kudo: No, I decided by myself. But right away he told me, "I could tell you'd been thinking about it." I'm very thankful about how Tsunku♂ respects the feelings of the members so much. I was happy to receive from him this song that was like a yell of support to me, where I was the main featured member. But I regret not being able to better convey just how capable I'd become in those six years.
At the rehearsals, I'd think to myself, "if it was Tsunku♂, he might do things this way." I'd try to make my juniors — who didn't how he thinks — understand as well. That's something I wish they could all know first-hand. Not only would he convey his feelings to us through his songs, but even when he guided us, he would do so with love. How they're going to make up for the lack of that, going forward, might be Morning Musume's biggest challenge yet.
Returning the Favor to
Morning Musume

— It has been half a year since your graduation. Has there been anything that's made you notice the heavy reputation of this group with a 20-year history?
Kudo: Even if someone doesn't know "Kudo Haruka," there's no one out there who doesn't know "Morning Musume." Even though I've now graduated, I consider it my responsibility to not cause any harm to that reputation.
— It's something you feel adamant about.

Kudo: It is a heavy reputation. (laughs) It might feel like it's all 41 of us carrying it together, but really it's more like all 41 of us are carrying it on our own. But we all love Morning Musume, we aren't afraid of change, and we have respect for each other — everyone is broadminded like that.
— You're the 41 chosen ones, after all.

Kudo: It really is an honor. I'm glad it's something I strove to be.
— You'll have plenty of chances to return the favor. Do you feel that you gained anything from having been in Morning Musume?

Kudo: The ability to keep going. The ambition to challenge things. Sure, there were times when I lost sight of my objective. But I don't ever give in just because I can't do something — I keep going until I can do it. To challenge things like that… that's something which Morning Musume taught me to do.
— The power of the group is so immense, it'd be all over for you if you gave in.

Kudo: Since there's a constant cycle of new members joining and old members graduating, that means you always keep getting chances. You always shift your gears emotionally and you find yourself standing at the starting line again. There's been so many songs in these past 20 years… It's also important how you take over your seniors' parts. You have to cherish them as you sing them so you can then pass them on to the next person. We have so many different roles.
— Finally: what is Morning Musume to you?

Kudo: It's a place that allowed me to dream. From the day I joined until the day I graduated, I got to dream so many dreams. It even gave me a dream for my future. Whether or not that dream comes true? That's all up to me.
— It's a lovely thing to have a dream.

Kudo: My leading role in the "Story of Morning Musume's Kudo Haruka" has finally ended. Now, the "Story of Kudo Haruka" is beginning. As I proceed forward, I want to always take pride in the fact that I was in Morning Musume.
My Song
"Kimi Sae Ireba Nani mo Iranai"


Kudo: I like both the song and the lyrics. Initially it seems to just depict love, but there's actually so much in there that you can apply to other things, too. And there's parts of it that I can identify with, too. That's why it's a favorite of mine.