1: 名無し募集中。。。 2019/10/29(火) 18:25:03.97 0
https://www.youtube.com/watch?v=oOesTCt7dkg
Sunglasses Nakajima: "I was talking to this top wota of a certain group — this acquaintance of mine who goes to many of their concerts. I was messaging him yesterday and he said he would not be going to the concerts anymore. He said jumping is fun and that with this ban, he's lost the interest to go.

Anyway, according to him, while he does jump he's never gotten into fights because of it, and he does so while still following the rules. Apparently, there's "normal jumping" as well as "jumping that inconveniences others." Normal jumping, you jump while matching it to the songs — some songs have spots where you're expected to jump.

That's not the same as the "inconvenience jumping." The problem is when someone just keeps jumping up and down constantly whenever their oshi is singing — disregarding the song — in an attempt to stand out. Moreover, as there isn't much space, they tend to bump into others which leads to trouble. So that kind of "inconvenience jumping" isn't good, but the person I was talking to said he never did that kind of thing."
3: 名無し募集中。。。 2019/10/29(火) 18:25:56.20 0
That's okay. You don't have to come.
126: 名無し募集中。。。 2019/10/29(火) 19:53:06.83 0
>>3
This.
21. ℃-uteな名無しさん 2019年10月29日 23:29
"Top wota" (laughs)
4: 名無し募集中。。。 2019/10/29(火) 18:25:58.27 0
Sunglasses Nakajima's wota friend: "My jumping isn't the kind that inconveniences anyone."
9: 名無し募集中。。。 2019/10/29(火) 18:27:16.17 0
You not coming saves me a lot of trouble.
15: 名無し募集中。。。 2019/10/29(火) 18:28:12.57 0
Masai: "I-I'm going to stop coming if there's a jumping ban…! (peeks)"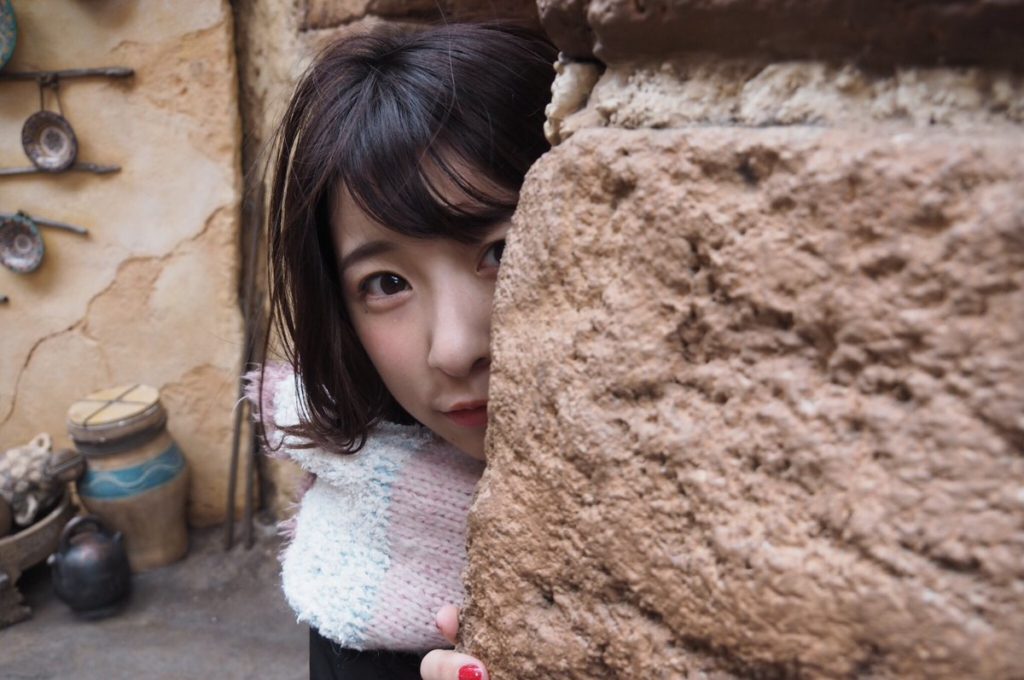 25: 名無し募集中。。。 2019/10/29(火) 18:32:59.46 0
Drive out everyone who doesn't listen to what the staff says.
18: 名無し募集中。。。 2019/10/29(火) 18:29:03.68 0
It's almost as if they were saying there's a difference between "good jumping" and "bad jumping." (laughs)
44: 名無し募集中。。。 2019/10/29(火) 18:37:30.65 0
Good jump
Bad jump
Normal jump
42: 名無し募集中。。。 2019/10/29(火) 18:36:54.58 0
There's no way they could realistically classify different types of jumping, so they have to just ban it altogether. If they did allow normal jumping, then there would definitely still be people doing the kind of jumping that would inconvenience others, too.
63: 名無し募集中。。。 2019/10/29(火) 18:43:41.64 0
Why not jump at individual handshake events?
Getting your oshi to personally watch you jump, you'd be one happy fellow.
45: 名無し募集中。。。 2019/10/29(火) 18:37:34.33 0
It used to be an unwritten rule that the wota who wanted to make noise would all go to the back, but recently there's been more and more people who go to the front just so they can be noticed. This ban is the result of that.
80: 名無し募集中。。。 2019/10/29(火) 18:53:23.82 0
If there are suddenly smaller crowds at H!P venues because of this, then that just goes to show that the only appeal of their concerts was jumping.
85: 名無し募集中。。。 2019/10/29(火) 18:56:03.07 0
It's fun to do it in songs like °C-ute's "JUMP," but this happened because of the people who jump when it's not regulated like that. It's because of those selfish assholes. This ban probably got rid of all of them in one fell swoop.
103: 名無し募集中。。。 2019/10/29(火) 19:04:51.86 0
It's pointless to try to figure out exactly where the jumping becomes an inconvenience. Never mind the details, just warn the people causing the most inconvenience and if they don't listen, ban them from coming at all. That'll take care of most of the problems.
127: 名無し募集中。。。 2019/10/29(火) 19:56:32.96 0
I liked it when everyone would jump together. Back when I was just a newcomer, it made me feel like I'd become a proper wota. But that's something different from the Masai oshi jumping.
128: 名無し募集中。。。 2019/10/29(火) 19:58:46.10 0
I won't really know for sure until I go next year, but when I was at the Musume concert last weekend, I was thinking how it might feel a bit lacking without any jumping.
149: 名無し募集中。。。 2019/10/29(火) 21:18:43.68 0
One wouldn't be able to properly understand why they would put a ban on this unless they've personally experienced someone jumping directly in front of them. You'll get so annoyed that you seriously feel like you could kill them. It's a complex issue.
2. ℃-uteな名無しさん 2019年10月29日 21:47
Without any Masai/oshi jumping, that'll please the women, kids, people who just want to watch, and the short people. Don't do that stuff when you're in the front.
4. ℃-uteな名無しさん 2019年10月29日 21:48
Is seeing the groups perform live not the main objective for these people? The people who only want to jump aren't even properly watching, so if this ban gets rid of them, then the office totally did the right thing.
17. ℃-uteな名無しさん 2019年10月29日 23:00
I've seen wota get into a fistfight because they bumped into each other.
18. ℃-uteな名無しさん 2019年10月29日 23:02
>>17
Seriously?
They made the right choice banning this.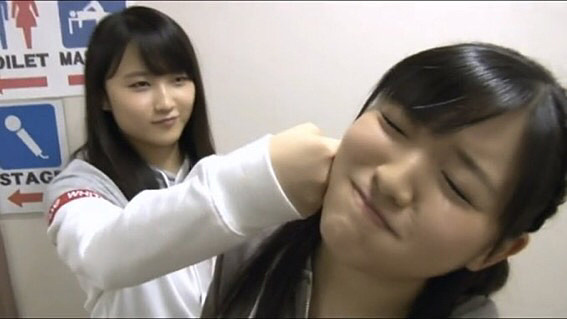 22. ℃-uteな名無しさん 2019年10月29日 23:30
Tsubaki's concerts are full of those annoying wota. It's the worst.
If this gets rid of them all, then I'm thankful for the jumping ban.
46. ℃-uteな名無しさん 2019年10月30日 13:18
They ought to put up some fences at the back row and create a specific Masai area.
25. ℃-uteな名無しさん 2019年10月30日 00:26
I've been a Musume wota for 20 years now, and I can say that there's always been guys like that. The people who go, "they have to listen to me — otherwise Morning Musume is gonna be in big trouble!" In short, they want the staff to listen to and implement their opinions.
Naturally, the staff does not listen to them.
28. ℃-uteな名無しさん 2019年10月30日 00:43
I'd been hoping they would ban the wota who inconvenience others by jumping. I'm more than happy to not have to see them anymore.
113: 名無し募集中。。。 2019/10/29(火) 19:11:30.87 0
I understand wanting to suddenly jump because you're having so much fun at the concert, but going specifically just to jump doesn't make sense to me.
3. ℃-uteな名無しさん 2019年10月29日 21:47
If you're only coming to concerts to jump, buy a fucking trampoline and jump at home.
Source: http://c-ute.doorblog.jp/archives/53964737.html