1: 名無し募集中。。。 2015/12/31(木) 00:06:59.76 0.net
Fukumura Mizuki: That reminds me. The other day the four of us (9th gen) we're talking about Riho-chan when suddenly I got a phone call from Yoshizawa-san.

— Ooh! Yoshizawa Hitomi-san!

Fukumura: She was like "so how are you lately?" It was such perfect timing, it caught me off-guard. So then we all took turns talking to her one-by-one — and all of us for a pretty long time, too.

— Maybe she could somehow sense that the four of you were together at the time?

Fukumura: I know, right! That's what surprised me. Anyway, she's a senpai who graduated before any of us had the chance to be in the group alongside her, and yet she cares about us and wants to talk to us. It made me really happy. She came to see our Budokan concert the other day, too. She was like, "let's go out by the five of us sometime!"

— Yoshizawa-san invited you?

Fukumura: She was like, "You're the senpai of the group now. I'm sure it can't be easy, so let's go out and blow off some steam!"
http://news.dwango.jp/2015/12/30/69573/idol/7/
2: 名無し募集中。。。 2015/12/31(木) 00:08:37.25 0.net
Yoshizawa's such a good guy.
13: 名無し募集中。。。 2015/12/31(木) 00:23:26.00 0.net
Ah, it's that best friend of Ikuta's.
10: 名無し募集中。。。 2015/12/31(木) 00:18:22.21 0.net
They haven't worked together and have barely even made any appearances together, and yet she sees right through them. Makes you think Yoshizawa might've had some difficult times herself.
20: 名無し募集中。。。 2015/12/31(木) 00:26:59.14 0.net
It was fun to watch how carefree everyone was during Yoshizawa's time as the leader.
I'm guessing everyone was like that because she was the leader.
23: 名無し募集中。。。 2015/12/31(木) 00:27:58.42 0.net
Reina has said that the first senpai she opened up to was Yoshizawa-san.
27: 名無し募集中。。。 2015/12/31(木) 00:29:45.47 0.net
Sayu would be good to have around as support, but I guess that's not happening right now. I'm grateful they have a senpai like her. I think the age difference might actually make it easier for Fuku-chan to talk to her openly.
28: 名無し募集中。。。 2015/12/31(木) 00:30:20.81 0.net
One time when Gaki-Kame weren't even talking to each other, Yoshizawa intervened and made them reconcile. Kamei told this story on a DVD just before her graduation.
33: 名無し募集中。。。 2015/12/31(木) 00:31:36.30 0.net
>>28
My first time hearing this. Who knew?
41: 名無し募集中。。。 2015/12/31(木) 00:35:34.30 0.net
Ikuta and her once went scuba-diving for SATOYAMA to preserve coral reefs.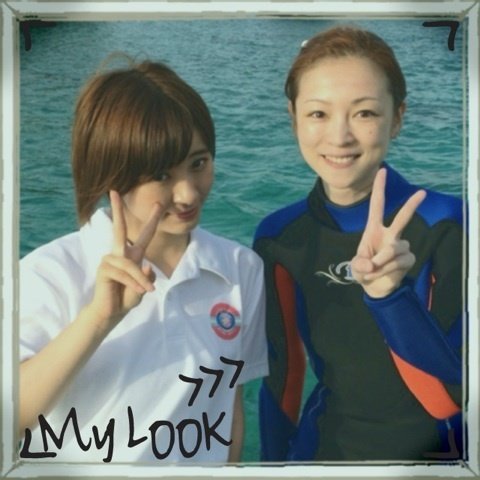 34: ルウ 2015/12/31(木) 00:31:45.31 O.net
She must be busy after just recently having gotten married, and yet she has time to care about her juniors with whom she was never even in the group with…
39: 名無し募集中。。。 2015/12/31(木) 00:34:12.40 0.net
Just how cool is she? (`・ω・´)
47: 名無し募集中。。。 2015/12/31(木) 00:37:11.28 0.net
She might seem kinda thickheaded, but Yoshizawa is actually looking over all of them.
51: 名無し募集中。。。 2015/12/31(木) 00:40:04.54 0.net
I like the episode of how back when she wasn't the leader yet, Yoshizawa was the first notice how Yaguchi looked to be feeling a bit down. But she didn't feel right approaching her directly since she's her junior, so she phoned her generation-mate, Yasuda, told her about it, and asked her to phone Yaguchi to try and make her feel better.
61: 名無し募集中。。。 2015/12/31(木) 00:45:14.95 0.net
She was out drinking with Sanma and others. She got completely hammered and was then like "alright, let's go for some karaoke!" Immediately after saying that, though, she got into a taxi and went home by herself. That was funny. It's rare to see a person like Yossie who's so honest and upright and yet so lovely.
63: 名無し募集中。。。 2015/12/31(木) 00:45:28.98 0.net
If there was even one member like her in 9th gen, I think everyone would be so much more honest about their feelings.
69: 名無し募集中。。。 2015/12/31(木) 00:46:53.72 0.net
Are there any members similar to Yoshizawa? Ikuta? Kudo?
74: 名無し募集中。。。 2015/12/31(木) 00:49:28.90 0.net
>>69
Those two both dress like guys, but they're girls on the inside. There's no other girl who's just like a middle-aged dude on the inside like Yoshizawa. (laughs)
76: 名無し募集中。。。 2015/12/31(木) 00:51:03.06 0.net
Didn't someone once say that Yoshizawa is actually the girliest member of the group? And that like it was actually Ishikawa who was more like a guy?
79: 名無し募集中。。。 2015/12/31(木) 00:52:23.77 0.net
She's been called sensitive. That's probably why she's so good at knowing what the other members are thinking.
84: 名無し募集中。。。 2015/12/31(木) 00:53:35.81 0.net
Yossie is famously diligent. She sends all the members birthday messages at exactly midnight.
72: 名無し募集中。。。 2015/12/31(木) 00:49:07.00 0.net
Yoshizawa may look like a cool cat on first glimpse, but she was actually quite a passionate leader. When Aruiteru became the weekly no. 1, she let all the past members know about it and thanked them.
85: 名無し募集中。。。 2015/12/31(木) 00:55:28.18 0.net
Yoshizawa is so cool that even Sayu once said she could date her — even if she wasn't a man.
48: 名無し募集中。。。 2015/12/31(木) 00:37:47.39 0.net
What a great senpai.
0: Henkka 2016/04/10(日) 00:00:00.00 0.net
Bonus picture: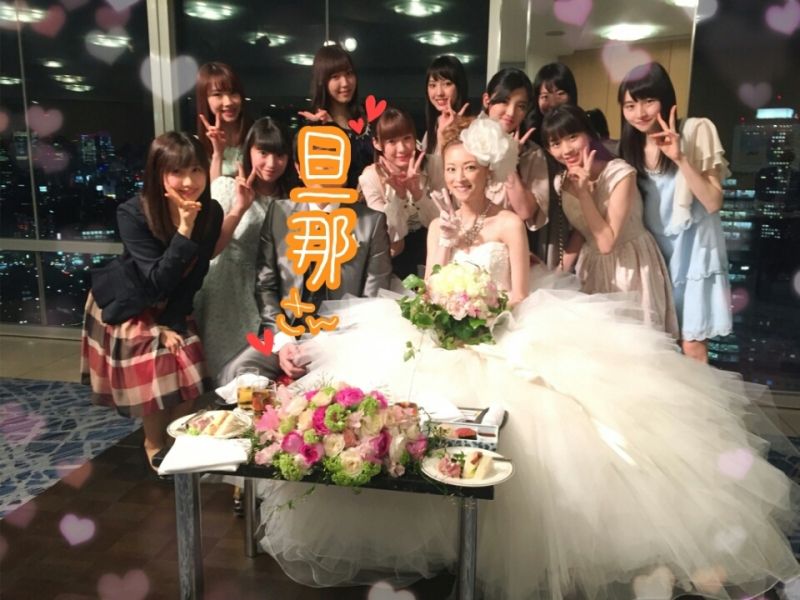 Source: http://helloprocanvas.ldblog.jp/archives/47378580.html