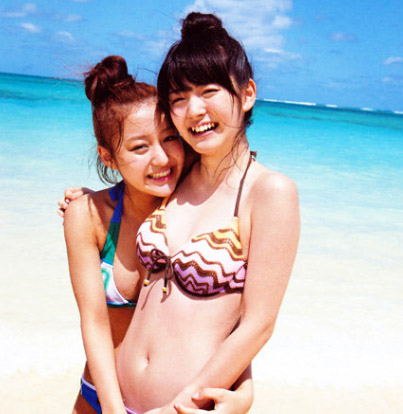 1: 名無し募集中。。。 2014/06/08(日) 17:09:52.22 I.net
かたっぺ @katappe 2014/6/8 10:23
【°C-ute Zama】
Nakajima: "Me and Airi were taking a bath together and Airi got out before me. When I got out afterwards, Airi was sleeping while wearing only a pair of panties and a loose bathrobe just barely covering her shoulders. I just thought to myself "yeah, that's the Airi I know alright…""
Hagiwara: "I'm tired of seeing Airi's naked body!"
2: 名無し募集中。。。 2014/06/08(日) 17:10:37.93 0.net
Same here.
10: 名無し募集中。。。 2014/06/08(日) 17:14:44.93 0.net
Does this mean that she doesn't get tired of seeing Nacky naked?
6: 名無し募集中。。。 2014/06/08(日) 17:13:46.23 0.net
Airi takes baths with the other members? I thought I remembered her saying that she refuses to do so…
23: 名無し募集中。。。 2014/06/08(日) 17:25:39.88 0.net
>>6
That was back when she was in 6th grade.
16: 名無し募集中。。。 2014/06/08(日) 17:17:38.73 0.net
What about Yajima?
12: 名無し募集中。。。 2014/06/08(日) 17:15:00.04 0.net
25: 名無し募集中。。。 2014/06/08(日) 17:26:32.16 0.net
She's trying to say that Airi's the kind of woman who waits for you in bed wearing just a pair of panties while you're taking a shower.
28: 名無し募集中。。。 2014/06/08(日) 17:29:16.13 0.net
There was an episode about how Takayuki-kun (Airi's little brother) went to wake up Airi as requested by their mother, only to make the troubling find that she was sleeping naked. (laughs)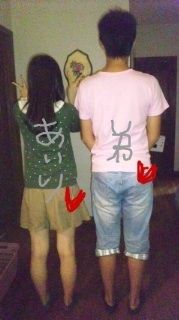 29: 名無し募集中。。。 2014/06/08(日) 17:30:36.53 0.net
This was when they were staying at a hotel, right? It'd be one thing if it was an onsen, but two adults getting in a hotel bathtub together can't be normal, can it?
30: 名無し募集中。。。 2014/06/08(日) 17:33:03.24 0.net
I don't know about younger girls, but older women do that quite a lot, don't they?
31: 名無し募集中。。。 2014/06/08(日) 17:33:45.26 0.net
Okai, Nakajima and Hagiwara have taken baths together by the three of them since ages ago, though there was that one period of time when Okai wouldn't join them.
32: 名無し募集中。。。 2014/06/08(日) 17:45:22.09 0.net
There are lots of episodes of Nacky/Airi and Maimai/Airi taking baths together.
34: 名無し募集中。。。 2014/06/08(日) 17:49:03.13 O.net
Yeah, but like… imagine your group of friends from your school sports club or something — you don't ever say stuff about one of them like "yeah, I'm so tired of seeing that guy's dick."
38: 名無し募集中。。。 2014/06/08(日) 17:54:23.78 0.net
Maimi's talked before about seeing Airi sleeping without any clothes on, too.
43: 名無し募集中。。。 2014/06/08(日) 17:58:01.74 0.net
So everyone's tired of seeing Airi naked…
44: 名無し募集中。。。 2014/06/08(日) 17:58:32.05 0.net
Sayu and Eri have talked about taking baths together, too. I wonder if normal girls do that kind of thing as well.
45: 名無し募集中。。。 2014/06/08(日) 18:00:45.66 0.net
Sure they do.
52: 名無し募集中。。。 2014/06/08(日) 18:04:18.46 0.net
Was there ever a thread about the episode of how all the members of °C compared their naked bodies? I'd really quite like to talk about that.
54: 名無し募集中。。。 2014/06/08(日) 18:05:37.88 0.net
>>52
Go right ahead and talk to your heart's content.
55: 名無し募集中。。。 2014/06/08(日) 18:07:03.49 0.net
>>52
That didn't happen in the bath, but in their hotel room. The five of them got completely naked and compared each others' bodies. That was the first and so far last time it's ever happened.
56: 名無し募集中。。。 2014/06/08(日) 18:09:29.22 0.net
I think it was their hotel room in Hawaii, right?
59: 名無し募集中。。。 2014/06/08(日) 18:12:16.53 0.net
Apparently everyone had their separate rooms, but they all got together in one of them and that's where they did the naked body comparing.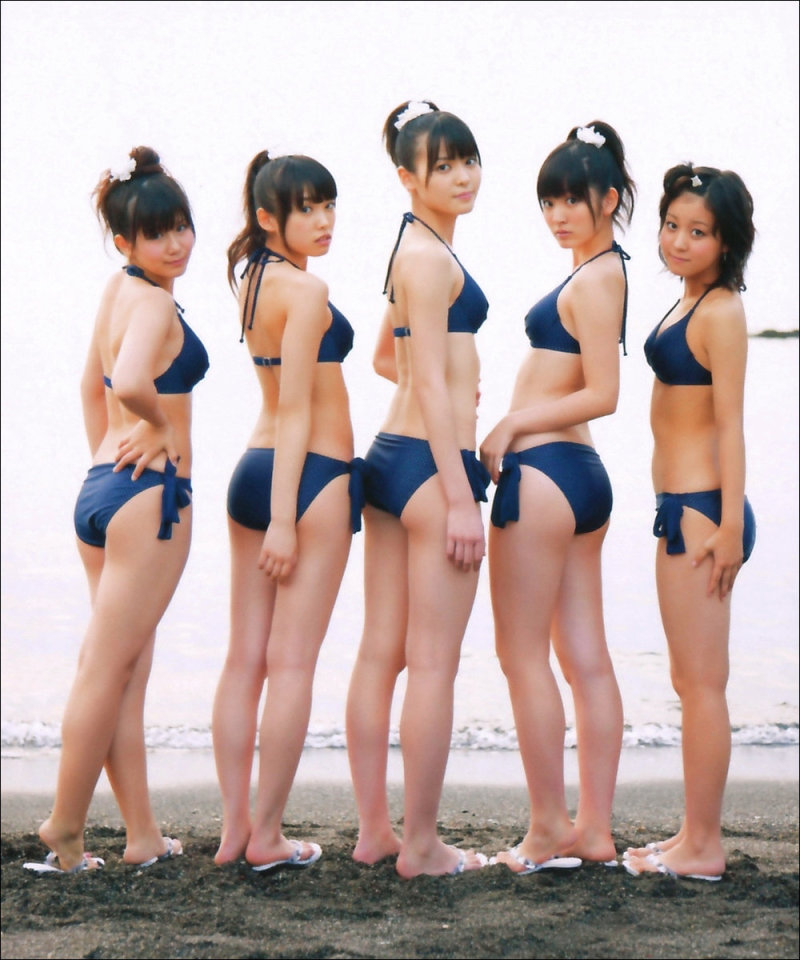 57: 名無し募集中。。。 2014/06/08(日) 18:10:15.85 0.net
After comparing each others' naked bodies, apparently everyone's main impression was "wow, so everyone really is different in their own ways!"
63: 名無し募集中。。。 2014/06/08(日) 18:17:20.35 0.net
>>57
What? What exactly is different about each of them?!?!?!
Oh. Down there, they meant.
65: 名無し募集中。。。 2014/06/08(日) 18:18:28.48 0.net
Everyone getting together in one room is probably normal for them, but I guess it must've been something about the "we're in Hawaii!" atmosphere that made them do it. That's the part that makes my imagination run wild. Just what exactly was it that made them all take off their clothes? How were the members standing around? It feels like I'm about to go crazy just thinking about it.
69: 名無し募集中。。。 2014/06/08(日) 18:34:08.57 0.net
So they were all standing around naked, comparing themselves in front of a mirror? Michishige has said that she and Aneshige take baths together and compare their naked bodies daily.
73: 名無し募集中。。。 2014/06/08(日) 18:40:53.68 0.net
Okai has a complex about her chest, so I think it was perhaps Maimai who first suggested they all take off their clothes.
They were probably first talking about swimsuits when someone said they admired Maimi's long legs. Then the conversation took a turn towards everyone being amazed by how big Okai's breasts are, followed with Maimai starting to insist Okai show them to everyone. Okai probably didn't want any part of it but since everyone kept pestering her about it, she said "fine, but only if you all go first!" Surprisingly, Maimi was probably all for it, smugly saying "Sure, no problem! But remember, you have to take off your clothes then, too, Chissaa!"
Nakajima asked something along the lines of "okay, so who'll take their clothes off first?!" and Okai said "naturally it'll have to be Mai-chan since she's the one who started this whole thing!"
Maimai — despite resisting at first — grinned, turned around and said "don't look!" as she took off her clothes with her back turned towards the members.
"Oh God, this is so embarrassing! Don't look! Someone hurry up and take off your clothes, too!"
Maimi's whole face was steaming as she said "okay, Mai-chan did it so I'll go next!", quickly took off her clothes and, standing dauntingly in front of everyone while stark naked, asked "who's next?"
Nakajima made a lousy excuse about how she'd have to strip next since everyone's so bored of seeing Airi naked already. She turned to face away from everyone and started taking off her clothes. Seeing Nakajima's flawless proportions, Maimai involuntarily muttered "wow… your body's so beautiful, Nacky."
Nakajima, while hiding her private areas with both her hands, said "Okay, I did it so hurry up! Your turn, Airi!" Airi started joking around by humming a song as she took off her clothes. When she was finished, she did an overly unnatural "nnnooo, don't look~!" gesture in an attempt to hide her body.

Once everyone had finished taking off their clothes, Maimi said "Okay, Chissaa. We're all done. Now it's your turn."
Okai sulkily said "Alright, alright already! Fine…" She hesitantly took off her clothes, all the while muttering complaints under her breath. Immediately upon seeing Okai's breasts, Maimai once again reacted involuntarily.
"Wow! Chisato, you're huge! Those are seriously HUGE!"
And that's pretty much how it played in my head. It's all nothing but my wild ideas obviously.
77: 名無し募集中。。。 2014/06/08(日) 18:47:29.75 0.net
>>73
You're a fool… but my favorite kind of fool.

86: 名無し募集中。。。 2014/06/08(日) 20:01:58.98 0.net
>>73
This is literary genius on the level where it should become a copy-paste that's passed down to future generations. (laughs)
101: 名無し募集中。。。 2014/06/08(日) 21:48:25.78 0.net
If they're bored of seeing her naked, then they ought to show us what all the fuss is about, too.
99: 名無し募集中。。。 2014/06/08(日) 21:41:43.03 0.net
Hearing about these kinds of episodes from idol groups is wonderful.
100: 名無し募集中。。。 2014/06/08(日) 21:45:53.85 0.net
What a fantastic thread.
Henkka: Being bored with Airi's naked body is a first world problem if there ever was one.

Source: http://c-ute.doorblog.jp/archives/38548282.html, https://twitter.com/katappe/status/475538645105930240