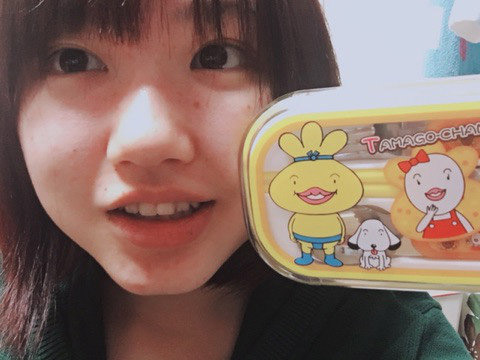 1: 名無し募集中。。。 2017/01/15(日) 02:19:36.65 0.net
170114 Young Town Doyoubi
Akashiya Sanma, Okamura George, Iikubo Haruna, Kudo Haruka, Takeuchi Akari

(After a brief discussion about Peach John underwear in general…)

Sanma: So this brand of underwear is popular among your generation, huh.
Takeuchi: Right.
Iikubo: A lot of people our age wear them, yes.
Sanma: So even you wear Peach John?
Takeuchi: I do, yes. (laughs)
Sanma: Wooow.
Takeuchi: "Wooow." (laughs)
Kudo: "Wooow." (laughs)
Sanma: What about you? (laughs)
Kudo: I don't, no. (laughs)
Iikubo: (chuckles)
Sanma: Hahahaha. Ah, I know! You must wear, like… You wear underwear with anime prints on them, don't you?
Iikubo & Takeuchi: Hahahahahaha!!
Kudo: Um, I'm not a grade schooler anymore. (laughs) I don't wear anything like that either, no.
Takeuchi: Something like Shimamura then? (laughs)
Sanma: That's another brand for grade schoolers though, right? (laughs)
Kudo: It is!
Sanma: Ah, it is, isn't it? (laughs)
Kudo: Uh-huh…
Sanma: Alright, that's it for this corner.
Iikubo: Yes.
Sanma: Ah! I made her angry.
27: 名無し募集中。。。 2017/01/15(日) 02:31:11.96 0.net
You don't need to be Sanma to be going "wooow" over this.