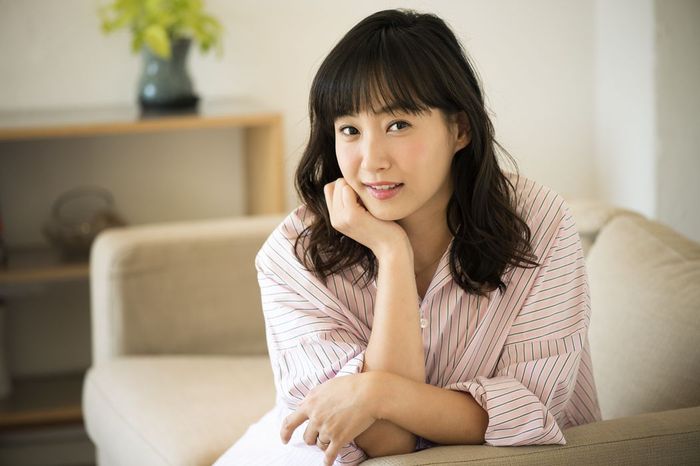 Fujimoto Miki
February 26, 1985 — Hokkaido
2003/01/07 ~ 2007/06/01

Fujimoto: The first dream I ever had was to become a singer. Or rather, it was the only dream I ever had. My grandmother used to take enka lessons and when we'd be singing together, the people around me would praise my singing. That's when the feeling first arose. I decided that I would aim to one day become a singer.
— You then took part in an audition — namely, the one for Morning Musume's 4th generation.

Fujimoto: As an elementary schooler, I was in shock when I first saw Amuro Namie. Someone like her… she was a miracle. But I lived in the countryside of Hokkaido and there were no auditions anywhere. "ASAYAN" was the biggest audition that was held even in Hokkaido, and that's why I thought to apply.
— You ultimately failed the 4th generation auditions. Not long after, however, you made your solo debut.

Fujimoto: I made it as far as the third round. But because I had already previously failed in the Komuro-produced audition — also held on "ASAYAN" — I knew from experience how passing wasn't that simple. I thought that I would just wait and try my best again when my next chance came.
But that's when I suddenly received an invitation from the company to come and do lessons with them, and so I moved to Tokyo.
— A big decision for 16-year-old Mikitty.

Fujimoto: It had already been my plan to save money and move to Tokyo in order to apply for auditions and become a singer, so I just felt lucky. There was no hesitation on my part.
— Even though there was no guarantee that you would actually be able to debut?

Fujimoto: I had decided that I was going to pursue my dream until the age of 27 so I didn't feel anxious about that. It was for no particular reason… 27 just seemed like a number that, if it was still a no-go even at that age, then I'd have to re-think my future. But I had arbitrarily decided that as long as I was still under the age of 27, I was going to keep on that path.
Not that I'd even told anyone about any of this. (laughs)
— You were very mature.

Fujimoto: I'd always had a very realistic outlook on life ever since I was little. I never asked my parents for advice. I'd simply decided that I was going to choose for myself what I do with my life. A more negative way of putting it would be that I was a cold-hearted person. But then again, am I any different today…? (laughs)
— Not in the least. (laughs) In any case, you had failed the audition. But you didn't give up, and the staff tells me they still haven't forgotten how you just sparkled when they first came to meet you at the station in your hometown.

Fujimoto: Is that so? (laughs)
— Yes. They said your "sparkle" was off the charts.

Fujimoto: It must've just looked that way because there's nothing else there at the station! And since it's that's kind of a place, I had to take action in order for anything to happen. I just felt very positive about going to Tokyo to do my best with the lessons.
— Did you feel confident?

Fujimoto: I felt eager.
— Up until the debut, your days were filled with lessons. But I also heard that they made you get some real-world experience by having you help out at the office.

Fujimoto: I was only a 2nd grade high school student after all. I'd never been in the work force before, so I'd do things like serve tea and take calls at the office.
The Long-Awaited Solo Debut!
And Then…
Fujimoto: From the very beginning I'd been told that if I was to debut, they were thinking it was going to be specifically a solo debut. So for me, I was just thinking to myself, "finally!"
— And it was a spectacular debut.
Fujimoto: I got to go around promoting it in many different places, and there were these hanging advertisements in trains and on large signboards all around town… I was thankful about how they put so much effort into it. There was suddenly so much attention on me, it really felt like society was thinking, "First, Morning Musume. Next, Matsuura Aya. And now…?!" I just had to do my best.
— It was a hectic year for you. You even made a successful appearance on NHK's "Kouhaku Uta Gassen." But just then…!
Fujimoto: I felt conflicted. I had failed the Morning Musume audition, gotten to have a solo debut, and I'd striven to do my best. And yet, I was now suddenly being told to join the group. I was like, "…hey!"
— Did the thought of withdrawing cross your mind?

Fujimoto: I didn't know what to do. My mind was blank. I mean, I'd just been told — out of the blue — that I was to join Morning Musume! (laughs)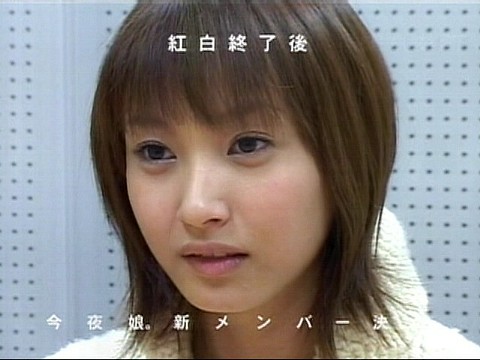 — And it was right after "Kouhaku," too.

Fujimoto: I walked in thinking it was going to be an interview or something since there were cameras and everything. That's when I was given the news. I could immediately tell that the matter was not up for discussion.
— They could have let you properly establish yourself as a solo artist first.
Fujimoto: Seeing as Morning Musume was part of the same Hello! Project, I had viewed them as my rivals. But now, I was suddenly being told to join my rivals. So it was like, "…What? What is this?"
— In the end, though, you convinced yourself. You became a Morning Musume.

Fujimoto: Ultimately, I had to… seeing as I had now joined the group. It took a while to get used to it, but once I did, I simply started doing my best there instead.
— "Shabondama" was the first song for you. That was also when the group was at its biggest.

Fujimoto: I went from being by myself to being with 14 other people. The biggest hurdle for me was dancing. I was frantically trying to learn my positions. Like, "where do I stand?!" (laughs) Even with songs that everyone else could already do, us new members would have to play catch-up. The dancing really was the toughest part.
— It must've also been tough trying to stand out among that many other people.

Fujimoto: Yes. It's not that I wasn't trying — I was trying, just like everyone else. But I received some lines even though I wasn't the lead on that song, and some of the members didn't like that. When shooting the music video, I was told by other members that my movements were causing water to be splashed on them. But I couldn't help it even if the other members hated me. None of it was my choice, neither me joining the group nor me receiving lines.
— It's no wonder something like that would have some people in the group talking.

Fujimoto: It was the same thing when we were split up into Sakuragumi and Otomegumi. It wasn't me or any of the other members deciding those lineups. And yet, for some reason or the other, it just felt like Sakuragumi was the main group. That's when I decided that I just had to do what I could on my own — if I didn't, it'd all be over for me. I stopped comparing myself to others.
— How were your relationships with the other members?

Fujimoto: That was another complicated issue. I was treated like a 6th generation member and yet it was like, "am I officially a 6th generation member though?" The other members would all help out their generation-mates, but to me it felt like I had none. I was constantly thinking about what I should do. Seeing me in that weird position, the other members must've felt awkward about it, too. Thus, they all kept their distance.
— Did your seniors' feelings towards you change at all when you went from solo artist to member of Morning Musume?

Fujimoto: I'm pretty sure they wanted to try and place me somewhere within that Morning Musume "mould," but they quickly discovered that they couldn't quite make me fit. (laughs)
— So you were even aware of it yourself.

Fujimoto: It's not that I didn't want to fit in — I only felt that it wasn't necessary for me to do so. My thinking was that as long as we all agreed to do our best as Morning Musume, then there wasn't a need to emphasize that whole "camaraderie" aspect of it. If we were headed in the same direction, it was okay for us to be detached. That was my stance.
— You'd experienced being a solo artist, and now you were thinking what the meaning of you being in Morning Musume actually was.

Fujimoto: One thing I felt especially strongly was that it would be pointless if I was just another "good girl" like all the other new members. I felt that if I was someone who simply did as she was told, people would think there hadn't been any point in putting me in the group in the first place.
I had made my solo debut a year prior to the 6th generation. People knew my name and they knew my face. And since that was the case, I felt that I shouldn't be trying to fit in.
— From that point on, you started openly showing how strong-willed you were.

Fujimoto: First and foremost, I wasn't going to lose to anyone. And not just on-stage, meaning performing and singing, but off-stage as well. I was resolved to secure my position by my own strength.
— Off-stage, too…?

Fujimoto: If you can't win off-stage, you won't win on-stage either. That's how it is with all communication between both the members and the managers.
— That's scary. (laughs)

Fujimoto: I didn't mind being hated. I thought nothing of it. And because I felt that way, it could make me come across as arrogant. Even when the instructors said they were going to put me in the back row, I would just be thinking, "Go right ahead. Doesn't matter where you put me, I'm still going to stand out!" I was so young. (laughs)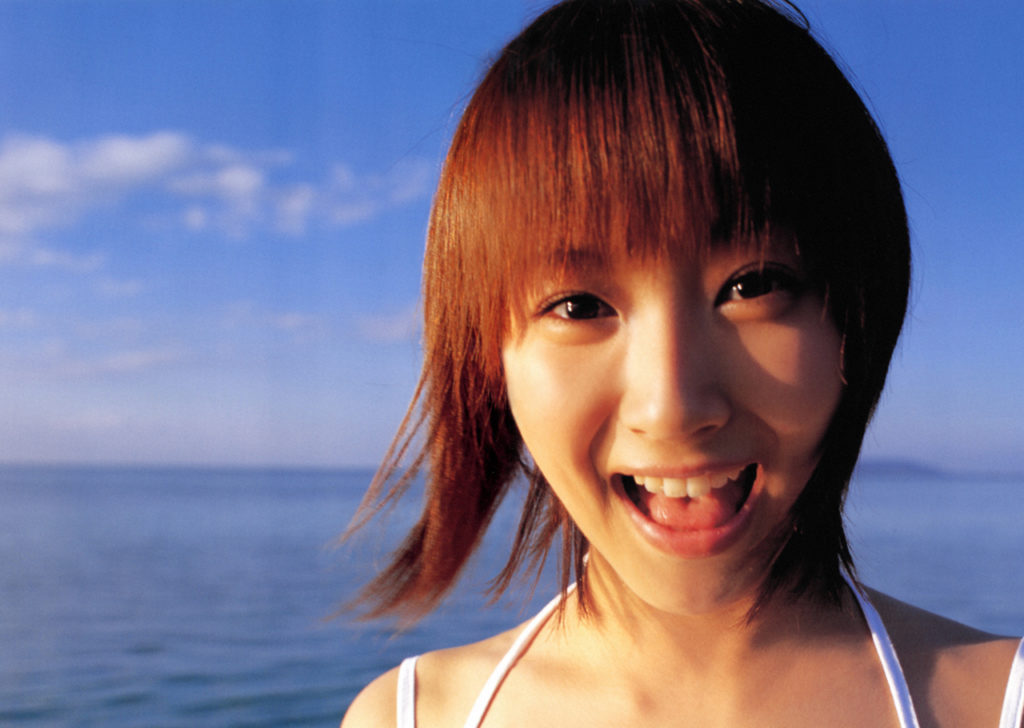 — You had a combative attitude.

Fujimoto: If I felt that I was right about something, I would always insist on that. And if I was really wrong about something, I wanted it to be explained to me in terms that made sense to me. Otherwise, I would not accept that I was in the wrong.
For example, let's say there was a part in the choreography where we had always turned left up until now. Then, suddenly, one of my seniors would suggest that we turn right instead, and the instructor would agree. But by that point we'd all have physically mastered the choreography — it would be crazy to change it. Sure, if the instructor had a proper reason for wanting us to suddenly turn right, I would be okay with it. But if they were changing it just because, I was not going to go along with it. No way.
— Wow…
Fujimoto: Even Yoshizawa Hitomi would be trying to stop me, going, "you shouldn't say anything, Mikitty…" (laughs)
But I mean, if you always prioritize your seniors like that, you will physically never be able to make it to the front. And yet, at the venues and stuff, it's like you're supposed to be telling them to "do their best." Common sense says that if they just let me pass, there would be no problem. So it's like, "why don't you move out of my way instead?"
Fundamentally, I feel that senior-junior relations don't matter the least bit when it comes to performing. We're talking about Morning Musume's entire outward appearance — it's completely ridiculous to even bring seniority into that.
— That was your mindset in the beginning. And yet, the other members eventually all came to rely on you.

Fujimoto: At some point, it became my role to convey the members' feelings to the instructors and managers. But to me, I was only doing it because it felt right to me. I can take action at times like that, and it did feel like I was doing my part.
— You were definitely a breath of fresh air for Morning Musume.

Fujimoto: While it does also depend on your personality, I really do feel that you're going to be fine as long as you do what feels right. Yes, we were all members of Morning Musume. But everyone has to fight for themselves if they wish to go higher. I saw myself as standing there as me. To me, that was normal.
Idol = Samurai

— What kind of a position did you come to hold within the group?

Fujimoto: I think they just gave up on me. (laughs) The others recognized how this was just the kind of person I am, so there was no need for me to pretend to be a good girl. (laughs)
— You were still a teenager. You must have also experienced some painful things; things that troubled you.

Fujimoto: I was never good with group activities, so yes, there were also difficult things. I was spending more time with these members than with my own family… it could get bothersome. But I liked the work itself, so I got over it.
— I'm sure you felt like you had to be constantly alert.

Fujimoto: Non-stop. (laughs)
— Did that not tire you out?

Fujimoto: I believe that's actually what got me through it. It became a source of motivation.
— Was it not uncomfortable being in the group, not having anyone among its members who you could confide in?

Fujimoto: Me and Yocchan would talk quite a bit thanks to futsal. After we started doing Gatas and the more serious we became about it, the more I could relate to my teammates.
— I would think, though, that your activities in Gatas were quite far removed from the image of the artist that you had envisioned for yourself.

Fujimoto: Well, it was a place for me to showcase just how much I hated to lose. So I enjoyed it — that whole feeling of, "we're not going to lose to anyone!"
— You would often show facial expressions that one would never think to see coming from an idol.

Fujimoto: At the time, Hello! Project were the top idols. That's why I had this sense of duty: I felt that we had to be at the top even when it came to futsal. "We're absolutely not going to lose!"
— What a great sense of duty.

Fujimoto: It was the same as when I was in junior high school. I was in the volleyball club myself, but had we one day played some badminton instead, I would've only considered myself a true winner after I'd beaten everyone in the badminton club. (laughs) I didn't see any point in just being amateurs together. I wanted to beat the pros; go all the way to the very top. That's why even with futsal, I didn't see any point in us being just a "celebrity team."
— Growing up as the youngest of four siblings, you had always hated to lose.
Fujimoto: If I was going to do something, I wanted to make it to the top of that thing. And if I wasn't doing something, I had no interest whatsoever in that thing. I'm very much an "all or nothing" kind of person.
— A strong will really is essential for idols.

Fujimoto: The moment you stop caring even if you do get buried, that's exactly what will happen. Being strong-willed is absolutely essential.
— When did you feel like you had finally ensured your position in the group?

Fujimoto: I never did. I was always fighting. As long as you're an idol, you never get to relax. It's the same as if you were a samurai. (laughs)
— You certainly brought some stimulus to the post-Golden Era Morning Musume.
Fujimoto: I'm not sure whether or not that stimulus was necessary though. (laughs) But that's the way it has always been in Morning Musume. Everyone struggles to get those lines and center positions, and that leads to mutual improvement and the strengthening of the group. That course of events led to the Morning Musume of today.
— You were all rivals.

Fujimoto: It's not enough to just be friends with each other. When you're rivals with someone, that means you also acknowledge one another. That's why I think it's so important.
— And it was Tsunku♂ who decided to put that same, assertive girl into the group.
Fujimoto: That reminds me. On the day I was put into the group, Tsunku♂ said that I was a "detonator." (laughs) I didn't really know what he meant by that though…
I didn't get to talk to him much on a regular basis. It was more that I'd just receive advice from him in recordings, dress rehearsals, and when he came to see our concerts. Times like that, he would often catch on to the changes in my facial expressions.
— He would show his thoughtfulness through your songs as well.

Fujimoto: I was especially surprised by "Joshi Kashimashi Monogatari." It was like, "You knew that about me? You noticed?" And not just with me, but the other members as well.
— As expected of your producer.

Fujimoto: But it's not good enough for us to just be produced — after all, we're the ones doing the performing. We can't be satisfied with just being told how to express ourselves, but also think how to act by our own selves. We're given the songs, lyrics, positions, and choreographies. That's all. With everything else, we have freedom. There's a good unevenness to the group, so as long as they don't hold themselves back too much, Morning Musume's greatness will surely continue to flourish.
— So what were some of the most memorable experiences that the "samurai," Fujimoto Miki, had in Morning Musume?

Fujimoto: Yaguchi Mari withdrew from the group the day before a concert, and in the evening we all anxiously went over our new line distributions and positions. Even at times like that, the show must go on and you can't get careless. It was a critical moment for the group, but when we all got through it together it made us even more unified.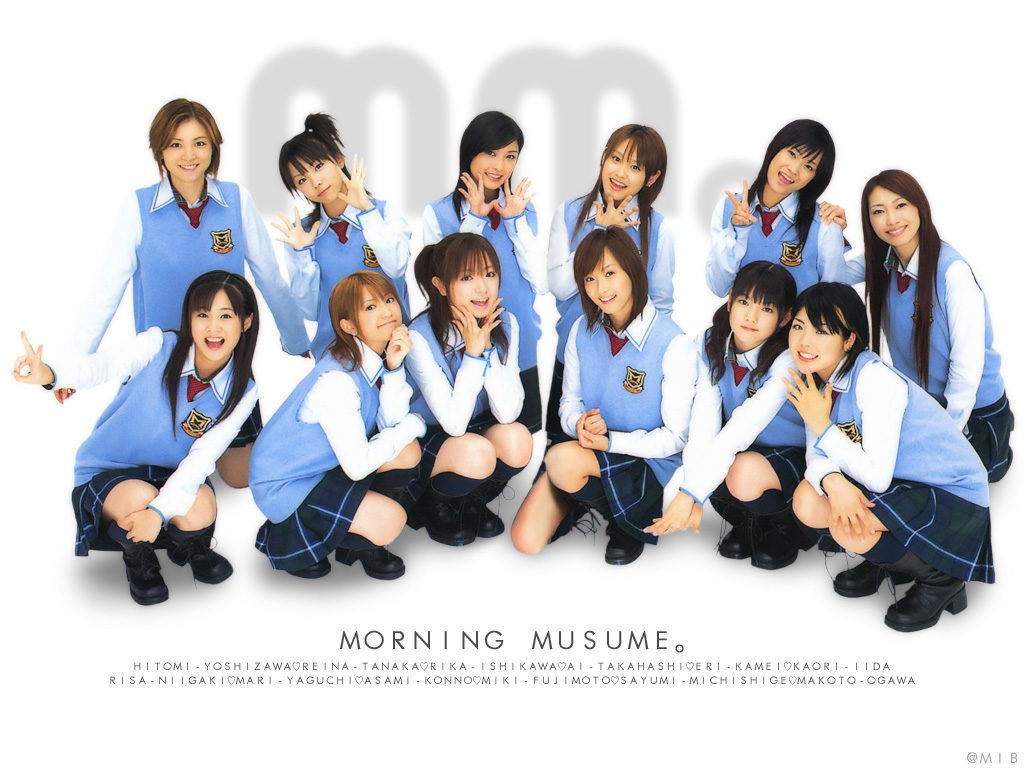 — You really are so earnest and serious when it comes to performing.

Fujimoto: One thing I've always been consistent about is that if I'm going to do something, I want to do it properly. I'm not trying to be cool about it — I just feel like there's nothing more embarrassing than doing something in a mediocre way.
— You're actually surprisingly well-suited for group activities.

Fujimoto: People tended to think that my perspective was too far removed from Morning Musume; that I had a cold attitude towards idol activities; that I didn't see it as being a team effort. And I used to think that way myself, too.
But then there would also be things that made me think, "maybe I actually like team sports." You can't do everything your way when it's a team sport, right? But that limitation would make me get even more fired-up. It's not enough for me alone to do my best — I'd also have to tell the members who couldn't do it to go for it, encouraging them. I liked that. That also made it so that I myself could never say, "I can't do this."
— Those are leadership qualities.

Fujimoto: If I can't sing something myself, I can't exactly tell anyone else how they messed up singing the song either. So I would have to constantly do my best.
— I've also heard others describe you as someone who will notice things about them that most other people don't.

Fujimoto: Things just catch my eye. Little things, like someone cutting their hair… But also things like if someone's gained a little weight. I've gotten my fair share of dirty looks for telling that to members. (laughs)
— You call them like you see them.

Fujimoto: I've heard that us gaining weight will inconvenience the staff who make our outfits. I'd just say it if I happened to notice it. But of course no one likes being told that.
— It's important to have someone in there who will tell them that, though.

Fujimoto: Yes, well. I think rather than feeling down about it they ought to just lose weight. Morning Musume is a professional group, after all.
— So it could be your sense of professionalism talking, or it could just be honesty.

Fujimoto: I'm the "detonator." (laughs) But it's not like I was conscious even of that, like I was taking it upon myself to say those things or whatever. It just happened naturally. If I felt that something was off, I couldn't let it slide. That's all.
— You really are just honest.

Fujimoto: I bet there's never been another member as bothersome as me. (laughs)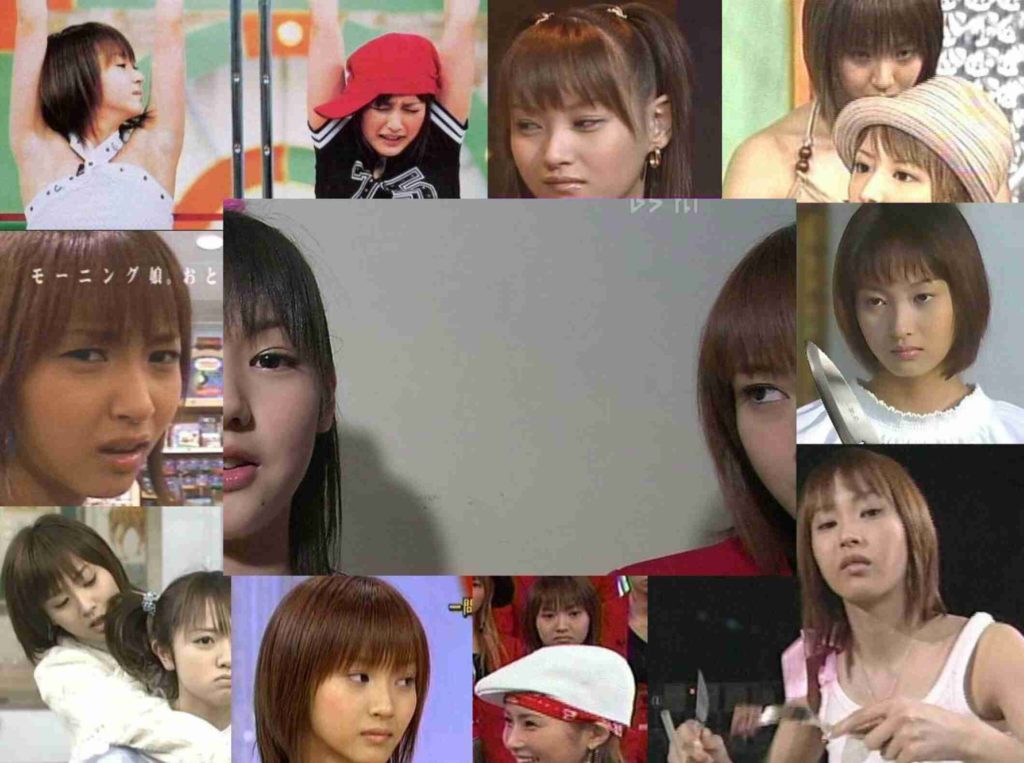 The Strength to Stand On One's Own
Fujimoto: Everyone is a blank slate when they first join Morning Musume, and maybe that's for the best. But when I joined, I did so after already having experienced a different kind of fun as a solo artist. As a result, I had a different perspective than everyone else, and my way of being and the way I felt about things may have been different.
It's the difference between the person who is used to following along with what everyone else does, and the person who thinks before acting. My belief is that it can't be a bad thing if something just doesn't sit right with you and you flat-out say, "this can't be right."
— You came to be an indispensable part of Morning Musume.

Fujimoto: It felt like with each passing concert we were heading more and more in the right direction. It felt like I'd become a proper member of Morning Musume.
I'm the type of person who's never satisfied with the current state of things, so it wasn't exactly this feeling of, "I'm glad I made it to Morning Musume!" Because I'm always only looking ahead; always thinking I have to go even higher. When I was in my twenties, I felt that I couldn't keep being the same as I had been in my teens.
— Did your thinking change at all after the group had gone past its peak?
Fujimoto: I wasn't acting merry or whatever during the peak period, but then I also wasn't longing to be back to that time after it had passed. Even as we were gradually losing popularity, I wasn't thinking about how bad it was or how it was a source of pressure. I was only thinking about what we needed to be doing next. I hate the whole "maintaining the status quo" idea, and it also wasn't acceptable for us to just stay down there either.
— Did you come up with any measures to get the group back up again?

Fujimoto: Not anything concrete, but the number one most important thing is for everyone individually to improve their level. There were less music programs and we didn't get as many opportunities to appear on TV anymore, but we were still doing concerts. The quality of our stage performances — that really is what it it all comes down to.
— It was a very different time compared to today when there are so many idols around.

Fujimoto: We were working as idols, proud of that fact that we had been chosen. We felt that we owed it to ourselves to show a certain quality in our performances.
— Hearing you say that, one can once again sense your competitive spirit.

Fujimoto: After joining Morning Musume, it became even stronger. After I established my character, even the whole "Miki-sama" thing became widespread out of nowhere. If a poison tongue was what everyone wanted of me, then a poison tongue was what they were going to get. I didn't even have to pretend — all I had to do was act naturally. (laughs)
— However, you "acting naturally" would later cause a certain happening within the group…

Fujimoto: More and more members were graduating, and back then you didn't get to choose when you wanted graduate. I was thinking about what I was going to do. I was now in my twenties and I was thinking about when I was going to be able to get back to my solo activities… But just then, suddenly, I became the leader.
— You set the record for the shortest time spent as a leader: 25 days. Was it difficult to hear the public opinions that your withdrawal from the group had been a "premeditated crime"?
Fujimoto: Had it been a premeditated crime, I wouldn't have accepted the position of the leader in the first place. I did something disrespectful towards the group and its members. I felt so inexcusable for what I had done, and for approximately a year following it, I refrained from further activities. I couldn't even bear seeing Morning Musume.
— Did you learn anything from the experience?

Fujimoto: Everyone gets serious once they make it into Morning Musume, but in my case, I was just too relaxed about it. That was in effect what caused me to have the shortest tenure as a leader, and that was bad of me. Now, I realize how there were certain, crucial ways in which I just didn't fit into the group.
But later, when I made my return, people would still be referring to me as an "ex-Morning Musume." Even though I had caused everyone trouble in the way I left the group, I now had to show them me doing my best regardless. I had to show that I had the strength to be able to stand on my own, as the person that I had cultivated in Morning Musume.
Just because you leave Morning Musume doesn't mean it's over. It's not because of Morning Musume that we're here — Morning Musume is here because of us. That's why I have to stand on my own two feet and be someone who can compete in even bigger circles… For Morning Musume's sake.
— Was the time you spent in Morning Musume necessary to you?

Fujimoto: It was a time that allowed me to grow as a person. I changed from being someone who wanted to do things by myself even if it meant that everyone around me hated me… to someone who came to think that being all by myself was boring.
— So it was a valuable life experience.

Fujimoto: I got to interact with so many different people, including those of my generation. There were senior-junior relations and it was sort of like school life. I got to taste the frustration of how sometimes things just don't work out despite all your best efforts. But then when you do hit on that success, it feels all the more satisfying — there were many times when I'd be silently going, "YES!" Those experiences made me stronger.
A Destiny Fulfilled

— How do you feel about the current members of the group?

Fujimoto: They seem like they're at peace with each other. (laughs) I know it's a different era, but I think it's pretty amazing how they've all settled into their roles. I'm the type of person who immediately wants to escape if I'm confined into a set place. If everyone else is looking right, I want to look left. That's why I could never join the group today.
I don't mean to sound conceited, but I do want to say that I feel like it's okay even if there is someone like me in the group. Because if everyone is only looking right, you will forever lose all of the scenery that might have been to the left.
— It's tough finding the right balance there. If you stick out too much, then it stops being a group.

Fujimoto: They should look at themselves objectively. "Is this really the correct way?" You should be asking and answering yourself that question constantly. And that's not just a question of whether you're successful right now or not. In any case, it's important to think for yourself.
— The current members have received renewed praise for their formation dancing. Does that affect your confidence in the group today?

Fujimoto: If we were to stand on stage together, I would not lose to them. Not in dancing and not in singing. If we were to appear on a variety show together, I would be the funniest person there. And even in cuteness, I would be number one — youth has got nothing to do with it. (laughs)
— The 20th anniversary has gotten everyone excited, too.

Fujimoto: But it's pointless if they don't make these occasional celebrations last. Sure, they have to recognize that they owe a lot to their seniors. But then they need to challenge us; think about how they can make the best of this opportunity. They might think they have no chance against the people who created Morning Musume, but they really need to think only about what they themselves can do.
They can change and become something completely new — after all, people in the current era value different things. If formation dancing is what is highly valued today, then what they should do is dance perfectly. And I mean perfectly, down to the last millimeter. If they can improve from there, then they'll surely exceed their seniors and become an all-new Morning Musume.
— When all is said and done, your sudden entry to Morning Musume ended up being a success, didn't it?

Fujimoto: It was destiny for me to join the group in the way I did. It's strange how even with the things I used to be unhappy with then, I now feel glad that they happened.
— What is Morning Musume to you?

Fujimoto: I have to say: family. A connection that can't be broken. There were times that I liked, and times I hated. Things that I just found annoying. But as time passed, it became something invisible — this natural relationship that almost feels like air. We'll always contact each other whenever something happens in our lives and we'll have get-togethers and stuff.
— It's amazing how close the OG's are nowadays.

Fujimoto: We can now genuinely tell each other like, "good for you" or "congratulations." And the reason we've been able to reach this point is because we collided with one another back then with the appropriate seriousness. We feel this way about each other now not because we went along with what everyone told us, but because we decided to go forward ourselves.
— Do you wish for Morning Musume to keep going?

Fujimoto: Of course. As long as Morning Musume keeps going, it makes me feel that I have to be happy. The only way I can make up for my past wrongdoings is through my happiness. For the sake of all fans of the group, both past and present, I have to keep showing everyone the happiness in life in order to not make anyone who has ever supported the group regret doing so.
I hope for Morning Musume to forever remain a source of pressure for me.
My Song
"Shabondama"


Fujimoto: Singing-wise, I actually prefer ballads compared to high tempo songs. But purely in terms of emotional attachment, I'd have to pick this song. I was struggling with mixed feelings when the music video was shot, shortly after I'd joined the group. You get to see me in a very "free" state, in more ways than one.