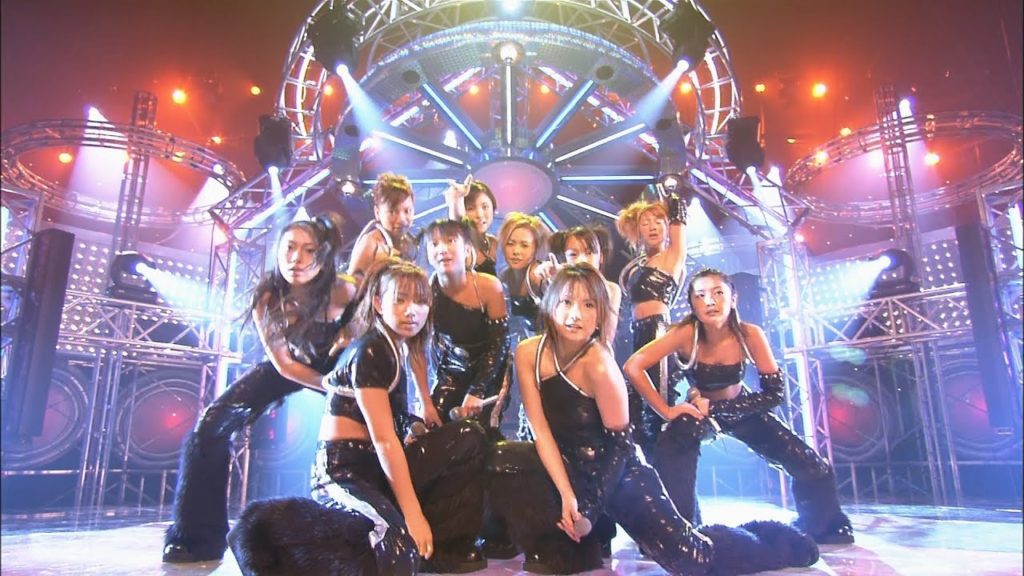 1: 名無し募集中。。。 2019/05/03(金) 00:05:57.76 0.net
When the current members are singing it on TV or in concert, they all try to sound so cutesy that it's like they're singing it in 100% idol mode. Because of that, I just assumed that's the kind of song it is. But listening to the original, the vocals are actually amazingly cool.
3: 名無し募集中。。。 2019/05/03(金) 00:08:40.16 0.net
It's true that they no longer have that "we're the best!" aura to them when they're singing it.
5: 名無し募集中。。。 2019/05/03(金) 00:10:47.99 0.net
If anything, it's now ANGERME with the whole "we're the best!" aura.
4: 名無し募集中。。。 2019/05/03(金) 00:10:15.89 0.net
Nowadays when you see them doing like "LOVE Machine" or "Renai Revolution," they're all-smiles, doing winks and stuff. They've become something different.
7: 名無し募集中。。。 2019/05/03(金) 00:13:02.32 0.net
Nakazawa was cool.
9: 名無し募集中。。。 2019/05/03(金) 00:14:44.29 0.net
Iida, Yasuda, Abe, Yaguchi, Nakazawa… The way they all sang was so seductive. The current group can't recreate that feeling of it being something different.

10: 名無し募集中。。。 2019/05/03(金) 00:15:30.80 0.net
You can sense in Oda the respect she has for that sort of thing though.
12: 名無し募集中。。。 2019/05/03(金) 00:17:15.94 0.net
The group's vocals were more widely accepted in the general public when the 4th gen wasn't yet pushed to the forefront so much. But "The☆Peace!" was already too wota-oriented.
16: 名無し募集中。。。 2019/05/03(金) 00:19:41.08 0.net
They used to have more girls with softer voices back in the day, but now they all have such piercing voices that they have to make all their songs sound like EDM. Anything else wouldn't suit them.
19: 名無し募集中。。。 2019/05/03(金) 00:22:00.40 0.net
The early members were a group of people who wanted to become artists.
The current members are a group of people who wanted to become idols.
Of course they can't make it sound like the old group anymore.
21: 名無し募集中。。。 2019/05/03(金) 00:23:17.26 0.net
I bet it would've been different if Sayashi was still in the group.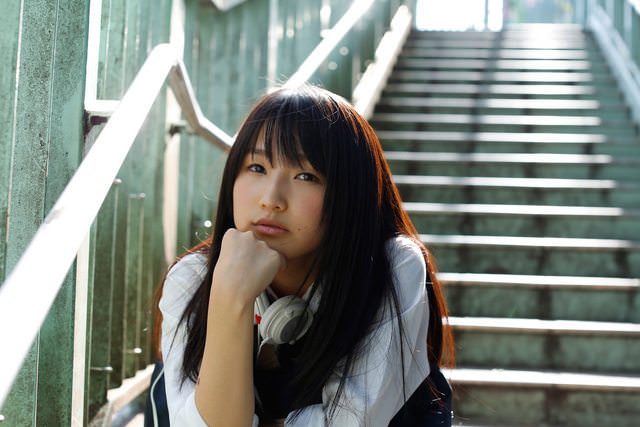 25: 名無し募集中。。。 2019/05/03(金) 00:28:16.70 0.net
There are definitely members who seem to think the Golden Era songs were all about happy smiles and stuff. In reality, pretty much none of the songs nor the performing members' expressions were idol-like at all, aside from like "The☆Peace!"
48: 名無し募集中。。。 2019/05/03(金) 00:42:30.08 0.net
For anyone not getting why it's different, they probably haven't seen the Tsunku♂ recording footage on ASAYAN. He might've looked as if he was just fooling around, he was actually always giving the members valuable guidance in regards to note value. That's what the difference comes down to.
49: 名無し募集中。。。 2019/05/03(金) 00:43:03.72 0.net
Iida had that whole "Johnson" image, but really, she has such a great voice.
No current H!P member has a voice as nice as that.
56: 名無し募集中。。。 2019/05/03(金) 00:47:15.21 0.net
Iida's great. Iida's voice alone could've carried early Tanpopo.
63: 名無し募集中。。。 2019/05/03(金) 00:51:08.35 0.net
Speaking of "KoiING," everyone knows that Iida's solo version of that was the best.
52: 名無し募集中。。。 2019/05/03(金) 00:45:08.66 0.net
They used to perform "Renai Revolution" with these smug looks on their faces. Now, they perform it with smiles on their faces. I suppose that's the kind of direction the office now gives them.
59: 名無し募集中。。。 2019/05/03(金) 00:49:20.99 0.net
I really do believe that Tsunku chose the line distribution based entirely on the members' voices.
Nowadays, they don't give that any thought at all.
81: 名無し募集中。。。 2019/05/03(金) 00:59:03.50 0.net
Back then, Tsunku would teach the members how to sing something in recording by singing it himself. Many of the members would have the exact same way of singing as him.
76: 名無し募集中。。。 2019/05/03(金) 00:56:42.63 0.net
Tsunku used to do the direction himself.
And he if anyone was a true perfectionist.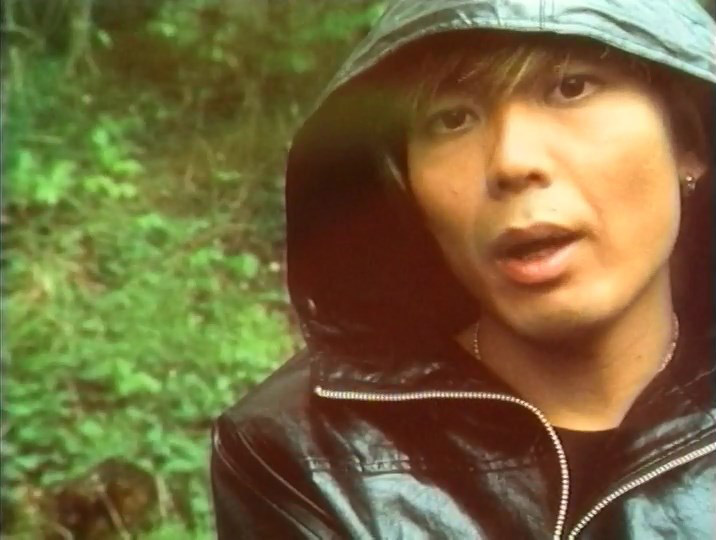 62: 名無し募集中。。。 2019/05/03(金) 00:50:30.40 0.net
Line distribution doesn't matter. The only current member who could even potentially sing like the old members is Oda. Even Fukumura's voice is too cute.
69: 名無し募集中。。。 2019/05/03(金) 00:53:48.69 0.net
>>62
Sato, Makino, and Kaga could pull it off.
90: 名無し募集中。。。 2019/05/03(金) 01:01:57.71 0.net
I remember feeling shocked to learn just how hollow "Renai Revolution" sounded with the simple subtraction of Ishiguro.
93: 名無し募集中。。。 2019/05/03(金) 01:02:50.68 0.net
That Dream Musume version of "Shabondama" with Nakazawa, Yasuda and Fujimoto was just amazing.
99: 名無し募集中。。。 2019/05/03(金) 01:05:07.13 0.net
The line distribution in the early songs was so detailed. Rather than the main melody, you'd often see them actually put even more effort into the harmony vocal distribution.
100: 名無し募集中。。。 2019/05/03(金) 01:05:24.04 0.net
Back then, the songs were written to fit the members' voices. Even members like Ishikawa and Michishige could be made into first-class musical instruments when they were in the hands of Tsunku.
1. カラフル名無しさん 2019年05月04日 16:04 ID:5hKtTLvx0
Well, after all, they originally took part in a Rock Vocalist Audition.
5. カラフル名無しさん 2019年05月04日 17:32 ID:l9.p6yUI0
Rather than the old members, it was actually Aibon's voice that really made "Renai Revolution." People might have this image of her having a very cutesy voice when in reality she had an incredibly sexy voice even back then.
3. カラフル名無しさん 2019年05月04日 16:17 ID:1K8plFDp0
Relatively speaking: yes, they might be singing "Renai Revolution" in a cuter way than before. But as a whole, the current Musume's singing is way cooler than back then. I really can't agree with the premise of this thread.
6. カラフル名無しさん 2019年05月04日 18:02 ID:.o7qXJkB0
If they were to do it exactly like they used to, then it'd just be a copy. Of course they have to change things up when they're doing it with new members — if they just copied it, people would only talk about how they liked the old version better.
11. カラフル名無しさん 2019年05月04日 19:57 ID:ohFaW.X00
Everyone seems to like the old style better… I prefer the current members, both the quality of their voices as well as their singing.
13. カラフル名無しさん 2019年05月04日 23:18 ID:aW7HG5Bd0
The current members have their good points, but as someone who's been listening to them for ages, the original members just sing it better. The current members probably don't have much of an attachment to the old songs, so I really don't think they should even bother singing them.
16. カラフル名無しさん 2019年05月05日 07:15 ID:b5w5lvNv0
For as long as Momusu continues to exist, old people will keep talking about how they liked it better back in the old days.
Source: http://colorhello.blog.jp/archives/1074511306.html