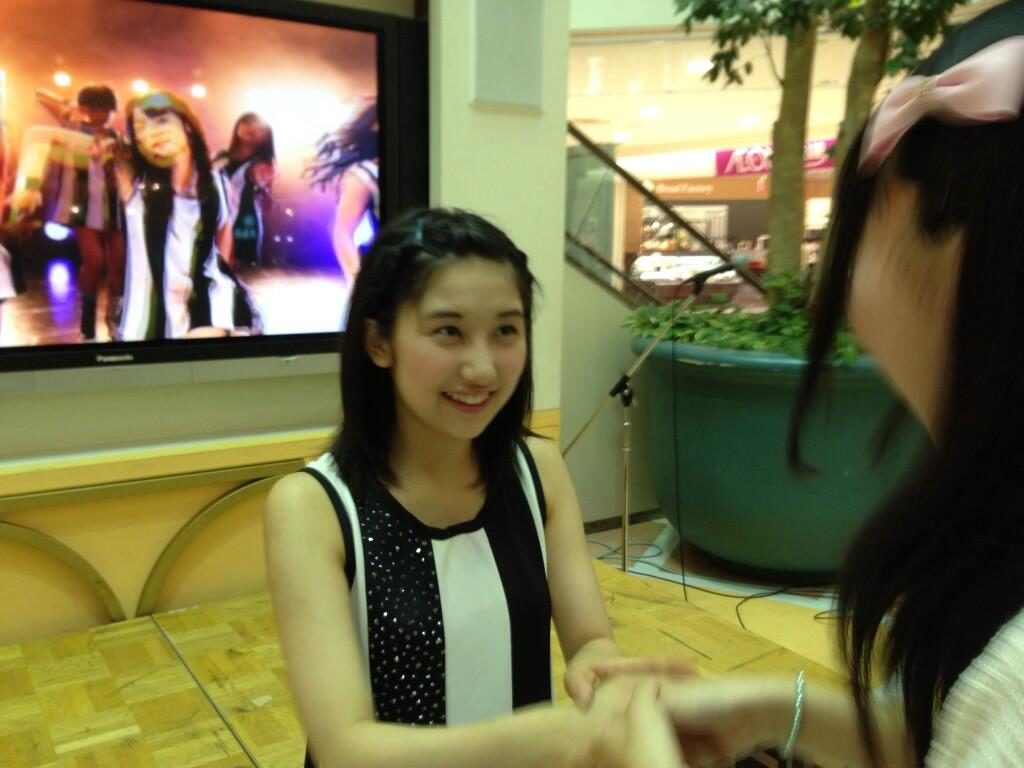 1: 名無し募集中。。。 2016/01/25(月) 12:35:59.02 0.net
Is she really that popular? And if so, why? It just doesn't make sense to me.
4: 名無し募集中。。。 2016/01/25(月) 12:47:53.64 0.net
It's true that her popularity is rising. I'd say she gained the most new fans in the last year than she ever has before.
5: 名無し募集中。。。 2016/01/25(月) 12:48:54.78 0.net
>>4
But why?
16: 名無し募集中。。。 2016/01/25(月) 13:04:16.69 0.net
Because people realized how everything about her is perfect.
9: 名無し募集中。。。 2016/01/25(月) 12:53:03.58 0.net
The Sayashi wota are drifting towards her.
29: 名無し募集中。。。 2016/01/25(月) 13:13:21.76 0.net
http://www.esrp2.jp/hpma/2015/comment/result/member.html

14th Annual H!P Song Ranking '15, favorite member category

Voters: 3557 people
Votes in the favorite member category: 3501

Position, name, votes
1) Sato Masaki, 262 votes
2) Sayashi Riho, 256 votes
3) Tsugunaga Momoko, 139 votes
4) Miyamoto Karin, 131 votes
5) Suzuki Kanon, 119 votes
6) Oda Sakura, 111 votes
7) Suzuki Airi, 109 votes
8) Kudo Haruka, 108 votes
9) Wada Ayaka, 107 votes
10) Yajima Maimi, 106 votes
30: 名無し募集中。。。 2016/01/25(月) 13:13:21.95 0.net
She has a lot of female wota.
35: 名無し募集中。。。 2016/01/25(月) 13:15:22.09 0.net
1) She's cute.
2) She can sing.
3) She's an entertainer.
4) She says funny things.
40: 名無し募集中。。。 2016/01/25(月) 13:18:00.42 0.net
The things she says are both funny and philosophical.
42: 名無し募集中。。。 2016/01/25(月) 13:19:44.74 0.net
She's one of the rare cases of members who are loved equally by men and women alike.
52: 名無し募集中。。 2016/01/25(月) 13:25:47.48 0.net
I'm a Maria oshi, but lately I can't help but be interested in Maa-chan…
59: 名無し募集中。。。 2016/01/25(月) 13:32:51.69 0.net
Back during the Spring tour of '14 I still had pretty much zero interest in Maa-chan, but I remember noticing how much she shined on stage. Then I saw these two high school girls sitting in front of me, constantly yelling stuff like "Maa-chan you're cute!" I started paying more attention to her after that. It didn't take long before I was hooked.
91: 名無し募集中。。。 2016/01/25(月) 14:00:34.48 0.net
I wish she was a bit more confident and ambitious.
92: 名無し募集中。。。 2016/01/25(月) 14:01:31.74 0.net
Agreed. I really wonder why she has such a lack of confidence.
93: 名無し募集中。。。 2016/01/25(月) 14:04:17.68 0.net
Because she's cute.
114: 名無し募集中。。。 2016/01/25(月) 14:38:02.70 0.net
It's cool how she's always changing her dancing for the sake of fans who go to multiple concerts.
116: 名無し募集中。。。 2016/01/25(月) 14:39:06.17 0.net
>>114
If she can't even stick to the choreography, she ought to just become a solo artist.
117: 名無し募集中。。。 2016/01/25(月) 14:40:25.75 0.net
Of course she sticks to it when it's necessary. You'd know this if you actually went to a concert.
128: 名無し募集中。。。 2016/01/25(月) 14:56:44.59 0.net
Her gestures and her way of speaking are cute.
129: 名無し募集中。。。 2016/01/25(月) 14:59:42.38 0.net
Even the Boss and the Colonel look to Chan-maa for reference. I want her to do even more improvisation during Hello Con so they can learn from her.
133: 名無し募集中。。。 2016/01/25(月) 15:07:39.08 0.net
>>129
Kobushi does have a lot of members who love Maa-chan.
140: 名無し募集中。。。 2016/01/25(月) 15:35:23.64 0.net
Not just Kobushi — she has a lot of fans in the Kenshuusei, too.
134: 名無し募集中。。。 2016/01/25(月) 15:13:32.94 0.net
Well, Maa-chan herself looks to the Platinum Era for reference which feels like something the Kobushi members would get, too.
162: 名無し募集中。。。 2016/01/25(月) 20:26:57.48 0.net
The reasons behind Sato Masaki's popularity: she's a natural airhead character, she's a good singer and dancer, and she has the air of someone who wouldn't cause a scandal, so it's easy to put your faith in her.
163: 名無し募集中。。。 2016/01/25(月) 20:30:49.05 0.net
She's a cool genius and a cute angel.
The best of both worlds.
2. カラフル名無しさん 2016年01月26日 22:55 ID:3.dkTLdd0
It's true that she is popular, but she strikes me as one of those people you either love or hate.
4. カラフル名無しさん 2016年01月26日 23:12 ID:6eCFeBd.0
I've fallen in love with her before even realizing it. There's never been another idol who gives me this mix of excitement, nervousness, and fearfulness.
5. カラフル名無しさん 2016年01月26日 23:25 ID:EdM32ECP0
No matter how good her singing and dancing may be, it's her immaturity as a person that stops me from liking her. She does things that hurt others around her like it's nothing, and she makes way too many remarks that are just immoral. I think my impression of her might change if she fixes that about herself.
11. カラフル名無しさん 2016年01月27日 00:51 ID:tv.06aXG0
My impression of her fell even further after seeing that latest Hina Fes lottery video. Slapping her senior's leg, not waiting for her seniors to go first… it's that sort of thoughtlessness that stood out to me.
13. カラフル名無しさん 2016年01月27日 01:18 ID:JYfj70vS0
I personally don't like her very much, but I understand her popularity. Her looks have improved a lot since '14, and she's been given a lot of prominent things to do in their songs which has improved her skills as well. Plus, I don't think there's anyone else with as much character in H!P. She's also great at getting by in the idol world — she's getting all those Reina, Sayu and Sayashi wota for herself. I feel like Musume would be boring without Maa-chan. With all that said, the Maa devotees are annoying and I wish they'd all disappear.
20. カラフル名無しさん 2016年01月27日 06:55 ID:Y8PwChTS0
I don't like her. Though there are times when I like what I see her doing in performances and I'll think her dancing and singing is great, I just can't help but have a problem with some of her remarks and her behavior. She seems like a cunning person and I just can't think of her as being innocent or cute. I guess you'd call her someone you either love or hate.
27. カラフル名無しさん 2016年01月27日 12:21 ID:UIfCiiXZ0
She has a great sense of rhythm, so it feels great to see her being perfectly on time with her singing and dancing. It's just that she's moody, so sometimes she'll just do whatever she wants instead and you're just going "huh!?" Looking around me at venues, there's no doubt that she's acquiring more fans lately.
31. カラフル名無しさん 2016年01月27日 20:06 ID:YNkGCW400
As a non-Sato wota, there are times that I'll be going "well done, Maa-chan!" as well as times when she just completely puts me off as a person. I think that's what they call a star character, but she really is someone people either love or hate — I don't think it's all just the same couple of people posting negative things about her. You may love her a lot, but there are others who dislike her just as much.
36. カラフル名無しさん 2016年01月28日 07:44 ID:3Zc6aN7J0
She's a high schooler now, and Morning Musume is her job. I really wish she'd take another look at herself and her childish remarks and behavior, her changes to the choreographies, her lack of common sense, things like suddenly crying during the performance, etc. It's not pleasant to look at.
38. カラフル名無しさん 2016年01月28日 14:32 ID:xASssskD0
It really is surprising when you realize she's actually a high schooler.
39. カラフル名無しさん 2016年01月28日 18:07 ID:CTC.OcdR0
She is a high schooler, isn't she. She's the same age as Chel. It must be awkward for Chel to have someone like that who's the same age as you as well as your senior…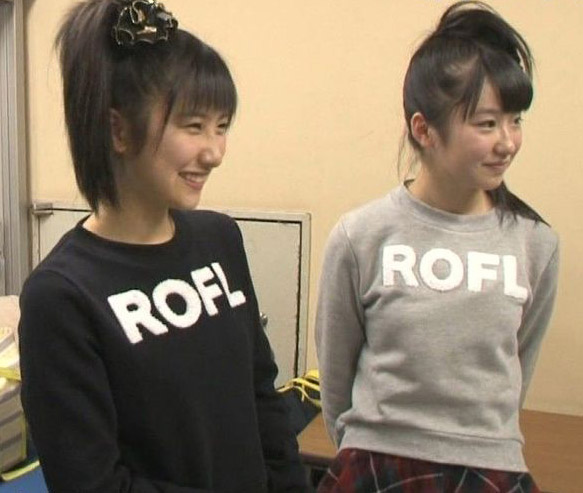 40. カラフル名無しさん 2016年01月30日 03:08 ID:GGMoagJw0
It's not like her wota are blind to those negative aspects about her either, but what purpose does it serve to post about them? Once you do so, it's no wonder you're labelled an anti. Sure, Maa can be annoying sometimes, but you and your desire to press your own cause is just as annoying.
21. カラフル名無しさん 2016年01月27日 07:27 ID:a3jCbu1s0
Here's something I've been thinking about. Of course there are people who don't like her. There's nothing wrong with that. But when her "protectors" call everyone who doesn't like her an "anti" and try to refute everything they say, it just ruins the mood. Why can't you just go, "ah, I see what you're saying. But this is what I like about her!" Rather than complaining about people who don't like her, why not instead write about what you like about her? I think that's a much more pleasant thing to read, and a much better way of supporting her.
By the way, I'm not a Maa-chan oshi myself, but I do like her a lot. Maa-chan doesn't strike me as the perfect, pure angel, but as someone who has both her rights and her wrongs — like some whimsical fairy. Yes, she's cunning and irresponsible, but she's also honest and a hard worker. I think it's the fact that she has all those sides to her that makes her so interesting.
Source: http://colorhello.blog.jp/archives/1050758634.html