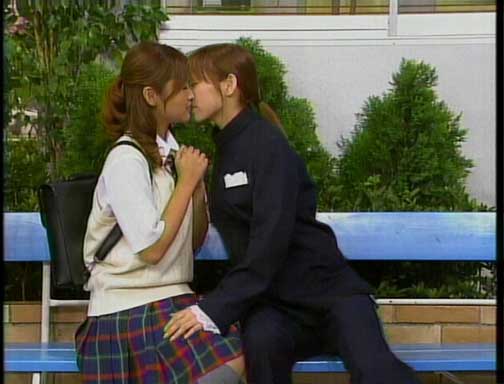 1: 名無し募集中。。。 2015/10/11(日) 10:27:49.77 0.net
What Are The Strategies Used by Public Entertainment Professionals to Prevent Idols From Dating?
http://joshi-spa.jp/365510


Being in love is strictly forbidden in the idol industry. It's come to the point where there was recently a legal case regarding the matter: an idol was sued by her management after pictures were leaked where she was shown to have violated the "no-dating" clause in her contract. She was ordered to pay her former agency ¥650,000 in damages. (2015/9/18, Tokyo District Court ruling.)

According to an anonymous source from a higher-up of one such public entertainment production agency:

"Some companies have a ban on dating until their idols are 20 years old. Others do not allow it for as long as they are a part of a group. It varies from company to company. In our company we leave it up to the talents' own judgement, but because it is trouble if they are discovered by the media to be dating, we nevertheless have means to discourage them from dating in the first place."

We asked anonymous public entertainment professionals to tell us more about these methods used in their line of work.
1) Not allowing idols any alone time

"Filling their schedules with work from morning till night. By the time they're done for the day, they'll be exhausted. This is one of the basics. They go back home only to sleep." This was told to us by a key manager of a certain popular idol group.

But if you do that to them for a prolonged period of time, won't that start showing as exhaustion on the talents' faces?

"Yes, you're right: if their smiles are visibly tired, they can't do their job. That's why we have them take breaks during the day while their manager stays firmly by their side. It's important to keep in mind their physical and mental well-being and give them time to relax regularly.

That's also the reason we always have the idols' favorite foods prepared for them. It's not because the idols themselves specifically asked for it; the managers will order those things on their own initiative beforehand.

While this depends on the rank of idol in question, other means include arranging car pick-ups to and from work, and having them relax during the commutes. In any case, we just don't allow them any alone time."

2) Not telling them their schedules until the very last minute

According to an "on-site manager" (a manager who accompanies the idols wherever they go) of a certain popular idol group, "we don't tell the idols their schedules too early in advance. This way they can't make arrangements for their private lives, eliminating chances of anything troublesome happening."

"Not only do the idols not know their schedules, I'm personally not told either, not until the very last minute. After the day's work is done, I talk with my superiors and finally receive my schedule for the following day. Even I don't know in advance when I'm going to have my days off. It's awful!", he bitterly laughs.

By the way, speaking on the topic of this being the era when fans may witness an idol with their male manager by their side somewhere, mistaking said manager for a boyfriend and leaking this information onto SNS services, our source tells us: "that's the reason I have to wear a suit every day, so they'll recognize I'm the manager."

3) Assigning them good-looking male hair and make-up artists

It's said that women become more beautiful when they're in love. This ties into one of the big problems for entertainment professionals: "how to keep idols from falling in love, and yet, maintain their girliness?"

"To do that, we assign them good-looking male hair and make-up artists. This helps them keep their womanly awareness. We often prefer to employ gay men so that there is no chance of romance developing between them — another good thing about employing specifically gay men is that they understand women's feelings better, and they thus help easing some of the work-related stresses the idols might have."

According to the same executive staff member:

"Honestly, it's incredibly easy to tell when a talent or idol has fallen in love. Their fashion and make-up changes. They're constantly checking their cellphones. They become more curious about their upcoming schedule. We immediately know they've gotten themselves a boyfriend.

Sure, it'd be fine if it didn't negatively affect their work, but with some girls even the tiniest change in their mental state will be immediately obvious on the outside. In short, the no-dating rule is first and foremost consideration towards the fans, and secondly to make our jobs as the producers easier."

Not being able to fall in love… Being an idol sure does not seem easy.
5: 名無し募集中。。。 2015/10/11(日) 10:30:24.90 0.net
Good-looking guys for hair and make-up artists?
6: 名無し募集中。。。 2015/10/11(日) 10:30:39.45 0.net
What about the idols who don't have enough work to be able to fill their schedules?
9: 名無し募集中。。。 2015/10/11(日) 10:31:20.17 0.net
So that's why they make them perform live so much.
10: 名無し募集中。。。 2015/10/11(日) 10:31:56.21 0.net
"Filling their schedules with work from morning till night. By the time they're done for the day, they'll be exhausted."
Musume OG members were still able to cause scandals despite all this effort.
13: 名無し募集中。。。 2015/10/11(日) 10:33:23.49 0.net
The busier they are, the bigger the chances of them getting boyfriends. Just look at H!P's past.
11: 名無し募集中。。。 2015/10/11(日) 10:32:20.60 0.net
Aren't women supposed to look more beautiful when they're in love? The office shouldn't be trying to stop them from dating — they should be doing their utmost to simply hide it from the media.
33: 名無し募集中。。。 2015/10/11(日) 10:38:49.72 0.net
>>11
Yeah, I think it should be allowed for members over 18 years old. But only if they promised to go about it in a way that they wouldn't be found out until their graduation.
14: 名無し募集中。。。 2015/10/11(日) 10:33:25.25 0.net
Filling their days with work and not telling them their schedules too early beforehand is something H!P does, too.
22: 名無し募集中。。。 2015/10/11(日) 10:35:49.64 0.net
They definitely interviewed some people from Up-Front for this one, right? That bit about luring the members with food is so real.
20: 名無し募集中。。。 2015/10/11(日) 10:34:48.47 0.net
Good-looking gay make-up artists… They must have a bit of trouble finding people so convenient for their intents and purposes.
24: 名無し募集中。。。 2015/10/11(日) 10:35:52.99 0.net
A good percentage of male hair and make-up artists are gay so it might not be that hard at all. Though the guys themselves would probably rather be working for Johnny's. (laughs)
36: 名無し募集中。。。 2015/10/11(日) 10:39:46.42 0.net
Hey, they even found themselves a gay voice trainer.
34: 名無し募集中。。。 2015/10/11(日) 10:38:56.27 0.net
I don't wish for my oshi to find herself a boyfriend, and yet, I do feel a bit sorry for her after reading this.
38: 名無し募集中。。。 2015/10/11(日) 10:40:24.00 0.net
The spread of SNS must be a big deterrence — it's like everyone around you now is like a public entertainment reporter. The idols' friends, acquaintances, ex-boyfriends, current boyfriends… everyone's tweeting.
218: 名無し募集中。。。 2015/10/11(日) 11:15:51.40 0.net
Back when it wasn't an internet society, no matter how many people saw an idol on a date with his boyfriend, it didn't make a difference unless the media reported it. The information didn't spread. It's a completely different landscape for idols nowadays.
48: 名無し募集中。。。 2015/10/11(日) 10:41:41.48 0.net
Even with so many new members in H!P, there haven't been any recent 100% accurate finds of members having boyfriends. The office must be really thorough.
51: 名無し募集中。。。 2015/10/11(日) 10:43:05.97 0.net
The adverse effects of taking the members' interest in the opposite sex and forcibly redirecting it over to appetite is starting to show all over the place. I wonder if that's actually any better than scandals…?
71: 名無し募集中。。。 2015/10/11(日) 10:47:18.62 0.net
Being so pampered by everyone around you, and yet, not being able to experience being in love must be quite stressful on the members. That's why you're going to see things like what's happening now with Zukki.
67: 名無し募集中。。。 2015/10/11(日) 10:46:38.32 0.net
Being in love when you're young, that's the best thing ever. It's pretty much everything both girls and guys can think about.
9. 名無しプロジェクト 2015年10月21日 10:55 ID:e5f6oixX0
This article doesn't have much to do with H!P. The food they give them is average, and they don't spend money on make-up artists. The only thing that applies is the bit about making them work constantly.
1. 名無しプロジェクト 2015年10月11日 20:20 ID:aYEq100w0
I get how mistakes can happen until the member in question turns 18, but if they're still this strict with members over 20 years old, is that not approaching a human rights violation at that point?
2. 名無しプロジェクト 2015年10月11日 21:09 ID:y.hI7QVU0
※1
It's simple: don't sign the contract if you don't like it.
8. 名無しプロジェクト 2015年10月19日 15:57 ID:3Udsc4PO0
Not allowing young, beautiful girls to fall in love… what is wrong with them?
Henkka: For me, ever since I first became an H!P fan, the "no-dating rule" always felt sort of like someone offering me John Lennon's Epiphone Casino guitar — the classic, stripped-down one you can see him playing on the famous Beatles "rooftop performance." But just before this person handed me this invaluable piece of music history, they took a quick, sloppy shit on top of it.
Don't get me wrong: I'll still take the guitar — hell, it belonged to a Beatle — but I have to admit, the shit is kind of a turn-off. I have to squint my eyes and pretend like I don't see it.
I could do without this shit on my guitar, and I could do without this shit in my Hello! Project.
Source: http://matomeldo.doorblog.jp/archives/46549759.html