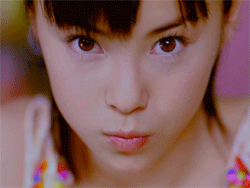 1: 名無し募集中。。。 2015/05/06(水) 10:51:47.94 0.net
There's just something comforting to me about the office and I don't even know why. (laughs) Like, Kobushi Factory and Tsubaki Factory are both such stupid names, but at the same time they're so "Up-Front-like" that it just makes me smile. Admit it: you guys actually feel the same way, don't you?
6: 名無し募集中。。。 2015/05/06(水) 10:55:58.34 0.net
I can appreciate how firm they are in their stance of not forcing the members do anything vulgar.
9: 名無し募集中。。。 2015/05/06(水) 10:57:38.22 0.net
It's only natural that a talent agency would promote girls who can make them money, but the amazing thing about Up-Front is how they keep pushing girls who won't sell — I mean, the type of girl anyone could have one look at and just instinctively know she's never going to be popular. They must be rolling in money.
114: 名無し募集中。。。 2015/05/06(水) 12:00:33.02 0.net
Yeah. No matter how much name value you have, if you stop drawing people, you're thrown out. That's the way every talent agency works — aside from Up-Front.
7: 名無し募集中。。。 2015/05/06(水) 10:56:04.76 0.net
I like the mutual trust we have with them; how we both know that we'll remain loyal fans no matter how badly they look down upon us.
12: 名無し募集中。。。 2015/05/06(水) 10:58:46.36 0.net
Well, it's amazing that they've been giving us pretty much a constant supply of cute girls since they started in that business.
10: 名無し募集中。。。 2015/05/06(水) 10:58:09.90 0.net
The only real bad scandals were pretty much Kago and Yaguchi. Everything else has been within acceptable limits.
14: 名無し募集中。。。 2015/05/06(水) 10:59:04.09 0.net
They're amazingly good at not recognizing what the fans want!
18: 名無し募集中。。。 2015/05/06(水) 10:59:57.43 0.net
Their open-mindedness for agreeing to give Mitsui money to this day.
23: 名無し募集中。。。 2015/05/06(水) 11:02:12.99 0.net
The way they'll fix typos on their website just a week or two after we've had a thread about it on here.
24: 名無し募集中。。。 2015/05/06(水) 11:02:31.10 0.net
Their environment-friendliness.
32: 名無し募集中。。。 2015/05/06(水) 11:06:53.08 0.net
They're the kind of company that will create a unit of girls who have beautiful legs just because the higher-ups are into that kind of thing.
38: 名無し募集中。。。 2015/05/06(水) 11:08:21.49 0.net
The fact how even when I thought they'd dismissed Ogawa Makoto on the excuse that she was going to study abroad, they actually brought her back.
27: 名無し募集中。。。 2015/05/06(水) 11:02:51.27 0.net
People are already trashing the two groups, saying they're never going to find any real popularity and that there's nothing special about them, but I do believe Kobushi and Tsubaki are going to be just fine. There's just this sense of security with Hello! Project like that.
41: 名無し募集中。。。 2015/05/06(水) 11:09:18.49 0.net
They seem to have no clear vision with Kobushi and Tsubaki. It's like they literally went "we have too many Kenshuusei around — wanna make a group or two to dump them in?" Even the way they named the groups speaks volumes about how little they could care about it all.
49: 名無し募集中。。。 2015/05/06(水) 11:15:11.54 0.net
>>41
Making two groups compete like that is to create a sense of rivalry between members and fans of the two groups. It's always been Up-Front's trademark, even before Berikyuu. It's what they're good at.
44: 名無し募集中。。。 2015/05/06(水) 11:11:31.82 0.net
You can say "shitty office this" and "shitty office that" all you like, but at the end of the day it's all thanks to Tsunku that H!P is still around today. Going forward, I'm worried about what's going to happen to Up-Front.
51: 名無し募集中。。。 2015/05/06(水) 11:15:43.65 0.net
Yeah. It definitely feels like the line-ups of Kobushi and Tsubaki weren't chosen by Tsunku.
66: 名無し募集中。。。 2015/05/06(水) 11:31:16.13 0.net
I think it's nice how even with groups like LoVendoЯ and Up Up Girls who are completely unknown to the general public, the office nevertheless keeps them constantly busy. You never have to complain about them not having enough to do. They even have them perform in remote, rural areas where they're sure to be making a loss, but as someone living in one of those areas, I'm thankful. Also, I want to thank them for allowing me to meet my oshi as well as all the other H!P members.
67: 名無し募集中。。。 2015/05/06(水) 11:33:21.46 0.net
Yep. The most painful thing to an entertainer is not having any work.
90: 名無し募集中。。。 2015/05/06(水) 11:47:05.17 0.net
The fact that the overall quality of H!P idols is remarkably high compared to other idol groups.
113: 名無し募集中。。。 2015/05/06(水) 11:59:50.10 0.net
It's pretty amazing how they can have such a large number of girls of that age range in one place, and yet, you never hear rumors about any bullying or any serious disputes. When they do fight, it's always over something childish and trivial.
121: 名無し募集中。。。 2015/05/06(水) 12:04:12.15 0.net
>>113
I can totally understand how someone like Ozeki might've been bullied at her previous agency, what with her personality and the way she can say things that could rub some people the wrong way. But in H!P, the older members just laugh it off and they've made her into this funny character. Seeing that, it's just made me think about how they're really good at forming these groups with just the right members.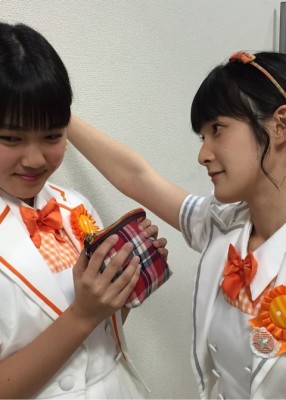 115: 名無し募集中。。。 2015/05/06(水) 12:01:16.09 0.net
At the end of the day, I appreciate how serious and sincere their approach towards music is. Yeah, there are some things even with music they're just not very good at, but at least they're always trying their best.
119: 名無し募集中。。。 2015/05/06(水) 12:03:22.54 0.net
The fact how even many of the H!P members themselves love H!P.
124: 名無し募集中。。。 2015/05/06(水) 12:04:46.14 0.net
I don't want this thread to go on for too long. I have a feeling the antis are going to get angry pretty soon.
139: 名無し募集中。。。 2015/05/06(水) 12:09:57.71 0.net
Everything aside from H!P is trash.
158: 名無し募集中。。。 2015/05/06(水) 12:15:08.52 0.net
The fact that Up-Front has Takui and Eric.
159: 名無し募集中。。。 2015/05/06(水) 12:15:30.53 O.net
I like how there is such a large number of wota who are fans of H!P music. There seem to be lots of fans like me who immediately lose interest in an idol if she stops releasing songs and performing concerts, and only does stage plays and handshake events.
164: 名無し募集中。。。 2015/05/06(水) 12:17:26.38 0.net
I appreciate how with Up-Front you very rarely get any of those vibes of the rottenness of the entertainment world.
172: 名無し募集中。。。 2015/05/06(水) 12:21:12.91 0.net
Thinking about it rationally, I really don't understand why they originally picked up Takui. Yeah, it turned out all right in the end, but why would a talent agency hire a completely unknown rock singer in his thirties?
206: 名無し募集中。。。 2015/05/06(水) 12:28:20.47 0.net
>>172
Takui was 25 when he joined Up-Front.
177: 名無し募集中。。。 2015/05/06(水) 12:22:15.88 0.net
All the wota seem to love Takui since the beginning of this year.
176: 名無し募集中。。。 2015/05/06(水) 12:22:07.11 0.net
The fact that they found those 15 children in the Hello! Kids audition, and that they're still looking after 12 of those girls today. That's nothing short of a miracle.
383: 名無し募集中。。。 2015/05/06(水) 19:15:48.05 0.net
>>176
This.
181: 名無し募集中。。。 2015/05/06(水) 12:23:45.70 0.net
I think it's amazing how the staff never put their hands on the members, and how instances of the members being caught dating are relatively few.
191: 名無し募集中。。。 2015/05/06(水) 12:26:19.51 0.net
>>181
A big part of the reason why that is is because of Terada and how much pride he takes in being at the top of H!P. He shows a good example to the rest of the staff.
252: 名無し募集中。。。 2015/05/06(水) 12:54:04.55 0.net
The sound production of their concerts is very high level.
270: 名無し募集中。。。 2015/05/06(水) 13:16:58.50 0.net
As far as H!P goes, I think the biggest thing that's influenced them is Tsunku♂'s attitude towards the girls. He always treats them so kindly, both at work and in private.
277: 名無し募集中。。。 2015/05/06(水) 13:22:45.45 0.net
How they created something that was called the "Hello! Pro Countdown" and yet forced on us people like Kyoudai 5, Eric, Nakajima and LINDBERG — artists no one in the audience had any interest in.
324: 名無し募集中。。。 2015/05/06(水) 14:34:34.57 0.net
How they haven't allowed me to graduate from being a wota ever since LOVE Machine.
449: 名無し募集中。。。 2015/05/08(金) 22:08:13.13 0.net
The Eggs/Kenshuusei system. Without this, their dancing and singing skill would be like Morning Coffee level when they make their debut.
278: 名無し募集中。。。 2015/05/06(水) 13:23:46.85 0.net
The lowest point for Up-Front was probably around 2010, right? AKB had their breakthrough, Platinum Era was in a slump, Berikyuu and Mano weren't doing anything of interest, and S/mileage — the group everyone had high hopes for — had their yakiniku incident.
After that they managed to recover, and now they're doing a lot better. It looks like their change in strategy back then worked out pretty well for them.
285: 名無し募集中。。。 2015/05/06(水) 13:31:00.19 0.net
>>278
No, the lowest point for them was 2007. It was just a series of constant scandals. People were saying they were really going to disintegrate for good that time.
287: 名無し募集中。。。 2015/05/06(水) 13:32:38.39 0.net
>>285
Ah, sorry. I wasn't a wota back then so I didn't know.
293: 名無し募集中。。。 2015/05/06(水) 13:35:45.54 0.net
Could it be that the Kids and Eggs remember how it was back in 2007 and that's why they're so good about not causing any dating scandals? They know how scary it can be.
424: 名無し募集中。。。 2015/05/07(木) 03:46:27.68 0.net
I first got to know of Musume when I was seven years old, got hooked on them when everyone else around me did, and lost interest around Go Girl. I got back into them a few years ago. I researched what I'd missed and by this point I've checked out most of the songs that came out over that time. What really helped to make them more accessible to me when I was starting to get back into them was how they'd kept some 5th and 6th gen members in the group for all this time.
456: 名無し募集中。。。 2015/05/09(土) 15:37:19.89 0.net
>>424
Yeah, this. Gaki-san being there really helped them a lot.
333: 名無し募集中。。。 2015/05/06(水) 14:46:42.03 0.net
Their outstanding quality that has even earned them many overseas fans.
337: 名無し募集中。。。 2015/05/06(水) 14:49:29.27 0.net
Honestly, their performance level at this point even higher than that of people like Yamaguchi Momoe or Matsuda Seiko in their golden ages.
403: 名無し募集中。。。 2015/05/06(水) 21:06:17.05 0.net
I appreciate how it feels like it's just a bunch of music lovers doing music.
384: 名無し募集中。。。 2015/05/06(水) 19:16:34.92 0.net
The only places whose internal affairs I care about are this shitty office, the Bank of Japan, and the Ministry of Finance. The fate and purpose of the entire country lies on them.
Henkka: Well, I do have to give Up-Front credit for hanging on to who is probably my personal favorite H!P member of all time (even though I'm sure it must have been many years since she was a major source of any real income for them, but that is none of my concern.)

Source: http://hayabusa3.2ch.sc/test/read.cgi/morningcoffee/1430877107/