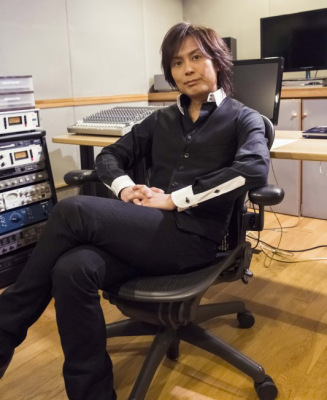 1:まろ厨 2013/12/18(水) 21:14:08.67 ID:0
I think that'd be it for me.
3:名無し募集中。。。 2013/12/18(水) 21:18:12.71 ID:0
You'd quit?
5:まろ厨 2013/12/18(水) 21:20:10.20 ID:0
>>3
I originally became a wota because of Tsunku's songs, you know. (´・ω・`)
I might continue supporting my oshi (Maro), but not with the same amount of passion…
2:名無し募集中。。。 2013/12/18(水) 21:17:36.67 ID:0
It'd be a win-win.
4:名無し募集中。。。 2013/12/18(水) 21:19:07.77 ID:0
Tsunku is the soup stock. If you change the soup stock, you change the taste of the meal itself.
6:名無し募集中。。。 2013/12/18(水) 21:20:13.59 ID:0
But as long as the Tsunku soup stock is involved, it doesn't feel like the general public is going to accept it either.
7:名無し募集中。。。 2013/12/18(水) 21:23:05.31 ID:0
No you don't. Honestly, no one even cares about the music. Naaboudoufu not selling is a fine example of that.
9:名無し募集中。。。 2013/12/18(水) 21:24:20.39 ID:0
>>7
She wouldn't have sold even without Terada's involvement. (laughs)
8:まろ厨 2013/12/18(水) 21:23:06.48 ID:0
It's not that I particularly like Tsunku, but only his songs are able to pull at my heartstrings. Mano-chan has a couple of songs I like, but even so I hardly listen to them. Same with Buono.
10:名無し募集中。。。 2013/12/18(水) 21:26:22.12 ID:0
>>8
It's not often I come across replies I agree with so much. Buono does have good songs, but the way they sing them on the recorded versions has no oomph to it. I don't know, maybe they have different recording staff. I do think they're good songs when sang live though.
11:名無し募集中。。。 2013/12/18(水) 21:26:34.48 ID:0
If Tsunku stopped writing the songs, they'd get popular among the general public. There'd still be a good number of fans left even without the Tsunku fundamentalists. It'd widen their market. Besides, when the group would start selling and showing good results again, the guys who left would come crawling back.
12:名無し募集中。。。 2013/12/18(水) 21:27:24.01 ID:0
Rather than a H!P wota, I'm first and foremost a Tsunku wota. So that'd probably be it for me.
13:名無し募集中。。。 2013/12/18(水) 21:28:33.48 ID:0
Isn't it pretty weird to like Tsunku more than your oshi?
17:まろ厨 2013/12/18(水) 21:30:25.63 ID:0
>>13
I don't. I like H!P members when they're singing Tsunku's songs (the derivative units are an exception). There's no way my oshi would've come to be my oshi if she wasn't in H!P.
14:名無し募集中。。。 2013/12/18(水) 21:28:53.56 ID:0
Honestly, I don't think Tsunku's songs have anything to do with their lack of popularity. It's all gotta be in the marketing. I mean, if that really was the case, they wouldn't have ever had a "Golden Era."
23:名無し募集中。。。 2013/12/18(水) 21:34:04.15 ID:0
>>14
But it's a fact that Tsunku's music simply doesn't resonate with people nowadays.
25:名無し募集中。。。 2013/12/18(水) 21:36:38.87 ID:0
>>23
So, what, are you saying that Akimoto's lyrics do? Whether something is "of the times" or not is trivial. There's only a handful of artists these days that sell truly because their songs are good. Whether something sells or not all comes down to the magnitude of their promotion.
15:名無し募集中。。。 2013/12/18(水) 21:29:58.74 ID:0
If Sayu quits, I quit being a H!P wota. Everything else is irrelevant to me.
19:名無し募集中。。。 2013/12/18(水) 21:30:53.97 ID:0
Terada P stepping down, or me graduating from being a wota… I wonder which will come first…
21:名無し募集中。。。 2013/12/18(水) 21:33:33.56 ID:0
Me, I actually like stuff like Buono or SATOYAMA more than songs that Tsunku's been involved with. But that's just my taste. It's not that I hate Terada or anything.
22:名無し募集中。。。 2013/12/18(水) 21:33:49.98 ID:0
I don't go back to listen to any of the SATOYAMA/SATOUMI songs. I do listen to Mano-chan, Ayaya and Hana wo Puun though, so I guess it really depends on the composer. I don't think there's any composer out there who can mass produce songs that pull at my heartstrings other than Tsunku.
26:名無し募集中。。。 2013/12/18(水) 21:41:06.61 ID:0
Do you Tsunku supporters seriously feel that Tsunku ought to be writing even all of the album songs? When you look at albums from other idol groups, they sound like best-ofs since there are no throwaway songs in there — and yet you think Tsunku beats them with these albums that are just full of them? Even some of his singles are throwaways! It's only when they release best-of albums that they can even be compared to albums from other groups in terms of quality.
32:名無し募集中。。。 2013/12/18(水) 21:46:23.00 ID:0
>>26
That's a matter of taste. It's extremely rare for me to think of any non-H!P idol songs as being any good. I'm a Berryz wota and for me they have very few throwaway songs.
27:まろ厨 2013/12/18(水) 21:41:33.81 ID:0
It's not that I like Tsunku himself, but there are exceptionally many songs I like among the ones he writes. I do think that if Tsunku stepped down, I'd naturally grow distant from them.
28:名無し募集中。。。 2013/12/18(水) 21:41:53.17 ID:0
Couldn't it instead be said that it's because of the power of Tsunku's songs that they're able to sell this much with this little promotion and a changing lineup of members?
29:まろ厨 2013/12/18(水) 21:42:49.76 ID:0
For the most part I'm good with Tsunku, but on the other hand I do also feel that it's about time he'd let others take care of some of the album and coupling songs.
31:名無し募集中。。。 2013/12/18(水) 21:44:08.48 ID:0
I don't think songs from other idols are very good really.
35:まろ厨 2013/12/18(水) 21:48:42.80 ID:0
It feels like he's more serious about the album songs for S/mileage and Berryz. With Musume, there's often such an air of mass production to them that they hardly have any impact.
37:名無し募集中。。。 2013/12/18(水) 21:49:17.11 ID:0
Looks like the Terada devotees are as lively as ever.
38:名無し募集中。。。 2013/12/18(水) 21:50:15.49 ID:0
It does matter to me if it's Tsunku producing them or not. Even with Reina involved, I just don't feel like listening to Lovendor.
41:名無し募集中。。。 2013/12/18(水) 21:52:51.15 ID:0
I'm not a Tsunku wota but a Berryz wota. I'd continue being their wota even if their producer or office was to change.
42:名無し募集中。。。 2013/12/18(水) 21:52:54.10 ID:0
Someone else should write the songs for groups other than Momusu. Feels like °C-ute would sell a lot more if it was someone else writing for them.
44:名無し募集中。。。 2013/12/18(水) 21:54:04.46 ID:0
Even Dempagumi.inc's original album sold more than °C's Shinsei Best, so if you're looking at it objectively, the numbers speak for themselves. While I recognize Terada's talent, even the wota agree that the quality of his works varies. For the sake of H!P's growth, they ought to look into doing songwriting contests and not only use Terada's songs.
50:名無し募集中。。。 2013/12/18(水) 21:55:20.60 ID:0
>>44
This.
46:名無し募集中。。。 2013/12/18(水) 21:54:08.17 ID:0
Me, I even liked Sharan Q. I think losing that Terada-smell might feel pretty lonely. Like tom yum without the coriander.
60:名無し募集中。。。 2013/12/18(水) 22:00:54.94 ID:0
In reality there's no such thing as a "Tsunku devotee." There's just people who don't see him going away any time soon, so they defend him out of necessity.
63:名無し募集中。。。 2013/12/18(水) 22:02:57.25 ID:0
>>60
I wonder if that's true.
66:名無し募集中。。。 2013/12/18(水) 22:04:36.47 ID:0
There's no other producer who could keep up with Tsunku's level of both quality and quantity. There are no other options.
71:名無し募集中。。。 2013/12/18(水) 22:07:12.23 ID:0
I like how Tsunku writes songs that fit whoever is singing them. Ayaya's stuff, or songs like Sayu's Lalala no Pipipi fit them so well.
74:名無し募集中。。。 2013/12/18(水) 22:10:25.95 ID:0
We haven't outlined what it is that Tsunku actually does.
– Composing music & writing lyrics
– Giving his opinion on song arrangements, outfits, dances, nicknames, member colors, hair styles, etc, taking part in planning meetings
– Going to their concerts every once in a while to support and give advice to members
– Promoting them on his blog and on Twitter
– Choosing the members at auditions
76:名無し募集中。。。 2013/12/18(水) 22:10:30.90 ID:0
You really feel Tsunku's affection towards the members in the songs he writes for them.
78:名無し募集中。。。 2013/12/18(水) 22:11:29.10 ID:0
As far as the music goes, I actually preferred the SATOYAMA songs, so I wouldn't mind even if it wasn't Tsunku. But the question is, is there anyone out there aside from Tsunku who could keep up with the current pace of releases?
84:名無し募集中。。。 2013/12/18(水) 22:13:36.97 ID:0
There have always been people who say stuff like "if someone else wrote their songs, they'd sell more", but those people are overestimating H!P members. I can only think they're trying to put the blame for them not selling well to anyone but the members themselves.
94:名無し募集中。。。 2013/12/18(水) 22:16:34.23 ID:0
Tsunku sure is the man for continuing to write even though he must have loads of money by now. I wonder if it's because he feels responsible for the H!P members, or if it's that he simply just loves writing.
98:名無し募集中。。。 2013/12/18(水) 22:18:56.56 ID:0
First and foremost, he's never put his hands on a H!P member. That alone is enough for me to keep supporting him.
111:名無し募集中。。。 2013/12/18(水) 22:26:08.68 ID:0
As someone who used to only listen to underground music, it was the quality of Tsunku's music that made me get this much into them.
(Note: The following are comments from the source site.)
1. 名無しさん 2013年12月19日 00:59
I like S/mileage and JJ songs, and Musume to an extent. But lately the Berikyuu songs don't do much for me. I like Asian Celebration and Loving you too much, but for the most part their songs now make me feel like they aren't quite what I expect them to be.
2. t 2013年12月19日 01:44
If it wasn't for Tsunku's songs, I wouldn't have become a wota. Only H!P can make me be this into any songs.
3. a 2013年12月19日 03:17
As someone who got into H!P through Buono, I still can't understand Tsunku's taste. But on the other hand it feels like if Tsunku was to go, it wouldn't feel like H!P anymore. It's like Tsunku's become the root of H!P's identity.
4. 名無し 2013年12月19日 07:45
It's scary to think about how the new producer might put his hand on the members.
5. 名無し 2013年12月19日 09:27
H!P = Tsunku. You can't change it at this point. Besides, the fact that they don't sell or that they're underappreciated is also a matter of the audience's tastes; I don't think it's just about the quality.
As for the claim about how they're not doing enough promotion when compared to AKBG: as a H!P wota who witnessed Momoclo using a different approach in their promotion compared to both H!P and AKB and making it work for them, I do think it's a bit of a poor excuse. What with the billboards and exposure on TV and magazines, etc, it's not that the amount of H!P's promotion is lacking. If they want to get more popular, they need find a new way of promotion not already used by someone like Perfume, AKB, Momoclo, Kyary or E-girls.
6. 名無し 2013年12月19日 10:54
While the poetic beauty depends on the song, Akimoto-san might indeed have more of it. And yet, I just can't come to like them. It all just sounds so hollow, and while I might think of one of their songs as being good on first listen when hearing it in a commercial, I get bored of it so quickly. Hearing it once or twice is more than enough.
But when it comes to H!P, they have songs that feel like no one else could've written them. Sure, there are times when it actually works against them, but take for example songs like "Ee ka!?" — songs that surprise you at first, but then you realize how interesting they are. Only H!P is able to make me genuinely think "hey, that's a pretty fun song." I like to think that you need to listen to a H!P song at least three times before you can really understand it. For me, even though at first a song could leave me thinking "…huh?", I can find myself loving it after three listens. The more you listen to them, the more flavor they have.
Also, they always have melodies or lyrics that get you hooked, along with melodies and chords that somehow evoke nostalgia. The first time I was listening to "Tokai no Hitorigurashi", the chorus made me cry aloud. Only H!P can do that.
Also, as a girl I like the Platinum Era songs because they are so easy to empathize with since they had girls my age singing those lyrics with the protagonists in them also being seemingly on the older side as well. When I'm singing their recent songs I start feeling kind of childish, so that's why lately I'm listening more to °C, Berryz, S/mileage and J=J since they seem more mature.
7. 名無し 2013年12月19日 16:53
For me, I got hooked on H!P members. I don't really like the songs. I prefer melodies that you just feel like humming, melodies that get stuck in your head. It feels like "uncoolness" is H!P's selling point, even down to their promotion. Of course it'd depend on who replaced Tsunku as the producer, but for me I wouldn't mind even if it wasn't him.
8. サヤシコシコ 2013年12月19日 23:20
What it comes down to is, your appreciation of Tsunku depends on whether you're an oshi of someone in particular, or whether you're a DD.
Generally speaking, the oshi of someone just want the member in question to be popular. If they don't, it's Tsunku's fault. "It's because Tsunku's music is so uncool" is what they'll say.
As for the DD's, many of them became fans because they were taken with the songs, so for them they can't imagine anyone but Tsunku for the job.
Moreover, a lot of H!P fans are DD's and it's because of this that the mindset of "I have no interest in idols, but I do like H!P" is so common. If Tsunku was to quit, H!P would lose its appeal for the DD's and they'd lose interest. Thus, he should keep going for as long as he can.
9. ななし 2013年12月20日 08:26
Akimoto with his shallow idol lyrics full of old men's fantasies make me so disgusted, I can't bear listening to any song all the way through the end. Also, the way they force the "cool diva image" feels so phony it makes me feel embarrassed for them. Having girls who have absolutely no talent for singing doesn't help either.
Tsunku's quality songs that have flavor, his lyrics that are somehow uncool and yet easy to empathize with, the members singing wholeheartedly, the feeling of solidarity of everyone doing their best together, the charms of each individual Tsunku-picked member that come from their human qualities — all of those things combined make for an exquisite appeal.
So if there was some producer out there that Terada felt comfortable handing H!P over to, I'd stick with H!P even without him. It's just that finding such a person must be difficult. It wouldn't even need to be just one person, dividing the work would be fine, but I'd just want them to abide by Terada's way of doing things.
10. .. 2013年12月20日 13:53
I like Tsunku's songs, so if he was to quit and hand it over to someone else, I expect there'd be a sharp drop in the addictiveness. Thus, in all likelihood, I'd quit. Having members singing and dancing highly addictive songs with fun choreographies is what makes H!P.
Sure, there are countless of cute girls in other groups, too, but their songs simply aren't interesting. I do give a listen to each group I come across whether they're popular or not, but there's nothing that I've been taken with.
They're in different categories, but I like to think of him and Komuro being the same class of genius.
13. 2013年12月21日 23:17
No way. There are no other idols I like even the least bit.
Henkka: As for me? While a wota is something I am not, I'm quite confident my interest in Hello! Project without Tsunku would fade very quickly.

Source: http://hellopro7144.doorblog.jp/archives/35746197.html (jp)