1: 名無し募集中。。。 2019/01/05(土) 12:12:10.32 0
Changing subjects: I've blogged about this before, but I'm quite often asked for directions by foreigners. I have no clue why they ask me of all people… Anyway, the other day when another foreigner asked me for directions, after I'd finished telling them they said: "You're so beautiful. Thank you!" (laughs)

And before that, the person sitting next to me on the train said "excuse me." They were speaking to me in English, but I managed to understand that they were asking me how many more stops it was until a certain station. After I told them, they told me "beautiful people" while pointing at the words on my bag. (laughs) They were talking about my bag.

While I can't speak English, it's still fun talking with people from abroad!

As for me, if I'm ever lost and I want to ask someone for directions, I always ask someone who's looking up, not down. I'll take care not to look down as I walk, too!
https://ameblo.jp/juicejuice-official/entry-12430675040.html
3: 名無し募集中。。。 2019/01/05(土) 12:18:12.85 0
"So beautiful."
5: 名無し募集中。。。 2019/01/05(土) 12:20:07.39 0
This is just her bragging!
6: 名無し募集中。。。 2019/01/05(土) 12:20:41.00 0
He was hitting on you!
12: 名無し募集中。。。 2019/01/05(土) 12:24:29.33 0
Foreigner: "Oh! Juice=Juice!"
78: 名無し募集中。。。 2019/01/05(土) 13:13:08.59 0
80: 名無し募集中。。。 2019/01/05(土) 13:14:53.59 0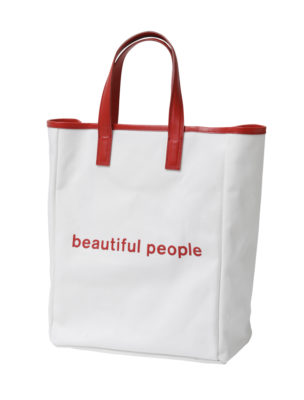 22: 名無し募集中。。。 2019/01/05(土) 12:30:56.14 0
There was that one time when someone gave her their umbrella just because it was raining and she didn't have one. Beautiful girls sure do get hit on all the time.
55: 名無し募集中。。。 2019/01/05(土) 12:53:05.32 0
Aarii's such a fool, she probably thinks of this as nothing more than her having been successful in doing some "international exchange."
26: 名無し募集中。。。 2019/01/05(土) 12:33:37.86 0
On first glance she might look a clever female college student who can speak English. But in reality, she's just a dope.
28: 名無し募集中。。。 2019/01/05(土) 12:34:40.38 0
I'd bet most H!P members who take care of their appearance have similar experiences. They just don't make a point of blogging about it. That's the daily life of a beautiful girl for you.
13: 名無し募集中。。。 2019/01/05(土) 12:26:24.30 0
I'm always looking down when I walk.
Uemuu's not going to be asking me for directions anytime soon.
39: 名無し募集中。。。 2019/01/05(土) 12:41:01.23 0
She's not going to ask any of you disgusting wota in all your gloominess.
44: 名無し募集中。。。 2019/01/05(土) 12:46:34.50 0
>>39
Hey, I'm super ugly but I'm always being asked for directions. I've even been asked directions by groups of female college students as well as foreigners.
47: 名無し募集中。。。 2019/01/05(土) 12:49:00.99 0
>>44
For some reason there are just these certain guys who tend to get asked that. Guys who'll always get asked even if they're together with like four or five other people.
43: 名無し募集中。。。 2019/01/05(土) 12:46:17.50 0
I was asked for directions by a foreigner the other day, too, but I only managed to catch the word "building." (laughs)
66: 名無し募集中。。。 2019/01/05(土) 13:07:00.18 0
I'm amazed that she can speak English to that extent.
I can't understand it at all.
48: 名無し募集中。。。 2019/01/05(土) 12:50:12.77 0
The main purpose of her blog post was not to say that she'd been asked for directions, but that someone had told her "you're so beautiful."
72: 名無し募集中。。。 2019/01/05(土) 13:10:10.26 0
I'm a Berryz wota, and I remember Momochi and Risako talking on the radio about how they, too, had been asked for directions by a foreigner while they were still members. Those guys sure do talk up cute girls a lot.
56: 名無し募集中。。。 2019/01/05(土) 12:54:15.62 0
Beautiful girl = intelligent = can speak English.
That's how foreigners think.
Even I always ask the beautiful girls for directions when I'm abroad.
74: 名無し募集中。。。 2019/01/05(土) 13:10:34.08 0
To the average foreigner who doesn't know Uemura, she probably looks like a mixed race Hong Konger who skipped a grade to enroll in Harvard and who's now in Japan just to have a bit of fun.
77: 名無し募集中。。。 2019/01/05(土) 13:11:37.11 0
She has the good looks, but she also looks like a kind person.
92: 名無し募集中。。。 2019/01/05(土) 13:37:21.13 0
Uemura looks unbelievably beautiful in the flesh, so this is no wonder.
Wanting to talk to beautiful girls is a basic human instinct.
99: 名無し募集中。。。 2019/01/05(土) 13:45:46.37 0
Uemura doesn't only have a beautiful face. Her figure, posture, hair, skin, appearance, aura… everything about her is divine. Of course foreigners are going to want to try to talk to her — even if it means having to fake being lost.
93: 名無し募集中。。。 2019/01/05(土) 13:38:13.91 0
My favorite Aarii from last year: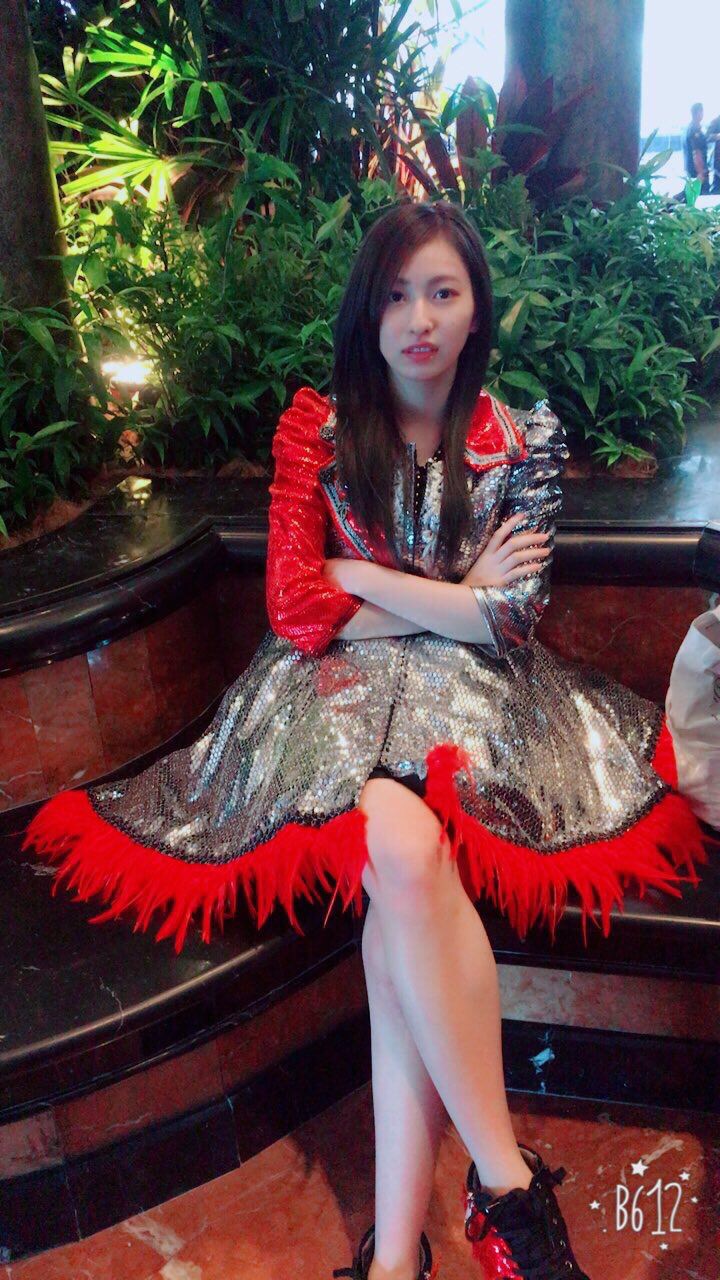 134: 名無し募集中。。。 2019/01/05(土) 16:15:59.47 0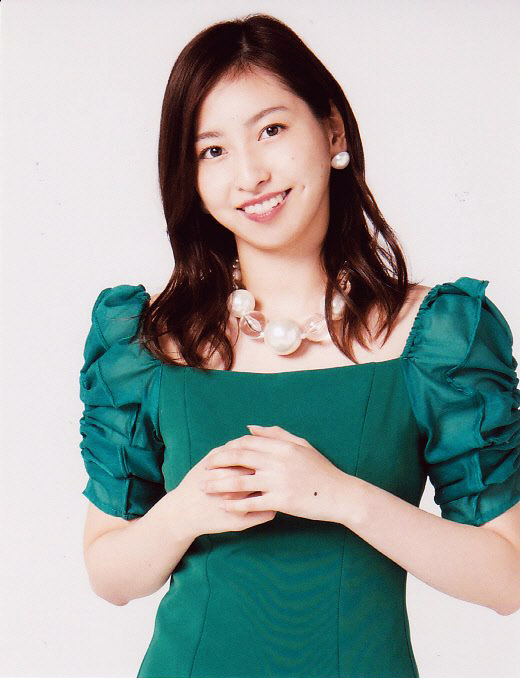 136: 名無し募集中。。。 2019/01/05(土) 17:16:39.90 0
Sushi chef: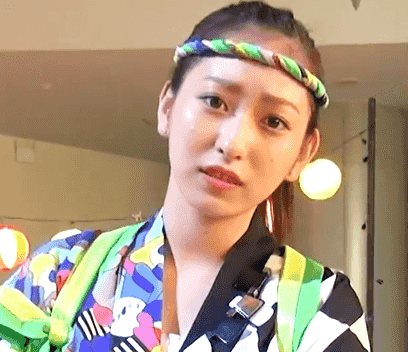 137: 名無し募集中。。。 2019/01/05(土) 17:18:38.93 0
One of my beautiful female friends said that she, too, often gets asked for directions by foreigners.
139: 名無し募集中。。。 2019/01/05(土) 17:33:27.97 0
Of course you'd rather ask a beautiful girl for directions if you had to ask someone, even if you had zero intentions of hitting on them.
151: 名無し募集中。。。 2019/01/05(土) 21:27:08.44 0
She'll probably be constantly asked for directions when the Olympics roll around.
14: 名無し募集中。。。 2019/01/05(土) 12:26:36.54 0
She has one of those faces that will always be deemed beautiful, no matter the person's nationality.
7. ℃-uteな名無しさん 2019年01月06日 09:35
Who doesn't want to talk to cute girls?!
157: 名無し募集中。。。 2019/01/05(土) 22:29:30.95 0
Just saying: it's not okay for you guys to now go ask Aarii for directions while pretending you're some English-speaking, non-Japanese Asian person.
10. ℃-uteな名無しさん 2019年01月07日 01:20
This was totally someone hitting on her.
Henkka: Alright, which one of you shameless bastards was this?
Source: http://c-ute.doorblog.jp/archives/52888710.html