Natsuki Mari, Katori Shingo, Fukada Kyoko, Ogura Yuko, Miura Rieko, Nomoto Karia, Negicco, etc. Konishi Yasuharu is a musician known for having produced or contributed songs to all of the aforementioned artists and more. While the only song he arranged for Hello! Project was Matsuura Aya's "Ne~e?", it's a song that continues to pop up in conversation even today when talking about some of the best songs to have ever come out of Hello! Project as a whole. It was a question on everyone's minds at the time of the song's release: "What? Konishi Yasuharu?! How? Huh?"
— Please tell us about when you arranged Matsuura Aya's "Ne~e?" What led to you working on it?

Konishi: They simply approached my office with an offer. "Please let your guy arrange our song." Naturally, I said "okay." Until that point I'd pretty much just met Tsunku♂ a couple of times while we were doing Pop Jam on NHK, back in the Sharan Q days. I didn't really know him that well, to be honest, and I'm pretty sure he'd only just heard of the name Pizzicato Five up until that point.
— So they approached you pretty much out of the blue.

Konishi: Yeah. And that's why I first just went, "but why me of all people?" They were like, "well, we want something that sounds French — aren't you the guy to go to when it comes to French-sounding stuff?" (laughs) Their offer was very specific, so it was easy for me to get on-board, too. "Ah, okay. Gotcha."
— Did your work on the song proceed in a similar fashion?

Konishi: Well, I went into the studio and just made something up on the spot, but I ended up working on the song for three days straight. Tsunku♂ wasn't there, so the next day the director came up to me and said "I have a message from Tsunku♂. He says he really liked those timpani bits. He wants you to put in a lot more."
— That's very specific.

Konishi: I know, right? I guess he really dug those timpani drums. Okay, so I put in more and figured it was good to go. But then the next day the director came up to me again. "I have a message from Tsunku♂. He wants you to modulate the chorus." I was all, "huuuhhh?!" (laughs) Because if I was to modulate the chorus, then how would I get back to the original key in the second verse?! And I have to be honest: figuring that out was real headache. I was going, "what on earth am I going to do?"… But somehow I did it. When I first got his request though, I really had to rack my brain, and honestly, I kinda didn't want to pull a "Komuro Tetsuya" and do a completely unexpected modulation like that. (laughs) But when I actually tried it, the song did improve tremendously. It made me realize that he really thinks about what you need to do to a song to make it into a hit.
— On that note: when you first received the melody for the song, was it in the form of just a simple demo, or…?

Konishi: It was very simple. I think it was Tsunku♂ singing on it if I remember correctly. It didn't have lyrics yet though. Also… something that's really stuck with me is the recording director at the time and how capable he was. This was in 2003. When I went into the studio, this director was in there arranging a song — on his laptop by himself. I remember feeling pretty surprised about that. I'd never seen anyone programming music on a laptop before until that day. Especially when it comes to recording directors — certainly the recording directors of Pizzicato Five weren't doing stuff like that. (laughs) I remember thinking about how capable everyone working for Hello! Project is.
— How was the arrangement process itself?

Konishi: It was fun. Arrangement work is most enjoyable to me when it's a song that I've also written and composed myself, so I mostly never take on any work that's just arranging. Really the only reason I made an exception that time was because it was Tsunku♂ and Matsuura Aya. And it turned out to be just as fun of a project as I expected it to.
— What did you think of "Ne~e?" when you heard it in finished form?

Konishi: I thought it was great. That modulation really did more for the song than I could've even hoped. I thought Tsunku♂ was a genius. But it must be difficult for the people singing it though. That modulation is very "out there" musically — I mean, it's there for the sole purpose of surprising the listener. Guys in bands might call it one of those "impossible" song developments.
— The timpani on it might be pretty essential, too.

Konishi: I was very surprised when I was told to add in even more, but that just shows you that he has vision as the producer — there's something about the timpani in that song that transcends music and makes the song appealing even to kids. Listening to "Ne~e?" even today, you can immediately tell it's my work, right? And nevertheless, it's definitely a Hello! Project song, too. I only worked on that one song, but I feel like I scored a home run with it.
— Did you find Tsunku♂ himself a fascinating person?

Konishi: Well, I thought the song was "true" bubblegum music: there was the songwriter, the arranger, and then the singer singing the song — in other words, the basic blueprint for pop music. When I was in high school, I really looked up to people like Tsutsumi Kyouhei — he was one of the reasons I actually got into doing music. Tsunku♂ did the same thing as Tsutsumi: he made his own kind of media; a system that allows him to mass-produce songs. That's something I really admire. He's done something I would never be able to do myself. Though, I guess with that said, everyone is cut out for some things and not for others — I also don't believe Tsunku♂ could've done a band like Pizzicato Five. (laughs)
— What did you think about Matsuura Aya?

Konishi: I felt that she was a complete idol. When someone says the word "idol," you immediately think about two different categories: the idols who can't sing, and the ones who can. In that sense, Matsuura Aya was definitely up there with the likes of Matsuda Seiko. But I was very surprised in regards to Tsunku♂'s demo vocals… She was asked to sing the song exactly the way he did on his demo. (laughs) The thing is, though, that even if you're asked to sing something "just like this," there are some people who can do it and others who can't. Matsuura was able to reproduce it in complete fidelity. I think that's proof of her excellence.
— Have you ever been able to see her singing yourself?

Konishi: I've actually never even met her. But a couple of years ago she put out that free soul-ish album of hers — "Click you Link me," was it? I actually quite liked that one. I don't really know that much about her. But on the occasion that I do listen to her music, I'm always struck by how great the lyrics are. Regardless of the song. It's like… how should I put it…? I can't really put it into words well, but Tsunku♂ might be the best lyricist since Chikada Haruo. It's all just so… point blank, you know? (laughs)
— "Sexy? Or cute? Which is your type?" Tsunku♂ always has phrases in his lyrics that just hook the listener. Previously when I was talking to him and I asked him "isn't it difficult to write lyrics?," he just replied "not at all."

Konishi: I've actually never struggled with writing lyrics either. (laughs) It is, however, difficult for me to write lyrics for other people. Arrangement is always the part that I have the most trouble with.
— By the way, some time ago I remember seeing headlines in the vein of "Konishi Yasuharu struck by Michishige Sayumi's awesomeness!" or something along those lines…

Konishi: Yeah. I really felt that way when I got to work with Morning Musume in the spring of 2013 for Billboard JAPAN. It was this special program where we were covering songs from 1964. Morning Musume sang a medley of three hits from the year, and I was in charge of the arrangements for those songs. It was these three corny songs: "Be My Baby" (The Ronettes), "Go-Kart Twist" (Gianni Morandi) and "Tie Me Kangaroo Down, Sport" (Rolf Harris).
— How did Morning Musume do?

Konishi: They'd really done their homework. They were great. They were going on about how they were feeling nervous before it started, but when they got down to do it, they were flawless. At that point, my work with the arrangement and tuning and stuff was done, so I was just hanging around waiting. I didn't have anything better to do, so I was just looking at them performing on the monitors. As I was doing so, I suddenly felt as though Michishige was looking directly at me through the monitors. (laughs) I was like, "oh, wow!" And I'm guessing since I felt it, that's probably how all the fans watching felt, too.
— She's a true idol. What did you like about her especially?

Konishi: It has to be that power in her eyes. I've done plenty of work for other idols up until now and even met many of them through work, but on that occasion I was only doing nothing more than a couple of TV arrangements for them, and yet I still felt something incredible in Michishige. I also felt that she's someone I'd like to try writing a song for one day. When I put that out on Twitter, Yoshida Go decided to spread it. (laughs)
— Well, we don't yet know what Michishige is going to do after her graduation…

Konishi: That last solo song of hers was good, too. "Shabadabadoo~." I would've wanted them to release a 7″ of that.
— It was certainly very cutesy as well as fitting for Michishige.

Konishi: It's not like I'm an expert in the field or anything, but considering the amount of idols in Hello! Project, you'd assume just through sheer law of probability that many of them would be completely uninteresting. But instead, it feels like they've managed to find so many more perfect matches instead.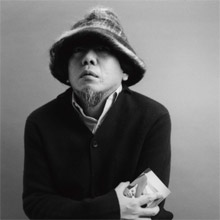 — You yourself like offering your songs for idols to perform and you seem to enjoy listening to idol music, too. Could you talk a little bit about what it is about idols that appeals to you personally?

Konishi: In every generation, idols are like the "flowers" of pop music. Even if people like the Beatles and Bob Dylan came out as artists who write and perform their own music and that became the mainstream, there have always been idols in every era of music. Everyone has their own personal idols. Plus, there are always girls who will want to become idols — people will always want to look up to someone. And with Morning Musume becoming popular again last year… I think that's great. You don't see that very often. It's a great achievement.
— They're an idol group whose entire lineup has changed, yet they continue to be in the forefront.

Konishi: Also, idols to me represent something good in the music system: you have to always remain catchy. That's a good thing. It gives birth to good songs. I mean, a good folk song is good even if it's a bit plain, you know? But with idols, it's like they have to put everything they have into every single song they do. I think that's one positive of the whole idol system.
— I'd love it if you would one day write a song for Hello! Project, too.

Konishi: Yeah, if one day the stars are aligned and I get the chance… I'd like to write a song for them, too. Because you can have idols sing pretty much anything. It's actually the one place where you can experiment and try out pretty much anything. In all honesty, to me the world of music seems to be in a rather dire place today. And yet, it feels like there are still people with genuine talent around… and many of them seem to be found precisely in the sphere of idols.
Interview & text: Tsuchiya Keisuke
English translation: Henkka
Konishi Yasuharu on the web: blog