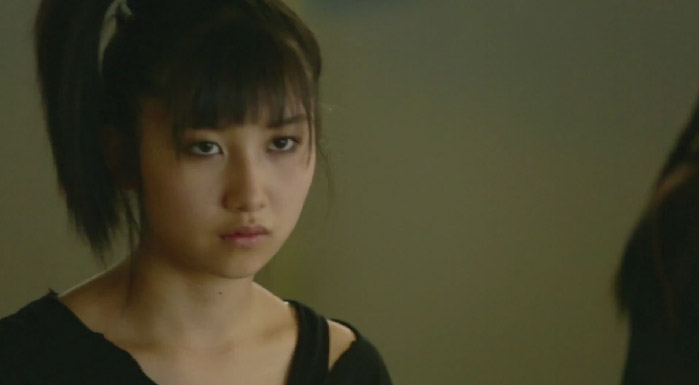 1: 名無し募集中。。。 2016/03/02(水) 23:44:19.16 0.net
Sato: "Even if it's only just one song, I want to make a one together with Tsunku-san. I want him to teach me how. I want to know what he's particular about — what he thinks is important when writing a song. When I make a mistake, I want him to point it out to me. "No, that's not how you do it." I want to write a song that could move people's hearts."
Find the source by yourselves. (Note: JAPAN Hello! Pro NETWORK #49 at 13:29~)
106: 名無し募集中。。。 2016/03/03(木) 01:18:38.68 0.net
>>1
Since it's actually her saying it, the office should let her. It'd be great publicity, too.
10: 名無し募集中。。。 2016/03/02(水) 23:49:04.37 0.net
I really want her to see her do that. They should let her.
34: 名無し募集中。。。 2016/03/03(木) 00:11:15.25 0.net
Looks like we're just about to see the birth of Sato Masaki the songwriter.
37: 名無し募集中。。。 2016/03/03(木) 00:13:59.56 0.net
Is it just me or is she a really good radio MC, too? (laughs) That caught me off-guard.
43: 名無し募集中。。。 2016/03/03(木) 00:19:11.95 0.net
Fukumura said it on Morning Jogakuin, and Ishida was saying it on ANN Mobile a while back, but apparently Sato's radio talking skills have been changing radically as of late. Miyazaki was saying it today, too.
44: 名無し募集中。。。 2016/03/03(木) 00:20:45.18 0.net
Her looks and performance abilities skyrocketed last year. I guess this year is dedicated to improving her talking skills.
40: 名無し募集中。。。 2016/03/03(木) 00:17:14.96 0.net
"In order to make Ikuta's character work, you have to have a senpai who can tease her a bit. Pair her up with someone like Okai and it's great." She sounds just like a producer. (laughs)
50: 名無し募集中。。。 2016/03/03(木) 00:26:29.17 0.net
She inherited Tanaka's DNA, Michishige's DNA, Sayashi's DNA, and now she's even inheriting Terada's DNA. What's Sato trying to do here — become the perfect human?
52: 名無し募集中。。。 2016/03/03(木) 00:27:00.51 0.net
At her 1001 Nights event, she was saying how if she was to be born again, she'd want to become a producer who could top even Tsunku.
95: 名無し募集中。。。 2016/03/03(木) 01:08:23.97 0.net
A producer this cute? Damn…
55: 名無し募集中。。。 2016/03/03(木) 00:31:00.90 0.net
Since she already knows the basics of some musical instruments, I'd think she could quite easily make the transition to songwriting.
57: 名無し募集中。。。 2016/03/03(木) 00:33:13.57 0.net
There's not much else that could make the wota happier than if they actually made this happen.
59: 名無し募集中。。。 2016/03/03(木) 00:35:31.00 0.net
How does this girl manage to make me so excited about her?
She's growing up so fast it's crazy.
62: 名無し募集中。。。 2016/03/03(木) 00:36:40.78 0.net
I bet Tsunku, too, would be happy to be told that by her.
64: 名無し募集中。。。 2016/03/03(木) 00:37:16.11 0.net
I want to see a song written by Maa and choreographed by Sayashi, performed by the two of them.
65: 名無し募集中。。。 2016/03/03(木) 00:37:25.90 0.net
This makes me curious to find out more about Maa-chan. You can tell how she has that special power to enchant people.
68: 名無し募集中。。。 2016/03/03(木) 00:42:39.91 0.net
She should just send some of her songs to Tsunku. "Tsunku-san, I made this. Please listen."
364: 名無し募集中。。。 2016/03/03(木) 03:24:03.45 0.net
Nishiguchi-san was pretty excited at 1001 Nights when they were talking about Maa writing songs.
379: 名無し募集中。。。 2016/03/03(木) 04:48:15.19 0.net
>>364
Sato: "But no one would buy it!"
Nishiguchi: "No way. It'd sell like crazy. (laughs)"
Wota: "We'll buy it! We'll buy it!"
Sato: "Fine. But it'll cost you 18,000 yen."
71: 名無し募集中。。。 2016/03/03(木) 00:45:34.27 0.net
They need to do a show about Sato being taken to a tour of a songwriting company. I'd buy the DVD Magazine of that.
73: 名無し募集中。。。 2016/03/03(木) 00:49:52.81 O.net
How about starting with arranging first? (For both lyrics and music.) During Lilium, she asked the director if it was okay to change one of her lines — and they actually OK'd her suggestion.
89: 名無し募集中。。。 2016/03/03(木) 01:00:28.78 0.net
I think someone like Taisei would have fun teaching her things.
77: 名無し募集中。。。 2016/03/03(木) 00:52:08.48 0.net
Since she does trackmaking on her computer, I think she's actually quite capable.
85: 名無し募集中。。。 2016/03/03(木) 00:57:55.03 0.net
Maa-chan is a MacBook Air user.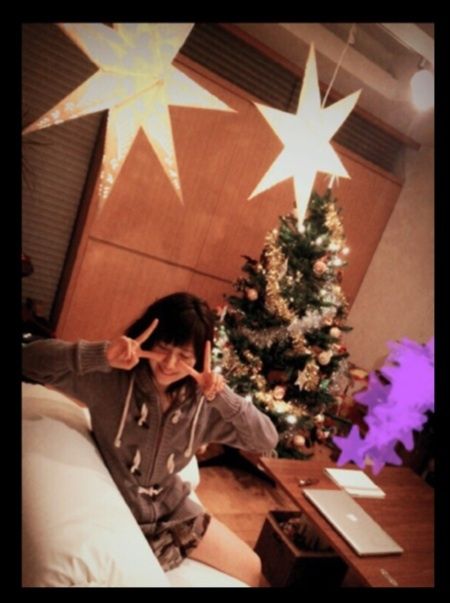 91: 名無し募集中。。。 2016/03/03(木) 01:02:39.87 0.net
It's quite likely that she uses Logic Pro X to make her tracks.
94: 名無し募集中。。。 2016/03/03(木) 01:05:55.02 0.net
Maa-chan has been composing and arranging digitally since she was 12.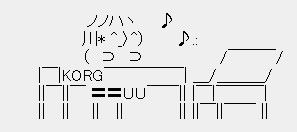 105: 名無し募集中。。。 2016/03/03(木) 01:18:31.49 0.net
Lately she's apparently playing the guitar along with her little sister.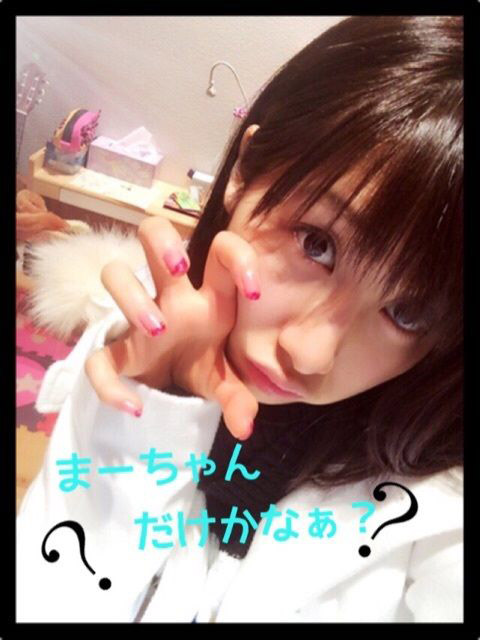 111: 名無し募集中。。。 2016/03/03(木) 01:28:25.03 0.net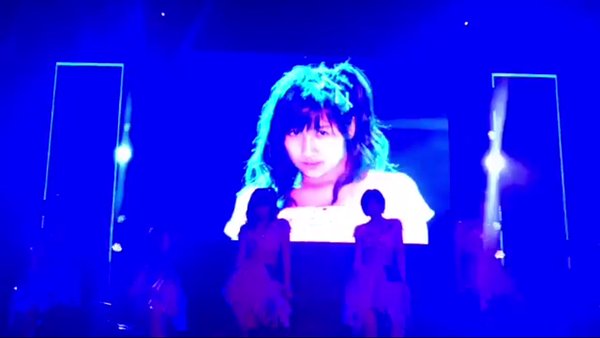 117: 名無し募集中。。。 2016/03/03(木) 01:33:53.41 0.net
>>111
Seriously, how can she pull off an expression like that? I can't understand where a 16-year-old would find an expression like that.
123: 名無し募集中。。。 2016/03/03(木) 01:39:49.10 0.net
I love Sato's sense of rhythm.
107: 名無し募集中。。。 2016/03/03(木) 01:20:22.99 0.net
I wonder if she's entirely self-taught.
126: 名無し募集中。。。 2016/03/03(木) 01:44:08.86 0.net
Her DTM teacher is her dad.
── Speaking of performing, I heard that you've played a central role in teaching the 12th gen members about rhythm.

Yes. I made them a CD to help with that.

── What sort of music was on it?

I made the songs so that it'd be easier to hear the beat. I lowered the vocals and other rhythms which aren't as important to feeling the beat with your body, and I raised the sound of the 16-beat hi-hat cymbal — that "chicchicchicchi" sound.

── You raised the volume of those sounds so it's easier to hear the beat?

Yes. And on some bits of the songs where it doesn't have that sound, I added in my own.

── You did that using a computer?

A computer and a piano.

── Was it the staff who taught you how to do that?

No, it was my dad. I've always liked making songs — it was my dad who taught me how.

── Ah, and that's why you're now able to do things like that for the 12th gen.

The 12th gen members aren't very good with rhythm yet, and even when someone like (Ishida) Ayumi tries to teach them, they have a hard time understanding.

── Like they don't even understand what it means to "feel the beat"?

Right, they don't. That's why I thought I'd try to teach them.
http://logirl.favclip.com/article/detail/5691533961461760
128: 名無し募集中。。。 2016/03/03(木) 01:45:46.76 0.net
She's been making home recordings before she even joined Morning Musume.
── My first time seeing her doing the air piano in it (the music video of "Yuugure wa Ameagari"), I was reminded of how Maa-chan likes to do home recordings by herself. I think it was Oda-san who spoke about this on radio in the past, but do you remember when exactly you first started making those home recordings?

Sato: It's been quite a while since I first started. I was already making them before I joined Morning Musume.

Oda: Once she got an application to do it on the iPad, she started recording with it constantly.

Sato: Hahaha! That's right!

Oda: She put on a click track, made a drum track in the same tempo, put in some piano, some guitar, my singing… and it ended up becoming this song called "Fantasy ga Hajimaru (Sato Masaki version) feat. Oda Sakura"! And she did all of that while we were in the car commuting somewhere!

Sato: At one point during it you can hear a car horn and stuff. (laughs)

Ogata: Also, when the four of us in 12th gen were struggling with the rhythm of "Seishun Kozou ga Naiteiru," she made us her own, Sato Masaki-produced rhythm practice CD. I was shocked when I learned it was Sato-san who had made it.

Oda: It was actually our manager who first asked Sato-san to do that. "Please make something for the 12th gen to understand the 16-beat!" And then she made it and brought it in the very next day!

── Do you think it might be possible that the group could one day be singing and dancing to songs written by Maa-chan?

Oda: "Jinsei wa iroiro~ ♪"

Sato: Hahahaha!

── Huh!? What is that?!

Oda: It's a song of hers that goes "jinsei wa iroiro aru ♪"

Sato: When Fukumura-san became the leader and everyone was all worried, I tried my best to write a song while picturing Fukumura-san in my mind. I thought I'd have Fukumura-san listen to it, but I'm so embarrassed that I haven't been able to! Oda-chan is the only one who I've let listen to the song. She's the only one who's heard it in full.
http://www.billboard-japan.com/special/detail/1232 (page 4)
339: 名無し募集中。。。 2016/03/03(木) 03:00:14.37 0.net
Come on, Tsunku!!
353: 名無し募集中。。。 2016/03/03(木) 03:09:44.07 0.net
They should have H!P members try their hand at songwriting more. You never know where you might find talent just waiting to be discovered.
14: 名無し募集中。。。 2016/03/02(水) 23:50:46.08 0.net
The birth of Maa-P.
404: 名無し募集中。。。 2016/03/03(木) 05:51:02.44 0.net
Masaki♀
Makino Maria:
"Sato Masaki-san is my rhythm teacher."
1: 【中国電 76.2 %】 ◆fveg1grntk 2016/03/14(月) 23:20:52.96 0.net
This is my rhythm teacher:

Sato Masaki-san.
I took this picture of her when we were in Hokkaido. What a cute Sato-san.

During our rehearsals for the spring tour, or during breaks in our concerts, she's always by my side teaching me about rhythm. I'm sorry that it eats into her own free time (whether it be just break time, or time she would normally use for fixing her make-up or such). Thank you so much, Sato-san. I can't express how thankful I am for having someone who can help me — not just during lessons, but wherever and whenever I want — to understand whatever it is that I don't understand, or whatever I'm not able to do by myself. And that person, for me, is my senpai; someone who is in the same group as me.

"Rhythm is life."
Those are words once said by Tsunku♂-san.

And Sato-san is the person who helped me improve on my very shaky sense of rhythm.
I wish to one day become like Sato-san.
http://ameblo.jp/mm-12ki/entry-12139256505.html
41: 名無し募集中。。。 2016/03/15(火) 00:40:41.02 0.net
Good on you, Maa-chan.
43: 名無し募集中。。。 2016/03/15(火) 00:57:21.91 0.net
That blog post made Maria-sama's future ambitions so clear.
As expected of the future of Hello! Project.
14: 名無し募集中。。。 2016/03/14(月) 23:30:50.96 0.net
Sato to teach you rhythm, Oda to teach you singing, Ishida to teach you dancing, huh.
42: 名無し募集中。。。 2016/03/15(火) 00:55:49.21 0.net
She's become such a great senpai.
This makes me cry.
40: 名無し募集中。。。 2016/03/15(火) 00:19:07.73 0.net
Maa-chan-sensei's turn: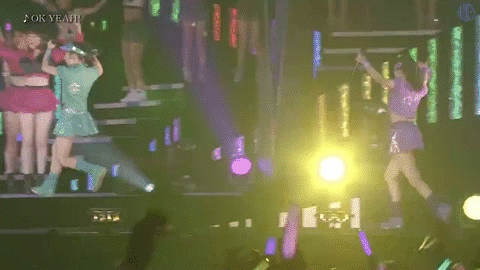 the rolling stones – live at the max – ( 1991 ) – HD
32: 名無し募集中。。。 2016/03/15(火) 00:01:22.74 0.net
Maa-chan-sensei's rhythm: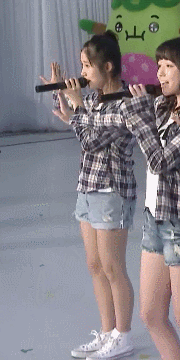 The Stones in the Park July 5 1969 1080P High Quality
62: 名無し募集中。。。 2016/03/15(火) 03:05:38.68 0.net
>>32
The way Maa-chan keeps the beat is so cool and detailed.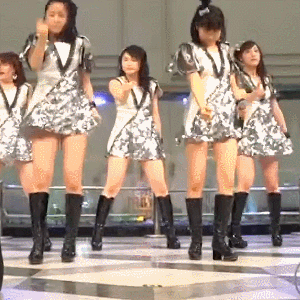 33: 名無し募集中。。。 2016/03/15(火) 00:02:16.65 0.net
Tsunku praises Sato as one of those natural talents who he doesn't have to take a hands-on approach with.
With all that said, she has a very natural sense of rhythm and control over her voice. Two or three years from now, she will be one of the most important pieces of Morning Musume as far as their music is concerned.
http://ameblo.jp/tsunku-blog/entry-11489336534.html
(Note: Tsunku talking about the "Brainstorming/Kimi Sae Ireba Nani mo Iranai" single)
63: 名無し募集中。。。 2016/03/15(火) 05:03:01.79 0.net
Tsunku♂: Sato was the most inexperienced member back when she'd just joined the group. She was like a blank sheet of paper. But the thing is, she's actually the member who most understands music. By music I mean music theory — or maybe it's more fitting to call it a sense of rhythm. She understands things like "staccato," "syncopation," things like "there is a stop on the fourth beat here." This is the kind of stuff that people like Nakazawa or Iida spent years trying to learn, but who never quite got it. For the time being, I've been just letting her try to figure it all out by herself. I'm very curious to see how she develops from here. Her personality, too, is the kind that's never been seen in Morning Musume or Hello! before. And it is one interesting personality she has. She's a very strong person.
Sources: http://helloprocanvas.ldblog.jp/archives/47983010.html, http://helloprocanvas.ldblog.jp/archives/48093339.html