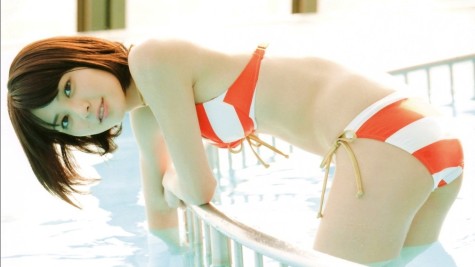 1: 名無し募集中。。。 2013/12/28(土) 12:00:18.40 i
So I'm a closet wota. I have different accounts on my laptop for when I'm at home and when I'm out of the house.
When I'm home, I use the pervert account that exposes me as a H!P wota. The background image is of a H!P member and when it starts up, it plays "Konnichipa." On the account that I use when I'm out, the background image is that of a harmless kitten. I'm hiding in plain sight, see.
However, I fell asleep, forgetting about my laptop being logged in to the pervert account while it went into sleep mode. The next day at my university classroom I sat in the front, opened my laptop and the sounds of "Konnichipa" resounded throughout the entire classroom. Meanwhile, the people behind me saw my background image of a bikini-clad Maimi.
3: 名無し募集中。。。 2013/12/28(土) 12:03:43.36 0
If it's come to that, you might as well just say screw it and go all out with your H!P wotadom.
17: 名無し募集中。。。 2013/12/28(土) 12:17:34.34 0
I just don't understand why you'd use something that gross as your start-up sound.
7: 名無し募集中。。。 2013/12/28(土) 12:07:25.87 0
"Konnichipa" sure is nostalgic.
12: 名無し募集中。。。 2013/12/28(土) 12:11:22.84 0
At least Maimi's still an adult so it's fine, isn't it? You would've gotten a different reaction had it been a more loli-ish member.
14: 名無し募集中。。。 2013/12/28(土) 12:16:00.72 0
It's not like university students these days have anything against idols anyway.
15: 名無し募集中。。。 2013/12/28(土) 12:16:17.89 0
Even with the "Konnichipa", if you're a university student there's nothing wrong with a Maimi background image. Even if she was wearing a swimsuit, you would've just been thought of as the quiet dude who likes gravure idols, at worst. What gave you away as a H!P wota was your reaction afterwards.
16: 名無し募集中。。。 2013/12/28(土) 12:16:51.24 0
If anyone recognized Maimi, that just makes them fellow H!P wota. You're fine.
52: 名無し募集中。。。 2013/12/28(土) 13:07:13.48 0
You should not have used Konnichipa.
25: 名無し募集中。。。 2013/12/28(土) 12:34:32.24 0
There's nothing wrong with a university student looking at a beautiful 21-year-old girl. So, now go and experience real embarrassment and do the same all over again with Funaki as your background image.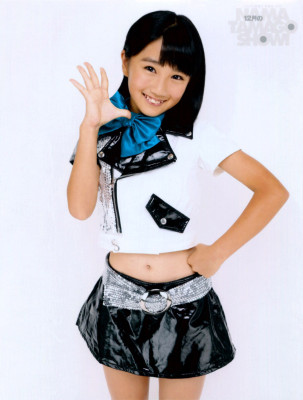 27: 名無し募集中。。。 2013/12/28(土) 12:36:40.01 0
Even if they aren't popular, girls like Karin-chan-san or Kuduu would've exposed you because of their loli-ness. But if someone asked "who's that?" about Maimi, you could just say she's an actress (which is not necessarily even a lie).
30: 名無し募集中。。。 2013/12/28(土) 12:38:46.53 0
He's just trolling. It's not like having Maimi on there would expose you as a H!P wota. They might think you like idols though.
34: 名無し募集中。。。 2013/12/28(土) 12:43:46.61 0
You never know… perhaps there was a cute girl wota in that classroom as well.
At your next class, she'll sit next to you, lean over and whisper into your ear…
"Watashi wa rose quartz…"
38: 名無し募集中。。。 2013/12/28(土) 12:46:09.23 0
Does the "Konnichipa" actually make you a Koharu wota?
48: 名無し募集中。。。 2013/12/28(土) 13:04:32.79 i
It's not the picture that was your problem; it was your behavior. If you'd acted all brazen about it, no one would've thought anything much about it.
53: 名無し募集中。。。 2013/12/28(土) 13:08:02.37 0
I go to uni with a Sayashi keyholder attached to my pencil box!
61: 名無し募集中。。。 2013/12/28(土) 14:00:05.87 0
No one aside from Momochi or Michishige would expose you.
65: 名無し募集中。。。 2013/12/28(土) 14:11:48.90 0
If it was a medical faculty, you could lie your way out of it by saying "I was simply quite taken by this person's biceps and abs, so…"
69: 名無し募集中。。。 2013/12/28(土) 18:20:20.77 0
I was exposed as a Zukki wota but I was able to avoid any further problems (I think) by saying I see her as if she was my own daughter. I act confident about it so nothing's changed and even my female boss has started talking to me about Musume. But if they found out I'm actually in love with her, I figure I'd be pretty much erased from the office.
70: 名無し募集中。。。 2013/12/28(土) 18:24:40.01 0
Don't worry; I'm going all "Rihoriho this" and "Rihoriho that" at my university, too.
72: softbank220004216010.bbtec.net 2013/12/28(土) 18:43:27.93 0
It's more enjoyable and you'll be much more at ease if you just come out. I always make it a point to introduce myself as a H!P wota, too. Some of them even buy me goods for my birthday and stuff.
73: 名無し募集中。。。 2013/12/28(土) 19:10:24.36 0
There's quite a lot of girl wota. Everyone I know to be wota at school are girls. (laughs)
75: 名無し募集中。。。 2013/12/28(土) 20:28:03.04 0
You don't hide it because it's embarrassing. It's embarrassing because you hide it.
4: 名無し募集中。。。 2013/12/28(土) 12:03:47.96 P
@ijuy__:
"If you say liking an idol is something embarrassing for you, you're also making that idol's existence an embarrassing one. So cheer for them, and be proud!"

…as spoken by Kanyon.
Henkka: I was going to write words of consolation to the opening poster about how it could've been worse, but then I reminded myself of what Konnichipa actually sounds like.

Source: http://helloprocanvas.ldblog.jp/archives/36030942.html (jp)