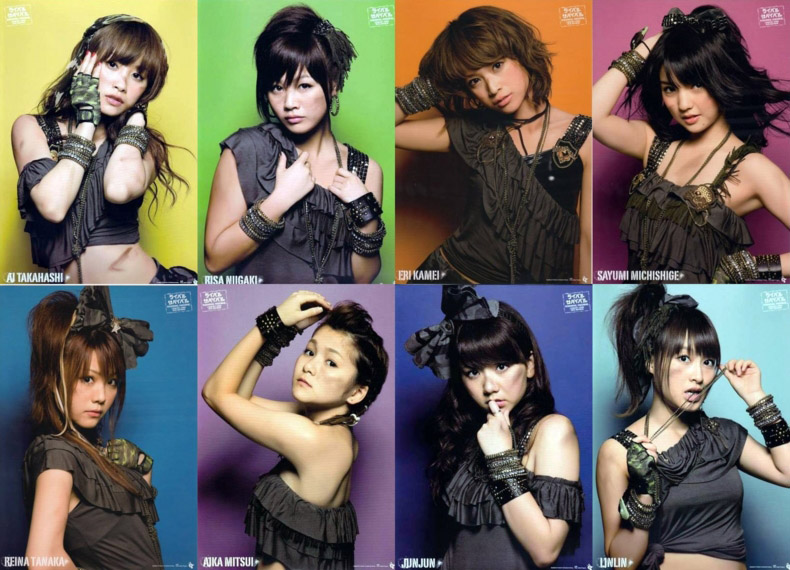 1: 名無し募集中。。。 2013/06/18(火) 00:41:10.60 0
It was fun, right?
2: 名無し募集中。。。 2013/06/18(火) 00:42:16.95 0
Takahashi Ai
Niigaki Risa
Kamei Eri
Michishige Sayumi
Tanaka Reina
Mitsui Aika
Junjun
Linlin
4: 名無し募集中。。。 2013/06/18(火) 00:43:59.76 0
The Rival Survival setlist was great.
13: 名無し募集中。。。 2013/06/18(火) 00:50:53.58 0
Junjun and Linlin were funny.
29: 名無し募集中。。。 2013/06/18(火) 00:59:48.73 0
Kamei was the cutest of them all!
30: 名無し募集中。。。 2013/06/18(火) 01:00:00.10 0
Rival Survival just felt too tragic for me. I still can't watch it all the way through.
35: 名無し募集中。。。 2013/06/18(火) 01:02:32.22 0
I didn't feel anything tragic about it. It was more like they were giving at it all they had.
40: 名無し募集中。。。 2013/06/18(火) 01:06:04.42 0
More than their dancing or anything, I just liked the songs themselves. I liked all the members, too.
42: 名無し募集中。。。 2013/06/18(火) 01:06:48.52 0
It was a great era. Even now I still feel emotional when I reminisce about that time.
17: 名無し募集中。。。 2013/06/18(火) 00:54:11.28 0
I'm going to trust that one day they'll regroup with that lineup. For now I just hope Linlin's new song becomes available for purchase in Japan so I can buy it.
43: 名無し募集中。。。 2013/06/18(火) 01:07:23.59 0
I've come to think that it's not really necessary for them to regroup. Or if they do, just make it for one night only or something.
51: 名無し募集中。。。 2013/06/18(火) 01:11:13.83 0
>>43
Yeah. If they do, one day is good enough. If it's just for one day, maybe they could bring Eririn along, too?
45: 名無し募集中。。。 2013/06/18(火) 01:07:50.40 0
It's definitely better if they don't regroup.
47: 名無し募集中。。。 2013/06/18(火) 01:08:16.24 0
Ah, one night would be just enough. They don't need to do a tour like Dream Musume.
44: 名無し募集中。。。 2013/06/18(火) 01:07:44.44 0
I loved that era. I loved the members and the songs so much.
49: 名無し募集中。。。 2013/06/18(火) 01:09:52.34 O
Up until then I'd always thought Seishun Collection was a shitty song, but hearing it at Yokohama Arena made me realize how good it is.
52: 名無し募集中。。。 2013/06/18(火) 01:12:38.59 O
Reina has said that the most memorable song for her was Naichau Kamo.
54: 名無し募集中。。。 2013/06/18(火) 01:14:06.76 0
It felt like the songs they were doing were so varied back then. I never got bored thanks to that. There were guys saying all they did were songs like Yume Oibito… makes me wonder if we were listening to the same group.
64: 名無し募集中。。。 2013/06/18(火) 01:18:41.05 0
In only two and a half years, seven out of those eight members have graduated.
63: 名無し募集中。。。 2013/06/18(火) 01:17:50.69 0
I love the Pika Pika Concert.
77: 名無し募集中。。。 2013/06/18(火) 01:25:08.01 0
At the time of Resonant Blue and Namidacchi, I seriously wished they could just freeze time.
78: 名無し募集中。。。 2013/06/18(火) 01:25:25.42 0
I've been checking out various idols since quitting being a Musume wota but I have to say, I have yet to come across a group that could rival that lineup. That time really was such a luxury…
83: 名無し募集中。。。 2013/06/18(火) 01:31:10.17 0
Visually they were unreasonably perfect.
82: 名無し募集中。。。 2013/06/18(火) 01:30:15.26 0
I can't remember exactly when this was, but I remember when they had these light blue kimono-ish outfits and Sayu with her high ponytails was just incredibly cute. Anyone know what I'm talking about?
84: 名無し募集中。。。 2013/06/18(火) 01:31:16.42 0
Light blue kimono-ish outfits… that'd be their 2010 Spring concert. They wore them to France, too.
85: 名無し募集中。。。 2013/06/18(火) 01:32:39.86 0
The ones they wore in the medley, right? Those were cute.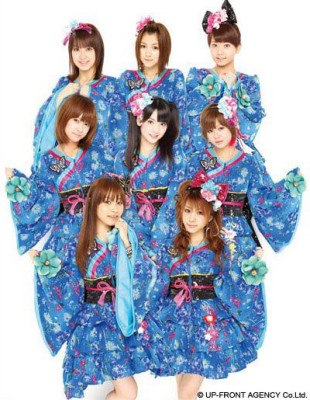 86: 名無し募集中。。。 2013/06/18(火) 01:32:44.08 O
The sun was just about to set when they did KoiING at Yomiuri… it was really, really beautiful.
90: 名無し募集中。。。 2013/06/18(火) 01:34:22.28 0
Yomiuri was definitely fun. The setlist was full of songs I liked, too.
92: 名無し募集中。。。 2013/06/18(火) 01:35:32.04 0
Yomiuri was way too good to be a free event.
96: 名無し募集中。。。 2013/06/18(火) 01:38:47.60 0
I remember chatting on this board real-time as I was listening outside. (laughs) I thought I might be able to see them when riding on the nearby rollercoaster but I was too scared so it didn't work out.
93: 名無し募集中。。。 2013/06/18(火) 01:35:45.54 0
I'm glad they didn't do individual handshake events back then.
94: 名無し募集中。。。 2013/06/18(火) 01:37:22.57 0
Junjun would've probably been really popular at those. Actually, there was a thread about just that back then.
97: 名無し募集中。。。 2013/06/18(火) 01:38:48.45 0
If they'd had those back then, I might've gone bankrupt from blowing all my money on them. I'm seriously glad they didn't do them. (laughs)
101: 名無し募集中。。。 2013/06/18(火) 01:42:59.15 0
I want the nine of them including Koharu to do Matenrou Show.
104: 名無し募集中。。。 2013/06/18(火) 01:49:06.96 0
>>101
Man, I'd want to see that so badly.
105: 名無し募集中。。。 2013/06/18(火) 01:49:38.66 0
Eririn with brown hair and a bob cut was the greatest.
114: 名無し募集中。。。 2013/06/18(火) 01:58:58.31 0
I liked the NATURE IS GOOD by Gaki-san and Reina.
118: 名無し募集中。。。 2013/06/18(火) 02:00:53.07 0
>>114
Hey come ooon.
122: 名無し募集中。。。 2013/06/18(火) 02:02:40.79 0
>>118
Come on babyyy.
121: 名無し募集中。。。 2013/06/18(火) 02:01:55.14 O
More than their singing itself, I like how well their voices fit together.
125: 名無し募集中。。。 2013/06/18(火) 02:04:19.78 0
>>121
The compatibility of their voices + the fact that they were on bad terms made their relationship great to watch.
128: 名無し募集中。。。 2013/06/18(火) 02:07:31.60 O
If they were on bad terms, it was only near the end. Looking at the older DVD magazines and stuff, Reina was always pretty buddy-buddy towards Gaki-san.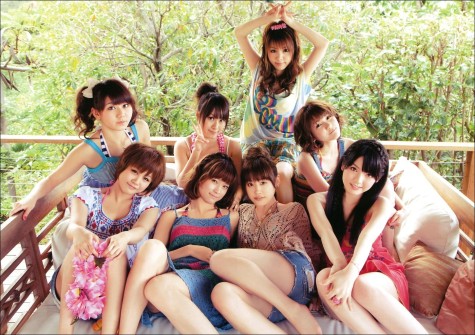 119: 名無し募集中。。。 2013/06/18(火) 02:01:27.88 0
The Bonkyu concert setlist was unexpectedly good.
124: 名無し募集中。。。 2013/06/18(火) 02:04:11.89 O
>>119
Please Jiyuu no Tobira was nice.
135: 名無し募集中。。。 2013/06/18(火) 02:13:54.17 0
>>119
It was good hearing Ikimasshoi again.
57: 名無し募集中。。。 2013/06/18(火) 01:15:33.74 0
I didn't like the A-sides that much to be honest. The coupling and album songs though were crazy good.
62: 名無し募集中。。。 2013/06/18(火) 01:17:11.48 0
>>57
Agreed. Those were godly.
123: 名無し募集中。。。 2013/06/18(火) 02:03:40.10 0
>>57
For example?
129: 名無し募集中。。。 2013/06/18(火) 02:07:54.37 0
I'm not >>57 but for me:
God-tier: Itoshiku Kurushii Kono Yoru, Aki Urara, Kioku no Meiro
Love: 321, Ookii Hitomi, Yowamushi, Guru Guru JUMP
Really like: Aishite Aishite Ato Ippun, Nanchatte Renai, Kimagure Princess, Naichau Kamo
Like: the songs that are now called the representative songs of the era like Resonant Blue or SONGS.
130: 名無し募集中。。。 2013/06/18(火) 02:09:25.38 0
Don't forget Subete wa Ai no Chikara and Aisaresugiru Koto wa nai no yo either.
132: 名無し募集中。。。 2013/06/18(火) 02:11:34.23 0
1 Kara 10 Made Aishite Hoshii is a cheerful song, but for some reason it just makes my heart ache…
143: 名無し募集中。。。 2013/06/18(火) 02:25:07.63 O
The Bonkyu concert still felt like an afterthought of the Yoshizawa-led era. It was with Resonant Blue that Platinum Era really found its direction, right?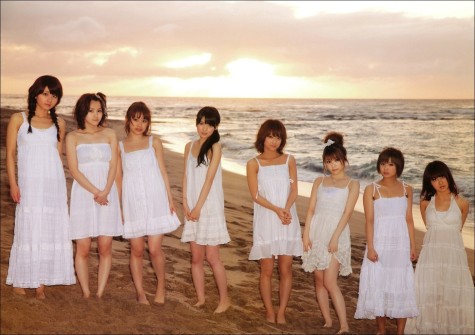 144: 名無し募集中。。。 2013/06/18(火) 02:26:20.57 0
Even now it feels to me like Resonant Blue was just way ahead of its time. What the heck was with that song? (laughs)
146: 名無し募集中。。。 2013/06/18(火) 02:29:25.73 O
I think Resonant was a song Tsunku would've wanted to do with Sharan Q. I can easily picture Tsunku singing that song while doing some weird headbanging.
148: 名無し募集中。。。 2013/06/18(火) 03:13:11.47 0
Subete wa Ai no Chikara should get more credit.
153: 名無し募集中。。。 2013/06/18(火) 03:57:15.46 0
Though I was watching them on YouTube all the time during that era, Kamei, Junjun and Linlin graduated before I'd ever went to see them in concert. When Ai-chan's graduation was announced, that's when I first went to a concert by myself. Now I regret so badly not going earlier. orz
There's probably quite a lot of people who started going to their concerts motivated by the graduations of Kamei, Junjun, Linlin and Ai-chan.
156: 名無し募集中。。。 2013/06/18(火) 04:52:43.98 0
When I first got hooked on the Platinum Era through YouTube videos, it was ages after Rival Survival. Even Gaki-san had already graduated by then. So for me, I sometimes wonder if people like Kamei or Takahashi really even existed.
159: 名無し募集中。。。 2013/06/18(火) 05:59:01.91 0
Everything about Platinum Era — the members, outfits and songs — really appealed to women. I know lots of girls who aren't H!P wota but who still like songs like Nanchatte Renai.
189: 名無し募集中。。。 2013/06/18(火) 20:53:17.35 0
It's good that they left behind all those videos. It's just such a shame that they weren't yet doing Blu-ray in 2009. But now that they seem to be re-releasing old concerts on Blu-ray, maybe one day they'll get to releasing the 2009 stuff in that format as well?
214: 名無し募集中。。。 2013/06/18(火) 23:30:37.83 0
Lately I'm starting to lose my confidence about this, but… during the first half of the Resonant Live tour, wasn't Kame's solo dance different from the version included on the DVD? It was cooler and more intense. Or was it just an illusion that I saw?
223: 名無し募集中。。。 2013/06/19(水) 01:23:26.58 0
>>214
It wasn't an illusion. It just wasn't filmed.
226: 名無し募集中。。。 2013/06/19(水) 07:12:45.02 0
>>223
Right. It definitely happened. But whenever I talk about this I often just get ignored, so I was starting to think that I might've just imagined it…
227: 名無し募集中。。。 2013/06/19(水) 11:12:59.95 0
>>214
You mean this?
274: 名無し募集中。。。 2013/06/19(水) 22:32:26.82 0
>>227
Yes! This! Are these unofficial pictures? During the first half of the tour, she just went right from standing to this pose. I went to the concert with the mindset of "psh, this is just going to be another idol concert", but I was completely mesmerized by this dance. I don't know if it was to lessen the burden on her body or what, but it got less intense on the second half of the tour, like doing those moves on one knee instead. That was a bit unfortunate.
237: 名無し募集中。。。 2013/06/19(水) 19:15:03.12 0
The H!P concert they did when they were down to just five members was good, too. HOW DO YOU LIKE THIS JAPAN and Lullaby Game were so fired up, you didn't feel like they had powered down at all, and their I'm Lucky Girl was probably more intense than at Fantasy DX even with 9th gen having joined, right?
240: 名無し募集中。。。 2013/06/19(水) 20:01:56.40 0
The five-member version of I'm Lucky Girl was insane.
250: 名無し募集中。。。 2013/06/19(水) 20:55:23.77 0
When you get to my level, you can picture the eight of them dancing I'm Lucky Girl.
252: 名無し募集中。。。 2013/06/19(水) 20:56:52.04 0
When you get to my level, you can hear the eight of them singing Only You.
259: 名無し募集中。。。 2013/06/19(水) 21:26:21.88 0
I just spent a while thinking about how they'd distribute the vocal lines if it was those eight singing Only You.
262: 名無し募集中。。。 2013/06/19(水) 21:30:15.45 0
Right now I'm doing the same with Pyoko Pyoko Ultra.
263: 名無し募集中。。。 2013/06/19(水) 21:30:55.45 0
It would've definitely been doable. (laughs) I can see lots of these current songs fitting Kamei or Linlin.
264: 名無し募集中。。。 2013/06/19(水) 21:35:48.11 0
■ What is your best memory with Reina?

Takahashi: When we sang "Everyday Everywhere" together.
http://ameblo.jp/takahashiai-blog/entry-11555525007.html
265: 名無し募集中。。。 2013/06/19(水) 21:37:00.74 0
Did Kamei ever sing Itoshiku Kurushii Kono Yoru ni live?
266: 名無し募集中。。。 2013/06/19(水) 21:40:38.98 0
No.
272: 名無し募集中。。。 2013/06/19(水) 21:46:07.89 0
Itokuru and Ookii Hitomi both need Kame.
273: 名無し募集中。。。 2013/06/19(水) 22:05:02.09 0
Will Reina and Eri come sing it with Sayu at her graduation…?
275: 名無し募集中。。。 2013/06/19(水) 22:33:37.19 0
I was moved when those orange lights came on during Itokuru at Ultra Smart. I thought that was somehow nice.
277: 名無し募集中。。。 2013/06/19(水) 22:38:54.13 0
That first day of Ultra Smart when the intro of Itokuru started playing, the crowd went absolutely nuts.
278: 名無し募集中。。。 2013/06/19(水) 23:03:09.36 0
That intro plus Kamei's voice just move me to tears.
279: 名無し募集中。。。 2013/06/19(水) 23:05:51.22 0
Hearing the performances from this era makes me cry. Maybe that's just me though. I do like the current lineup too, though.
280: 名無し募集中。。。 2013/06/19(水) 23:10:06.81 0
>>279
Don't worry, me too. Even now I'm still collecting all the Platinum Era DVD's.
256: 名無し募集中。。。 2013/06/19(水) 21:02:14.87 0
I would've liked to see Fantasy Juuichi with that lineup, songs like 1 Kara 10 Made and stuff. It's way too sad that they graduated right after releasing that album.
282: 名無し募集中。。。 2013/06/20(木) 00:18:17.41 0
Fantasy Juuichi is seriously a masterpiece. It was probably recorded knowing that the eight of them would never get to perform those songs live.
288: 名無し募集中。。。 2013/06/20(木) 00:46:19.27 0
>>282
It does feel like a graduation album, right?
284: 名無し募集中。。。 2013/06/20(木) 00:21:21.10 0
I had a feeling Sayu and Reina would sing Itoshiku Kurushii at their dinner show — joined by Eri whose birthday it was on that day…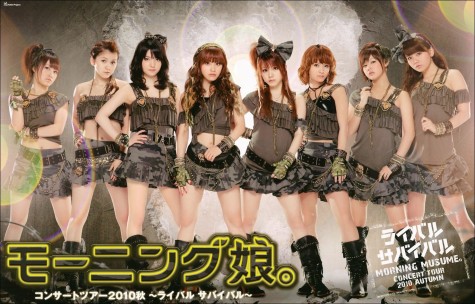 289: 名無し募集中。。。 2013/06/20(木) 00:47:04.49 0
Platinum 9 DISC, 10 MY ME and Fantasy Juuichi are all masterpieces.
292: 名無し募集中。。。 2013/06/20(木) 00:49:49.85 0
Don't forget about COVER YOU either. The songs really fit the members singing them.
296: 名無し募集中。。。 2013/06/20(木) 01:08:23.84 0
COVER YOU doesn't get a lot of credit, but it is a masterpiece. All of the songs are cool and cute, and very Platinum Era-like.
297: 名無し募集中。。。 2013/06/20(木) 01:17:03.30 0
A lot of people never even gave COVER YOU a chance. Such a waste.
300: 名無し募集中。。。 2013/06/20(木) 01:25:03.70 0
I liked "UFO" sung by Ai-Gaki.
301: 名無し募集中。。。 2013/06/20(木) 01:25:45.73 O
Koi no Dial was really fun live.
322: 名無し募集中。。。 2013/06/20(木) 02:42:34.37 0
>>301
Honestly, Koi no Dial showed Musume's merits better than Pepper Keibu.
303: 名無し募集中。。。 2013/06/20(木) 01:26:41.41 0
I like Dou ni mo Tomaranai. It's cool, cute and sexy.
307: 名無し募集中。。。 2013/06/20(木) 01:59:13.89 0
They announced Pepper Keibu and the cover album right after Resonant Blue and Cinderella, so it couldn't really be helped that everyone felt disappointed. (laughs) But after that when they first played the so-called "depressing" Naichau Kamo, Shouganai and Nanchatte or their coupling songs on radio, people always got super fired up.
335: 名無し募集中。。。 2013/06/20(木) 13:21:40.01 0
>>307
I once heard this older gay guy in Shinjuku's Nichome calling those three songs the "Sad Woman Trilogy", so I started using that term myself. (laughs)
305: 名無し募集中。。。 2013/06/20(木) 01:34:58.80 O
Resonant, Platinum, Pika Pika and Rival Survival were all good concerts, but it felt like at Nine Smile it was basically just Kimagure Princess and Dekkai Uchuu where people got fired up.
308: 名無し募集中。。。 2013/06/20(木) 01:59:22.78 0
Namidacchi at Pika Pika was great. I liked everything starting from the outfits.
312: 名無し募集中。。。 2013/06/20(木) 02:09:49.29 0
It's better if they don't regroup. That's more Platinum-like.
313: 名無し募集中。。。 2013/06/20(木) 02:12:06.42 0
Yeah, maybe. But I do hope everyone comes to see Sayu's graduation.
323: 名無し募集中。。。 2013/06/20(木) 02:57:19.73 O
Dou ni mo Tomaranai was intense. Eririn was really erokawaii in that one.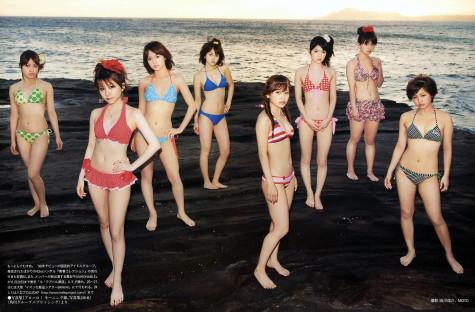 325: 名無し募集中。。。 2013/06/20(木) 03:19:05.26 0
Gaki-Kame's radio shows were really funny during this era.
331: 名無し募集中。。。 2013/06/20(木) 09:01:45.24 O
I want to hit myself for not going to their concerts around the time of Pika Pika.
340: 名無し募集中。。。 2013/06/20(木) 18:19:58.44 O
I loaned my copy of Platinum 9 Disco to a friend. He quite liked Pika Pika and Rival Survival, too.
343: 名無し募集中。。。 2013/06/20(木) 19:46:43.14 0
I liked the balance of everyone's voices around this time. I never get bored of listening to them.
345: 名無し募集中。。。 2013/06/20(木) 20:39:02.73 0
>>343
Definitely. It was fun how there was so much variety.
351: 名無し募集中。。。 2013/06/20(木) 20:48:13.60 0
I like all the songs they did at Pika Pika. I never get bored of watching it.
352: 名無し募集中。。。 2013/06/20(木) 20:53:12.09 0
I like Pika Pika, too. The song selection near the end is godly. Of course I liked Koharu, too.
355: 名無し募集中。。。 2013/06/20(木) 21:52:32.15 0
The Pika Pika HOW DO YOU LIKE THIS JAPAN was great.
356: 名無し募集中。。。 2013/06/20(木) 22:24:21.37 0
I thought Takahashi's solo lines during the Nine Smile version of SONGS were amazing.
358: 名無し募集中。。。 2013/06/20(木) 23:56:38.67 0
Takahashi, Niigaki, Kamei, Michishige, Tanaka.
These five held a miraculous balance. All of them had their weaknesses which the others members would then compensate for. It would've been no good if they'd all been fourth batters, but it wouldn't have worked if they'd all been first batters either. They all had their strong areas as well as areas where they were thoroughly weak, too, but that's what made you love them, and it made you trust the other members who made up for those weaknesses. They did have one unifying factor though: their tiny boobs.
Those five had mood makers and members with unprecedented personalities — add to that the other four members who also had their individual strengths to bring to the table, and you had what is now called the legendary Platinum Era.
359: 名無し募集中。。。 2013/06/21(金) 01:01:30.97 0
Everyone in Musume had tiny boobs.
360: 名無し募集中。。。 2013/06/21(金) 01:02:27.33 0
You obviously never had a look at the glamorous figures of Aika or Linlin.
361: 名無し募集中。。。 2013/06/21(金) 01:03:04.20 0
They had big boobs only if judged by the average size in the group…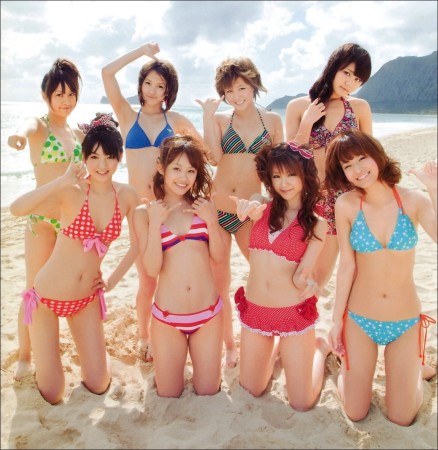 362: 名無し募集中。。。 2013/06/21(金) 01:15:50.40 0
Musume had an image of everyone having small boobs just because of Gaki, Kame, Sayu, Reina and Koharu, but Ai-chan, Aika and Linlin did have some proper boobs. And at some point down the line, Koharu's boobs got huge.
363: 名無し募集中。。。 2013/06/21(金) 01:20:13.06 0
Kame wasn't really a small boobs character, was she?
365: 名無し募集中。。。 2013/06/21(金) 01:26:11.91 0
Sanma told Kame on Young Town that she had no boobs. Even her embarrassed voice alone was super cute.
374: 名無し募集中。。。 2013/06/21(金) 02:06:54.26 0
>>365
That was indeed really cute.
371: 名無し募集中。。。 2013/06/21(金) 01:35:20.57 0
Huh? Koharu and Gaki-san were the only ones with tiny boobs.
372: 名無し募集中。。。 2013/06/21(金) 01:36:51.35 0
I'm still confused about what happened with Koharu's boobs.
364: 名無し募集中。。。 2013/06/21(金) 01:22:07.53 0
Maybe it's because I've been reading this thread since yesterday, but today I've had Subete wa Ai no Chikara constantly playing inside my head. I was daydreaming about their Yomiuri performance at work.
376: 名無し募集中。。。 2013/06/21(金) 02:23:19.97 O
>>364
Even though they did their first ever performance of the song on that day, it was great how the wota all had the choreography down by the second chorus.
366: 名無し募集中。。。 2013/06/21(金) 01:29:16.44 0
Sakurai Takamasa @sakuraitakamasa
http://twitter.com/sakuraitakamasa/status/347371269227950083
Paris. It's been almost three years since that day. Ai-chan, Michishige-chan, Reina-chan, Linlin, Aika-chan… the eight of them. I'm so glad I got to see them then. For me, they shall forever remain the Golden Eight.
373: 名無し募集中。。。 2013/06/21(金) 01:45:13.82 0
To this day I haven't forgotten how fired up everyone got during the MV corner at Pika Pika when they showed SEXY BOY. I think it was at the Chukyo Aurora Hall.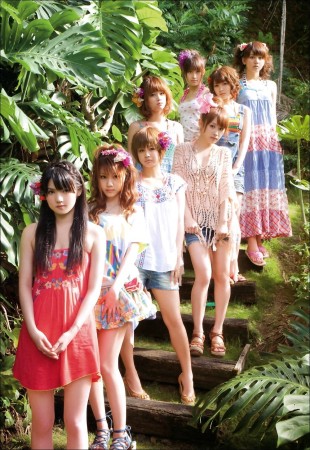 384: 名無し募集中。。。 2013/06/21(金) 07:05:10.54 0
I got to see HOW DO YOU LIKE THIS JAPAN live at Pika Pika and I remember how great the vibrations felt during that low tone in the intro. Looking back, I still feel like I got to see something special that day.
395: 名無し募集中。。。 2013/06/21(金) 20:13:40.67 0
They had some awesome coupling songs, too. I want the current members to do these live, too.
Hand made CITY
Please! Jiyuu no Tobira
Bonkyu! Bonkyu! BOMB GIRL
Sono Bamen de Bibiccha Ikenai jan!
Romance
Yowamushi
3,2,1 BREAKIN'OUT!
Aki Urara
Subete wa Ai no Chikara
Aishite Aishite Ato Ippun
Nakidasu Kamo Shirenai yo
Tomo
Aisaresugiru Koto wa Nai no yo
396: 名無し募集中。。。 2013/06/21(金) 20:38:55.87 0
>>395
Subete wa Ai no Chikara is really good.
424: 名無し募集中。。。 2013/06/22(土) 17:31:43.69 0
I want several of the current members to do solos of KoiING or Shiny G.
425: 名無し募集中。。。 2013/06/22(土) 17:34:24.75 0
I wonder why they don't do many older songs at concerts these days? This is getting off-topic though.
426: 名無し募集中。。。 2013/06/22(土) 17:37:33.68 0
I think it's probably because even doing one song on stage takes a lot of work. It was thanks to the Platinum Era members and their long careers, physical strength and skill that made it look like they did it effortlessly, but I'm sure even they struggled quite a lot behind the scenes.
427: 名無し募集中。。。 2013/06/22(土) 17:40:03.69 0
And they hardly ever do the choreographies exactly the same way either. It really makes me think back on how awesome they were for being able to pull off Single Daizenshuu.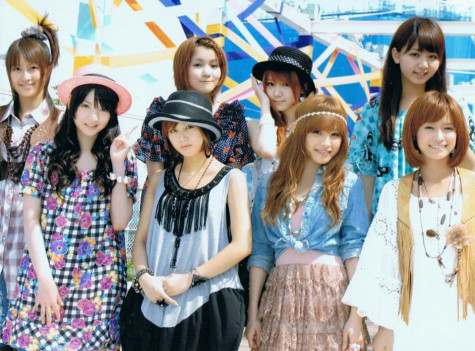 428: 名無し募集中。。。 2013/06/22(土) 19:47:21.77 O
Single Daizenshuu was the first Musume concert I attended. That's what got me hooked on them.
444: 名無し募集中。。。 2013/06/22(土) 21:46:22.96 0
Mikan is way too good. (laughs)
452: 名無し募集中。。。 2013/06/22(土) 22:19:00.62 0
The pinnacle of Platinum Era wasn't Lullaby Game. It was Aisaresugiru Koto wa Nai no yo.
456: 名無し募集中。。。 2013/06/22(土) 22:22:07.08 0
>>452
Agreed. I made a thread about that before actually. (laughs)
454: 名無し募集中。。。 2013/06/22(土) 22:20:53.69 0
The combination of Lullaby game and Aisaresugiru Koto wa Nai no yo is Platinum Era in a nutshell.
457: 名無し募集中。。。 2013/06/22(土) 22:25:01.63 0
Didn't Aisaresugiru Koto wa Nai no yo have solo parts by all the members? I still remember how intense Linlin's part was.
458: 名無し募集中。。。 2013/06/22(土) 22:26:38.98 0
I like Eririn's part.
459: 名無し募集中。。。 2013/06/22(土) 22:26:51.43 0
This is good stuff.
469: 名無し募集中。。。 2013/06/22(土) 22:48:09.43 0
>>459
That's so cool it gives me the chills.
460: 名無し募集中。。。 2013/06/22(土) 22:27:10.32 0
Aisare has to be in their top three coupling songs of all time.
464: 名無し募集中。。。 2013/06/22(土) 22:32:11.73 0
Aishite Aishite Ato Ippun
Aisaresugiru Koto wa Nai no yo
Motto Aishite Hoshii no
466: 名無し募集中。。。 2013/06/22(土) 22:37:00.74 0
So much of the word "love" in their song titles.
468: 名無し募集中。。。 2013/06/22(土) 22:37:41.56 0
That's because they're a group full of love.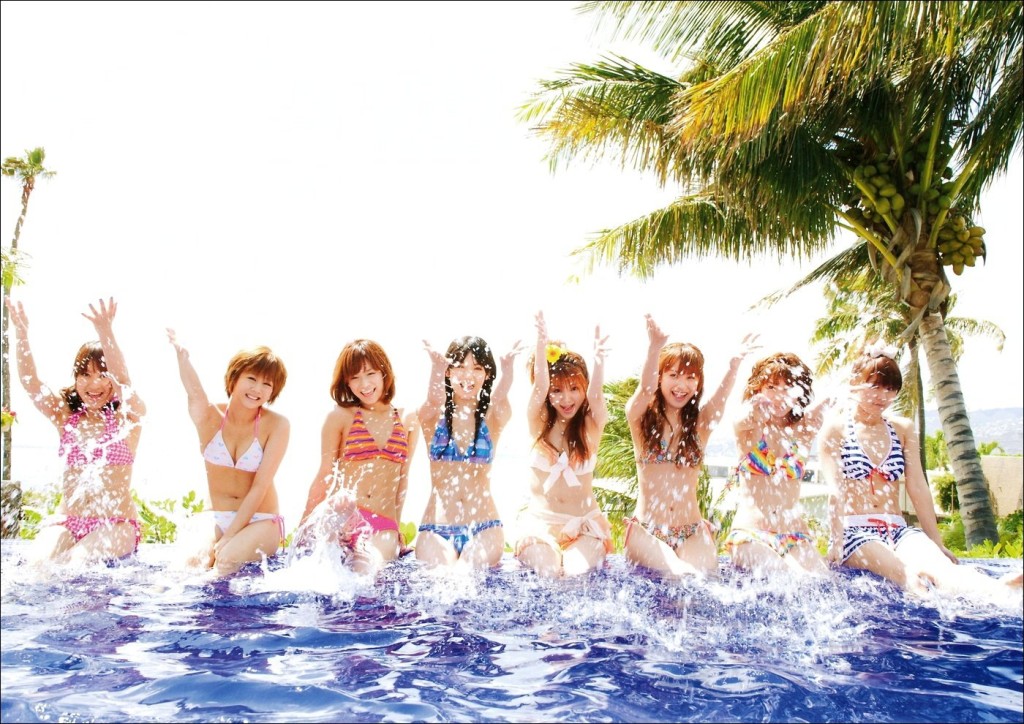 Henkka: To the Rival Survival Eight! *raises glass, sheds solitary manly tear*

Source: http://helloprocanvas.ldblog.jp/archives/29678603.html (jp)