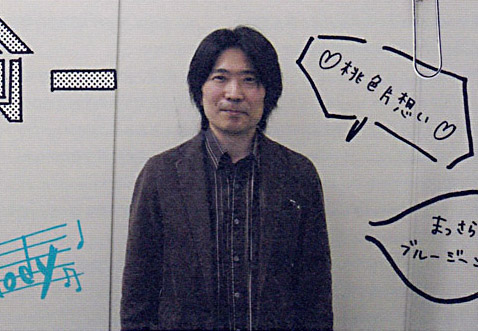 One of the supporting pillars of early Hello! Project: Takahashi Yuichi. He has worked on a great number of noteworthy songs, including Matsuura Aya's "Momoiro Kataomoi." What does he find important when it comes to the craft of music arrangement…?
— You began your career by releasing two solo albums, and then you also composed and arranged songs for other artists, right?

Takahashi: To be accurate: at the time, the arranging I was doing for other artists only extended to the songs I'd already given to Moritaka Chisato — the composition and arrangement went hand in hand. For artists other than her, I only contributed the melodies.
— What are your thoughts regarding your own solo career?

Takahashi: Well, I love singing, but it's not that I have much technique in regards to it, and I was like, "I'll just try to make my singing sound really atmospheric." I couldn't do anything special with my voice. So even back then, working as a singer-songwriter, I felt unsure of my singing and I thought I might be better suited for creating sounds and arrangements. That's when I started becoming interested in that aspect of music.