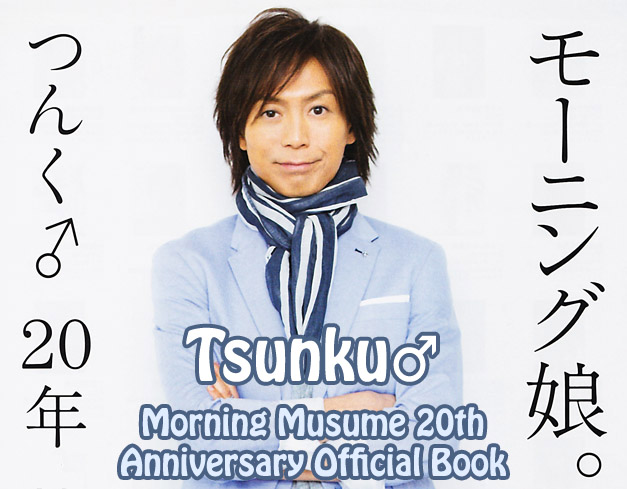 The Father of Morning Musume
Tsunku looks back on the past 20 years

Morning Musume, congratulations on your 20th anniversary.

I never imagined that it would go on for this long. I do believe it wouldn't have been possible without all 41 members of Morning Musume, both current as well as those who graduated, leaving the nest in order to find their own paths in life.

The god of music must have been watching over us all.

The reason the group has gone on to exist for 20 years is thanks to you, the members, for having been there to express my music. I look forward to seeing how many more years there are to come. Let us both continue facing the music with sincerity in our hearts.

2018
Tsunku♂
— Congratulations on the 20th anniversary.

Tsunku♂: Thank you. It really is an achievement to have come this far. The group never had to experience any truly painful times, nor was there ever a time when someone was ordering them to stop despite them wanting to continue. So while it is partly that they've just been blessed with good luck, I am nevertheless grateful.
---
The Birth of Morning Musume
— I'd like to start at the very beginnings of the group. You yourself are an artist, appearing first as a member of Sharan Q, making you someone who would go out there on stage yourself. Did you always feel strongly about wanting to produce others?

Tsunku♂: I remember seeing Komuro Tetsuya back then, leading the way by being busy not only with his own musical activities but also as a producer. That was something I admired. There was something that just sounded appealing to me about the word "producer" at the time. But I had already established myself as a mere member of a band — I wasn't the type who could stand in front of an orchestra waving the conductor's baton. I hadn't received any sort of a proper musician's education at a young age. So the truth is that I was worried. "How should someone like me react when they're suddenly called a "producer" or a "teacher"?" I didn't know if I was actually up to it… but something told me that if only I just tried, I would be able to pull it off. Though I was basing this on nothing, of course.
— So that was what was running through your mind when you first met those girls.

Tsunku♂: Yes. By sheer coincidence, there were these five girls there who just happened to know even less about music than we did — but they all really loved to sing.
— ASAYAN, the audition program. These five were the rejected applicants of your "Female Rock Vocalist Audition."

Tsunku♂: Our original intention was to pick a further one or two from them and have them have their own solo debuts. They even started this project on the show where they competed against each other. Abe and Iida would compete for solo lines… Nakazawa would be singing those folk rock songs… and we'd write songs for all five of them. But through actually having them compete like that, we felt that those five together were just so interesting. The TV show, as well as Wada, our manager at the time, said "hey Tsunku♂, couldn't you at least figure out some kind of a name for them?" That's how they initially coaxed me into it. Before long, I found myself writing them their debut song.
— That was your first step towards becoming a producer, a role that you looked up to. Did you agree to it immediately?

Tsunku♂: I did not. I was busy with Sharan Q at the time — to be honest, I really did have to think about it for some time. It meant that I would be wearing two hats… Would I be able to write enough songs for both? I'd worry that if I was doing a really good job with one of the two, it'd impact the other in a negative way. Or, if I failed with one, it might have a negative impact on the other as well. I'd be thinking about things like that.
— As the prospect of actually becoming a producer started becoming a reality, you became hesitant.

Tsunku♂: Apart from Komuro, Okuda Tamio was also receiving good feedback for the songs he was writing for PUFFY at the time. To me, it felt like Okuda was someone who really understood the aesthetics and the philosophy of music. Sharan Q didn't have that. What Sharan Q had was the "color of Tsunku♂," the "color of Hatake" — the colors of all its members. But what we didn't have was the "color of Sharan Q." We probably came across as a very eye-catching band, but music-wise it must've seemed like we didn't know what we wanted to be doing. And that was a question we would ask ourselves, too. We could maintain our popularity and our image when we managed to write hits, so that was what took precedence. Maybe the problem was that it wasn't clear to me what kind of music I wanted to be doing either.
— Ultimately, however, you did decide to take on the role of the producer.

Tsunku♂: It might've been Wada's enthusiasm. To be honest, at the time my opinion of Abe Natsumi was very high, and so when the group was first formed I was basically just thinking, all arrogantly: "I'm only going to focus on Abe." (laughs) But I wanted to repay him for getting Sharan Q on-board for the project — there was a spirit of us wanting to start anew and get back on top. So that's why I decided to take it up. Furthermore, I must've unconsciously been thinking that I might personally learn something new out of doing it.
— I would think that one of the reasons as to the group's popularity was indeed their name. But while the name "Morning Musume" does not feel out-of-place today, for its time it did sound rather "fresh"…

Tsunku♂: Back then, the ASAYAN cameras would be around me nonstop. (laughs) The reason for that was because Wada was all, "We can't open up your schedule simply for the filming of ASAYAN. Just try to find some free time in your day and talk to them whenever you can." So even when I just wanted to lay down for a bit of a nap during a small break, the ASAYAN team would be right there with their cameras filming. Even just me laying down for that nap would be portrayed as, "look at that hard-working Tsunku♂!" That tied into the reality of the show as well. So I was together with the ASAYAN team literally all the time.
It was during a time like that when I was at a certain dressing room and they asked me to think of a name for the five of them. Suddenly, I had to come up with something. Looking back, I wasn't even thinking of it in terms of a "group name" or anything grand like that — it just didn't feel right to keep calling these five rejected applicants as the "five rejected applicants" forever. It was more like I was being asked to come up with a team name, or just a simple nickname to refer to the five of them.
— That same Morning Musume — whose name you came up with in an instant — is now 20 years old. It has since become a name that I don't think anyone in Japan wouldn't recognize.

Tsunku♂: Looking at group names or company names in general, it really doesn't matter much even if they're just strange. In fact, it's those names — once people become familiar with them — that tend to really stick and have impact. Take someone like Spitz — their name should bring to mind those little dogs and their loud, high-pitched barks. We debuted at pretty much the same time as them and when I first heard their name I expected to hear some loud punk band or something. But as their songs became hits, my mental image of the word "Spitz" became the sound of the band's songs. Now, even that name sounds stylish. That's why it's my opinion that it's better for group names to have something a bit unexpected about them, and to have impact.
— I would think that when you're producing a group, one's first instinct would be to just give them a really cool name…
Tsunku♂: I don't feel that way in the least. (laughs) The idea was… When you go to an all-you-can-eat buffet, you're free to take huge servings of whatever you want. I was looking for a word that might represent that idea… Plus, I wanted it to be a word that people might come across constantly in their daily lives. "I wonder if there's a word like that…?"
— And the word that came to you was "morning."

Tsunku♂: I proposed several ideas at that TV station dressing room. There's a certain well-known coffee shop chain in the Kansai area that offers a morning set, and that became a hint for me. "Morning" is an ambiguous word — you're just as likely to see it at a restaurant as you are to see it on a TV talk show, right? My thought was… "if I only just add the word "musume" to that word, it's going to be a completely unique name." It was a completely ad-libbed idea from ASAYAN's host, Yabe Hiroyuki of Ninety-nine, to add the "。" at the end. When the staff asked me about it after the recording of that particular episode, I basically just laughed and said, "Hey, why not? He can take part of the responsibility for the group's name!"
---
Betting It All On The
"Middle-Of-The-Road"

Tsunku♂: In all honesty, I didn't expect it to last for long. I saw it as nothing more than one of ASAYAN's many projects. We'd have them sell 50,000 copies of their indies single by hand, or have them compete for the center role in a song. We'd try out all kinds of things with the group to draw attention to the TV show. That was how I saw my role. I thought we might get one or two seasons out of it, and that'd be the end of it.
— Did you convey this to the members as well — that it would be a short-term affair?

Tsunku♂: "This is your last chance." That's what I told them.
— It seemed like the members, too, were placing all their bets on this one chance they had.

Tsunku♂: Everyone aside from Fukuda Asuka was from outside of Tokyo (and even she was from a rather removed area of Tokyo). They were all so young — they probably weren't in any way thinking about their futures. They were supposed to be the losing group at the auditions… and here they were, suddenly being told that they were headed towards a major debut. They must've felt excited if anything.
— They succeeded in selling 50,000 copies of "Ai no Tane," and now their major debut was actually going to happen. This meant that you, too, would be truly starting your activities as their producer.

Tsunku♂: Artists like SPEED and MAX were popular at the time. Listeners wanted unique female vocalists like Every Little Thing's Mochida Kaori or JUDY AND MARY's YUKI. In that sense, the original members of the group were the complete opposite of what the people wanted. It's not like they were particularly good singers, they couldn't dance, and they weren't all that unique… So then the question was: what kind of a song would make them stand out? That's what I was thinking about. And my first thought was, "alright, let's just go for something that's right in the middle — something that anyone could sing." Even the guitar chords are so easy, even a high schooler who's been playing the guitar for a year could play it. Their fashion wasn't "leading edge" — it was just standard. Even at the time, people were going, "come on… white turtlenecks with red plaid — really…?" I think if anything, it came across as something that a typical high schooler from a more rural area might wear in the winter.
Although the five of them looked funny wearing those outfits standing side-by-side, that was nevertheless the image given to their debut song, "Morning Coffee." They would listen to the demo vocal, learn it, and then sing it. I thought that was all there would be to it. But actually recording them, we quickly found out that there was so much more they had to do; so much more we had to teach them. Even with something like putting on your headphones — which is familiar to us who frequent the recording studio — we had to tell them which side was left and which was right. All this very basic stuff, like not coming into the recording booth wearing shoes with heels that might make sounds.
My job was to determine how much I was willing to compromise with the song in terms of the level of singing. How many times I'd make the members sing it. Whether I wanted live or programmed drums — and the same thing with the guitar, bass, piano, and every other instrument. Which studio to use. Which engineer I would employ to polish the sound. What I wanted the song to sound like. I quickly came to realize that all these things that would determine the final form of the song would all be coming from me. It wasn't a struggle between several people like it had been in Sharan Q. (laughs) In Sharan Q there was also the balance between the members to think about — sometimes each of us would have to hold back on doing something or the other. But now, I was 100% free to do whatever I wanted, and that gradually became something that would boost my ego in a good way. It felt good. Very soon it was like, "this song absolutely must sound the way I want it to!" The melody's feel, length, rhythm, volume, nuance… I could hear the finished form of the song in my mind. I'm sure I must've been very strict with the members in recording.
— It sounds like you were in full producer mode from the very first song. Could you already see all five of them as individuals?

Tsunku♂: I was paying attention to their musical abilities more, but yes, I could also see their individual characteristics very well. Once we got started with the recordings and the dance lessons and such, their personalities quickly started oozing out as well. What I was thinking more about was how I could present these five rather plain girls in a more colorful way.
— Finally, on January 28, 1998 the group released their major debut single, "Morning Coffee."

Tsunku♂: Right from their debut, regardless of the fact that it was a unit that had originated from TV Tokyo, all kinds of media and TV shows were giving them their support, giving them more and more exposure, and leading us to having to put in additional back-orders for their debut single beyond what we had expected. Both the office as well as the TV show staff must have felt that it was a job well done, and I felt relieved. But while I did feel like basking in the afterglow of that for a while, I was actually as busy as ever with Sharan Q. Not only that, but Wada, the manager in charge of Morning Musume, was very excited by this success and I remember him immediately asking me: "so hey, how about the next single?!"
— This development must have made you see the fun in production work, making you feel like you wanted to continue doing it.

Tsunku♂: No, not so much. It's not like they had a track record or anything, and I already had my hands full with my own stuff to begin with, and so suddenly taking on the futures of these five young girls and making music for them… I couldn't imagine it. I was quite hesitant about the idea of going forward with them. On the actual TV show or in the interviews I was giving at the time I may have been making cheeky comments or whatnot, but the truth is that when it was happening, I was worried if I was even going to have time to sleep if I took on the project. But there's no doubt that it did feel good being able to make music that let me be in control of everything from A to Z. Rather than feeling exhausted or sleepy or whatever it was, the most noticeable thing for me was that sense of accomplishment it gave me.
Still, what I really expected to happen was that they would have a cool break-up after a song or three. After their debut they'd be all lively and we'd have them sing two songs about youth, and then we'd give them one more song where they would be just smiling and saying goodbye — like in Onyanko Club's "Jaa ne" — and then we would've created this small legend. Kind of like with the "aesthetics of music" thing I was talking about earlier — I thought it was for sure going to be like this nice little youth drama of that sort. Well… there was that, and what with the ASAYAN cameras filming me day and night… a big part of me was also thinking, "just break up already!"
— After you'd made that first song together though, did that not make you feel sympathetic towards them?

Tsunku♂: I wanted to end it after two or three songs. I was thinking of their lives to come: whether they stayed in the world of entertainment or whether they quit altogether, I just wanted them to have some nice memories of this period in their lives. I felt like if we were to draw it out for too long, they'd get dragged into all the business stuff and it'd just be more difficult for them.
— And yet, before even their second song, there was an announcement that the group was going to be adding more members.

Tsunku♂: Yes. The viewership ratings had been very good prior to and following the group's debut, and the CD was selling well. The general public was saying they wanted to see more. But seeing as ASAYAN was an audition program, the question then was: how were we going to keep showing the group on the show? Even if we were going to give them a spectacular send-off soon enough, we still needed something to show before that. That's why I think the connection to ASAYAN was so important. The office as well as the on-location staff were both busy thinking about how we could keep the group on the air.
So then one night, as the ASAYAN cameras were filming me as always, we had this kind of, "what are we going to do now?" meeting. "At this rate, the show will only be able to show Morning Musume when they're releasing new songs." So then, during that very meeting, I uttered the words: "well, why don't we add more?" I was breaking one of the rules of the entertainment and idol industry of the time. "If you're even thinking of doing something like adding new members, just do the right and have the group break up instead!" That was the norm at the time — having a group with members who had grown and been through a series of hardships together in their indies days and suddenly adding in new members who hadn't put in nearly the same amount of work into it… it really was a rather antagonizing thing to do. You would come under fire for doing something like that. But doing that is what got the show to keep following the group.
— How about on the music side of things? Considering the reaction, everyone was surely excited to see what the group's second song would be like.

Tsunku♂: While my intention with the first song had already been to make it a complete middle-of-the-road song, what Wada told me was, "hey, for their next song, why don't we make it something that's like completely middle-of-the-road instead?!" (laughs) I was like, "huh?!" For me, I saw the first song as this campfire singalong with the girls just singing about youth that is as normal as youth can be. But to the average listener at the time, it just came across as an imitation.
Wada always used to say that he knew nothing about music… but he had this sense for being able to tell whether a song was going to be a hit or not; whether a song "had it" or not. He was saying that while the general public may have been hooked with an imitation like "Morning Coffee" for the group's debut, that wasn't going to fly anymore with the second song. The members were giving it their all and while I, too, was earnestly trying to make the group a hit, he was saying that it was time for me to go all-in, too. "The world isn't as forgiving as you think." He was a genius at making me feel pressured by saying things like that. I took that pressure to heart as I got to work on the second single. It felt like lighting an inner fire that had just been waiting to be lit.
— So that was the reason behind the group changing their image so radically with "Summer Night Town."

Tsunku♂: It's true that I didn't exactly have to exert myself with "Morning Coffee." I mean, it was a song I could've easily made just with the experience I'd gotten through Sharan Q. But when it came to "Summer Night Town," that song was completely different to Sharan Q in terms of the way it was made, the writing style, and the composition. I had to really try with that one.
— You gave everything you had at the time for that song. In contrast, where did you see the group itself going?

Tsunku♂: Well, we were already recording that song while the auditions for additional members were still ongoing. So when the new members were decided on, the song was already pretty much done.
— You ended up adding three members to the group in its 2nd generation.

Tsunku♂: It was like, "sorry, but we just don't have any parts for you to sing." Honestly, "Summer Night Town" was already pretty much done sound-wise — it really wouldn't have affected the song much whether we had any 2nd generation members or not.
— By the way, what were your reasons for choosing Yasuda, Yaguchi, and Ichii?

Tsunku♂: Yasuda was good at singing, and I liked Yaguchi's voice, plus she was quick at finding the right notes at the beginning of lines. Ichii was initially a newbie, but talking to her you could see that she had nice character. But I do feel that none of them were exceptional. That's something that would go on to represent the personality of Morning Musume as a whole. They would cultivate their personalities as part of Morning Musume, and parts of those personalities would merge themselves into Morning Musume as a group.
The reason I chose three members instead of just one or two was because if it was the latter, they'd just be swallowed up by the original members. On the other hand, if I'd chosen another five members, then it would've been like it was two separate teams. That's why it had to be three. My hope was that these three would become a new source of strength for the group.
— The general public was once again in for a surprise when your "middle-of-the-road" song, "Summer Night Town," was released

Tsunku♂: Everyone thought that the only thing I knew how to do music-wise was rock. Yet, I'd now made a dance song that was programmed at its core. I wanted to change the image of the group as a whole, so I asked the choreographer, Natsu Mayumi, to give them an aggressive dance routine. "Morning Coffee" only had something resembling a choreography with those cute movements, but this time I had it based on a 16-beat with the members dancing in formation. The chorus originally had them doing more complex moves, but as the members couldn't dance it well, it just made them look like they were slowing down. So what we did instead was simplify it and have them only keeping the rhythm. That was definitely a winning strategy. But of course, even during this time I was constantly thinking about the aesthetics — how was I going to have the group disband in a cool way?
---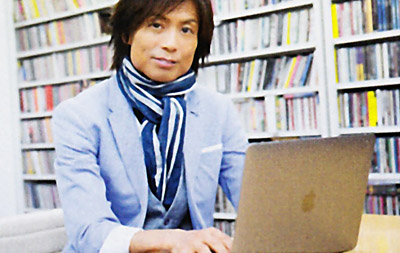 Oricon Number One At Last!
Soon-To-Be National Idols in the Making

Tsunku♂: Part of my thoughts in regards to the aesthetics was that I would have three consecutive songs where I really gave it my all. It'd begin with "Summer Night Town," we'd follow up in a similar vein with "Daite HOLD ON ME!" and "Memory Seishun no Hikari," coloring them stronger and stronger, having them go higher and higher… Until, finally, they would detonate. That was my vision for the group.
— The third song finally featured the 2nd generation members.

Tsunku♂: On the previous song we were limited by time as well as their lack of experience by how much we could make use of them. But on the third one, we were able to make good use of their personalities. I do believe that Yasuda and Yaguchi distinguishing themselves so fast made the original members feel a sense of danger. Even Iida and Nakazawa were on their toes.
— And then they finally got their first Oricon number one.
Tsunku♂: My feeling was always that, no matter what the genre, anyone who has been number one once can be number one again. Sharan Q, too, had just one single reach no. 1, and that gave us the strength to go on. Similarly with Morning Musume, while it's not like it's unheard-of or anything, they still managed to get a no. 1 with their third single. It made me confident that they were doing just fine — they could reach no. 1 again. And at the same time, it made me confident that I could reach no. 1 again, too.
— Did this make you re-think your original plan of having the group disband with their third song? (laughs)

Tsunku♂: That Fall, it was decided that the group would be appearing on NHK's Kouhaku Utagassen. So then I started entertaining the aesthetic idea of "well, then we'll have Kouhaku be their final stage!" If we just kept going without an end in sight, we wouldn't know when to stop… and as you know, the thing with being number one is that sooner or later you will no longer be number one. So what I wanted to do was to quit while we were ahead. And yet, everyone and everything around me was telling to keep going; that this was no time to be "quitting while you were ahead." I felt a great pressure.
— So you were given no other option besides continuing. (laughs)

Tsunku♂: After getting that first no. 1, I immediately started feeling pressured — all on my own accord — about their next single and album. Then they even announced that the group would be having a tour the following year, so it was like, "yeah, this thing's going to have to go on for at least another year." And right around that time, sure enough, the group began struggling on the charts, and Fukuda graduated.
— Did one of the group's main vocalists leaving have any effect on the group's sound or on your overall vision of the group?

Tsunku♂: Honestly, just for a moment there… I felt pissed off. (laughs) "After all the work I put into developing you?!" But, of course, she was only a junior high school girl. Being that busy every single day — no wonder she felt like quitting. She must've seen the whole thing as being something similar to school club activities. In any case, I came to think that Fukuda's decision to graduate right at that moment was very like her, and that there was something rock'n'roll about her decision.
— While the system of old members graduating and new members joining the group would go on to being established later, even with Fukuda — the first person to leave the group — it didn't feel like the existence of Morning Musume itself had changed.

Tsunku♂: Up until that point, I felt that I had been the most focused on Abe and Iida, and right around the time of Fukuda's graduation, Ishiguro had also been showing signs of great development in regards to her singing and personality. Ichii, too — while she had been such a newbie in the beginning, she just looked dazzling because of how much she wanted to stand out. I was starting to have a real good feeling about the group around that time.
— Ichii may have had a relatively "plain" image about her, but she really shone on "Manatsu no Kousen."

Tsunku♂: Whenever a member leaves, another member will come to replace her. That's what leads the group to its future. Especially lately, as there have been more members that graduate very suddenly, the members coming in to cover for them aren't only doing that — what they do is they fill the space left by the departed member with their own color and shape. That has become the norm with the current Morning Musume and the idol scene as a whole.
---
The Girls Awaken…
For a Decisive Battle

— I feel like the general image was that Morning Musume was a group that was completely centered around Abe Natsumi.

Tsunku♂: That was how it was presented on the show. But on our end, we always treated the members equally. A country bumpkin like Abe — it's not like she was exceptionally skilled or fashionable or whatever, so I'm sure she must've felt quite pressured. So then when Goto joined it was like she could finally relax for a moment, and she promptly gained some weight. But even something like that feels like such a "normal girl" kind of thing — it's another very Morning Musume-like episode.
— When you're choosing whether or not to accept someone at an audition, what's the most important thing to you?

Tsunku♂: The thing I'm most hoping to see is great singing ability. That, and a sense of rhythm. I'm always looking to discover some amazingly talented genius. How cute are they and do they have character — and do they have a matching level of singing and sense of rhythm? I take all of that into account when deciding. I guess what it ultimately comes down to is their individuality.
— But being able to figure something like that out about a person at an audition in a very limited amount of time… it seems like an almost impossible task.

Tsunku♂: It all comes down to harmony in the case of a group. It's about balance. "How will this girl's voice sound if I put it here?" I was always thinking about things like that. Fukuda would sing nasally and she always had a bit of a lower-range voice. Abe would have a rather unusual vibrato with prolonged lines. If you mixed the voices of those two, it would sound just right. Iida couldn't keep in time, but she had a voice that would carry well on the microphone — you basically didn't need to do anything about her vocals and they'd still stand out whenever they were singing in unison. Nakazawa, too, had a good voice that was quick in action. And after Fukuda's graduation, I made heavy use of Yasuda's voice.
When we were recording, there were some girls who it took a long time to record because they weren't very good. On the other hand, there weren't a lot of girls who were so good that it didn't take very long at all to record them. But with some of the girls that weren't so good, you could earmark them for certain parts of the song and it would actually end up not taking very long at all. At the time, Yaguchi could finish singing the main lines in no time — it was the chorus parts that took time with her. Her voice alone sounded too childish, but if I was in the booth with her singing some falsetto, her voice would have this certain aura. Plus, like I said, Yaguchi was quick at finding the right notes at the beginning of lines, so it was easy to edit her vocals. And that was priceless.
— There's this image of… "Tsunku equals 16-beat."
Tsunku♂: On the topic of rhythm… After Goto Maki had joined the group, that's when I started conveying that type of thing to the group more, but it took some time for them to properly understand. I was obviously teaching all of them about rhythm, but not many of them could properly grasp the concept.
— I've heard that you would actually look at pictures of the members' vocal cords.

Tsunku♂: When they went to the hospital, we would have them take pictures of their vocal cords. I would look at the pictures and think "alright, this one can produce a real deep voice," or "this girl's vocal cords are shaped in a way that tells me she could probably pull off some real high-pitched sounds!"
— So ultimately, the voice is what matters the most?

Tsunku♂: At the end of the day, no matter what sort of technology might be developed, no matter how much you might become able to change the tone of your voice, you can never change the raw material of the voice itself. By the way: while a lot of the times you would see Abe singing when the group were on appearing on TV, if the main melody was sang in unison, it was actually often Yasuda's voice that was in the center. Although that is not to say, of course, that Abe wasn't properly singing on the songs as well.
— Abe has previously been described as having been the "mother ship of Morning Musume." Do you feel that she was indeed the face of Morning Musume?

Tsunku♂: Yes, we would use the word "mother ship" in accordance with the TV show's portrayal of her. But as far as we were concerned, we did not wish to have a fixed "center" role. We'd more or less entrusted the leader role to the oldest member, Nakazawa, and as Abe was the one that would receive the most airtime when the group was appearing on TV, she was called the "mother ship." Abe herself must've been aware of that, and I do believe it made her feel pressured.
With Abe's character having become fixed like that, that actually made it so that the other members of the group were free to do their own thing. Abe wasn't a very fast learner, and yet she was an unexpectedly stubborn person. She really should've just taken everything more lightly, yet she'd always end up playing the role of "Nacchi." Or maybe it was that she couldn't bring herself to do anything else. For example, even when they made her wear a bald head wig along with a fake moustache, she was still just "Nacchi." (laughs) She was stable in a good sense of the word. In a way, she was flawless. It was thanks to the group having a face that the general public had become used to that other members could develop their characters. Ishiguro was first, followed by Ichii and Yaguchi. These girls could put on the same bald head wig and fake moustache and get into the role in a way that Abe simply could not.
Yasuda once came to me for advice, asking: "am I really that gloomy?" So I suggested to her, "why don't you ask that out on-stage?" At first, she tried doing so with just this tiniest of voices. "Am I that gloomy…?" But once she noticed that doing so actually got a response from the crowd, she grew to the point where she was able to make it her running joke. "Hey, come on, am I REALLY that gloomy?!" (And as you know, she would then go on to developing her "Kemeko" character.) And through that — through being so desperate in trying not to lose to the 2nd generation members who were always making the crowds laugh — Iida's character was born. She would be trying to take any and every opportunity to get a word in, making the crowds burst out laughing just because of how airheaded she would become.
Rather than me telling Abe to be the "funny man" or something, it was much better in terms of character development to just let the girls figure out their positions in the group on their own. That is how Morning Musume would mature.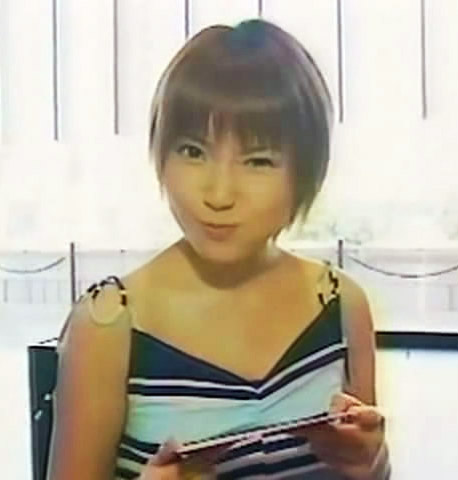 — It's so interesting hearing about the group's inner workings.

Tsunku♂: Yes. I do believe that it was both the members as well as the fans realizing that there are so many different paths open to the members that led to this current state of affairs with idols in general. Suddenly the viewers of ASAYAN could go, "all the guys in my class all like Nacchi… but me, I've discovered this other great girl: Ichii!" Or they might say, "Yaguchi Mari is what makes the group so great!" Or, "it's actually Yasuda Kei who makes their singing sound as good as it does!" Being able to feel that someone who doesn't stand out very much can still be someone very important for the group… Fans would perhaps picture themselves in a similar situation, in a classroom setting or so, making them feel even more empathetic towards this member.
— Right around the time you became able to see the group's character — as the group had continued to take shape with members leaving and joining — was when "Furusato" was released.

Tsunku♂: It's like with the Beatles song "Yesterday" — it's just Paul singing on that one. My feeling was: why not have a song like that for Morning Musume, too? "Let's have just Abe singing on it!" I mean, the song was also to be used in a showdown with Suzuki Ami, so…
— It was a very different song in a way. It was like you'd really put your wagers on it.

Tsunku♂: It ended up being something really out of left field, but it also went on to become something that tied into what was to come next. Losing to Suzuki Ami… both the staff and the members really felt down about that for a while. But it was this song that allowed the group to break free. But of course this is all very easy to say now in hindsight. (laughs)
---
Morning Musume's Biggest Turning Point —
The Day a Classic Was Born

— Morning Musume suffered a crushing defeat with "Furusato," and now there were rumors floating around that if their next song was not a hit, they would be breaking up.

Tsunku♂: What ended up becoming the saving grace for the group was the TV show wanting to get the audience fired-up by having all the groups do auditions. But to be honest, I found auditions time-consuming… It was a lot of work.
— There were over 10,000 applicants for the 3rd generation auditions. Did you personally look at every one of them?

Tsunku♂: Yes, I did. I would see everyone who came to each of the audition locations. Doing my VTR checks, some of the applicants I would watch only for a few seconds whereas others I would watch for longer. I'd be watching them constantly. I'd watch them in the studio, and I'd bring tapes with me to watch at home, too. It was non-stop. I think this was still the VHS era — you couldn't fast-forward quickly like you can now.
When I was at the office checking the tapes, there would be staff present that had also been there at the actual audition sites. But something that the ASAYAN staff was particular about was never stating their opinion about any of the audition applicants. They would never try to put thoughts into my head. I would think that in most cases, if it was a staff member who had actually been on-location, they might try to whisper things to me about some favorite girl of theirs. "There was this girl who was a really good singer at the second day of the Fukuoka auditions!" "There was this super cute girl in Nagoya!" That kind of thing. But in those early ASAYAN days, the staff would never give me their opinion or a recap of anything. That's another thing that I think really contributed to the energy that was present — as well as to my motivation. I was 100% in charge of all decisions. But that also meant that I was shouldering 100% of the responsibility.
— It was originally supposed to be two new members, right?

Tsunku♂: It was just this silly idea we had where we could have this big thing on the papers… "On September 9, 1999, on a show hosted by Ninety-nine, Morning Musume has become a 9-person group!" (laughs) The auditions weren't going to have an impact like there'd been with the 2nd generation auditions, so it was just like, "this will get their attention!" So, after finishing watching the tapes from all the other provinces, I was now watching the tapes from the auditions in Tokyo as always. "Okay, next. Okay, next." Just a couple of seconds per applicant.
But then, something happened. I couldn't bring myself to say "okay, next."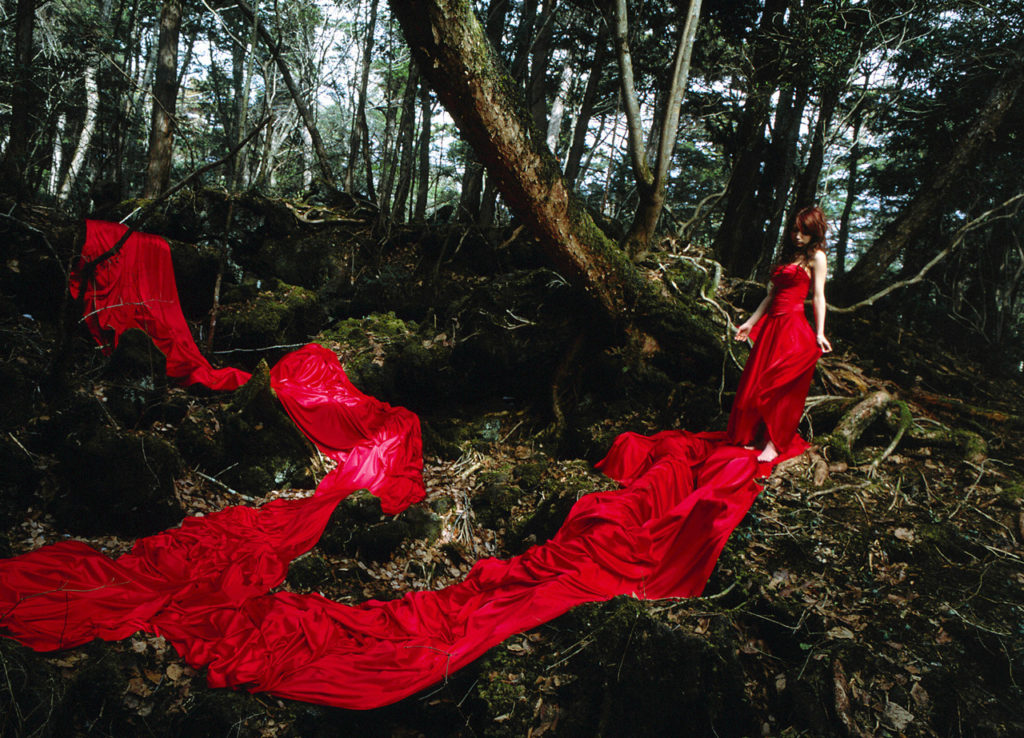 — You'd found her?

Tsunku♂: Yes. I couldn't bring myself to stop the VTR. When Goto Maki appeared on the screen, there was this burst of adrenaline as I kept watching. "What is this?!" There were still some applicants I had yet to check, but it was to the point where I just thought, "I don't need anyone else."
— Did you ever experience something like that prior to or after that one time with her?

Tsunku♂: It could be that there's never been another time when I felt everything just falling into place as perfectly as it did with her, no. Tanaka Reina when she first applied in the 5th generation auditions, as well as Sayashi Riho from the 9th generation, those two also really stood out. They made me feel excited as a producer. But in that moment, I felt that even if she was someone who would end up disrupting the harmony and the balance of the group, I just thought… "Goto Maki is interesting! She's rock'n'roll! This girl is everything I need!"
— And your feeling about her did not change during the course of the auditions?

Tsunku♂: Auditions are a strange thing. There are some girls who will improve as the auditions go on, whereas other girls just make you go "…huh?" because they just keep getting worse. In Goto's case, she had such an impact when I first saw her, and then during the second round there was a different kind of impact about her. She was by no means perfect — in fact, it was the fact that she wasn't yet capable that made her all the more interesting to me.
— Rather than her abilities, it was her looks that people were making a big deal about. A junior high school girl with blond hair…

Tsunku♂: She hadn't had it dyed blond for long. It still had that freshness which was good. If that hadn't been the case, she would've just looked like another delinquent.
— It appeared that the auditions had ended with Goto Maki making her entrance. But what was happening concurrently was you working on the group's next song, right?

Tsunku♂: At the time, my intention wasn't to write a song that would suit the new member. Rather, I was thinking about what sort of a song would fit the already existing members, and what might make for a good follow-up to "Furusato"…
— The release date was already set — you didn't have a lot of time to think about it.

Tsunku♂: I'd never missed a deadline before. But I have to be honest: that time it really felt like we might not make it. Even as the summer vacation ended, I still didn't have a song written.
— Were you looking back on Morning Musume's past songs for some sort of an inspiration?

Tsunku♂: "Summer Night Town" and "Daite HOLD ON ME!" had been programmed to an extent. "Memory Seishun no Hikari" had a live band sound, and "Manatsu no Kousen" was a rather funky, refreshing song that once again featured programmed sounds. And then there was "Furusato," which was very standard and classical-sounding. I'd tried all kinds of things and I really had trouble figuring out what it was that I wanted to do next. That's when I remembered this song I had that I'd presented to Sharan Q a couple of times before but which had never made the cut. I really quite liked it myself and I'd rewritten it several times. I thought, "maybe that song could work…"
— So you had already written "LOVE Machine" long before.

Tsunku♂: We tried to give it this band sound with Sharan Q, but it just wasn't working. (laughs) It had a different color. I was trying to write a song that would always work live — something better than "Ramen Daisuki Koike-san no Uta." So I'd keep trying out all kinds of things. Later on, "Zurui Onna" became a big hit, as did "Iiwake" which was a very rock-like song. So it's like the song spent all that time cooking. And it's then that I met DANCE☆MAN.
— You meeting DANCE☆MAN ended up being something that would lead to the birth of a new kind of Morning Musume.

Tsunku♂: I first learned about DANCE☆MAN through this small introductory article about an album of his in a magazine. I was curious so I went out and bought the CD. But then when I listened to it, it was like "What is this noise? It sounds all distorted. Is the CD player broken?" That's how incredible it sounded — in a good way. But what I wanted to know next was, who was making it sound like that? Was it the musicians? The engineer? DANCE☆MAN himself? The producer? So I started to investigate.
Once I had an idea about who had done what, I still wanted to make sure. So we made plans to meet. He hurried to meet me, arriving directly from work outside of Tokyo, still dressed in his complete "DANCE☆MAN" outfit. I was going, "no way!" (laughs) That was our first meeting.
— Did you start talking about working together right away?

Tsunku♂: First, I told him to just give it to me straight. If he couldn't do it, he couldn't do it — for all I knew, maybe he only wanted to focus on his own music or something. Then I just honestly asked him what was on my mind. "This phrase in this song of yours — it's just so unusual. You're able of recreating exactly what you want in your music. I don't think even the average classically-trained musician could come up with something like this. Was it you who did this?" I learned that DANCE☆MAN is very particular in that he works very closely together with the engineer. He properly understands the band sound, he's very musically mature, and he employs recording methods that fall right in that perfect sweet spot between analog and digital. "This guy's amazing! He's even more detail-oriented than me! We need to make music together!"
I asked him to arrange the song on the spot. Just before he left, DANCE☆MAN told me that he'd once been in a band called the JADOES. And I was like, "Hey, I know you guys! Hell, I don't just know you guys — I have your CD's! JADOES — you were the band where one couldn't tell if you were comedians or if you were being serious!" I almost shook in excitement with this discovery — it seemed like fate.
— Did DANCE☆MAN accept the offer right away?

Tsunku♂: He did say yes, but… Back in those days, he didn't use a computer or anything when making his demos. The way I'd become used to working was that I would finally see the song for what it was going to be when I heard the arrangement demo. The song would always be about 80% complete when we went into the recording studio — it would never change too much from that point, and I could always clearly picture how the song was going to turn out.
But in his case, he had this super analog approach: he would record his demos on this 8-track tape recorder, using a drum machine that sounded very dated. He'd play the guitar and bass on it himself, adding only very simple synthesizers. In terms of how complete the demo of his arrangement sounded… it was something like 7% or 8% out of 100%. "Do you get the basic gist of it from this?" The answer was no — I did not get the basic gist of it! (laughs) But having listened to the albums of JADOES and DANCE☆MAN himself, I could make an educated guess. "It'll probably sound like something along these lines."
Had the demo been made by anyone else other than him, there's not a chance we would've used the idea. But I knew his sound, so I gave it my OK.
— At that point, you didn't yet have a feeling like the song was going to be a hit, did you?

Tsunku♂: Not yet. I wasn't in a place to even be thinking about things like that — we were so short on time. And I was busy with the auditions, too. I didn't know what was going to happen.
— So when did you realize that you had something good?

Tsunku♂: We went into the studio to start recording. We started with the drums, and then did the bass, piano, and guitars — pretty much just the basics of the band sound. We kept overdubbing more things on to it. Once the instrumental was about 60% done, that's when we started the vocal recordings. At that point, even the lyrics were only about 60% done, too.
— It sounds like you were working at full speed.

Tsunku♂: We didn't even have time to sleep. (laughs) So then I did my demo vocals… We only had two weeks from the time we went into the studio to when we had to deliver the song. We started the recordings, and we were still working on the instrumental as we were recording the vocals. I was fixing up the lyrics on-the-spot as we recorded them. Once we'd finished recording everything, we mixed it the very next day. Immediately after we'd finished mixing, the director delivered the master tape to the factory. They were waiting for us in stand-by mode at the factory, and once they got the tape, they started pressing the CD's right away. And somehow, we made it. I'd been very seriously considering postponing a release for the first time in my life.
— This is my first time hearing about how this great song of the era actually involved the tears, sweat, and hard work of so many people.

Tsunku♂: Normally, even newcomers will be able to deliver a product to stores in a little under 90 days. With established artists, it'll take them between 40 to 60 days. If they're cutting it very close, they can do it in 30 days. But we did it in under two weeks, with Obon in between. We really pushed ourselves to the limit. I was convinced that this time we simply wouldn't be able to make it. But somehow we managed to do it regardless.
— DANCE☆MAN joining the fold changed the sound of the group in a major way. But what about their dancing?

Tsunku♂: Natsu was once again the choreographer for this song. But as I just explained, because the song was finished so late, it was the choreography work that really got the short end of the stick. If you don't have a choreography, you can't film music video or any TV performances, and you can't do any pre-release promotional work for the song if they have to perform it. Usually, we would have a meeting where we carefully went over plans for the choreography together, but this time we were so busy working on the song that I didn't get to meet with Natsu at all. We got her to take time out of her schedule for us, but really, I just left the whole choreography to her.
So then when I received word that the members had learned the choreography, I went to see them do it. By this point, it'd been a year and a half since their debut. They'd scored a number one, they'd gotten used to performing concerts, and I suppose the members had this strange idea in their heads that they were by now a group of pretty decent dancers. I could see it on their faces as they danced it, looking so sure of themselves… and there was something about it that just rubbed me the wrong way. I'm sure Natsu, too, wanted to make Morning Musume look as cool possible, so she had come up with this great choreography for them. But the members just didn't have the ability to dance it well enough and so it all just came across as so half-baked. "This is no good. This is the most uncool thing ever."
I voiced my concerns to Natsu. "The members just aren't good enough to do this choreography. I want it to be something so simple that even a complete beginner could copy it." So then me and Natsu started thinking up a new choreography on the spot, with the members sitting right there on the floor in front of us. "In the intro, during this sound, rather than having it be like this MAX-like, super aggressive dance, we'll just have them have these completely expressionless looks on their faces as they do this Sakata Toshio-like sidestep thing. And then they'll suddenly break into these huge smiles as they do this comedy routine-like thing!" I'm explaining this to Natsu, the members looking at these two grown adults doing this weird dance in front of them. They all just stared at us all dumbfounded, trying to hold back the laughter, and you could see that they were thinking "… what does any of this have to do with us?!" And yet, although we'd had no prior meetings about it, Natsu just went "OK, I get what you mean, Tsun-chan!" And she came up with the new dance routine. As expected of her.
— It must've been because you knew it was a good song that you were so particular about the choreography.

Tsunku♂: Looking back, while I'd also written some more cheerful songs after "Memory Seishun no Hikari," the state of affairs in Japan really wasn't very cheerful. Stock prices were dropping lower and lower, and even just watching the news shows on TV was enough to give you a stomach ache.
It was also a time for me personally where I was simply working all the time — there was nothing "fun" happening in my life at the time. The members would come in to the recording studio, all carefree and stuff. "Good morning!" They wouldn't have a clue about any of the worries in my life — of course they wouldn't. They would just be noisy, with girls like Ichii and Yaguchi reading a magazine and talking about nothing but boys. (laughs) And I'd be thinking "what's with these girls…?"
But then as I was sitting there, thinking about the line distribution or whatever, I would catch myself chuckling about things I'd overhear them saying in their everyday conversations. It wasn't anything meaningful — it was just like how you feel healed when you're around puppies when they're playing. "Oh, so this is the power of high school girls. This is nice." I felt that if only I could manage to somehow convey that feeling on TV, all the guys in the world would feel healed watching these girls. So I think what I was trying to be particular about was… taking that feeling that they always had behind the scenes and putting it into the song, and into the choreography, and into the music video.
— There was something about your particularness that made it look fresh in a way. People of all ages became instant fans of that choreography.

Tsunku♂: It ended up becoming something that has echoes of all those dance classics and of the golden years of dance halls and disco. It ended up becoming a very "global" song.
— "LOVE Machine" was released by the eight-person Morning Musume on September 9, 1999. It was the beginning of an era.

Tsunku♂: Lots of people were paying attention because of Goto having joined the group, but the truth is that members like Yasuda, Yaguchi, and Ishiguro also played a very active role in the song. It might be because Ishiguro had been in a band previously that she was so quick to understand the correct way of singing it. Her "akarui~" had the most atmosphere to it. It really felt like she'd made that line her own.
— It was also a turning point for Morning Musume — it was a song that changed the course of the group's history. Did you feel good about the song becoming such a big hit?

Tsunku♂: It felt like I hadn't been mistaken about liking this piece of music that had slowly been cooking in my mind — like at least I wasn't terribly mistaken in the way that I loved, felt about, and expressed music. Also, it gave me this feeling of "I've still got it." Like I had the right to feel confident. And happily, although it did take some weeks, the song ended up becoming a million-seller.
But I don't think I allowed myself to celebrate prematurely.