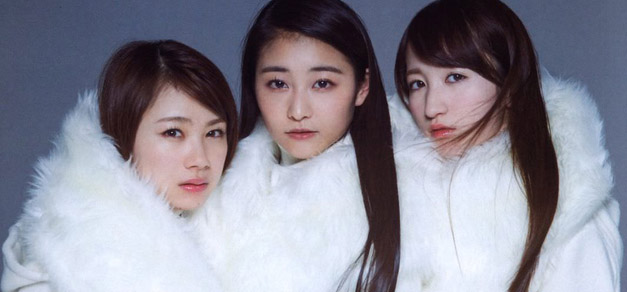 1: 名無し募集中。。。 2018/02/04(日) 00:52:50.69 0.net
Here are some pictures I took in the fall of 2017 when we were commuting on tour. It only took a few minutes for the day to turn into night. I was watching the whole time. It was such a poetic, unforgettable moment for me. And even though I say that, this scene is really the only thing I actually remember of it all. What prefecture was this? Where had we performed earlier that day? I do not recall.

I don't even have that uncomfortable feeling of somehow needing to remember. It feels like I never even lived this moment. Actually, it has felt like that for the entirety of this past year. No matter how many times someone asks me "don't you remember?," I simply don't.

Because to me, it almost feels like I never even lived this moment.
25: じゃじ 2018/02/04(日) 01:03:43.25 0.net
She should try making this into a song lyric.
31: 名無し募集中。。。 2018/02/04(日) 01:05:26.36 0.net
And to think that they even got some new members this past year…
57: 名無し募集中。。。 2018/02/04(日) 01:22:22.55 0.net
She's said before that she's always studying whenever she finds the tiniest bit of free time. She might be working too hard.
93: 名無し募集中。。。 2018/02/04(日) 05:41:04.32 0.net
Graduate school is way more demanding than one can even imagine. Not that I'm one to talk — I didn't even go to university so I don't know what the hell I'm talking about.
1. カラフル名無しさん 2018年02月05日 10:52 ID:wz3IRyU10
Seeing this, I was worried about Ayacho's well-being… But then again, her personality has been like this from way before. I'm sure she's alright.
26: 名無し募集中。。。 2018/02/04(日) 01:03:52.19 0.net
She's quickly approaching the mental state of nothingness.
41: 名無し募集中。。。 2018/02/04(日) 01:10:25.44 0.net
Note though that "nothingness" doesn't mean "nothing."
"Nothingness" means "every possible thing imaginable."
34: 名無し募集中。。。 2018/02/04(日) 01:06:11.47 0.net
I like Ayacho's blog posts more than Ayacho.
80: 名無し募集中。。。 2018/02/04(日) 03:13:25.13 0.net
Hey, I ate only a few moments ago and I was thinking about how I couldn't even remember what it was that I'd just eaten.
… Until I remembered. It was curry and rice. For the past two meals in a row.
42: 名無し募集中。。。 2018/02/04(日) 01:10:39.58 0.net
You're so cute, Ayacho.
Henkka: I love how mature and introspective Ayacho has become. She's now H!P's most un-idol-like idol, but not in a funny or ironic way. She's become the thinking man's idol; the idol whose blog you read when it's time to sit down at the end of a long day and enjoy a quiet glass of scotch.
Simply put, she's someone who makes you contemplate on what it truly means to be Stayin' Alive.

Source: http://colorhello.blog.jp/archives/1069593028.html