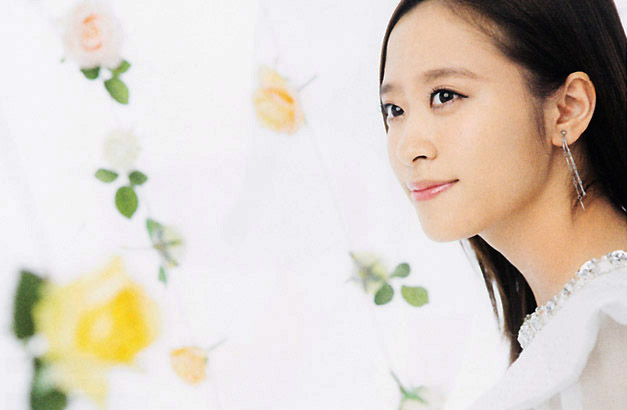 Oda Sakura
March 12, 1999 — Kanagawa
2012/09/14 ~

Oda: The 11th generation audition was called the "Suppin Utahime Audition" ("Makeup-Less Songstress Audition"). Singing was all I had — this was my chance. Had it been called a "dancing audition" or a "beautiful girl audition," I probably would've given up from the get-go. I got lucky with the word "songstress" being in the title.
The Beginnings of a Songstress
— Tsunku♂ has previously stated that he thinks the all-time top vocalists of Hello! Project are Matsuura Aya, Takahashi Ai, and you.

Oda: He said that in reference to how our skill levels were when we'd just joined Hello! Project. I don't know whether he still holds that opinion of me or not. I'm just glad that there was at least one point in time where he felt that way.
— The first time you met Tsunku♂ was at the S/mileage audition.
Oda: That was actually the first time I'd ever sung with all seriousness in front of other people. I was always a shy person. But he heard my singing when it was still "pure" — before I'd done any voice training and all that — and he got curious about me because of it. That made me glad.
— But you then failed those auditions to get into S/mileage and you ended up joining the Kenshuusei instead.

Oda: After I joined the Kenshuusei, my desire to debut in Hello! Project — not necessarily even in S/mileage — became even stronger. There's this sense of rivalry in there. If you're a part of an actual group, you have these comrades who you can trust. But in the Kenshuusei, everyone is your rival aiming to debut.
— You became even more determined to debut.

Oda: Having people praise me for my singing, I realized how that was my weapon. Being in the Kenshuusei made me more competitive and that friendly rivalry really toughened me up mentally as well, so it was a valuable experience.
— You then became the sole winner of the "Suppin Utahime Audition."

Oda: I made a lot of good friends during the audition and I was thinking to myself if I might get to debut together with some of them if we were to pass, so passing it all by myself did make me feel a bit lonely. But debuting had been my heart's desire — and in Morning Musume nonetheless, who I so looked up to. You can imagine just how happy I was.
The Meaning of Being in Morning Musume
— How did it feel when you became an official 11th generation member of Morning Musume?

Oda: The 9th and 10th generations right above me both had four members each, so there were times when I thought about how it must've felt nice to have generation-mates. There were times when I had trouble finding my place because the other members would often be spending time with their respective generations.
But since I was all by myself, that meant I would only be compared to my seniors. That made me ambitious. If I'd had generation-mates who were worse at dancing or singing than me, I might've thought I was already "good enough" and stop trying. I think it was because I was alone that I could do my best while always aiming high.
— Did you never wish you'd had someone to talk to when things got tough?

Oda: I feel like I was able to develop the ability to find solutions to issues by myself. That once again made me grow stronger, so I'm thankful about how it was just me by myself.
However, and this is a date I'll never forget… On November 11, 2014, we were doing individual handshake events. Me and the members who happened to be there — Suzuki Kanon, Iikubo Haruna, Ishida Ayumi, and Kudo Haruka — were playing this game by the five of us. (laughs) So then we created this chat group to share pictures of it with each other, and the discussion within that group was so much fun. After a while, I became able to speak honestly in that group about how I felt about work and stuff. My seniors noticed that — they went, "well, isn't this unusual!," and they'd listen to what I had to say. Ever since that day, I no longer tried resolving all my issues by myself. I became able to ask other members for advice.
— The fact that you even remember the date must mean it was a big turning point for you.

Oda: I'm the kind of girl who would always keep smiling even when something bad had happened to me. But not talking to people about how I felt, I'd notice myself feeling stressed out. Sometimes it would cause inflammation on my body and stuff. But then Iikubo worriedly said to me, "You shouldn't bottle up your feelings. You're very cool, but overdoing it isn't good." I realized that this was how the members could be considerate towards other members.
With Suzuki, she first talked to me about things that were bothering her, just to make it easier for me to be able to talk to her. Suzuki has already graduated, but I still think of her as a friend who used to be exactly where I am right now; someone on the outside who understands my work.
— In the beginning you thought you were alone, but then you found comrades you could confide in, and your relationships with your seniors and the other members changed.

Oda: I chose to believe I was alone only because I didn't have any generation-mates. But then I realized that generations don't really matter — even in the times past, Morning Musume has always been one.
— How do you see the environment in the current day Morning Musume?

Oda: We all have different motivations. There are some members who see the group as a place where they just want everyone to be friendly with each other and have fun working together, and then there are other members like me who see the other members as work colleagues — I'm more focused on trust and respect rather than just being friendly.
Neither viewpoint is wrong, but it is true that the higher I go in terms of seniority, the more conscious I become of the history and the weight of Morning Musume, and I realize that it can't just be all fun all the time. The importance of that is something I want to convey to my juniors, too.
— You're very professional.

Oda: I became that way when we started doing the formation dancing. Once I became more aware of how important it was to make my dancing uniform with everyone else, that's when I also began to notice things like when a member did something that would disrupt the harmony in the group, or when someone didn't greet the staff properly, or when they'd be be acting too sluggish during a meeting or something.
It was because we were now doing formation dancing that I felt like if everyone didn't take care to be mindful even when it came to those more trivial, everyday things, it would have a negative impact even on our performances.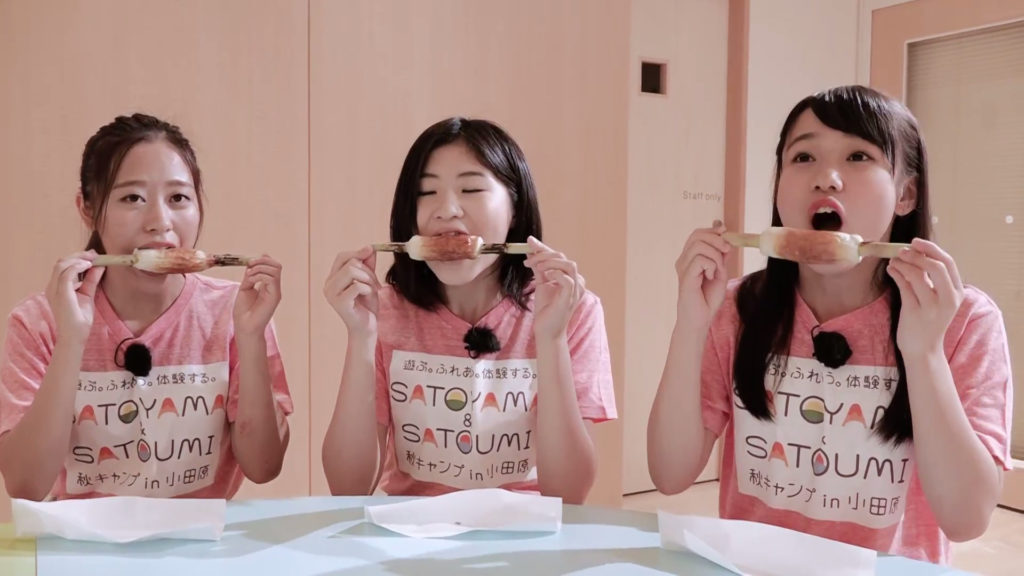 — When people look back on the group's 20-year history, one commonly heard opinion is that what the group currently lacks is "personality."

Oda: I do sometimes feel like what's important for us right now, when it comes to our songs, is not to constantly trying to stand out and be all unique. With songs like "LOVE Machine" or "The☆Peace!" we don't dance in formation and so we all stand out because of that, but that's not the kind of thing that people currently give us praise for.
Sure, personality is important as well, but what we should be trying to learn from our seniors right now is their competency in things like Morning Musume's etiquette, use of language, greetings, conduct… These things that have been passed on in the group for 20 years now. It's thanks to those things that the fans and the staff have supported the group for so many years. "These are good girls. They're very well-mannered." If we have that kind of feeling of tension and fastidiousness about us, that's something that's going to be visible on stage as well.
— So you're saying that while personality is important, the problem lies in how you express it.

Oda: That's why I want all my juniors, too, to know the entire 20-year history of Morning Musume. My juniors like Morning Musume for being this group with great singing and dancing — they think that's what Morning Musume is. But surprisingly enough, they tend not to know about the actual process that led the group here.
— You're talking about something like the "soul" of Morning Musume.

Oda: Yes. I want them to know things like what words such as "Tsunku♂-like" and the "soul of Morning Musume" mean. Like, how a song like "LOVE Machine" is really cool, but how it's also kind of uncool. I want them to know the Morning Musume of around 2003 with songs like "Shabondama" and "Koko ni Iruzee!" when it was a group of girls who were just so fired-up — a Morning Musume of cute idols who were also unrefined; who had this air of desperation about them.
I've only been alive for 18 years, but I've studied the whole 20-year history of Morning Musume and I've come to some kind of a conclusion of my own about it. Once I did, it made me realize just how amazing this place that I now find myself in really is. It made me more motivated, and it made me love Morning Musume even more. I want my juniors to all to wake up to what it means for them to be in Morning Musume, and how they are what connects the past and the present of Morning Musume.
Morning Musume:
Made of Love

— One can very much sense your intense love of Morning Musume.

Oda: A lot of that comes from having seen all those serious expressions on the faces of our OG's in all those old videos, and also from knowing the feelings of Tsunku♂. But the biggest lesson was taught to me directly by Michishige Sayumi.
Michishige is someone who loved Morning Musume so much that she was able to give everything for the group. I felt that I wanted to have the same kind of love towards the group as her. That's where it started for me. And now, out of all the 41 members who have been a part of the group, I feel confident in saying that I'm the one who loves Morning Musume the most.
— All of the members seem to have great love for Morning Musume — it's pretty amazing how you have the confidence to say you're the no. 1.

Oda: I'm sure all of the members feel the same way as me. I just wanted to put that statement out there. I think that's why Morning Musume continues to be successful even today. Tsunku♂, all the OG's, everyone at our company, all our staff — every single one of us works on Morning Musume with love at the base of it all.
It starts with an idea — "we want to do something like this for the fans; create a stage like this" — and everyone works towards the same goal. Tsunku♂ writes us songs that are full of love. The directors give us vocal direction with their love. And the members all love Morning Musume, too. That's why we're able to do our best. And through all that, you finally get a complete song. When you think about it like that, one could say that Morning Musume as a whole is really just one big mass of love — and it's been around for 20 years. This means that the Morning Musume of today is made of all this love of the past 20 years. We're invincible.
— I think the OG's all feel similarly.

Oda: I hope so. I actually met with Fukuda Asuka at the shoot for the music video of "Morning Coffee," and she praised me for my dancing! My dancing — not my singing! (laughs) And this was coming from the same Fukuda who sings main vocals on those early albums that I so love. I never expected to hear my name coming out of the mouth of a person like that. I'm just so glad to have been a part of Morning Musume in its 20th anniversary year.
— It seems that you also continue to have a lot of respect for Tsunku♂.

Oda: Of course. He's the person who first thought I was necessary to Morning Musume. He's my benefactor. I'd like to ask him what he thinks of me today. I'm sure he would scold me about still lacking something. Tsunku♂ would probably point out all my shortcomings to me — or rather, he would tell me how I could still be so much better. I want that encouragement of his.
— He's someone who can see through everything.

Oda: Naturally, I also want to be praised by him. But it's his advice especially that I find so valuable. I want to ask him that question so I can contribute more to Morning Musume. I mean, I'm going on and on about this subject — how terrible would it be if I could only talk the talk and not walk the walk?! (laughs) I'm sure I have weak spots even now that I'm unable to see for myself, but Tsunku♂ would definitely be able to point them out to me.
— Morning Musume all started with Tsunku♂ and to this day it continues to be loved by everyone involved. Going forward, what kind of a group do you wish for it to be?
Oda: Morning Musume is something different from other idol groups. It's a genre of its own. I want everyone — not just us members — to love Morning Musume. And the reason for that is because Morning Musume is made of love, and it has continued to exist on love for 20 years.
— There are even some people who have been fans of the group for the entirety of those 20 years.

Oda: The fans of Morning Musume are so incredibly kind. They accept the past, the present, and the future of the group — they support all eras of the group. I'm sure if everyone around the world became a fan of Morning Musume, we would have world peace. (laughs) But in order to make that happen, we the members have to try spreading the name of the group even harder.
— It's a big statement to make, but I suppose that, for you, Morning Musume is "love" itself.

Oda: That's right.
— You declare that to be the case?
Oda: I'm not in Morning Musume because I wanted to be an idol. I'm here because I love Morning Musume. And how lucky am I to be in the position to be able to say that? I have myself received love from Morning Musume, and so I want to pass that love on to others through music. I want to express love on stage, and nothing would make me happier than if I was able to make even one person smile through my love. That's the kind of person I want to be.
My Song
"I WISH"


Oda: Everyone's singing on this song is so good. It's a bit uncool, it's so passionate, and everything about it is just so happy — it's like it's packed with every type of appeal possessed by Morning Musume. Also, it has something about it that no matter which era of the group is singing it, it always sounds "Morning Musume-like." It's a wonderful song that just works through all ages.