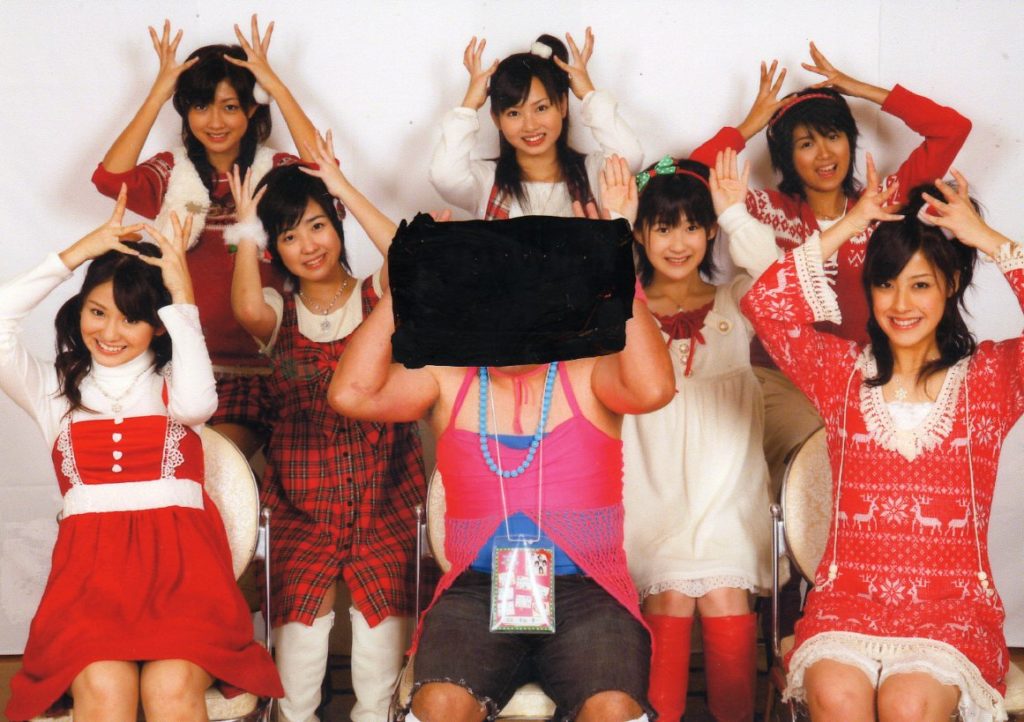 Funny wota you've seen at concerts
1: 名無し募集中。。。 2007/08/13(月) 21:15:31.47 0
Everyone's seen some wota playing air guitar, but the other day I actually saw a guy doing air flute. So funny.
5: 名無し募集中 2007/08/13(月) 21:24:24.67 0
>>1
Where was that?
23: 名無し募集中。。。 2007/08/13(月) 21:31:11.31 0
>>5
A Berryz concert. I enjoyed watching him play through the whole song on his air flute.
8: 名無し募集中。。。 2007/08/13(月) 21:25:52.81 0
I've seen a guy playing air violin.
30: 名無し募集中。。。 2007/08/13(月) 21:32:35.64 0
Lately there's been an increase in guys doing air conducting.
16: 名無し募集中。。。 2007/08/13(月) 21:28:43.06 0
I've seen a wota skipping at a concert in Yoyogi before.
26: 名無し募集中。。。 2007/08/13(月) 21:31:40.14 0
I seriously once saw a guy wearing a tiger mask as he stood there watching the stage with his arms folded.
35: 名無し募集中。。。 2007/08/13(月) 21:34:04.23 0
There was this wota who for some reason turned to look at me and gave me this huge smile every 10 seconds.
51: 名無し募集中。。。 2007/08/13(月) 21:41:32.98 0
I saw a guy with his eyes closed who looked like he was about to cry as he played his air piano.
97: 名無し募集中。。。 2007/08/13(月) 21:54:06.39 0
I've seen guys returning the kisses blown to the them by the members.
93: 名無し募集中。。。 2007/08/13(月) 21:53:07.37 0
I saw a guy playing air catch with Reina. I was so jealous. By the time they stopped, I could clearly picture the imaginary ball they were throwing.
102: 名無し募集中。。。 2007/08/13(月) 21:55:29.02 0
Are all those guys on drugs of some kind? (laughs)
135: 名無し募集中。。。 2007/08/13(月) 22:04:41.30 0
I've seen a wota constantly moving his hands in a manner as if he was fondling the members' boobs.
146: 名無し募集中。。。 2007/08/13(月) 22:07:42.44 0
I'm an ex-band kid who always starts unconsciously playing the air guitar during Kanashimi Twilight. I'm past middle-aged now though.
271: 名無し募集中。。。 2007/08/13(月) 22:45:51.20 0
There was this guy sleeping but I figured he was the type who wakes up super fired-up just before the curtains are raised. But there he was, still sleeping after the members left the stage for good at the end. What did he come to the concert for?
273: 名無し募集中。。。 2007/08/13(月) 22:46:24.75 0
>>271
Wake the poor guy up.
276: 名無し募集中。。。 2007/08/13(月) 22:47:14.81 0
>>271
He's just the kind of man who refuses to be controlled by his surroundings. What an admirable guy.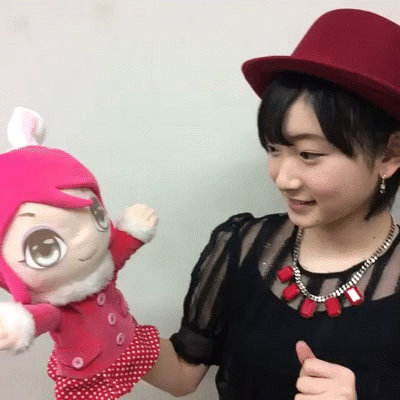 Crazy people you've seen at events

14: 名無し募集中。。。 2008/11/11(火) 00:08:38.57 0
'07 Spring tour, Osaka. There was a guy who I strongly believe to have been mentally handicapped and autistic, trying to bulldoze his way through a door next to the people lining up to buy goods.
16: 名無し募集中。。。 2008/11/11(火) 00:12:25.14 O
I saw an older guy wearing a bra.
22: D3q2WNi 2008/11/11(火) 00:17:28.94 O
During a public recording of a radio show, this guy in line pulled out a Kamei photobook from his bag and just started licking the front cover.
27: 名無し募集中。。。 2008/11/11(火) 00:19:26.19 O
°C-ute Matsudo, first row. This guy just watched Mano do her song and left immediately afterwards.
34: 名無し募集中。。。 2008/11/11(火) 00:22:48.60 0
Honestly, even just calling the girls' names aloud makes you look crazy enough in my eyes.
42: 名無し募集中。。。 2008/11/11(火) 00:24:48.77 0
As someone who enjoys looking at crazy people, H!P concerts are great entertainment for me.
58: 名無し募集中。。。 2008/11/11(火) 00:29:45.41 0
I saw a guy doing shadowboxing throughout a whole song.
69: 名無し募集中。。。 2008/11/11(火) 00:35:25.25 0
I saw a guy just dancing through an entire song — and I don't mean furicopy either.
87: 353688015563500 2008/11/11(火) 00:39:51.43 O
There was this fat wota yelling his head off at an older woman, most likely his mother. That was pretty shocking to me.
90: 名無し募集中。。。 2008/11/11(火) 00:41:02.65 0
>>87
Ugh, those kind of wota are the worst…
91: 名無し募集中。。。 2008/11/11(火) 00:41:49.33 0
>>87
I can so picture that. (laughs)
97: 名無し募集中。。。 2008/11/11(火) 00:43:10.04 0
After you've been going to their concerts for eight years like me, the line between crazy and normal becomes so blurred.
131: 名無し募集中。。。 2008/11/11(火) 01:01:56.08 O
The crazies you see at Melon concerts are something you can still laugh about, but there's nothing funny about the kind of crazy fans that go to the Eggs or Kids concerts.
127: 名無し募集中。。。 2008/11/11(火) 00:58:31.23 0
What is it with H!P that draws crazy people to it?
30: 名無し募集中。。。 2008/11/11(火) 00:20:50.53 O
I saw two guys get into a fist fight over who gets to use the armrest of the chair.
Have you ever seen a fight
break out at a concert?

1: 名無し募集中。。。 2009/03/05(木) 22:12:55.61 0
I had a pretty good seat when I went to see Ribbon no Kishi. Suddenly, I could see the Tanaka wota next to me start touching himself as he was watching the stage, and then even fapping. I'm a weakling myself so I couldn't say anything to him, but the other guy sitting next to him told him to stop. They got into an argument about it which then broke into an all-out fist fight until finally they were both ejected out of the venue.
I was pretty shocked to see a fight at a venue, but even more so I always thought the whole "wota fapping at the venue" thing was purely just a joke, so that really grossed me out…
4: 名無し募集中。。。 2009/03/05(木) 22:14:34.08 0
I've seen a guy go so far as ejaculating at an AKB venue. He must've been pretty used to doing so as he did it while wearing a condom.
35: 名無し募集中。。。 2009/03/05(木) 22:26:41.25 O
I saw a fat wota at an Eggs concert, mounted on top of who a staff person while punching him. Who gets like that at some little kids' concert?
98: 名無し募集中。。。 2009/03/05(木) 22:44:40.77 0
Even within H!P, °C's concerts are especially bad. You're constantly hearing about stuff going down at their venues. (laughs) That's not nearly as common at Musume concerts.
32: 名無し募集中。。。 2009/03/05(木) 22:26:07.07 0
The "I want to eat Momoko~" incident.
There was an incident outside the venue at a Berryz Koubou concert held at Zama Bunka Kaikan on August 12, 2007. There was a guy (Aibon fan) who'd always do a "I want to eat Momoko~" call and another guy (probably in his thirties) who loves Momoko from the bottom of his heart. They got into an argument and then a fist-fight. This was caught on video that was then uploaded to YouTube and Niconico for the amusement of people everywhere. It's funny to see a grown men get so wound up over something so stupid. The guy yelling "I want to eat Momoko~" was gross, but so was the man who seriously loves Momoko from the bottom of his heart. It almost looked staged, but apparently they were both for real.
55: 名無し募集中。。。 2009/03/05(木) 22:33:03.95 0
Tough-looking older guy wearing a black hat and black T-shirt vs. Aibon fan.

Listening to their argument, there was a sense that it wasn't the first time they were up to it. Apparently, the older guy had warned the Aibon fan not to yell out weird stuff anymore and the Aibon fan had agreed not to. But at that day's noon concert he was at it again, repeatedly shouting out things like "I want to eat you, Momoko~!" The older guy heard him and went fucking nuts. He kicked the hell out of him, sent the guy's Momo towel flying and then kicked and punched him some more until several staff personnel ran in there to stop them.

Even after the concert they were still at it near the side exit of the venue. Several staff appeared to stop them once again. The older guy was apparently still really pissed off, angrily roaring at the Aibon fan while the people exiting the venue were starting to form a crowd, wondering what was going on. The Aibon wota looked scared shitless as he was mumbling something, teary-eyed. (Didn't catch what he was saying.) Then some of the Aibon wota's friends (a short, bald dude with glasses and a long-haired, Miyabi wota delinquent) started popping up, too. I kept watching for a while longer until I just left cause it was so hot outside.
149: 名無し募集中。。。 2009/03/05(木) 23:03:38.59 O
Not a concert, but I saw the scene of an accident in front of Nagoya station. The police were picking up what looked like pictures off the ground. When I went in for a closer look, I noticed they were pictures of °C-ute. Apparently a °C-ute wota had been hit from the behind by a taxi.
173: 名無し募集中。。。 2009/03/05(木) 23:16:06.07 O
Speaking of Nagoya: at the Curry concert tour, the cops showed up after someone had pulled a knife at the goods trading area.
112: 名無し募集中。。。 2009/03/05(木) 22:48:21.18 0
While it was not a concert, I saw a °C wota and a Berryz wota fighting, hands tightly gripped around each others' collars at this offline meeting. It was embarrassing listening to them as they were both loudly yelling stuff like "that Miyabi-chan video was a fabrication by you fucking °C wota, wasn't it?!" and "Maimi is a virgin!"
°C-ute's messed up lolicon wota who
disturb other people in public places

20: 名無し募集中。。。 2006/06/12(月) 12:36:35.40 0
°C-ute event:
21: 名無し募集中。。。 2006/06/12(月) 12:41:39.35 0
>>20
The child's covering his ears…
22: 名無し募集中。。。 2006/06/12(月) 12:47:51.40 0
>>20
Pretty incredible seeing what a seriously fired-up audience looks like. It's like a religion…
23: 名無し募集中。。。 2006/06/12(月) 12:56:46.17 0
>>20
We can forget about ever having another H!P event there in the future…
24: 名無し募集中。。。 2006/06/12(月) 13:18:06.18 0
>>20
Horrible.
28: 名無し募集中。。。 2006/06/12(月) 13:28:56.16 0
>>20
This only strengthened my previously held opinion that people who go to concerts and events only do so to go batshit crazy.
25: 名無し募集中。。。 2006/06/12(月) 13:19:49.11 0
Come on, office. Don't be so incompetent. Know enough to ban any dancing at events held in public places.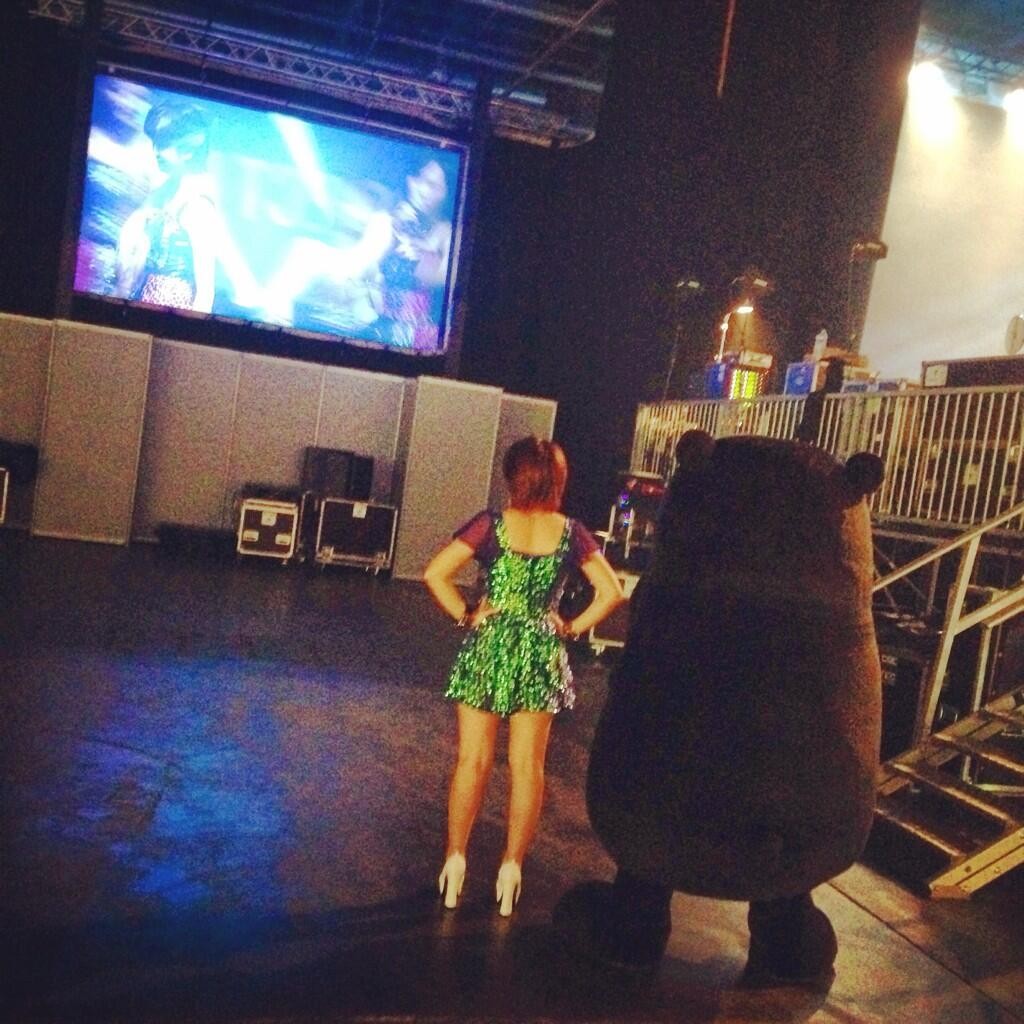 Miracles you've witnessed at concerts
4: 名無し募集中。。。 2007/07/29(日) 22:43:59.22 0
"Yoshizawa had her eyes locked with mine and it was like she was trying to say something to me, but my heart belongs exclusively to Koharu so I just ignored her." "Ahh. So that's why she looked so disappointed for a while there."
Above discussion overheard today at SSA. So people like that really do exist, huh.
10: 名無し募集中。。。 2007/07/29(日) 22:46:20.06 0
Nice and gross so far. Keep 'em coming.
22: 名無し募集中。。。 2007/07/29(日) 22:51:26.71 0
At the Matsuura & Melon concert, this little girl suddenly walked up to me.
Girl: "Who do you like? Ayaya?"
Me: "Most of the people here are fans of Ootani Masae. If you don't believe me, just ask the others."
Girl: "Who are you a fan of?"
Some wota I don't know: "Ootani Masae."
The moment the venue became one.
24: 名無し募集中。。。 2007/07/29(日) 22:52:20.61 0
>>22
LOL.
27: 名無し募集中。。。 2007/07/29(日) 22:54:50.96 0
Seriously? Looks like the other wota got the joke.
29: 名無し募集中。。。 2007/07/29(日) 22:55:56.86 0
The moment when that poor little girl's life went just a tiny bit off course…
38: 名無し募集中。。。 2007/07/29(日) 23:01:19.40 O
Little girl: "… (keeps glancing behind her)"
Girl wota behind her: "Do you want to use this? (offers the little girl a glowstick)"
Little girl: "Yes!"
Girl wota: "Who do you like?"
Little girl: "Reina!"
Girl wota: "Okay, so then you should hold this while shouting "Reina!" a lot."
Watching the little girl and that high school aged girl wota having that conversation really healed me.
39: 名無し募集中。。。 2007/07/29(日) 23:02:18.84 0
When I raised my glowstick up in the air, for just a split second my elbow brushed against the boob of the girl wota standing next to me. That was the first time in my life I'd touched a boob of anyone other than my mom.
43: 名無し募集中。。。 2007/07/29(日) 23:04:52.20 0
>>39
So moving.
48: 名無し募集中。。。 2007/07/29(日) 23:06:50.33 0
Some years back at Melon's summer live, I was watching them on the first floor quite a ways in the back where it wasn't too cramped. That's when I noticed the couple in front of me. The guy was fondling his girlfriend's ass throughout the entire concert.
51: 名無し募集中。。。 2007/07/29(日) 23:07:44.60 0
>>48
Stick a USB cable into your brain right now and upload us the video of that.
52: 名無し募集中。。。 2007/07/29(日) 23:07:56.08 0
>>48
What happened next?
55: 名無し募集中。。。 2007/07/29(日) 23:09:48.75 0
>>51
It seemed like it was more the girl who was interested in Melon. The guy just held a glowstick in his left hand, and her ass in his right hand.
64: 名無し募集中。。。 2007/07/29(日) 23:12:30.46 0
This wota in a wheelchair actually stood up during the encore.
70: 名無し募集中。。。 2007/07/29(日) 23:13:53.15 O
>>64
Oh crap. (laughs)
82: 名無し募集中。。。 2007/07/29(日) 23:18:12.59 0
The girl wota next to me took some hearty gulps of my already partly drunk bottle of tea. (laughs) I guess she must've thought it was hers.
92: 名無し募集中。。。 2007/07/29(日) 23:21:40.80 0
The fact that cute girls are coming to H!P concerts is in itself already a miracle.
93: 名無し募集中。。。 2007/07/29(日) 23:22:07.93 0
I dropped my wallet and it was returned to me without a single yen missing from it.
103: 名無し募集中。。。 2007/07/29(日) 23:27:23.59 0
Melon's fiber towels were the only thing that sold out.
152: 名無し募集中。。。 2007/07/29(日) 23:49:12.13 0
A non-wota couple were walking past a Musume venue, looking at the wota.
Girl: "I wonder who's concert it is?"
Guy: "It's probably a pro wrestling event, no?"
Girl: "Ah, right. Makes sense."
158: 名無し募集中。。。 2007/07/30(月) 00:00:22.39 0
The audience laughed at a joke made by Shibata.
160: 名無し募集中。。。 2007/07/30(月) 00:03:00.30 O
Amongst all the Berryz wota and their usual "Rishaaaa, Rishaaaa!" "Miyaaaa, Miyaaa!" calls, there were these five or so kids sitting in the family seating area who yelled "Yurina-san! Momoko-san! Chinami-san! Saki-san!" etc, attaching the "-san" to all their names.
162: 名無し募集中。。。 2007/07/30(月) 00:04:33.36 0
>>160
You're going to make me cry…
211: 名無し募集中。。。 2007/07/30(月) 00:42:47.94 0
This past Musume Spring tour, Osaka evening concert. This fat wota wearing a toppuku jacket started doing wotagei during the second song, Egao YES Nude. Sure enough, by the time of the third song Popcorn Love, the dude was already fast asleep, snoring loudly. At around the 15th song or so, he suddenly woke up again. This was in eighth row.
220: 名無し募集中。。。 2007/07/30(月) 00:47:23.49 0
I was caught recording during a certain concert and got a good scolding for it.
231: 名無し募集中。。。 2007/07/30(月) 00:54:24.78 0
>>220
What'd they say to you?
238: 名無し募集中。。。 2007/07/30(月) 00:57:10.00 0
>>231
Stuff like "Why'd you do it? Do you not feel guilty at all for what you have done?" Afterwards they were going on about stuff like "you realize we're not doing this for the sheer fun of it, don't you?" Then they made me write down my name and address before letting me go. Well, I'm not a member of the fan club or stuff so I didn't think anything of it.
239: 名無し募集中。。。 2007/07/30(月) 00:57:48.96 0
When I was in first row, I was so dazed after the performance, I just involuntarily went "thank you, thank you so much!!" to the guys to my sides and shook their hands.
334: 名無し募集中。。。 2007/07/30(月) 13:42:36.52 0
Just before the concert started, these two little girls suddenly started going "we want glowsticks, too!" to their mom, so I gave them mine. But it was actually my first concert, too, so I didn't know how you light them up, and naturally neither did the little girls nor their mom. Suddenly, this guy wearing a wota T came over and taught us all really politely.
The moment when little girls, a light fan and a hardcore wota all came together as one.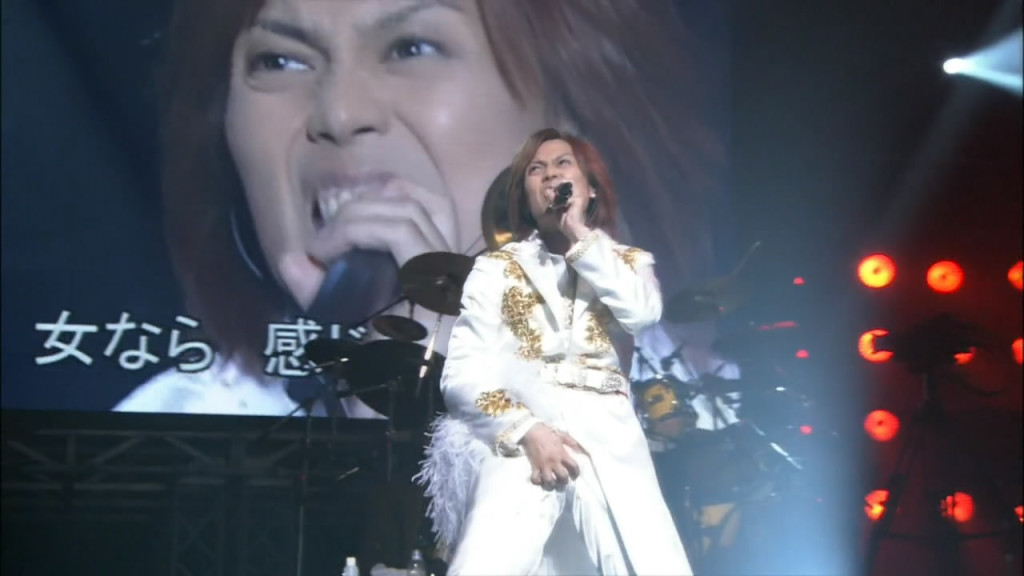 Unbelievable things you've
seen at events and concerts
1: 名無し募集中。。。 2010/06/20(日) 20:05:36.66 0
What do you have for me?
13: 名無し募集中。。。 2010/06/20(日) 20:15:51.33 0
A guy shampooing his hair during Minimoni Kazoe Uta.
15: 名無し募集中。。。 2010/06/20(日) 20:16:39.50 0
People putting up a tent intended for changing clothes at the side of the venue.
17: 名無し募集中。。。 2010/06/20(日) 20:17:26.68 O
>>15
Berryz. (laughs)
33: 名無し募集中。。。 2010/06/20(日) 20:21:40.55 O
Groups of wota ordering pizza from PIZZA-LA at Berryz, °C-ute and Buono concerts and events, straight to the venues.
57: 名無し募集中。。。 2010/06/20(日) 20:29:47.32 0
That was popular for a while. I felt bad for the delivery guys.
54: 名無し募集中。。。 2010/06/20(日) 20:29:15.63 0
This wota was seen by the staff drinking chu-hi outside the venue and because of it, he was told that he wouldn't be let in at all that day.
89: 名無し募集中。。。 2010/06/20(日) 20:44:07.31 0
This guy was wearing a toppuku jacket with pictures of members attached to it. Suddenly these little girls started gathering around him, asked to have some of those pictures and the wota actually gave them to the girls.
100: 名無し募集中。。。 2010/06/20(日) 20:46:27.25 0
There was this lone girl wota that had five guy wota all following her around. She was ugly but for some reason the guys were all treating her like a princess.
110: 名無し募集中。。。 2010/06/20(日) 20:49:50.71 0
I saw a wota whose wig accidentally flew off when he was oshi jumping. Another wota close to him picked it up and gave it back to him, looking real apologetic.
195: 名無し募集中。。。 2010/06/20(日) 21:16:59.99 0
There was this old guy at a S/mileage event handing out fliers to people that said "I created my personal S/mileage fan club — please join!" The flier asked you to write down your name, address and contact information. It was scary.
338: 名無し募集中。。。 2010/06/21(月) 11:04:39.26 0
Berryz Yomiuri event. There was this little girl and her mother lining up to the entrance when suddenly this young guy who they apparently knew walked over to them along with some high school girl and greeted them.
Little girl: "Is she your girlfriend?"
Guy: "No way! (laughs) I'm a lolicon, you see."
Little girl: "Mom, what's a lolicon?"
That made my head hurt.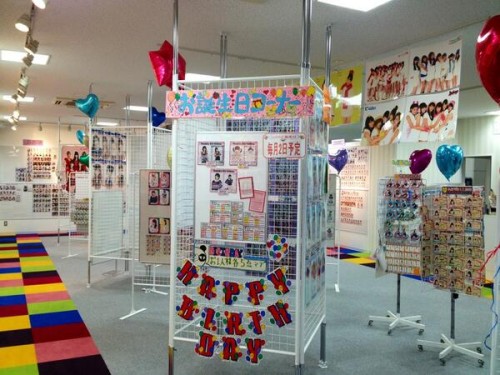 Something I witnessed at
Hello Shop the other day
1: 名無し募集中。。。 2007/07/10(火) 10:13:58.78 0
I saw this tiny little primary school aged girl, timidly walking in alone by herself, taking out a mix of small change of five and ten yen coins from her purse and buying a single picture of Koharu. When I got back home and remembered the sight of her carefully putting that picture in a tote bag and leaving the store, I couldn't help but get a little teary eyed.
Guys… doesn't it feel like we're forgetting something important?
3: 名無し募集中。。。 2007/07/10(火) 10:15:36.72 0
So heartwarming… ( ;∀;)
5: 名無し募集中。。。 2007/07/10(火) 10:16:46.67 0
She must've been saving her pocket money to buy that picture of Kirari-chan she so wanted… (´・ω・`)
178: 名無し募集中。。。 2007/07/10(火) 11:12:30.38 0
That's cute. Seeing the older guys there casually buying all the pictures they want like it's nothing must've made her feel like crying, too…
181: 名無し募集中。。。 2007/07/10(火) 11:13:26.70 0
>>178
But it's exactly because you don't have a lot of money, the little money you do spend on buying that one picture makes it all the more valuable to you.
41: 名無し募集中。。。 2007/07/10(火) 10:35:01.07 0
Yoshizawa SSA graduation concert. This little girl asked her parents to buy her two trading posters. I still can't forget the sadness I saw in her eyes when she opened them up to find they were both of Mitsui.
43: 名無し募集中。。。 2007/07/10(火) 10:35:37.91 0
>>41
LOL.
66: 名無し募集中。。。 2007/07/10(火) 10:43:59.14 0
UFA needs to do a yearly thanksgiving day when they invite kids to attend their concerts for free.
Dreams! They must give dreams to the future generations!
246: 名無し募集中。。。 2007/07/10(火) 11:39:13.74 0
This Christmas you guys should dress up as Santa and walk around giving your tickets to little children who can't go to the concerts because they couldn't get a ticket.
15: 名無し募集中。。。 2007/07/10(火) 10:21:54.87 0
You know… I think I'm going to keep being a fan of H!P for a while longer.
Henkka: I'm not sure how widely known this is outside of Japan (or if anyone even cares aside from the Finns and Russians), but consuming alcohol before H!P concerts is, indeed, not allowed. I only realized this on my fourth or fifth concert when I finally bothered to read the rules properly. Oops. Still, the good news for any fellow drinkers reading is that it's not very enforced at all, and in effect the rule isn't so much "don't consume alcohol" as it is just "don't be a drunken asshole."

Sources: http://blog.livedoor.jp/morningcoffee_blog/archives/51330396.html, http://blog.livedoor.jp/morningcoffee_blog/archives/51555109.html, http://blog.livedoor.jp/morningcoffee_blog/archives/51597262.html, http://blog.livedoor.jp/morningcoffee_blog/archives/50854035.html, http://blog.livedoor.jp/morningcoffee_blog/archives/51309167.html, http://blog.livedoor.jp/morningcoffee_blog/archives/51748429.html, http://blog.livedoor.jp/morningcoffee_blog/archives/51292295.html