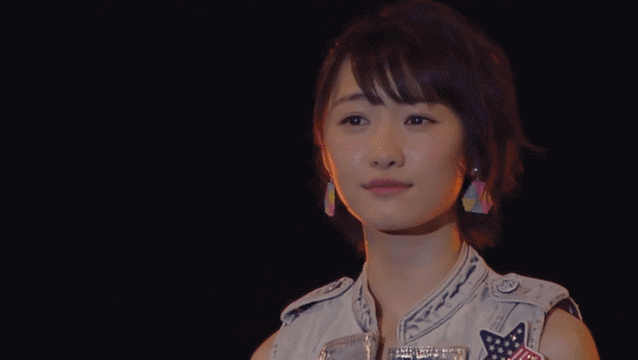 1: 名無しさん@黒豹 2016/05/10(火) 16:01:28
Is this stuff really something that makes the wota happy?
It's fine on the rare occasion when it's something that just happens ad-lib — when the idol in question just does it in the spur of the moment when they're that excited — but when they make it a planned part of the performance… I don't know, I just can't seem to like it. If it was me, I don't think I'd like having to kiss my female friends like that all the time, even if they were exceptionally beautiful or whatnot. I'd hate to think this is something they're doing because the office or their seniors are telling them to.
2: 名無しさん@黒豹 2016/05/10(火) 16:10:38
Honestly, regardless of if it was a guy or girl they were kissing, I'm not sure how I feel about them kissing in front of big crowds like that without any reluctance.
3: 名無しさん@黒豹 2016/05/10(火) 16:37:52
But if you go back in their history, girls like Ai-chan were doing it in Platinum Era. And even before that, Nakazawa-san was the originator of it.
4: 名無しさん@黒豹 2016/05/10(火) 17:50:34
Nakazawa-neesan was doing it, Tsuji-Kago were doing it — it's been happening forever. While I can only speak for myself, it feels like most ordinary girls in general don't think anything of it. Some members don't do it, others do. That's just how it is. You don't have to blame everything on the office.
5: 名無しさん@黒豹 2016/05/10(火) 18:06:10
Nakazawa-san would go "Yaguchiiii~!" and dote on her all the time, Yasuda-san would do the "chu ♪" followed by the audience going "bleeeergh!" thing, etc. There were always jokes like that. But I don't remember the act of kissing having ever been a planned, frequent part of the performance before. I bet it makes some wota happy, but I'm kind of turned-off if the office only does it because of that. There are other ways to highlight the members' friendships besides having them kiss on stage.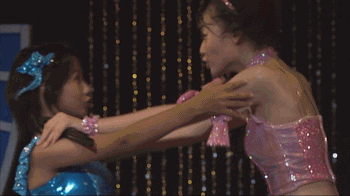 6: 名無しさん@黒豹 2016/05/10(火) 18:11:43
Wasn't Sayu once talking on her radio show about how she gets so excited at concerts, she just wants to kiss the other members spontaneously?
7: 名無しさん@黒豹 2016/05/10(火) 18:12:18
Kind of like how when some people drink and they start kissing everyone, right? It must be like a psychological thing. Almost like a high.
8: 名無しさん@黒豹 2016/05/10(火) 18:54:02
It's not like it's really all that common even now, is it…?
9: 名無しさん@黒豹 2016/05/10(火) 20:28:16
Kissing in front of a big crowd is something you should save for your wedding!
10: 名無しさん@黒豹 2016/05/10(火) 20:32:55
Some people want to do that but they just don't get a say in it.
11: 名無しさん@黒豹 2016/05/10(火) 20:36:12
Sayu used to be a big kiss demon, but she stopped near the end of her time in the group.
12: 名無しさん@黒豹 2016/05/10(火) 22:07:09
What are you talking about? She kissed Rihoriho at the very end. (laughs)
17: 名無しさん@黒豹 2016/05/11(水) 07:01:08
>>11
She consciously stopped doing it since 9th gen joined because of her age. That is, until Fuku-chan's instigation(?) during her last tour, which brought her back to her old self. (laughs)
13: 名無しさん@黒豹 2016/05/10(火) 22:57:01
It must've been hard holding back for all that time. (laughs)
14: 名無しさん@黒豹 2016/05/10(火) 23:13:24
I'd felt like this had only recently started happening more, but I now realize it's been going on since the beginning. I'd hate to think these middle schoolers — some of whom have never even experienced their first kiss — are forced to do this even though they don't want to, just to please the fans. But then I saw >>4's post about how "some members don't do it, others do" which eased my mind a little.
15: 名無しさん@黒豹 2016/05/10(火) 23:48:45
You talk about kissing, when in reality it's just quick pecks on the cheek. What's the problem? I never thought of it as anything more than these girls getting too excited during the concert and just doing it spontaneously. And even if it is on the lips, I don't believe they think that much of it. Like someone already wrote above, the girls who don't want to do it just don't.
16: 名無しさん@黒豹 2016/05/11(水) 01:09:18
While this has nothing to do with anything, I'm reminded of the time when Mikitty gave Kamei-chan a wedgie.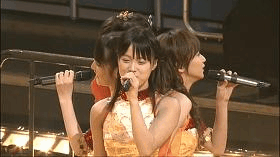 0: Henkka 2016/08/06(土) 00:00:00
While we're at it, allow me to translate a quick thing about Mikitty talking about asses on her radio show nearly ten years ago, back on 2007/09/03.
Fan mail: I've learned that they're holding a "best hips of Japan contest" in Shibuya in October. There will be participants from all over Japan who are confident in their butts. That's where they'll decide who has the best butt of Japan. Knowing how much you, Mikitty, love butts, I'm guessing you might be very interested in this contest as well. So here's my question. Since you have have touched many, many butts in your time, what is your top 3 of "the best hips in H!P"?

Miki: Hmm. This is a tough one. But I have to say, Aya-chan's butt is… well, I like it. How do I put this? Yeah, I know saying "I like it" is gross, but… girls like Aya-chan and Ai-chan have the same types of butts. They're perky. So perky. They're cute butts. But then you have someone like Kame-chan, and she has a very sort of sturdy lower half of her body, so it's like… BAM! She has a big butt. Or, like, there's a sense of… stability, you know? However, my number one is… I do like the butts of girls like Aya-chan and Ai-chan — butts where it looks like they're almost kind of spilling out on first glimpse. Oh! But 3rd place might be Tanaka Reina-san! She has a bit of a protruding tailbone, though it's still a perky butt. But it's like… although she's always wearing ordinary clothes, it looks like she's wearing Pampers under them, you know? To anyone who's attending our concerts in the future, please check out her butt. It looks like she's wearing a Pampers diaper! It's like… all puffy. When you pat it, it's like… you're touching something that's not her butt! I think that's about it. Anyway, with all that said, I had no idea there was going to be an event like that in October. If ordinary people like me can attend the event, I think I'd like to go.
18: 名無しさん@黒豹 2016/05/11(水) 09:42:55
I don't think there's anything wrong with them kissing each other on the cheek. And when it's on the lips…? Well, it just makes me think, "okay, I guess it was that sort of atmosphere that night." Plenty of other idols do it, too.
21: 名無しさん@黒豹 2016/05/11(水) 13:07:22
>>18
Pecks on the cheek is cute. It was cute when Sayashi kissed Fuku-chan on the cheek — that picture with the "okaeri" text on it. But the other day when Maa-Saku kissed each other on the lips, that kind of stuff makes me go "is this really okay for them to be doing this?" I'm a female wota so it's not like I mind it much, but I'm worried about how it's going to affect all those "true love" male wota types fighting about it, going "look, she's obviously kissed someone before!" "no she hasn't!"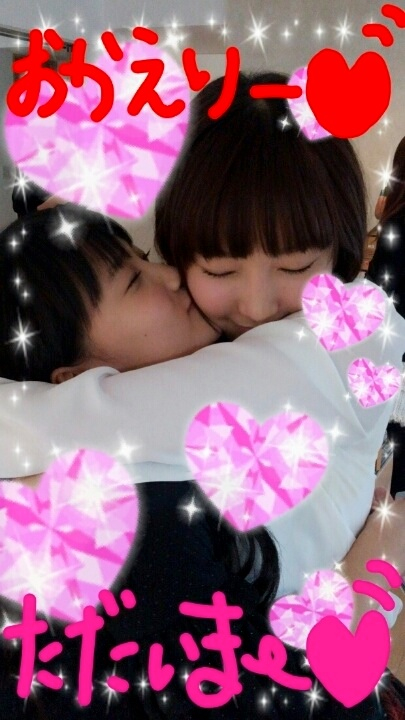 22: 名無しさん@黒豹 2016/05/11(水) 14:56:18
Tsuji-Kago were constantly kissing each other and everyone around them, but it didn't feel like fan service. It was just them going "This is so fun! I love you!" And that was obvious to everyone. That's what made it so charming. That's also how I see it for girls like Maa-Duu. You have to remember that these are girls who are often sharing drinks with each other, or eating food using the same utensils — they probably don't think much of their "first kiss" or whatever. Probably the only people who care about this stuff are the idol coupling wota.
23: 名無しさん@黒豹 2016/05/11(水) 16:22:50
Yeah, as a coupling wota it does make me happy seeing stuff like that. But it's not like I then go, "oooh, this is what must be going on between those two!" I'm just happy about it on a personal level. At the end of the day, if they do stuff like that on stage, it only means that they're also close off-stage as well, and that they just happened to get carried away on-stage, too. That's all.
6. カラフル名無しさん 2016年05月16日 13:23 ID:e7eoc.xa0
I'm just a new fan, but I have to wonder: the people saying it's gotten more frequent as of late, what exactly are they basing those claims on? There was way more kissing going on during the Platinum Era — though I guess the main culprits were Sayu and Ai-chan. And even though other members like Gaki-san weren't really into that sort of thing themselves, Ai-chan would kiss even her on the cheek by surprise all the same. Since 9th gen joined, it's just that it was these little children in the group so everyone had to restrain themselves for a while.
Henkka: Kissing? That's cute. I'm much more offended — I would say sickened, almost — by how widespread the flat-out perversion in H!P has become.
Yes. I still remember the good old days when things in H!P were more innocent.
Oh, wait…
Source: http://colorhello.blog.jp/archives/1057391401.html