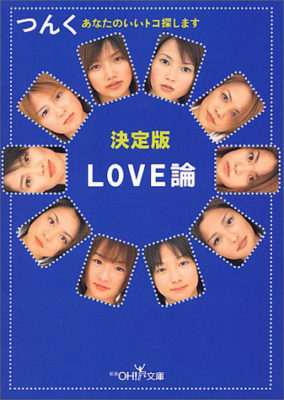 Sexiness isn't just about hairstyles and miniskirts!
I would estimate that among the girls who want to be popular, a good percentage of them choose to do so by presenting themselves in a sexy way. But when it comes to the ones who do so mostly by wearing miniskirts with slits along with one-piece camisole dresses and such, while they might say "I just wear them because I like this kind of fashion" or "I just think it's cute," wouldn't you agree that the thought running in the back of their minds is that they hope guys would find them sexy?
The only problem is, there can be differences between what girls think of as being sexy and what guys see as being sexy.
In my case for example, when I see a somewhat chubby girl walking down the street and she's sweating because it's summer, I immediately feel aroused. When I see how her sweat has made her bra strap partly visible through her blouse, it just makes me go "woah!" Not to mention if some of the meat on her back plops out from over the belt of her skirt…! Another thing that's nice and indecent is when a girl is wearing white jeans and you can see her panty line, or when a girl has her hair in a ponytail and you can see her ears — isn't that erotic in a way, too? And when you're with a girl who's somewhat plump and she says "it's embarrassing — turn off the lights," that just fires me up. I don't think feelings like that are something girls could understand.
It would be difficult for me to explain why I find things like that sexy, but I don't think I'm alone in feeling this way about the things I just listed. Feel free to ask your male friends if you don't believe me. I'm sure many of them will be going, "ah, yeah, I totally get that."