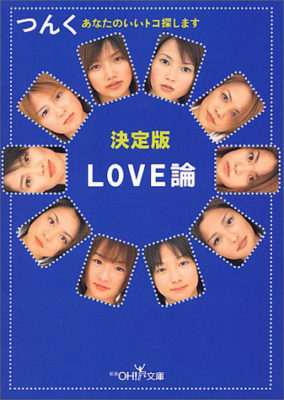 Let's reconsider: is a height complex really something you need?
I wonder if it's maybe all the recent trends among university and high school girls?
For a while now, much has been made of the so-called "selfishness" of young Japanese girls. Ordinary, everyday girls these days have become so much more plain-spoken than before. Everyone on TV is doing stories about them and how society as a whole seems to be delighted by them, so part of it may just be the girls responding to the demand and playing the part. Nevertheless, it feels like young girls have now managed to attain the right to be blunt. Go out to any of the popular spots around the city for young people to hang out and you'll find them everywhere around you — girls acting all cynical and overly direct.
It's actually because it's that sort of a moment in time that small women are now in high demand!
There are many different types of men in the world. Lots of men will find these increasingly self-indulgent girls cute; guys who want to be at the mercy of their whims. On the opposite end, lots of men view their bluntness as tactless; guys who are just afraid of them. Part of it may be because some men simply feel small in our current society. Take someone who's maybe hooked on anime; someone who thinks real women could never see them as a worthwhile partner — it's no wonder people like that will shy away from women who strike them as especially strong. Not to mention if the woman in question is even taller than them! Women who are both big physically and act that way on the inside? For men like that, no matter which way they look at it, women like that will seem like too much for them to take on.