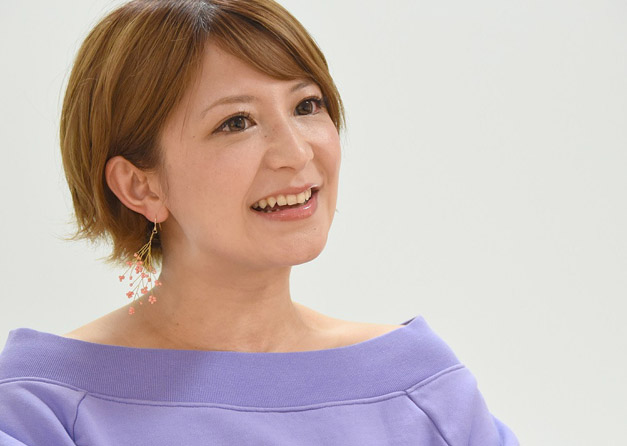 Yaguchi Mari
January 20, 1983 — Kanagawa
1998/05/03 ~ 2005/04/14

Yaguchi: From the very beginning, I hated the thought of being the center. Me, having to shoulder all that responsibility? I'm just not that character. But I did want to stand out, and that's why I loved the position that was right next to the center. That's where I wanted to express myself.
But even with that said, the cover of "Memory Seishun no Hikari" was just terrible. (laughs) Abe Natsumi alone was in focus and all the rest of us members in the back were blurred. Some of us even had our eyes closed! But then even there the message was loud and clear: "Be serious about each and every shot they take of you! Never lose focus!" It's very serious. You can't survive in this world if you don't have some guts.
Suffocating Pressure
— You were among the first members to be added to Morning Musume. Did you apply for the auditions because you admired the group?

Yaguchi: I was a SPEED fan at the time. I watched "ASAYAN" and I did like Morning Musume, too, but I never felt like I wanted to actually be in the group myself. But when they showed the announcement of them holding auditions for more members, it felt like a surge of electricity going through me. Immediately I felt that I had to apply and I sent in my resume the very next day. So it wasn't because I loved them or because I admired them — rather, it felt like I was being pushed towards the group by fate itself.