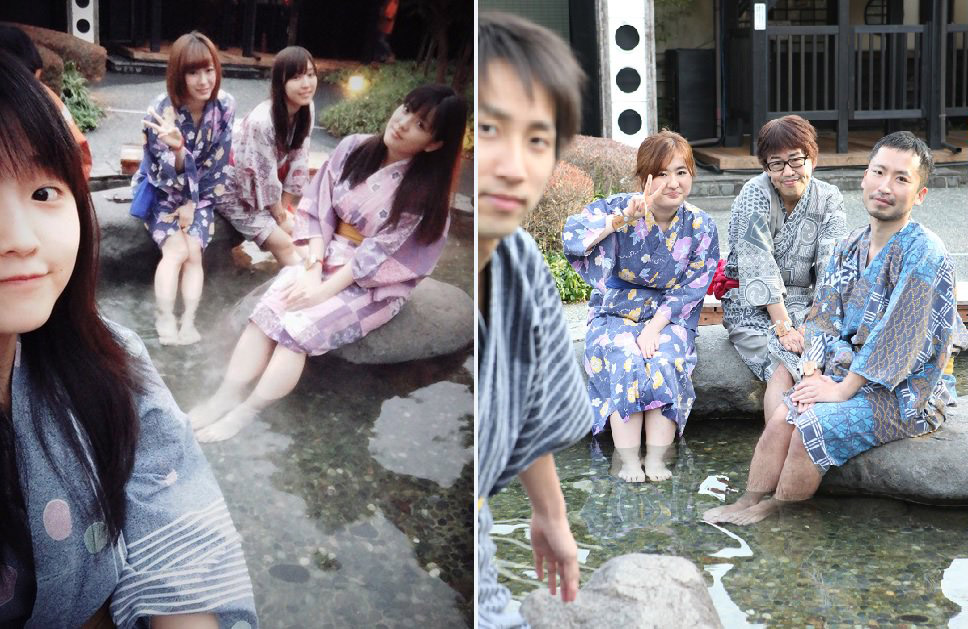 Part Four: "Ghosts ~The Ooedo Onsen Illusion~"
Writers Yuzuki Asako and Asai Ryo
profile the lyrics of Hello! Project songs!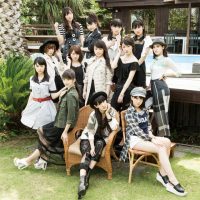 Song #1: Morning Musume '15 – "Watashi no Nanni mo Wakacchanai"
(Tsunku/Tsunku/Ookubo Kaoru)
Asai: This time around, we got the staff to recreate with us the foot bath picture of the four in Morning Musume '15's 9th generation when they went to Ooedo Onsen Monogatari last November.
Yuzuki: Honestly, I liked that whole episode of those four so much I could write a novel about it. Men like to talk about how scary female friendships are, but really: what girls do is we slowly try to figure out each others' personalities while keeping an appropriate distance between each other, and we do that in order to be able to keep lasting relationships. Yes, seeing the nonchalant friendship between Kago-chan and Tsuji-chan or the neverending chatter in Berryz Koubou also made me think "now this is what I want to write about!" But the whole "Eri can't" incident really reminded me of the roughness that girls going through puberty can display.
Asai: Maybe we should explain to the readers what that whole thing was about. So the four girls in 9th generation were talking about going somewhere together before Sayashi's graduation, and they were just about to decide on Disneyland. Ikuta broke an earlier promise to meet her friend just so she could go. But then Sayashi said how "going to Disneyland just for a quick visit would already make it feel like we'd been there," suggesting they only spend the morning at Disneyland before going to karaoke in the afternoon.
Yuzuki: Fuku-chan and Sayashi talked about this in CDJournal's January edition. So then Ikuta replied: "Yeah, I can't do that. When I go to Disneyland, I want to spend the whole day there."
Asai: Fuku-chan then tried to coordinate things. She thought of places where both Eripon and Sayashi would be happy going to, but when she suggested Ooedo Onsen, Ikuta immediately invoked her veto rights: "Eri can't." Eventually, though, she cancelled plans with another friend and finally agreed — on the night before the day they were supposed to go.