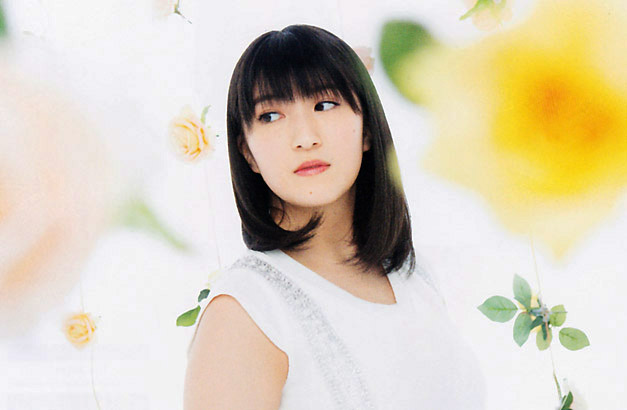 Haga Akane
March 7, 2002 — Nagano
2014/09/30 ~

Haga: I first came to like Morning Musume all thanks to my aunt. She was exposing me to all kinds of TV shows, CD's, and magazines since I was 0 years old. I even watched Hello! Morning in real time. That's why for my 4th birthday I wrote in my signature board: "when I grow up, I want to join Morning Musume."
Gifted Education From Her Aunt

— You were exposed to Morning Musume before you'd even become aware of your surroundings. Which era of Morning Musume did you like the best?

Haga: The Morning Musume right after the 9th generation had just joined the group. "Maji Desu ka Ska!" was what captured my heart — I just loved how happy and cute it was. But then right after that they released "Only you," and I thought it was so amazing how one group could sing songs that were so happy but also other songs that were so cool.
— A surprisingly accurate analysis for an elementary schooler!

Haga: "Help me!!" was the first CD I ever bought and I still treasure that CD. Something I love about Morning Musume is how it has something that other normal idol groups don't really have — that certain amount of "lameness," in a good sense of the word.